9 Ways a Warehouse Membership Could Save You Money Before Christmas
Reason #4: You can avoid a 10% surcharge on all the top Black Friday deals.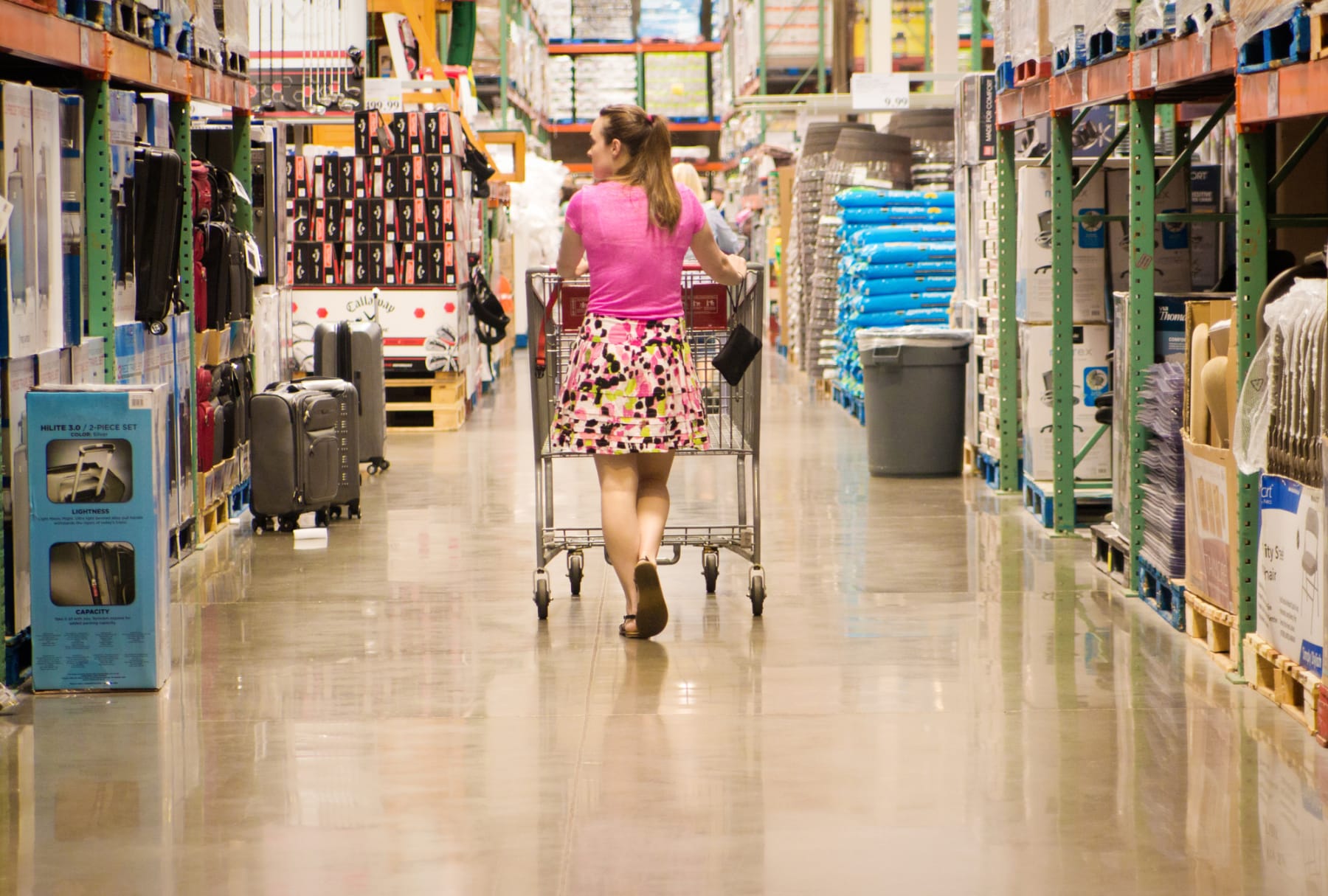 In the run-up to Black Friday and the holiday season beyond, countless stores will be vying for your attention. Figuring out what you need, where to get it, and how to afford it can get very demanding — but what if joining a warehouse store could solve most of these problems? Here are nine ways that the assorted perks of a Sam's Club membership could make your shopping a little easier.
The Savings Start as Soon as You Sign Up
Getting a year-long Club or Plus membership ($45 or $100 respectively) will obviously save you money throughout all twelve months. (The Plus membership more so, as the name implies — we'll mention some of the added benefits throughout this article, but the link above has the nitty-gritty.) And because we're in the era of instant gratification, DealNews readers who sign up now will get a bonus $15 Sam's Club gift card.
A year-long Club membership costs $45, but new members will also get a $15 gift card and $142 in bonus gifts and offers, just for signing up.
"Fifteen bucks?" we hear you say. "That's a fine amount, but it's hardly a rotisserie chicken." Well, reader, as odd a comparison as that is to make, you're in luck: a membership does entitle you to one of Sam's Club's famed rotisserie chickens for free. There are other bonuses as well, like a free tire installation when you buy a set of four, a wide variety of Members' Mark products (more on those later), and $20 off a Microsoft Office subscription.
All combined, the package offers a value of about $142. And this is just for signing up! You haven't even started shopping yet.
Instant Savings Are Indeed Both of Those Things
We love a good coupon as much as the next shopper. But when it comes time to go to a store, the hassle of gathering up your carefully clipped coupons, presenting them to a cashier, and waiting for them to be individually scanned can make those savings seem a little less tempting.
Your Sam's Club membership card eliminates all this nonsense; a single scan and all of their Instant Savings will be applied to your total, which is definitely more convenient. You can browse the curated assortment of eligible items (almost 400, at time of this writing) online or via their mobile app. The current top eight items include dog biscuits, juice, and a gaming laptop, so you're hardly stuck for variety.
Get a Bonus Gift at Sam's Club!
DealNews readers who sign up for a Basic or Plus membership at Sam's Club will receive a $15 gift card, a free rotisserie chicken, and a ton of bonuses.
Click Here for Details
Sam's Club Will Shine for TV Deals on Black Friday
Black Friday remains the biggest shopping event of the year, across the board. And Sam's Club's TV deals usually stand out from the pack, along with deals on bedding and furniture.
Better yet, the Sam's Club Black Friday sale will be live online on Thanksgiving Day — giving you early access to the best deals. Too busy to go online or get to the store on Black Friday? Don't be discouraged! They'll also run a sale throughout Cyber Week.
Update: The Sam's Club Black Friday ad is here, and TVs are indeed a prominent deal! A major highlight is an offer that cuts a Vizio 65" 4K TV to $529, which will be a new all-time low price for a 4K Vizio of that size.
For Black Friday Shoppers, a Membership Could Pay for Itself
While these deals aren't member-exclusive, you do get the best value as a member since non-member purchases carry a 10% surcharge; on larger items, that surcharge often exceeds the price of a membership. Joining up is just simple economics!
Better still, if you go the whole hog and opt for a Plus Membership, your whole order gets free shipping!
Grocery Savings to Be Thankful For
Black Friday might be a secondary concern for you right now, coming as it does immediately after Turkey Day. If you're planning on playing host for Thanksgiving (or any upcoming holiday, really), you can always save by eschewing overpriced brands for Sam's Club's Members' Mark items.
Our staff swears by Sam's Club as a money-saver for party planning, and it's not hard to see why when you can score 80 hot dogs for less than $12.
Our staff swears by Sam's Club as a money-saver for party planning, and it's not hard to see why when you can score 80 hot dogs for less than $12. The savings extend into gourmet options, like prepared foods and baked goods. Plus, there's always consistent savings on the less glamorous necessities like toilet paper, disposable plates, and paper towels, all of which can usually save you around a buck or more compared to other stores.
Your Last-Minute Holiday Shopping Is Covered
So the One-Day November Sale came and went, Thanks have been given, Black Friday and Cyber Monday are in the past… and there are still things on your shopping list. It seems an unlikely scenario, but these things can happen. Nobody's blaming you.
Sam's Club has the solution: Another One-Day Sale for their members, this time on December 15. This is especially useful for emergency gift purchases; you'll almost certainly see great offers on kitchen items like coffee machines, as well as Bluetooth speakers and gift cards for iTunes, Papa John's, movie theaters, and more.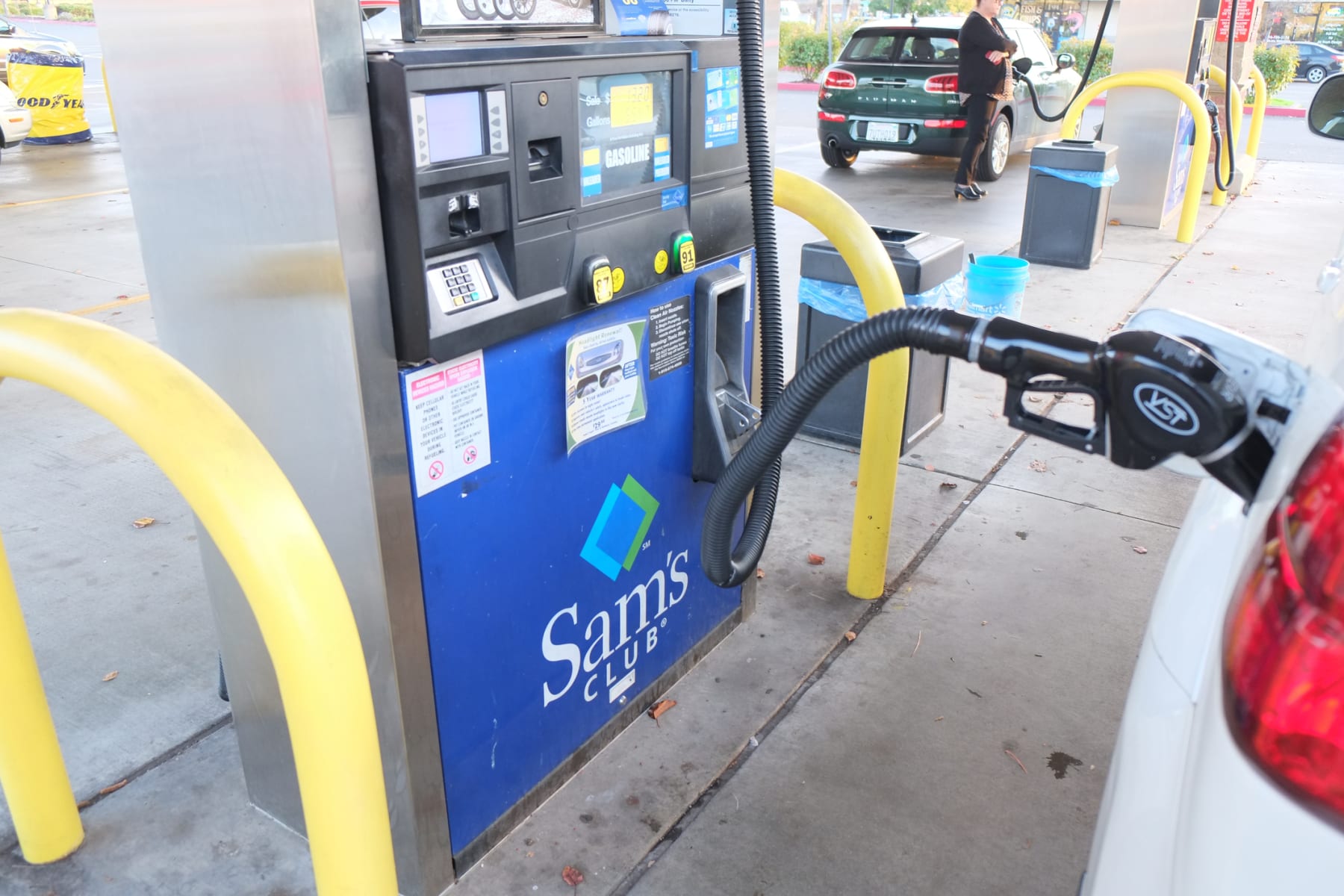 You Can Save a Little Extra on Holiday Road Trips
Sam's Club's members-only gas prices can range from 5 cents to as much as 10 cents under the average per-gallon cost. Since we don't have the technology to know what kind of car you drive (yet), we'll use Reuter's 24.7 miles-per-gallon average from January this year. You could save anywhere from 20 cents to 40 cents for every 100 miles you drive this winter.
SEE ALSO: 5 Ways to Prepare Your Car for Winter
And if, while you're filling up your gas tank, you decide you could do with a new set of tires, remember that buying a set of four earns you a free installation, and that also comes with 24-hour emergency roadside tire service.
They'll Keep Sniffles at Bay for Less
Colds are a fact of life: whether it's kids bringing home a virus from school or just the harsh winter making mince meat of our immune systems, holidays are often sick days. Our staff are big believers in stocking up on Sam's Club's generic meds, which can knock hundreds off the cost of buying branded alternatives. (A Plus Membership gets you the added perk of a selection of free prescriptions.) Nothing puts a halt to festivities quicker than an extended illness — or a hefty doctor's bill — so this won't just save you money… it could save Christmas. (Too dramatic?)
You'll Earn While You Spend
If you have a Plus membership with Sam's Club, then you'll earn $10 for every $500 you spend. And if you're preparing for several busy months of entertaining, gift giving, and driving, then this perk certainly sweetens all that spending. This is an especially nice way for shoppers to get cash back without committing to a credit card (although our hats off to you if you make all your purchases with a credit card that earns additional rewards at the same time).
That's our top nine suggestions for how a Sam's Club membership could more than pay for itself over the holiday season. But let's face it… we're all here for that free rotisserie chicken. Nothing wrong with that.
---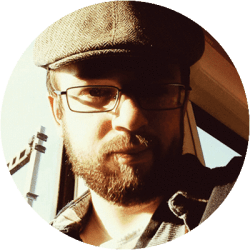 Associate Editor
Alan Byrne is actually quite busy watching Frasier, finding jokes to steal for his next blog. His areas of expertise are video games and "assorted nonsense."
DealNews may be compensated by companies mentioned in this article. Please note that, although prices sometimes fluctuate or expire unexpectedly, all products and deals mentioned in this feature were available at the lowest total price we could find at the time of publication (unless otherwise specified).