The best of the best when it comes to video game deals, cheap consoles, and discounted accessories are gathered here, in one convenient roundup.
Best PC Game Freebie Bonanza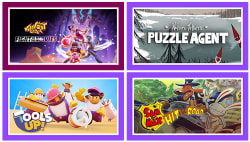 PC Games w/ Prime
Store:
Amazon
Price:
free w/ Prime
For Prime members, Amazon's monthly smattering of freebies has arrived and it's a pretty solid selection. Knockout City, the well received multiplayer dodgeball game, takes the status of the most notable recent release that's part of the offerings. If you cast your mind all the way back to 2010 , you'll find Nelson Tethers: Puzzle Agent, a surreal adventure game from dearly departed Telltale Games. I know you're suffering from nausea at this point but we've got one more stop in the time machine before we can return to the present in the form of classic point and click title Sam & Max Hit the Road from the ye olde year of 1993. There's a few other lesser known games too, all of which is to say, huzzah for free stuff.
Best PlayStation Video Game Sale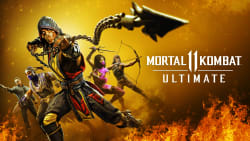 PlayStation Store Essential Picks Sale
Store:
PlayStation Store
Discount:
up to 80% off
And so as time marches on and we all continue to age gracefully, its passage marks not only our growing old but also yet another PlayStation Store sale. This time it's the so called Essential Picks Sale, which features up to 80% off 181 games and associated add-ons. PlayStation Plus members can save further as well with bonus discounts to be had, on the likes of the Yakuza Origins Collection (60% off), Control (also 60% off), and the truly essential Train Sim World 2020 Collector's Edition (55% off).
Best PlayStation Video Game Deal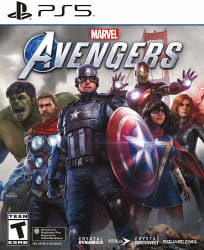 Marvel's Avengers for PlayStation 5
Store:
Amazon
Price:
$19.99
Shipping:
Free shipping w/ Prime
Lowest By:
$15
It's true that Marvel's Avengers was met with a very mixed reception when it launched last year. It's also true that the reception remains mixed however, the developers have continued to build upon the admittedly shaky foundation with significant free additions in the form of Hawkeye and Black Panther, with more heroes still to come. The word on the street is that the story mode is worth a playthrough for those inclined towards superhero tales and so despite its failings as an ongoing service experience, an asking price of $20 (at a $15 low) might be a decent value proposition indeed, depending on what you're looking to get out of it.
Best Video Game Console Deal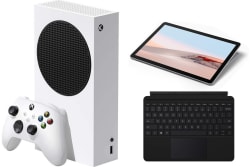 Xbox Series S 512GB Console w/ Surface Go 2 10.5" 128GB Tablet
Store:
eBay
Price:
$759.99
Shipping:
Free shipping
Lowest By:
$144
Ant Online via the Electronic Bay is currently offering an Xbox Series S 512GB Console bundled with a Surface Go 2 10.5" 128GB Tablet for $760. In the words of my trustworthy esteemed colleague A. Byrne he claims "it's hard to find the console in stock at all, but if you could purchase it at list price, this bundle would be $144 cheaper than buying these items separately elsewhere." He has, in a rare moment of surprising capability, spoken genuine sense here and I can back up his assertion with my much sought after seal of approval.