The best of the best when it comes to video game deals, cheap consoles, and discounted accessories are gathered here, in one convenient roundup.
Top Video Game Freebie Deal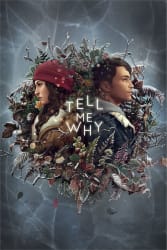 Tell Me Why Chapters 1-3 for Xbox One / Series X|S or PC
Store:
Microsoft Store
Price:
free
Shipping:
Digital download
Lowest By:
$20
Tell Me Why hails from Life Is Strange creators Dontnod Entertainment and it's free for the entirety of June in recognition of Pride Month, saving you $20. It's very much in the same wheelhouse as Life Is Strange from a gameplay perspective. Tell Me Why is notably one of the very few games to feature a trans playable character and while it's not my place to say definitively whether or not it captures that experience appropriately, the developers at least seemed very sincere in their efforts to treat the narrative they wanted to tell with a considered amount of reverence.
Incredibly, More Free Video Game Stuff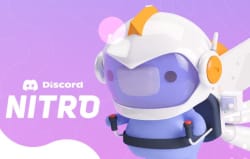 Discord Nitro
Store:
Epic Games Store
Discount:
3 months free for new users
Lowest By:
$30
Expiration:
June 24
Discord is the communication app of choice for most players of games on PC and for good reason. It's free, works very well most of the time, and offers a solid feature set. You can of course opt for a premium account should things like animated avatars and full 1080p screen sharing appeal. If you haven't been a Nitro user before, the Epic Games Store is offering three months for free. That's a savings of $30 and plenty of time to work through the numerous gifs you can pull from this video to use as your avatar.
Unbelievably, Yet Another Video Game Freebie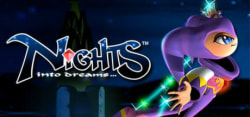 Nights into Dreams for PC
Price:
free
Lowest By:
$8
All three of you who bought a SEGA Saturn back in the day might be delighted to have the opportunity to revisit the cult favorite NiGHTS Into Dreams. You might be even more delighted to discover that you can do so for the low low price of free, saving yourself $8. You will however need to link your Steam account and hand over your email address. NiGHTS Into Dreams is considered to be one of the highlights of luminary game developer Yuji Naka's career, who you may know in more recent times for the unfortunately disastrous Balan Wonderworld.
Best Switch Video Game Deal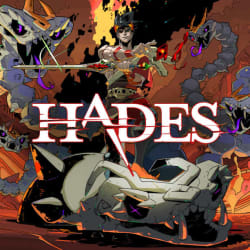 Hades for Nintendo Switch
Store:
Nintendo
Price:
$17.49
Lowest By:
$8
Regarded by many as one of 2020's best games and as a milestone moment for roguelites, Hades is finally coming to PlayStation and Xbox later this summer. However, if you're keen on playing it now then you can grab the Switch version for $17, which amounts to a savings of $8. It's quite rare for a game to so effectively nail audio visual presentation, moment to moment gameplay, and manage to jam in a wealth of meaningful storytelling too but Supergiant Games' retelling of Greek mythology manages to do just that.
Top Video Game Accessory Deal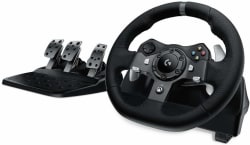 Logitech Dual-Motor Feedback Driving Force Racing Wheel
Store:
Amazon
Price:
$217.59
Shipping:
Free shipping
Lowest By:
$6
Remember racing wheels? They're back. Did they ever actually go away? Probably not but they've always been somewhat niche items and therefore hid silently in the shadows. Well, not today. Today we shine the light of discovery upon the glorious racing wheel. Watch as it recoils, hissing in furious vampiric terror at being so suddenly exposed to the practical illuminating shine of savings. The Logitech G920 Dual-Motor Feedback Driving Force Racing Wheel (with responsive pedals & shifter) is at the lowest price we could find by $6. However! Most places charge $250 or more ergo, a good deal this is. It has an on-wheel D-pad, console buttons, paddle shifters, and solid-steel shaft shifter. Let us now dim the searing spotlight of savings to a more comfortable level for our darkness dwelling friend. "Vroom vroom!", it mutters agreeably as the lights come down. "Vroom vroom!"