The Best Video Game Deals

The best of the best when it comes to video game deals, cheap consoles, and discounted accessories are gathered here, in one convenient roundup.
Best Switch Video Game Deal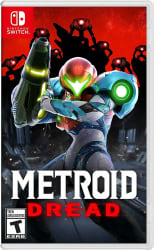 Metroid Dread for Nintendo Switch
Store:
eBay
Price:
$49.99
Shipping:
Free shipping
Lowest By:
$10
Back in the ye olde days of the early 2000s, there was a British video games TV show called Gamezville. It was supposed to be a cool, edgy, underground look at the latest happenings in the gaming landscape but instead it came off as hilariously try hard and out of touch which then had the effect of making its awfulness strangely endearing. Hosts Daz and Jay were discussing what I believe was Metroid Prime one fateful episode and they referred to its protagonist and franchise stalwart, completely earnestly, as "Séamus Aran". I found this gaffe immensely amusing then and I still do now. I wonder though, what if I'm giving Daz and Jay too little credit here and this was an intentional goof and they're actually brilliant comedians? Either way, while there's a wealth of Gamezville content on YouTube, sadly I've yet to hunt down this particular moment but hopefully one day I can, to both relive it and prove that it actually happened.

Anyway, Séamus Aran is back in the near universally acclaimed Metroid Dread. It's $10 less via this eBay seller compared to what most other stores are charging.
Best Video Game Freebie Deal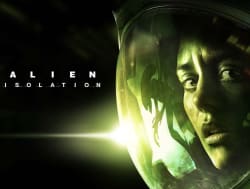 Alien: Isolation for PC (Epic Games)
Store:
Amazon
Price:
free
Lowest By:
$40
Expiration:
November 1
Alien is a great film and Alien: Isolation is a great game that aptly captures the atmosphere of its classic source material. It's also pretty fantastic in most other ways as well which is to say, if you're a Prime member and after some top tier horror gaming you have no excuse not to add it to your library for the perfect price of free.
More free stuff? Yes!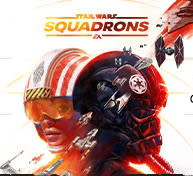 Star Wars: Squadrons for PC (Origin)
Store:
Amazon
Price:
free
Lowest By:
$40
Expiration:
November 1
You would normally pay $40 for Star Wars: Squadrons but once again, Prime members have the opportunity to bag it for absolutely free. It's a game of flying and shooting and doing other things that might happen while flying a spaceship in the Star Wars universe. As you can tell, I'm very passionate about Star Wars and know a lot about it.
Best Video Game Accessory Deal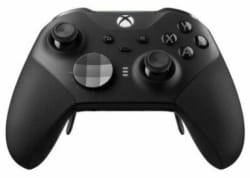 Microsoft Xbox One Elite Series 2 Wireless Controller
Store:
Amazon
Price:
$149.99
Shipping:
Free shipping
Lowest By:
$8
$150 is not cheap for a video game controller but it's still a savings of $8 for what many consider to be the best of the best, the Microsoft Xbox One Elite Series 2 Wireless Controller. In my experience, that praise is justified. It features adjustable-tension thumbsticks, up to 40 hours of battery life per charge, customization via the Xbox Accessories app, and interchangeable thumbstick and paddle shapes. There's no doubt that this is a luxury purchase but if you play games a lot on PC or Xbox, you'll likely find it's a worthy investment.
Best PlayStation Sale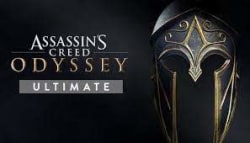 PlayStation Store Extended Play Sale
Store:
PlayStation Store
Discount:
up to 80% off
Sorting this sale by most downloaded, we can easily see which games in the PlayStation Store's Extended Sale are the most popular. In a twist though, we can also use this sorting method to jump to the last page of results and see what's getting the least attention. Coming in at the back of the pack we have WRC Collection (a collection of three rally games) for $10.99 at a staggering 90% off its normal price. Worms Rumble Digital Deluxe takes the unhonorable second last spot despite being 50% off at $10.99. Meanwhile, Wolfenstein II's Season Pass secures bronze in the loser's league at $9.99 with 60% off. Honestly, I'm kind of surprised considering these are all part of fairly well known and regarded series but we must take the PlayStation Store's word as law in this regard. And so to these three unlucky souls I wish you all well – here's to a brighter sale charting future.