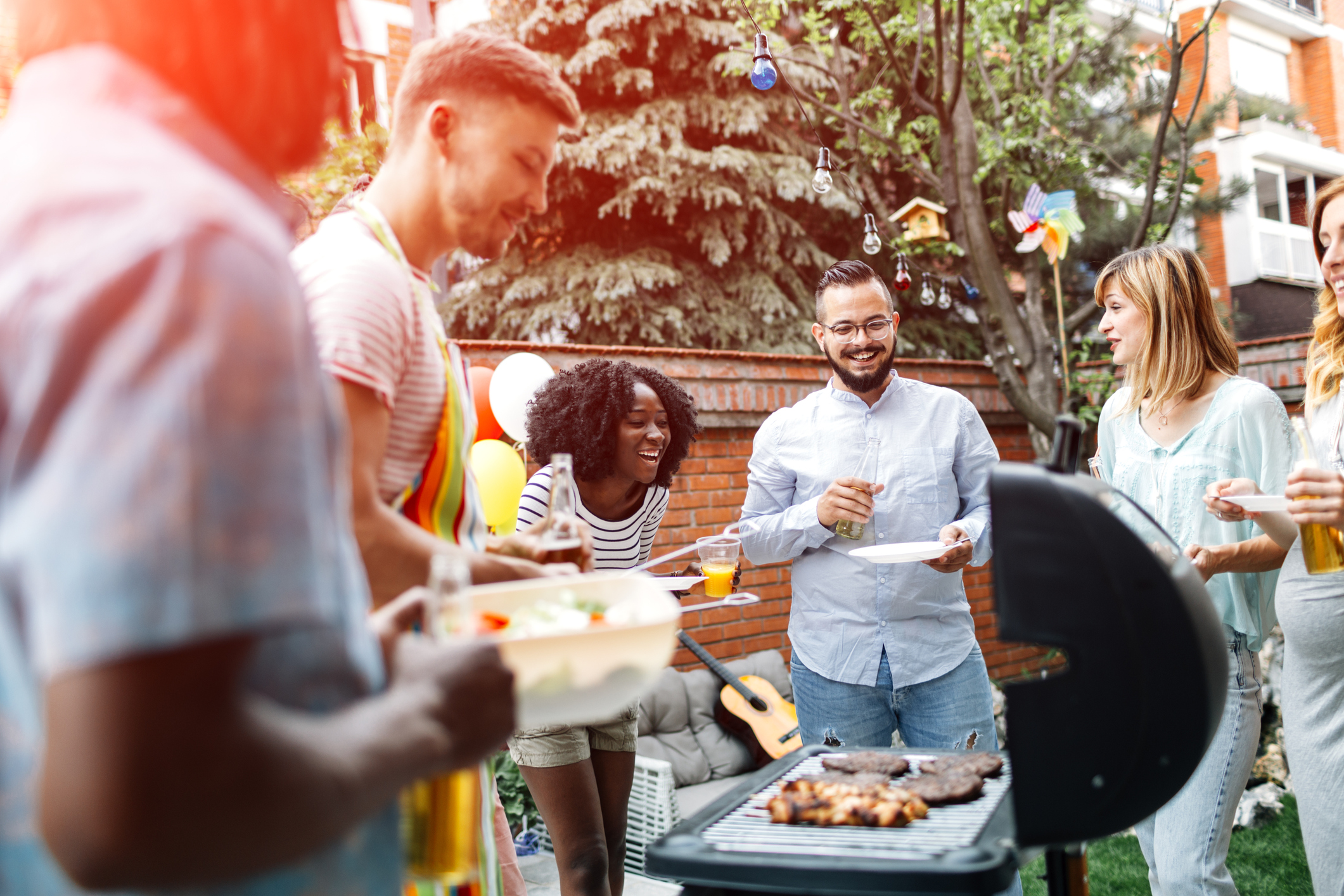 Labor Day is today, deal seekers, which means plenty of sales to take advantage of, even with the tariffs that went into effect yesterday. WalletHub notes that 40.6% of Americans are planning to barbecue before this long weekend is over. In between contributing to the 818 hot dogs eaten every second from Memorial Day to today, you can shop discounted appliances, clothing, furniture, and more.
The Best Labor Day Sales to Shop Today
Labor Day Sales Start Early
Labor Day isn't until September 2, but you'll miss out on a lot of sales if you wait until then to shop. Last year, the first Labor Day sale started two weeks before the holiday itself, and bargains began around the same time this year. In fact, just a handful of sales will launch on Labor Day. And you should have time to shop, as 75% of sales last year stretched into Labor Day week.
Labor Day isn't until September 2, but you'll miss out on a lot of sales if you wait until then to shop.
However, you don't want to dally too much, because some Labor Day sales are there and gone in a flash. Nearly 23% of them lasted 24 hours or less in 2018. If you see a can't-miss deal, jump on it, because it could vanish tomorrow.
Labor Day Is All About Summer Clothes
Whether you believe you can't wear white after Labor Day, or not, there's no denying it's an excellent opportunity to shop summer clothes. Last year, 45% of all Labor Day sales were for clothes, as retailers cleared out their summer stock to make shelf space for fall and winter styles.
Expect to save from 20% to 80% off when you buy clothes online. However, the higher the discount, the more likely you'll see a summer sale limited to a few select items.
All of these sales make Labor Day a great time to scoop up summer apparel for next season, but it's also a great time to pick up everyday basics that you can mix and match all year long. You'll find plenty of choices, no matter your style.
SEE ALSO: The 9 Best Things to Buy in September (And 10 Things That'll Be Hit by Tariffs)
Last year's most impressive sale came from Kohl's, which offered up to 65% off a huge selection of apparel, but also much more. With the range of stock Kohl's carries, that made for a great chance to pick up pieces for the whole family; plus, you'd snag $10 Kohl's Cash with every $50 spent to be used on future purchases. It was one of Kohl's best sales of the year, and we expect similar deals this Labor Day.
For budget buyers, Walmart is always a solid choice. Last year's Labor Day apparel sale knocked up to 75% off clothes, with kids' shirts and shorts starting at $2 and adult T-shirts starting at $3. There were also excellent finds at factory outlets: Gap Factory offered up to 70% off with an extra 20% off via a coupon code, while Banana Republic Factory offered its best sale of the year with an extra 50% off clearance styles and free shipping.
Because it's the end of the summer season, you can find some great bargains on apparel and gear for next summer's outdoor adventures. Last year we saw up to 50% off at Backcountry; plus, REI knocked up to 40% off, and Amazon cut up to 50% off apparel from Columbia.
Expect Tons of Labor Day Mattress Sales
Why not celebrate Labor Day by giving yourself the gift of a comfortable mattress, so you can get the rest you almost certainly need? Labor Day will definitely have at least one mattress sale, though we expect quite a few.
Last year, we saw Labor Day deals like a King mattress for the price of a Queen-size mattress.
Last year, Mattress Firm led the pack by putting all of its mattresses on sale, and we expect similar deals this year. The massive sale featured deals like a King mattress for the price of a Queen-size mattress or a Queen-size mattress for the price of a Twin — an excellent bargain if you're looking to upgrade your bed.
Don't have a Mattress Firm location near you? Try online "mattress in a box" retailers, which ship you a mattress and let you try it risk free for a month or even longer. Last year, Allswell cut 20% off sitewide, Bear Mattress knocked up to $200 off, and Casper offered a modest 10% off your entire order. Don't want to buy your mattress online? You can find Casper mattresses at Target, too.
Labor Day Grill Sales Are Hot
While the season for outdoor entertaining is starting to fade, summer essentials are hot items for Labor Day sales. Hit up Home Depot or Lowe's for a good selection of grills on sale, as well as patio furniture. In fact, watch for Lowe's to offer up to 75% off. For more outdoor furniture options, try Overstock.com, Target, and Walmart, all of which should offer deals from 30% to 70% off on patio furnishings.
SEE ALSO: Everything You Need to Know About Online Coupon Codes
Just remember to store your outdoor furniture safely — preferably covered if it'll be exposed to harsh weather over the winter. Keeping it protected will make sure it's good to go next spring!
Save Up to 40% on Labor Day Appliance Sales
Major household appliances are usually a big purchase, but we expect most retailers to offer an appliance sale that takes up to 40% off large appliances this Labor Day. That makes it a good opportunity to buy a new washer, dryer, fridge, oven, dishwasher, and more.
And you have plenty of places to shop for appliance deals: last year, Best Buy, Lowe's, Home Depot, and Sears all offered their own appliance sale in this range.
Don't Miss Labor Day Travel Sales
Though you won't find a ton of travel deals on Labor Day, you will find several that could match the best sales of the year. Hotels.com is your best bet for booking hotels, likely offering up to 40% off select hotel stays. Travelocity tends to offer smaller discounts for lodging — last year just 13% off — but because the Hotels.com discount varies, it's worth checking both for the best prices.
Frontier Airlines tends to offer Labor Day sales taking up to 90% off.
Air travel deals are a little more sparse, but Frontier Airlines tends to offer Labor Day sales taking up to 90% off. It's important to note you'll find similar air travel deals at other times of the year, as well.
As with all travel deals, pay close attention to dates. Some trips must be booked in a very specific window to receive a discount.
Readers, what will you be shopping for on Labor Day? Let us know in the comments below!
---