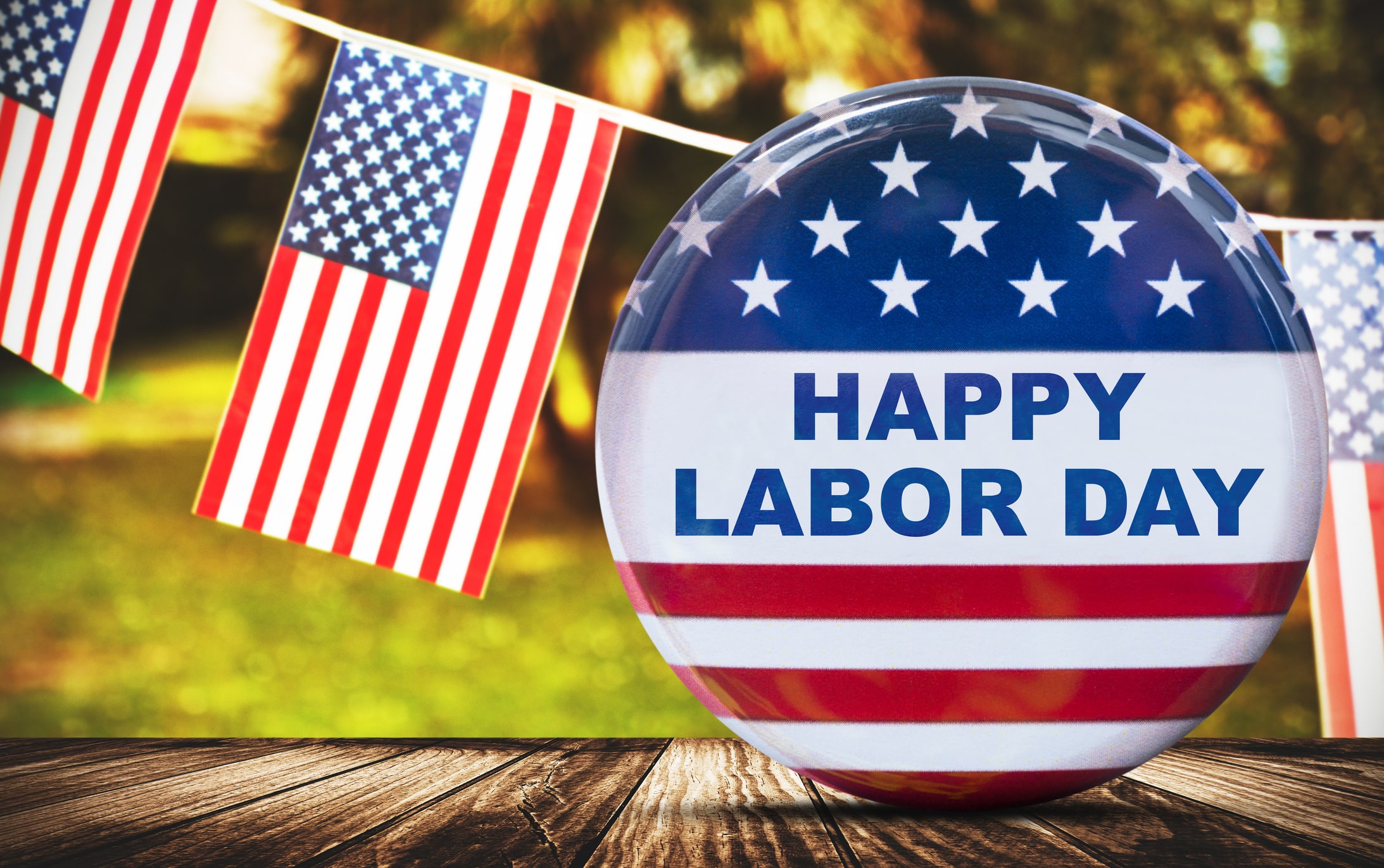 Ready to celebrate your hard work with some retail therapy on Labor Day? Come September 3, you can expect a host of retailers to drop prices and offer some of the best deals of the season. And Labor Day sales have already started!
To get the most out of these sales, planning is key. Check out our predictions below, and consider signing up for the DealNews Select Newsletter to get the best Labor Day offers delivered to your inbox as soon as they go live.
Start Shopping Early
The best thing about shopping online is that competition between retailers pushes prices down and makes sales last longer. The latter is evident when you consider that in 2017, Hotels.com launched the first Labor Day sale of the season on August 7 — that's an eager 28 days before the holiday!
SEE ALSO: The Ultimate Buying Guide
If that wasn't time enough to get saving, many retailers — including the likes of Home Depot, Dick's Sporting Goods, and Overstock.com — kept the sale banners up until a few days after Labor Day.
Expect Lots of Clothing Sales
Since Labor Day falls at the end of the summer, you can expect to see major discounts on clothing as stores clear out their stockrooms ahead of the new season. Last year, about 45% of all Labor Day sales listed on our site were for clothing and accessories.
Cubavera had one of the best clothing sales, as the store knocked 40% off sitewide, including sale items. Plus, you could take an extra 20% off via a coupon code. It was the best sale we'd seen at Cubavera since the previous Black Friday. Gymboree went one better and cut up to 80% off sitewide, coupled with 50% off clearance items. Combined, it was the best sale we'd seen from the kids' clothing retailer all year.
Last year, almost half of all Labor Day sales listed on our site were for clothing and accessories.
We're also expecting a solid offering from BCBG. (In fact, its 2018 Labor Day sale is already live!) Around Labor Day 2017, it cut 50% off sale items and factory styles, and tacked on free shipping to every order. Combined, this Editors' Choice sale was the best discount we'd ever seen from the upscale retailer. If you're shopping for the family, look no further than Old Navy. Last year the store knocked 50% off a variety of dresses, jeans, and T-shirts, making it an optimal time to stock up on the basics.
Shoes Are Set to Drop
It's not just clothing that'll see big discounts, but shoes, as well. Impressive sitewide discounts at Shoes.com, Crocs, and Clarks resulted in price lows on a wide selection of men's, women's, and kids' footwear last year.
Shoes.com knocked up to 75% off select men's, women's, and kids' shoes. It also offered an extra 30% off via a coupon code, and all orders received free shipping. Crocs took 30% off sitewide, including sale items that were already discounted up to 50% off. Clarks, meanwhile, took up to 50% off sale items. Alternatively, shoppers could take 20% off kids' shoes via a coupon code. Either way, all orders bagged free shipping.
Treat Yourself to a Thrifty Trip
If you wish to spend the long weekend away from home, you don't have to break the bank. As we mentioned, it was Hotels.com that kicked off last year's festive savings. It's a good idea to start looking early, since notable sales happen at least a little before Labor Day itself.
SEE ALSO: DealNews Pros Share the Best Secrets to Cheaper Travel
Leading up to last year's Labor Day holiday, Six Flags took up to 75% off season passes for 2018, coupled with a Gold upgrade and parking. Prices started at $54, although they were dependent on location. The passes were even good for the rest of 2017, making them a must-have for any fans of the amusement park chain.
Outside of roller coasters, it was a great time to book a trip to Europe. DealBase had an Editors' Choice-worthy deal featuring round-trip flights on Aer Lingus for as little as $396, which was the lowest price we'd seen on round-trip fares from that airline. Be sure to check for deals before Labor Day, too. In late August, we saw an Editors' Choice deal for 90% off select nationwide Frontier Airlines fares. Just a few days later, we saw nationwide Frontier 1-way flights as cheap as $14.
Save Money on Mattresses
Although mattresses can be pricey, holiday sales can make those prices plummet — and Labor Day last year was no exception. US-Mattress led the game by knocking up to 60% off select mattresses, pillows, and other items. It combined that discount with a host of dollar-off coupons, and its mattresses even shipped for free! Visa gift cards also made for a nice bonus with the purchase of select Stearns & Foster and Serta iComfort models.
Both US-Mattress and Sears took up to 60% off mattresses around Labor Day last year.
Big-box stores Sears and Walmart hosted top mattress sales over Labor Day, too. Sears took up to 60% off and provided free shipping on orders of $49, although surcharges could also be tacked on. Walmart had select items on sale, as well, and we saw 8" memory foam models ship for as little as $88.
Go for a Grill
If you can't wait until early fall to buy a grill, look for a great deal over Labor Day. Last year, Lowe's included these devices in its holiday sale, and Ace Hardware took up to 56% off a variety of items, with grills among them. Those weren't the only two retailers to participate, either. Home Depot cut up to 40% off select products on Labor Day — the centerpiece for your next cookout included.
Whether you're shopping for you, your loved ones, or your home, you likely won't get another savings opportunity like Labor Day until Black Friday comes around. Be sure to create email alerts for items you're interested in, so you won't miss all the Labor Day deals.
Readers, what are you planning to shop for this Labor Day? Let us know in the comments below!
---