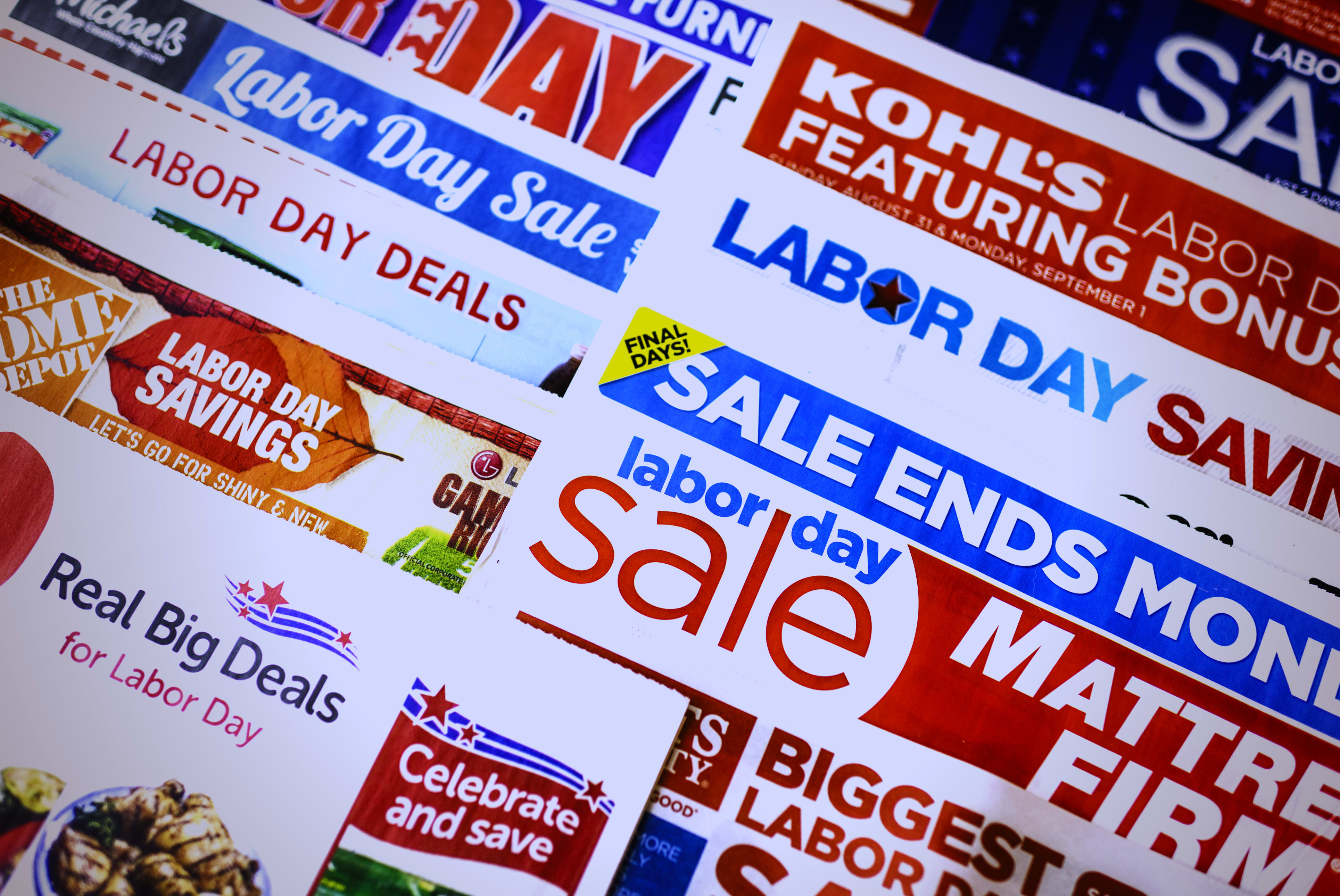 Labor Day marks the end of summer for many of us, and that holds true this year, even though 2020 has been one for the record books. While the deals we see over the long holiday weekend might not be what we're used to, we still expect plenty of stores to be celebrating.
Check out our guide below to learn what to expect from Labor Day sales in 2020, including what items will be discounted and the kinds of deals you'll see.
When Is Labor Day 2020?
Labor Day falls on September 7 in 2020, but sales have already kicked off! The first Labor Day sales we saw popped up around August 19.
When Do Labor Day Sales Start?
Every year, Labor Day sales start early, and we're not just talking about the Friday before the holiday itself. Labor Day fell on September 2 in 2019, but we saw the first sales begin as early as August 20 — around two weeks before the long weekend.
Labor Day is September 7 in 2020, but sales have already started! The first ones we saw popped up around August 19.
The first sale we saw wasn't anything to scoff at either — it was from Overstock.com, and the online retailer knocked up to 70% off right from the beginning. Big Lots, Home Depot, and Sam's Club followed a couple of days later with their own Labor Day events.
If you're wondering when Labor Day sales will end, the good news is that since they start early, many will last a while overall. That gives you plenty of time to score discounts. However, many of those sales will be done by the day after Labor Day, so don't wait until the last minute to shop!
Labor Day Is Big for Clothing Sales
Ordinarily, Labor Day is an excellent time to stock up on clothing at seriously discounted prices. In 2019, REI and Columbia kicked off their Labor Day sales early, offering up to 40% off and 25% off, respectively. More retailers joined in a few days later. Just know that most clothing sales tend to occur closer to Labor Day, rather than a week or more before.
SEE ALSO: Everything You Need to Know About Online Coupons
Lots of clothing and footwear retailers participate in Labor Day sales, including Eddie Bauer, Perry Ellis, Joe's New Balance Outlet, Macy's, Kohl's, JCPenney, Crocs, and Levi's. Expect Labor Day discounts to be anywhere from 25% off to 75% off, depending on where you shop.
Typically, Labor Day sales are great for shopping summer clothing, but this year, that might not be the case with some stores. For instance, Gap is holding onto inventory from this year, rather than discounting these items around holidays. It'll try to sell many affected items in 2021, instead. And that's not the only example of hardship facing the fashion industry. When it comes to Back to School shopping, consumers are expected to spend more on technology this year and less on items like clothing and traditional school supplies.
Sleep Better With Labor Day Mattress Deals
Labor Day is known for its mattress savings. Last year, during the lead-up to the holiday — as well as a few days after it — we saw queen-size memory foam mattresses for as little as $108. We also listed an 8" king-size memory foam mattress for only $187, a deal so good it earned our Staff Pick designation.
Labor Day won't just have individual deals, either. Plenty of retailers include mattress deals in their Labor Day sales, including Big Lots, JCPenney, and Sam's Club. Same with Home Depot! Watch for these furniture sales to offer up to 50% or 60% off, or up to $1,200 off in some cases.
Shop Hot Labor Day Grill Offers
If you still need to spruce up your backyard with a new grill, Labor Day is a good time to hunt for deals. Look to home improvement stores for offers on a wide range of grills. In 2019, Lowe's took up to 20% off, while Home Depot cut up to $70 off select grills.
If none of the Labor Day savings strike your fancy, be sure to keep an eye out for further grill deals in October. There's a chance we could see some serious discounts then, but you may have missed your window for 2020.
Save Up to 40% in Labor Day Appliance Sales
When it comes to large appliance sales, it's safe to expect home improvement stores to knock up to 40% off during their Labor Day events. In fact, retailers like Lowe's and Home Depot are taking up to 40% off select large appliances this year, while Sam's Club is cutting up to $1,100-$1,200 off select appliances during its sale.
Score appliance deals during Labor Day sales at Lowe's, Home Depot, Sam's Club, and Best Buy.
Not interested in shopping those stores? Best Buy is having its own Labor Day event, with deals on appliances included. The retailer is offering gift cards worth up to $300 with select appliance orders.
Be Careful With Labor Day Travel Sales
Labor Day doesn't traditionally have a ton of travel sales, but we've seen some notable ones. This year, the coronavirus pandemic has upended the travel industry, and while it's slowly trying to find a new normal, it's not quite there yet. Still, we expect to see a few offers that are similar to last year's. If you're hoping to find a great travel deal, be sure to adhere to local laws and regulations in both your area and at your destination. For instance, it's good to know about travel restrictions in case you'll have to quarantine for two weeks when you return.
Last year, Hotels.com knocked at least 20% off during its Labor Day sale, along with an extra 8% off via a coupon code. And MSC Cruises offered fares as low as $409 per person on 7-night Caribbean cruises during its holiday sale.
Readers, what are you shopping for in Labor Day sales this year? Let us know in the comments below!
---