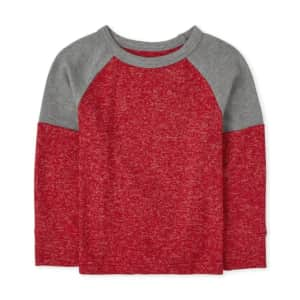 The Children's Place · 1 wk ago
up to 60% off
free shipping
Tips
Posted by Ashley.
Why does she love this deal? "My son's closet is full of clothes from the The Children's Place. The clothes are inexpensive for the quick growing kiddos and super cute. Best of all, shipping is free."
Pictured is The Children's Place Baby and Toddler Boys' Colorblock Sweater for $8.48 (50% off).
↑ less
Want to know the moment we post a great deal on Kids' Clothes?
Create an Alert