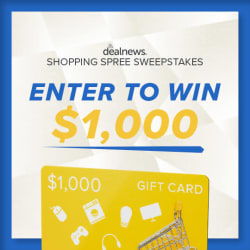 Our May Sweepstakes Winner!
Sarah B. from Klamath Falls, OR, has won the $1,000 gift card in our
DealNews May Sweepstakes
! What did Sarah say, upon hearing? "I would like to say thank you to DealNews and to everyone that made this possible! I am super excited that I won and it couldn't have come at a better time! My daughter graduates soon and I was really hoping to do something special for her and now I can!!! Thank you so much!!!" Congrats on winning!
Posted June 22, 2020