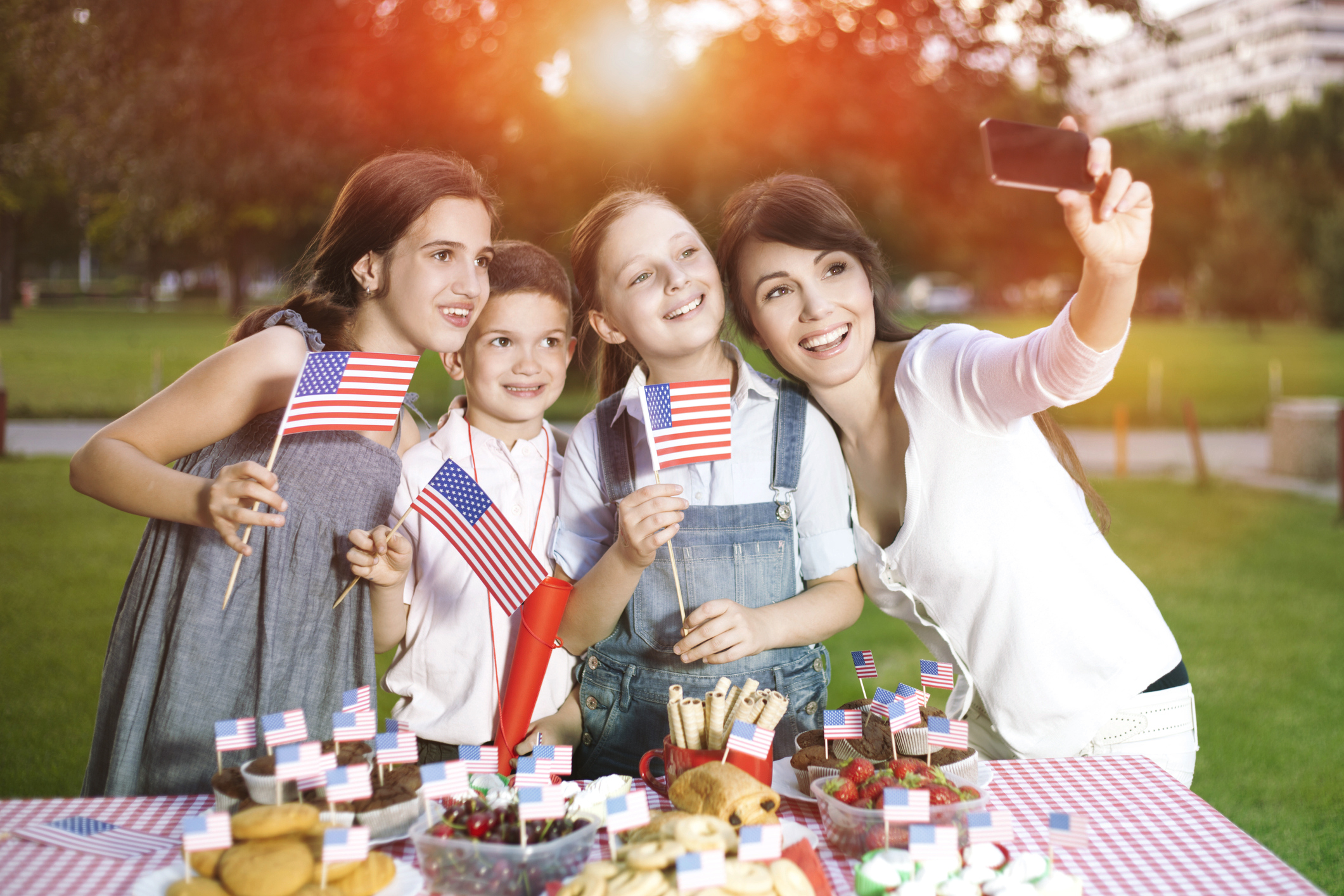 UPDATE: Memorial Day sales are here, deal-seekers! Before you head out for the long weekend, check out just a few of the best sales we've seen so far.
The Best Memorial Day Sales You Can Shop NOW
NOTE: The information below was assembled before Memorial Day sales arrived. Please refer to the deals above before making any shopping plans.
Memorial Day Sales Start Early
We frequently see Memorial Day sales and coupons pop up very early. That was especially the case in 2018, when we saw the first official Memorial Day sale arrive on May 2. Sales launch sporadically throughout the month, and some of our most popular deals last year — including sales from Lowe's and Home Depot — hit in mid-May. But the best Memorial Day sales come later.
Most Memorial Day sales will likely launch within a week of the holiday.
A whopping 86% of them launched within a week of the holiday in 2018, with about 45% falling during the holiday weekend itself. These included popular sales from Nike, Fry's Electronics, Uniqlo, and many others.
Get Ready for Summer Cookouts
Patio furniture is a great Memorial Day buy. Last year, for example, stores like IKEA, Macy's, and Overstock.com cut 50% to 70% off outdoor furniture in the days around Memorial Day and earlier in May.
SEE ALSO: The Ultimate Buying Guide
Grills see the deepest discounts in the early fall and during Labor Day sales, but since those deals will arrive too late for your summer cookouts, Memorial Day is a good time to shop! In 2018, Home Depot, Lowe's, and Target cut up to 20% (or more) off grills in the week leading up to Memorial Day.
Score 80% Off at Memorial Day Clothing Sales
If you're in need of new apparel, expect to buy it for less around Memorial Day. In 2018, over half the Memorial Day deals we posted were for clothing and accessories, with retailers like Adidas, Nike, and H&M chopping 20% to 80% off.
Looking for higher-end attire? Designer labels offer sales as well. Last year we saw sales from Ralph Lauren, Michael Kors, and Bloomingdale's, with some offering an extra 40% to 50% off.
We also saw a high number of shoe deals. Although many stores offered modest discounts, Adidas, ASICS Tiger, and Joe's New Balance Outlet cut 50% off.
Kids' clothing was another bright spot, with Crazy 8 and Carter's taking 50% or more off sitewide, and The Children's Place cutting 60% off summer apparel.
Don't Sleep on These Mattress Savings
Even if you're among the 40% of Americans who don't get enough sleep, you're probably still spending more than a quarter of your life in bed. You can't afford not to buy a great mattress with numbers like those, and Memorial Day is a good time to purchase one.
SEE ALSO: 8 Things to Buy in May: Star Wars Merch Will Be 80% Off!
Last year, Kohl's cut up to 65% off select mattresses, but we saw many great deals on individual products as well from Groupon, Sam's Club, and others. For instance, Walmart offered a 10" twin mattress for $113.
Expect Diverse Memorial Day Deals
Retailers of all stripes will offer Memorial Day savings. It's not surprising to see deals for travel, home items, baby items, auto parts, furniture, and even musical instruments.
Last year, Hotels.com offered a 10% off coupon, which stacked onto existing discounts of up to 40% off on hotel stays. eBay discounted a wide variety of items — including laptops and furniture — with a coupon for 15% off $75. (It offered a similar 20%-off-$50 sale the year before.) Even Dunkin' Donuts offered a coupon for 20% off its online store!
Expect Memorial Day specials on travel, home items, auto parts, musical instruments, and more!
If your holiday weekend includes a road trip, consider stopping by Pilot Flying J this year. Download the Pilot Flying J app and input the coupon code "ROADTRIP" to snag $5 off your next $10 in-store purchase. It's valid May 24-27, to celebrate National Road Trip Day on Friday, May 24.
Before you head out on the road, you can swing by Goodyear Auto Service or Just Tires to have your car checked out. From May 23-27, active and retired military members can schedule an appointment and get a free car care check. Additionally, they'll receive 10% off Goodyear Tires. The discount can also be stacked with up to $275 in tire-related rebates.
Be sure to schedule your appointment ahead of time on either the Just Tires or Goodyear websites.
Save Beyond the Long Weekend
Many sales will wrap up at the end of Memorial Day or the day after. However, some retailers will extend their sales for at least a few days after the holiday has ended. Keep an eye out through June 6 for Memorial Day events still hanging around — but note that some could be there through mid-June or even longer.
---