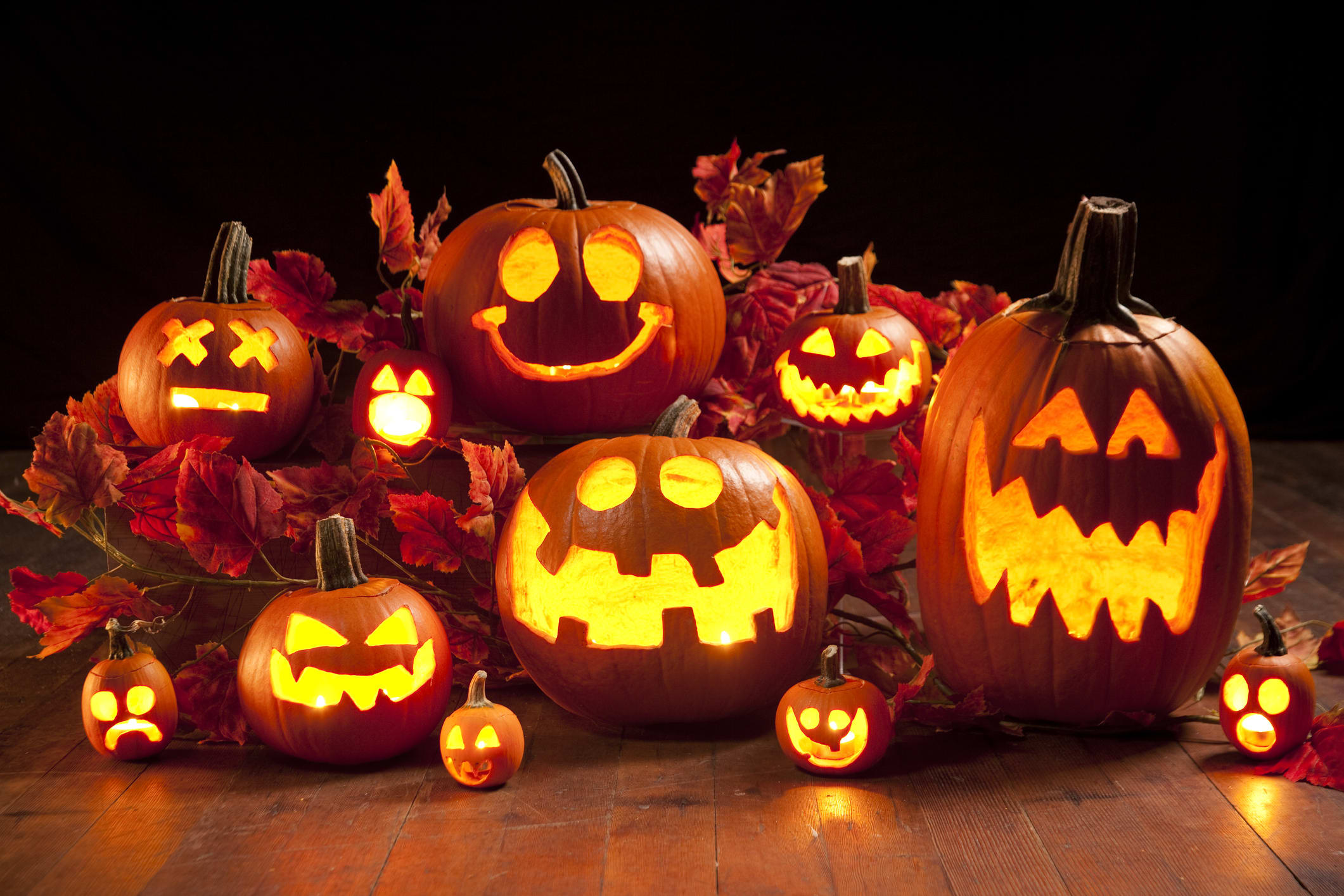 Halloween 2020 was supposed to be epic, thanks to it falling on a Saturday, having a full moon, and being the night that marks the end of daylight saving time. However, the coronavirus pandemic has disrupted holidays and plans throughout 2020, and there's no doubt this Halloween will look very different than previous ones. Festivities could be much more subdued this year.
Many of us are refusing to let Halloween pass with no celebration at all, though. Even if we need to celebrate a little differently, we're still planning to have some spooky fun. Below, check out our tips for saving on Halloween, whether you're looking for Halloween candy deals or discounts on costumes.
10 Ways to Save on Halloween
Shop Beyond the Halloween Candy Displays
Searching for the best Halloween candy deals? Grocers and other retailers create massive displays in an effort to get you to buy a particular type of candy (and the supplier actually pays for shelf space). These displays rolled out even sooner this year, but don't fall for this trick, as you could end up spending more if you don't shop around. Instead, head to the candy aisle and check what other sweet selections the store has to offer. You may find great Halloween deals.
Buy Candy in Bulk
Candy companies know Halloween 2020 is going to be a weird one, so many are adjusting their practices. They're extending the shopping season, as well as offering up less Halloween-themed packaging; Hershey and Mondelez, specifically, are also focusing on bigger family packs of candy for consumers to buy in bulk.
When you purchase candy in bulk, you can typically get a lower per-unit price.
Buying in bulk allows you to save a bundle on Halloween candy, even if you don't visit a warehouse store. Why? For one, you can typically get a lower per-unit price on the candy. Also, retailers and manufacturers expect tons of shoppers to come out and shop, so they offer discounts to meet their needs.
Hand Out Pre-Portioned Treat Bags
To pre-portion or not to pre-portion? That's your call. But keep in mind that if trick-or-treating happens in your community this year, you'll probably have to replenish your supply several times if you don't control how much candy is being disbursed to kids.
Note: The Centers for Disease Control and Prevention states that "if you are preparing goodie bags, wash your hands with soap and water for at least 20 [seconds] before and after preparing the bags." The CDC also offers a guide to the riskiness of different Halloween activities.
Check Out Drugstores for Halloween Candy Deals
Don't forget to check out drugstores when shopping for treats. Historically, they've offered some spooktacular deals on Halloween candy, and we don't expect this year to be any different. See if there are any Halloween candy coupons you can use — either from stores or manufacturers — that can increase your savings, too.
Ditch the Halloween Candy Altogether
If money's tight, you may want to ditch the candy for other yummy treats — Halloween-themed snack cakes, for instance. Check prices thoroughly before buying several boxes of Little Debbie Fall Party Cakes or Cosmic Brownies, though; you'll want to make sure opting for those over a bag of bulk candy is worth the cost.
SEE ALSO: 9 Things to Buy in October (And 8 to Wait On!)
You can also spring for other cheap items that kids may like, including crayons and small coloring books, glow sticks, and pencils.
Consider a Costume Swap
Looking for the perfect Halloween costume but don't want to spend a fortune? Consider hosting a costume swap with friends. Not only will a trade basically net you a new costume for free, it could be the start of a fun new tradition.
Shop for Costumes the Week Before Halloween
If you'd rather buy new, put off your costume shopping for now. Retailers don't want to have loads of costumes lying around after Halloween. So to entice customers to buy them, they often offer great prices. And the closer you get to October 31, the steeper the discounts often get, especially on the more trendy picks. Beware that the longer you wait, the less selection you could see, though.
Do It Yourself
Whether you're looking for costumes or decor, if you wait until the last minute, that means dealing with crowded stores and limited selections. You could order online, but you may have to pay shipping fees. Another option? Save yourself the money and headache by making your own costume or decor. You may even be able to put something together using items you have lying around the house. If you can't, head to stores like Michaels, and be sure to check out their coupons before you go.
Shop Strategically for the Teal Pumpkin Project
The Teal Pumpkin Project is an initiative by Food Allergy Research & Education. It's meant to make "Halloween safer and more inclusive for all trick-or-treaters," according to FARE's website. It caters to trick-or-treaters with food allergies, as putting a teal pumpkin in front of your home indicates that you have non-food treats to give out.
Want to participate in the Teal Pumpkin Project? You can save by shopping at party stores, dollar stores, and sites like Oriental Trading.
Wondering how to participate without breaking the bank? Shop online via sites such as Oriental Trading and Five Below. Many of the items are sold in bulk, and the more you buy, the more you may save. Also check out party stores, as they typically have trinkets for sale in bulk, and look at dollar stores, too.
Get a Head Start for Next Year
You'll likely have to wait a bit to shop the best sales on Halloween candy and decor. Want to guess what stores do with leftover holiday products? If you hadn't noticed before, shop at any store offering Halloween items, and you'll see steep discounts on November 1. It's the perfect time to grab all the candy you didn't want to spend full price on and indulge. You can also get the decor you'll need for next year.
What About Halloween Pop-Up Stores?
If you look inside any of those massive Halloween pop-up stores, you'll quickly realize that they're super convenient. Not only do they carry pretty much anything you can think of that's related to Halloween — including decor and costumes — but they're usually staffed with enthusiasts who are willing to help.
SEE ALSO: The Ultimate Buying Guide
But they aren't without flaws. In fact, you may find that you spend much more at these pop-up stores than you would elsewhere. Furthermore, consumers are known to complain about poor-quality items and issues with getting in touch with the store, according to the Better Business Bureau. So if you're thinking about visiting one of these stores, proceed with caution, and carefully examine your items before making a purchase.
Readers, what are your favorite ways to save on Halloween? Do you have other tips for getting the best Halloween candy deals? Please share in the comments below.
---