The experts within Castle DealNews love nothing more than a strong discount on the biggest shoe brands, so keep your eyes affixed here for the best deals on Nike, adidas, New Balance, Birkenstock, and more.

Best Sandal Deal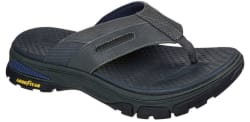 Skechers Men's Ralcon Sea Terra Sandals
Store:
Skechers
Price:
$41.99
Shipping:
Free shipping
Lowest By:
$18
The existence of skin-penetrating nematodes that burrow into your body from contaminated soil through the soles of your feet and cause much internal nastiness should be enough to convince you that sandals are a better choice than walking barefoot outdoors, even if those parasites are mostly found in tropical climates. (And hey, who knows what climate change and long stretches of triple-digit temperatures will do for their choice of locale?) If that didn't convince you, perhaps this discount on these Sketchers sandals will. Either or.
Best Men's Boot Sale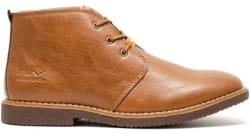 Men's Boots at Nordstrom Rack
Store:
Nordstrom Rack
Discount:
Up to 79% off
Shipping:
Pickup,
or free shipping w/ $89
With prices this low, can you afford to ignore-dstrom Rack? Certainly not if you're a man who enjoys his boots, because browsing this sale will leave you the opposite of bored-strom Rack. Whether you prefer boots made of real leather, or an animal-friendly alternative, this sale has something for you – one could say it's an omnivore-dstrom Rack. With discounts on lots of big name brands, these deals will fly faster than the Concrode-strom Rack. Sorry.