The experts within Castle DealNews love nothing more than a strong discount on the biggest shoe brands, so keep your eyes affixed here for the best deals on Nike, adidas, New Balance, Birkenstock, and more.

Best Shoe Sale Deal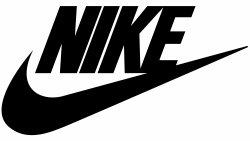 Nike Sale
Store:
Nike
Discount:
Up to 40% off
Shipping:
Free shipping w/ Nike+
AS we all know, Nike was the Greek goddess of victory. Thus, we can take it as a small failure of imagination on Nike's part that they have never run a campaign where the slogan "Just do it" was replaced by "Just μ it". "μ" (or mu, pronounced "mew" like you're a tiny kitten) was derived from the Egyptian hieroglyphic for water, and fitting enough, there are lots of offers in this sale that make us exclaim "water deal!" It's late on Friday.
Best Men's Sneaker Deal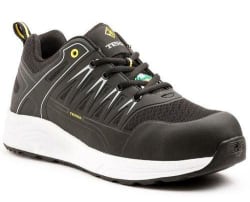 Terra Men's Rebound Sneakers
Store:
Tactical Closeout
Price:
$29.99
Shipping:
Free shipping
Lowest By:
$60
Expiration:
September 30
Word of warning: they seem to have inexpertly pasted the marketing copy for a backpack on the product page of these shoes. At least, I don't think these shoes boast "many internal pockets [...] suitable for transporting flashlights, documents, sunglasses, etc." But even still, these shoes are a solid two-thirds off, and that makes up for any kind of internal misunderstandings.
Top Staff Pick Shoe Deal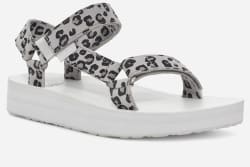 Teva Labor Day Markdown Event
Store:
Teva
Discount:
Up to 50% off
Shipping:
Free shipping w/ $35+
There are two things you need to know about colleague Kim Bishop. 1: She can only move diagonally on a chessboard. 2: She loves Teva shoes. In her own words: "During the summer months I need shoes that can go from gardening to brunch without missing a beat. I discovered Teva about 3 years ago and I've been hooked since. They are so comfy and so affordable that I usually get two pairs at once to change up my style." Thanks to this sale, those styles can include sandals, wedges, athletics, hikers, and more.
Best Women's Sneaker Deal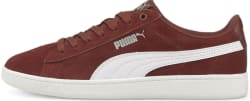 PUMA Women's Vikky v2 Sneakers
Store:
eBay
Price:
$24.99
Shipping:
Free shipping
Lowest By:
$25
Vikky-vikky-wild, Vikky-wild, Vikky-wicki
Wild Wild West, price? Best, desperado!
Rough rider? No, you don't want nada
None of this "eurgh, paying list", eBay runnin' this
PUMA shoe soldier, look – has this rap sold ya?