The experts within Castle DealNews love nothing more than a strong discount on the biggest shoe brands, so keep your eyes affixed here for the best deals on Nike, adidas, New Balance, Birkenstock, and more.

Best Men's Shoe Sale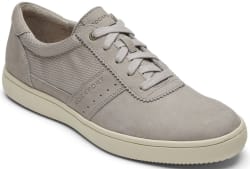 Men's Comfort Shoes at Nordstrom Rack
Store:
Nordstrom Rack
Discount:
Up to 84% off
Shipping:
Ship to store pickup,
or free shipping w/ $89
While I would rather that all shoes be comfort shoes, perhaps these lofty goals are unrealistic in our imperfect world. But at least the shoes in this sale can stake their claim on comfort, and we can stake our claim on pretty significant discounts on brands like Trask, Merrell, Cole Haan, Rockport, Hawke And Co, and more.
Best Men's Running Shoe Deal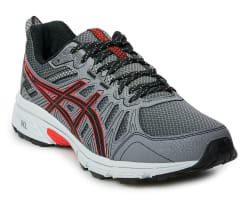 ASICS Men's Gel Venture 7 Trail Running Shoes
Store:
Kohl's
Price:
$34.99
Shipping:
Free shipping w/ $75
Lowest By:
$20
The available sizes for this shoe are both quite limited, and heavily weighted towards wide shoes. But if you can find the shoe that fits you perfectly, it can be a real ASICS Men's Cinder-Gel-La Venture 7 Trail Running Shoe story. We'll probably try to find a more pithy title for it though.
Best Sandal Deal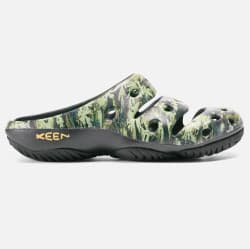 Keen Women's Yogui Arts Sandals
Store:
Keen Footwear
Price:
$29.99
Shipping:
$10 s&h,
or free shipping w/ $100
Lowest By:
$25
I'll happily admit that I was initially interested in these shoes because my broken eyes thought the thing said "Yogurt Arts", and I wondered what that meant. (Hey, when you have this much popsicle weirdness going on in our shoe section, your mind starts playing tricks on you.) But on closer inspection, they're not dairy, but they are "airy" (because sandals), and more importantly, they're almost half-off.
Best Men's Boot Sale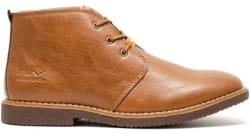 Men's Boots at Nordstrom Rack
Store:
Nordstrom Rack
Discount:
Up to 79% off
Shipping:
Pickup,
or free shipping w/ $89
With prices this low, can you afford to ignore-dstrom Rack? Certainly not if you're a man who enjoys his boots, because browsing this sale will leave you the opposite of bored-strom Rack. Whether you prefer boots made of real leather, or an animal-friendly alternative, this sale has something for you – one could say it's an omnivore-dstrom Rack. With discounts on lots of big name brands, these deals will fly faster than the Concrode-strom Rack. Sorry.