The Best Men's Clothing & Accessories Deals

From adidas to Uniqlo and Allen Edmonds to Wilsons Leather, this is your guide to the best men's clearance sales, designer clothes deals, and everything discounted in the world of men's clothing.
Best Men's Apparel Sale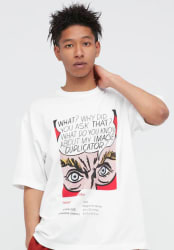 Uniqlo Men's Sale
Store:
Uniqlo
Discount:
Lots of 'em
Shipping:
$7.99 s&h,
or free shipping w/ $75
While Uniqlo's wares can't claim the casual nonchalance of a plain grey T-shirt that's somehow NHL merch, the goods that are on sale are modeled by some suitably disaffected youths, with their haircuts and their untucked shirts. We can but hope to attain a smidge of their insouciance, but alas, we have too many cares in life, not least the pursuit of the best deals on men's clothes. Luckily, even as Uniqlo cruelly taunts us with the blithe sheen of indifference we can never attain, it at least provides low prices on the attire we so covet.
Best Men's Jacket Deal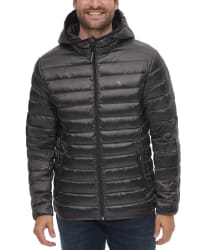 Calvin Klein Men's Packable Down Hooded Puffer Jacket
Store:
Macy's
Price:
$79.99
Shipping:
Free shipping
Lowest By:
$145
Expiration:
October 25
Much like an overheated hiker compressing this jacket into its handy down bag, Macy's are cutting its price down to size – it's just about two-thirds off its list price right now. Like the man Calvin himself, the jacket and price both become "klein", which is German for "attractively discounted". Probably.