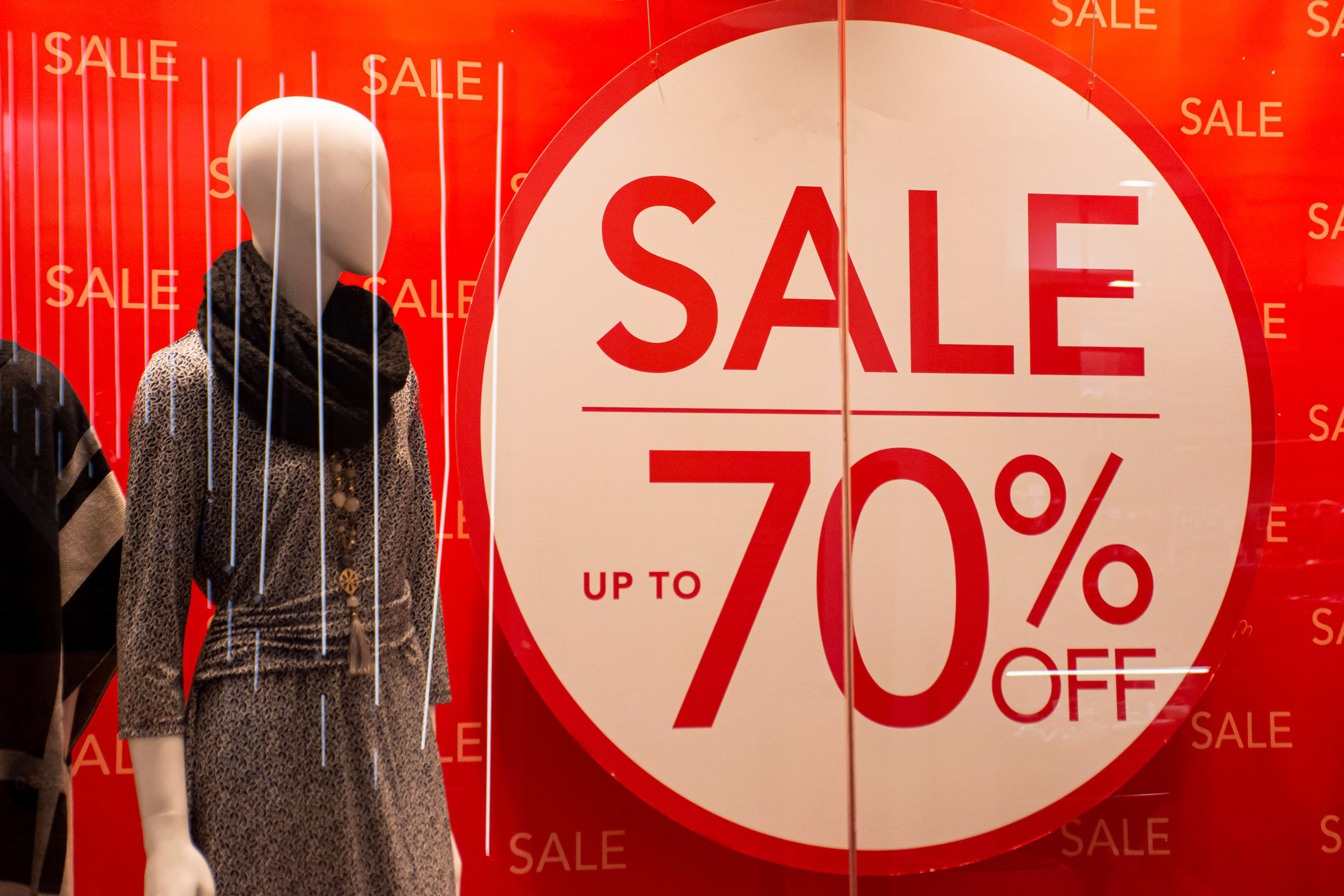 The holiday sale season doesn't end with Christmas! After Christmas sales are finally here, and if you've gotten your second wind for shopping, there are excellent discounts to be had. Check out our list of the top sales below.
The Best After Christmas Sales to Shop
Want to get the best deals after Christmas? Then read on for our complete guide to After Christmas sales, from when they start to the product categories to watch.
When Do After Christmas Sales Start?
We saw After Christmas sales start around December 21 in 2018. For the past two years, Neiman Marcus has led the pack with free overnight shipping — which meant you could get your After Christmas delivery before Christmas. That said, in 2019 you can expect the bulk of the After Christmas sales to fall between Christmas Day and New Year's Eve.
Expect the bulk of this year's After Christmas sales to fall between Christmas Day and New Year's Eve.
What to Buy During After Christmas Sales
Here are the categories to watch during the After Christmas sales in 2019.
Holiday Decor
Sales on holiday decor dominated our hottest After Christmas deals last year. While you won't be able to make use of your purchases right away, shopping ahead for next year is the secret to spending affordably and still having the best-bedecked building on the block.
Though we tend to see a store or two offer aggressive holiday-decor deals just before Christmas — like Home Depot's up-to-50% off sale last December 24 — these are really only good options for customers who suddenly realize their Christmas won't be complete without an inflatable Snoopy in the front yard. If you aren't planning on putting out your purchases immediately, wait a few more days.
SEE ALSO: The 8 Best Things to Buy in December (Including After Christmas Sales!)
Starting on December 26, we'll likely see sales cutting up to 80% off all holiday decor, and continue to see these until just after the New Year... although pickings will get slimmer as the week wears on. Last year we saw excellent sales from Amazon, Macy's, Lowe's, Hallmark, and many others. So count on being able to stock up on whatever you need, be it trees, tinsel, or trinkets.
Clothing
In 2018, about a third of the post-holiday deals we saw were for clothing and accessories. Clearance items saw particularly hot sales. For example, last year we saw the best extra discount on clearance ever from J.Crew Factory, when they took an extra 60% to 70% off clearance items. We also saw aggressive After Christmas clearance sales from Cabela's, Nordstrom Rack, Dick's Sporting Goods, 6pm, and many others.
In 2018, about a third of the After Christmas deals we saw were for clothing and accessories.
It's not all clearance items, however. Many stores target this period for their semi-annual sales, including Victoria's Secret, Tory Burch, Armani Exchange, and Michael Kors.
Finally, check DealNews for great deals on individual items. Among our most popular finds last year were seven Hanes men's boxer briefs for $9, Jos. A. Bank men's polo shirts for $7, and Converse Chuck Taylor All Stars for $20, each with free shipping.
Video Games
If you don't find the video game deals you want before Christmas, don't worry too much! Last year, more than half of the video game deals we saw during After Christmas sales were Staff Pick-worthy, meaning they were among our "best of the best" offers. They included titles like Titanfall 2 for Xbox One for only $4 and Super Smash Bros. Ultimate for Nintendo Switch for $46.
SEE ALSO: When Is the Victoria's Secret Semi-Annual Sale?
And it won't be only individual titles on sale, either. PC gamers can shop the Steam Winter Sale, which started on December 19 and should continue through the new year. Last year, it ran from December 20 to January 3. The PlayStation Store has also launched a holiday sale, and that goes through January 5, 2020.
Electronics
Last year, After Christmas sales were a great place to shop for electronics. Not only did we see tons of electronics deals, more than 40% of them got our Staff Pick designation, marking them as truly excellent.
We saw excellent deals on a wide variety of electronics, from a Sceptre 65" 4K UHD TV for $400 to an Insignia Wave 2 portable Bluetooth speaker for $10.
Watch for electronics deals from Amazon, Best Buy, Walmart, B&H Photo Video, and eBay.
Some of the very best deals were on refurbs, like a deal on a refurbished Samsung Galaxy S8+ 64GB smartphone for $255 with free shipping. About 10% of the electronics deals during After Christmas sales last year were for refurbished products.
Stores to watch for electronics deals this year include Amazon, Best Buy, Walmart, B&H Photo Video, and of course, eBay, particularly for refurbs.
Exercise Equipment
Unsurprisingly, we saw more exercise equipment deals in January than during any other month this past year. Stores know getting in shape is one of the most popular New Year's resolutions, and prepare tempting deals accordingly. While few deals are Staff Picks, it's still a heavy time for fitness deals: more than 10% of the fitness deals we posted in the past year fell in the 10 days following Christmas.
SEE ALSO: Here's the Holiday Return Policy at 48 Big-Name Stores
Last year, Dick's Sporting Goods cut up to 50% off exercise equipment and Amazon cut up to 40% off, while Walmart offered a number of excellent deals on individual items, including neoprene-coated dumbbells starting as low as $1 and an indoor bike for $210.
Readers, what's on your shopping list for After Christmas sales? Let us know in the comments below!
---