We've rounded up the best deals on tools, accessories, combo kits and more – from beginners to hobbyists to pro-am and beyond, look no further for your cheap tool needs.
Best DeWalt Tool Deal

DeWalt 20V Max Tools & Jobsite Accessories
Store:
Amazon
Discount:
9 of them!
Shipping:
Free shipping w/ Prime
Palm sanders, impact wrenches, reciprocating saws... if you've been looking to buy these or other tools, this is your chance. Just enjoy these Amazonian discounts and DeWalt is your oyster. Incidentally, "Palm Sanders" is also how you'd attempt to bribe the current Chair of the Senate Budget Committee. Down in the senate trying to make it pay? That's when you do Dewalt of Life.
Best Driver Kit Deal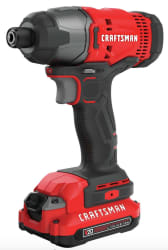 Craftsman V20 1/4" Cordless Compact Impact Driver Kit
Store:
Lowe's
Price:
$59
Shipping:
Free shipping
Lowest By:
$20
In its own way, finding discounts on power tools and other items is a craft, and in this way, perhaps I am the real Craftsman. In another, more tangible way, this impact driver kit is a Craftsman special, and it's at a respectable $20 low at Lowe's (if it's in the name, it's in the name). It includes a 20V max battery and charger, and features 2,800 RPMs/3,100 IPMs, quick release chuck, 1,460 in-lbs. torque, and an LED light.
Best Automated Tool Deal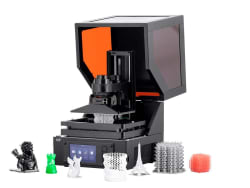 Monoprice MP Mini SLA LCD High Resolution Resin 3D Printer
Store:
Monoprice
Price:
$139.99
Shipping:
Free shipping
Lowest By:
$315
While, in a world without universal basic income as standard, we should all live in near-paralyzing fear of robots taking out jobs, sometimes it's fine to have a machine automate a job for you, and so you should feel no compunctions about buying this printer. The real problem would be if this printer could print printers, or print robots who build printers, or print itself a soul, if souls were real and not just useful metaphors. I have perhaps lost the thread here. So: it features auto leveling, an LCD display, UV photosensitive resin, and a magnetic build plate.
Best Hand Tool Deal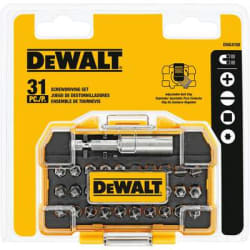 Ace Hardware Hand Tools
Store:
Ace Hardware
Price:
from $6.99
Shipping:
Pickup
Ace Rewards members get the best discounts here, which is fine, because it's free to sign up. That means you're just one (potentially throwaway) email address away from saving on around 30 items, including wrenches, screwdrivers, sockets, pliers, and more.