We've rounded up the best deals on tools, accessories, combo kits and more – from beginners to hobbyists to pro-am and beyond, look no further for your cheap tool needs.
Best Ladder Deal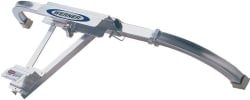 Werner AC78 Quickclick Stabilizer
Store:
Amazon
Price:
$47.99
Shipping:
Free shipping
Lowest By:
$12
The most important part of ladders is climbing them to reach high places. The second most important part of ladders is not falling off once you reach them. Helping you stay be-runged (is that the term?) is this stabilizer, which features a paint can hook, spring-loaded locking latch, quick release attach pins, and non-marring rubber end caps.
Best Bare Tool Under $30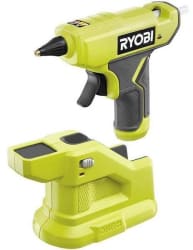 Ryobi 18V ONE+ Lithium-Ion Cordless Glue Gun (No Battery)
Store:
Home Depot
Price:
$19.97
Shipping:
Free shipping
Lowest By:
$5
The key with glue guns is to stick to a brand you trust – no, not like that... aw, you're makin' a mess. Look, this Ryobi tool is a hair under $20, and features on/off LED indicator, built-in drip tray, and three bundled glue sticks.
Best Tool Kit Deal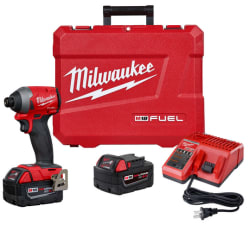 Milwaukee Tool Bundles at Ace Hardware
Store:
Ace Hardware
Discount:
Free tools w/ select purchases
Shipping:
Free delivery w/ $50
Sometimes a discount isn't strictly a discount – after all, what is a freebie if not savings persevering? Most of these 48 Milwaukee items come with a freebie (or even your choice from a selection of freebies), ranging from saws and impact drivers to radios and batteries.