Whether it's a smart assistant, a security hub, a smart lighting setup, or one of the many other home automations on offer, these are our picks for the best smart home deals available right now.
Best Smart Home Security Deal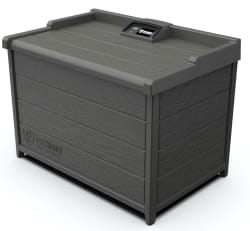 BenchSentry Smart Contactless Delivery Vault
Store:
Sam's Club
Price:
$299
for members
Shipping:
$11 ss&h
Lowest By:
$39
Package delivery can be a gamble at the best of times, but this should help keep the ones that do get properly delivered safe. It measures 35" x 23" x 25", and features a 3.5" backlit LCD touchscreen, dual app and unit-controlled keyless lock, remote lock and unlock from mobile phone, 3 modes, and a speaker with adjustable volume.

Note: This offer is for Sam's Club members only.
Best Speaker Deal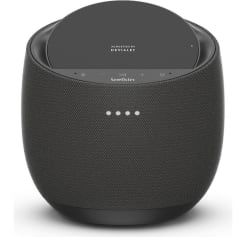 Belkin Soundform Elite Smart Speaker / Wireless Charger
Store:
Crutchfield
Price:
$199.99
Shipping:
Free shipping
Lowest By:
$100
While "Soundform Elite" sounds like the tribute supergroup that forms out of the ashes of Soundgarden and Audioslave, it is instead this: a smart speaker and wireless charger. This Google Assistant-enabled device recognizes up to 6 different voices / profiles, and features a 150-watt speaker, Chromecast, Bluetooth, WiFi, and a wireless charging pad compatible with most Apple, Samsung, and Google smartphones.