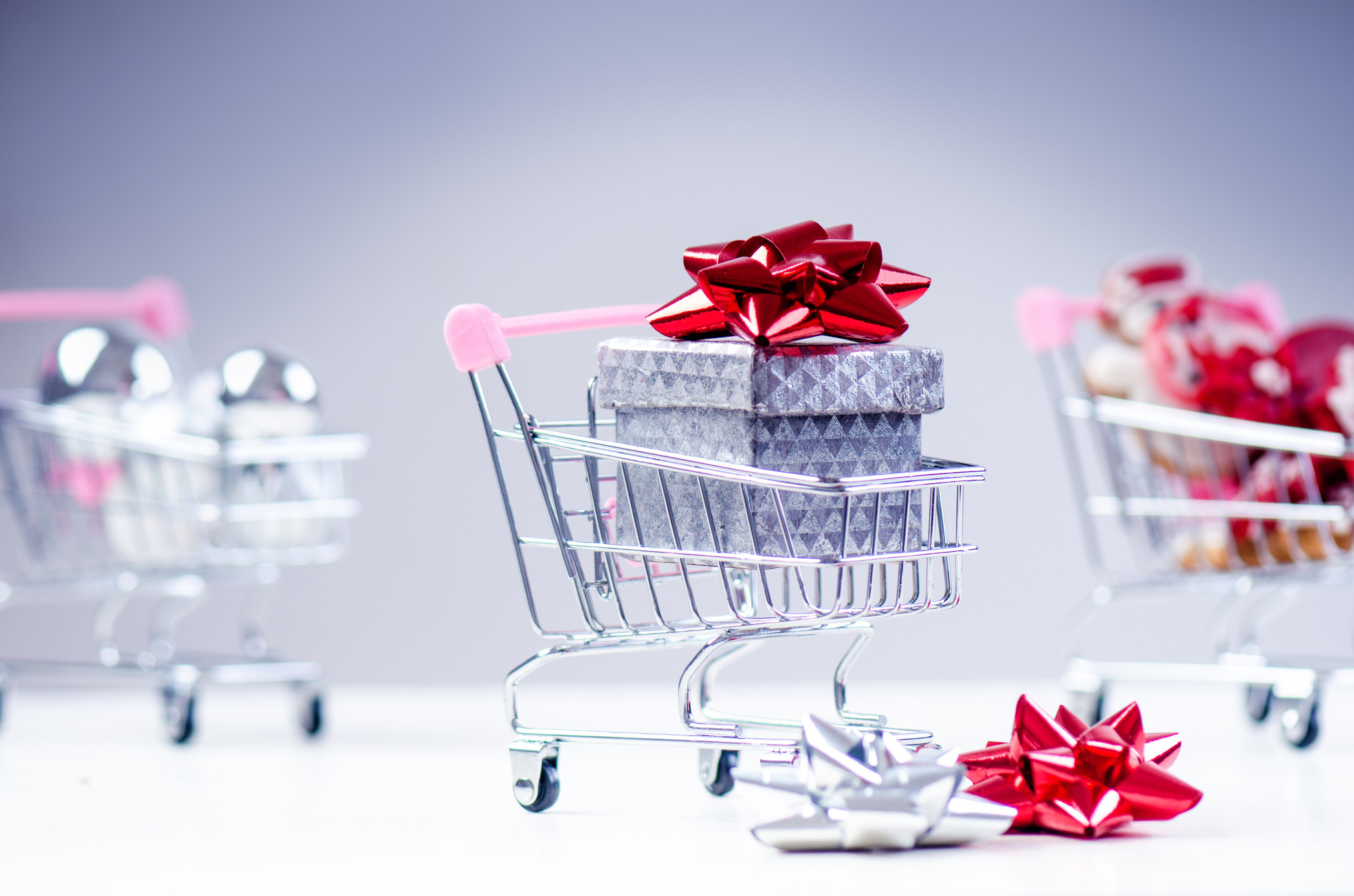 This holiday season, there's another day to add to your must-shop calendar: Green Monday. If you're like many people, you might be wondering what Green Monday is, when it falls, and if it offers any real deals.
We give you the Green Monday lowdown below, so you'll know what to expect from this shopping holiday.
What Is Green Monday?
Green Monday falls on the second Monday of December and is the brainchild of eBay. The marketplace giant created the term back in 2007, describing one of its biggest sales days. Green Monday has since caught on elsewhere in the retail world, and it now boasts sales from all types of stores.
Green Monday is the second Monday of December, which is December 9 in 2019.
But when is Green Monday, exactly? This year, the second Monday of the month is December 9 (that's today!). And what can you expect? For sure there will be deals, but probably not the epic ones found on Black Friday and Cyber Monday.
Whether you're waiting for last-minute bargains or just procrastinating on your holiday shopping, Green Monday is an opportunity to save. According to a spokesperson for eBay, the event continues to be a big online shopping day and has consistently ranked as one of eBay's top 5 sales days of the year; in 2017, it ranked as eBay's third-highest sales day during the holidays.
"The scope of Green Monday is usually not quite as large as Cyber Monday, but more and more retailers, especially big names like Amazon, eBay, Target, and Walmart, are cashing in on the hype of what's sometimes called Cyber Monday 2," says Gabrielle Pastorek, a writer for Shopping Finder.
Make the Most of Green Monday
You can use a few tricks to make sure you're really getting a bargain on Green Monday.
First, "ask about price matching," Pastorek says. "Lots of stores black out their price matching policy over Black Friday and Cyber Monday sales, but reinstate it in time for Green Monday."
SEE ALSO: The 7 Best Things to Buy in December (Including After Christmas Sales!)
Also look for free Christmas shipping promotions. Since retailers know you're in a rush to order online in time for the holidays, many offer enticing free, speedy shipping for Green Monday, she adds.
Don't forget to check Amazon, either. "This online retail giant has offered '12 Days of Deals' in the past for Green Monday, complete with free shipping offers," Pastorek says. Amazon has brought back the 12 Days of Deals event for 2019.
What Are the Green Monday Deals Like?
Last year, retailers like Hasbro, Levi's, Newegg, and GameStop identified their sales as Green Monday sales, but others didn't. Stores such as Macy's and Nordstrom simply had dayslong sales that encompassed Green Monday, notes Trae Bodge, smart shopping expert at Truetrae.com.
"In 2018, the discounts on offers varied widely, and seemed to be in the 20% to 40% off range on average, whereas Black Friday/Cyber Monday were deeper," Bodge says.
eBay, GameStop, Newegg, and Hasbro all had Green Monday deals last year.
Some retailers go above that 40% mark on Green Monday, however. Last year, we saw The Body Shop take 50% off during its Green Monday sale, with all orders receiving free shipping. And Eddie Bauer took 50% off sitewide, plus it boasted a free shipping offer.
What should you look for this year from the Green Monday originator itself? Expect promos on the most-wanted items of the season in tech, home, gaming, and clothing at eBay on Green Monday, according to an eBay spokesperson.
Should You Shop on Green Monday?
So should you shop or stay off your computer on Green Monday? It's at least worth checking out deals on December 9 for items on your shopping list. "Because we have six fewer shopping days this year between Thanksgiving and Christmas, Green Monday might be more of a thing this year!" Bodge says.
SEE ALSO: Christmas Shipping Deadlines for 2019: Get Gifts Under the Tree in Time!
Budgeting expert Andrea Woroch says while there are certainly deals to be had, don't expect to find killer sales on everything on your shopping list. "It's best to keep your eye out on sales daily because you never know when a retailer will release a price drop," she notes.
To keep tabs on products you're shopping for, consider setting up a DealNews deal alert. You can fill in the preferred product category, store, brand, keyword, and/or price range. Then you can get a heads up if a deal drops on Green Monday (or any other day!).
It's Not the Last Call for Christmas Shipping
Despite what you may have heard about Green Monday, this isn't the last day you can shop online and get your items in time for Christmas. Many retailers will be offering deals on expedited shipping through late December in order to capture more sales online.
Plus, "Free Shipping Day is Saturday, December 14," Woroch says. "Hundreds of retailers will offer free shipping with guaranteed delivery by Christmas Eve. So you still have time to shop if you don't find deals on the items you want to buy on Green Monday."
Readers, are you planning to do Green Monday shopping? Why or why not? Let us know in the comments below!
---