What to Expect From Valentine's Day Sales in 2022
Don't be afraid to embrace nontraditional gifts rather than the stereotypical flowers, chocolate, and stuffed bears holding hearts.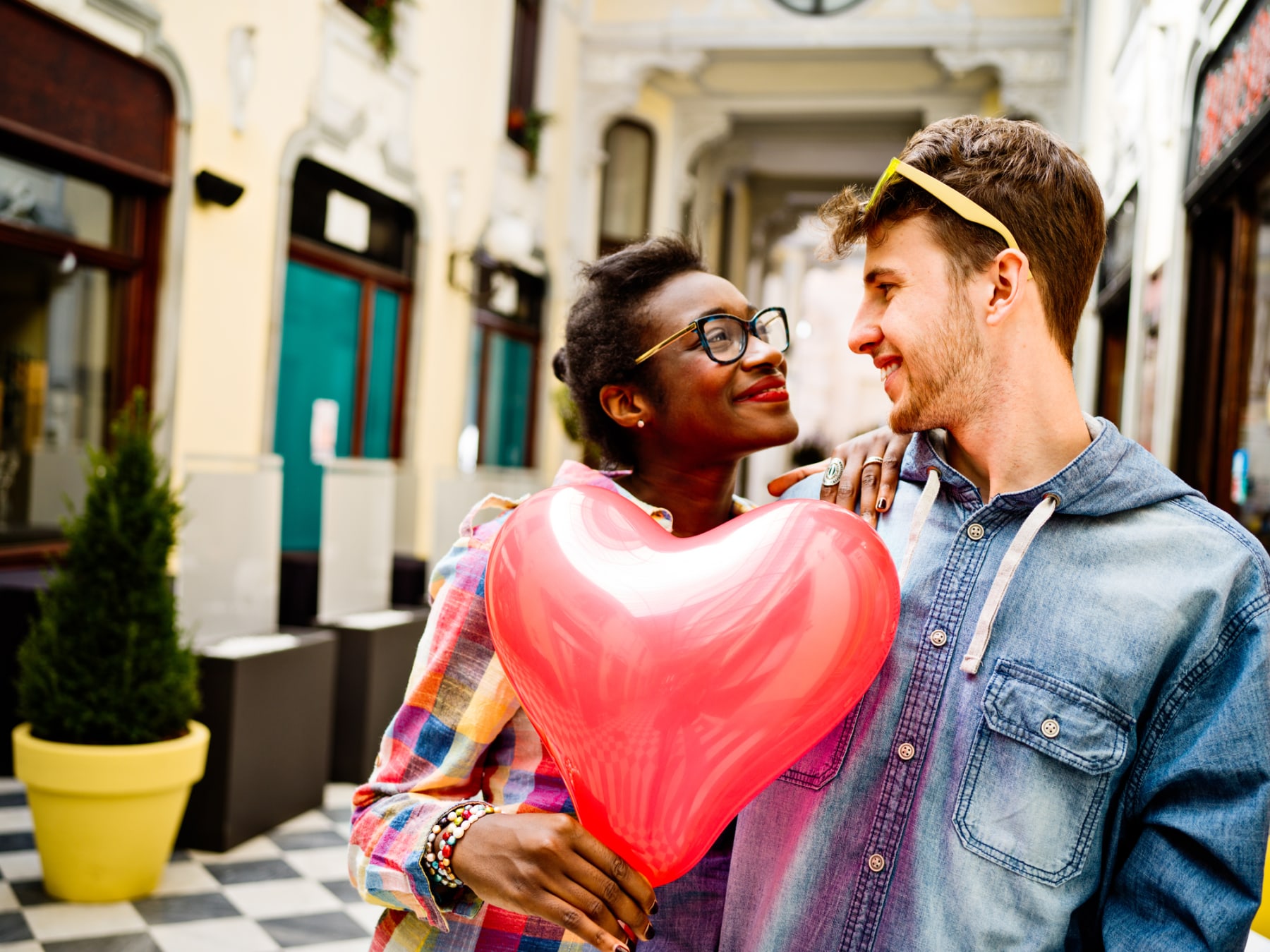 You might think shopping for Valentine's Day gifts just involves roaming the aisles of your local Target to find a box of chocolates and a bouquet of flowers. Granted, Target stores have excellent brands to shop that are perfect for Valentine's Day presents, but why confine yourself? Even if you're sticking to that traditional route this year, at least consider the best times to shop — especially since we've already seen many 2022 Valentine's Day deals pop up.
Check out our guide to Valentine's Day sales below, so you'll know what to expect from deals, when to find the best ones, and what to do if you wait until the last minute (spoiler alert: buy online and pick up in-store).
What Valentine's Day Deals Are Available Now?
When Do Valentine's Day Sales Start?
Last year we saw Valentine's Day sales pop up as early as January 19, but the first Valentine's-related deal we saw in 2022 started on January 5. And the first real Valentine's Day sale we found this year kicked off on January 6; a few more appeared around January 10 and 11. So if you're wondering about the best time to start Valentine's Day shopping, the short answer is that it can vary.
Valentine's Day sales have already started! The first one we saw this year kicked off on January 6.
Last year, additional holiday sales showed up as time went on, and that's been the case this year, as well. In fact, many offers will likely run through February 14 itself. But even though many deals will continue through Valentine's Day, shopping early brings better luck and more savings.
People who shop early not only have a better selection — no one wants wilting flowers — but also save on shipping. This is especially true when it comes to floral arrangements, as those prices tend to spike as soon as January 31 rolls over into February 1. And they'll likely only get more expensive as the holiday approaches.
The Best Deals to Expect on Valentine's Day Gifts
Whether you plan to give traditional or nontraditional gifts for Valentine's Day, here are the best deals you can expect.
Valentine's Day Jewelry
In 2021, we saw early jewelry sales beginning by January 22. On that day, Jeulia knocked up to 70% off artisan jewelry sitewide. It also offered an extra 15% to 20% off via coupon codes. And this year, we've already seen several Valentine's Day jewelry promotions. On January 10, for example, Zales kicked off its Valentine's Day specials by taking up to 50% off more than 2,000 items, with prices starting at only $23. Keep in mind these events may be outliers, though — most retailers may only take about 20% to 30% off jewelry during Valentine's sales if previous trends continue.
SEE ALSO: 5 Ways to Shop Target for Valentine's Day and Save
While some discounts can be great around the holiday itself — Szul had a flash sale last February 11 that offered prices as low as $14 — the selection is typically better if you shop sooner rather than later. Aside from stores like Zales and Szul, be sure to check out Target, Kohl's, Macy's, Kate Spade, Amazon, and eBay.
Valentine's Day Flowers
We saw floral deals begin to show up by January 20 last year, when 1-800-Flowers took up to 40% off Valentine's Day flowers and gifts. Then on February 4, ProFlowers cut 20% off $39. Five days after that, 1-800-Flowers was offering better savings; it knocked up to 41% off and provided free shipping to Celebrations Passport members. And the very next day, The Bouqs offered $20 off via a coupon code, dropping starting prices to only $19. As you can see, deals can change fast for Valentine's Day.
Opt for rose-free floral arrangements to save a little cash.
With flowers being in such high demand for this holiday, you'll likely find yourself paying far more in February compared to other times of year. Those who shop early enough can lock in low prices and schedule deliveries closer to the holiday. Pro tip: Avoid roses if you can. As expected, they're the premium flower for Valentine's Day, and prices reflect that. Opt for rose-free floral arrangements in order to save a little cash.
Even better, keep an eye out for Wayfair's sale on Valentine's Day florals and wreaths. Previously, we've seen the retailer take up to 70% off and include fake arrangements. Not only are these cheaper, but they'll last longer than a bouquet that will begin to wilt within days.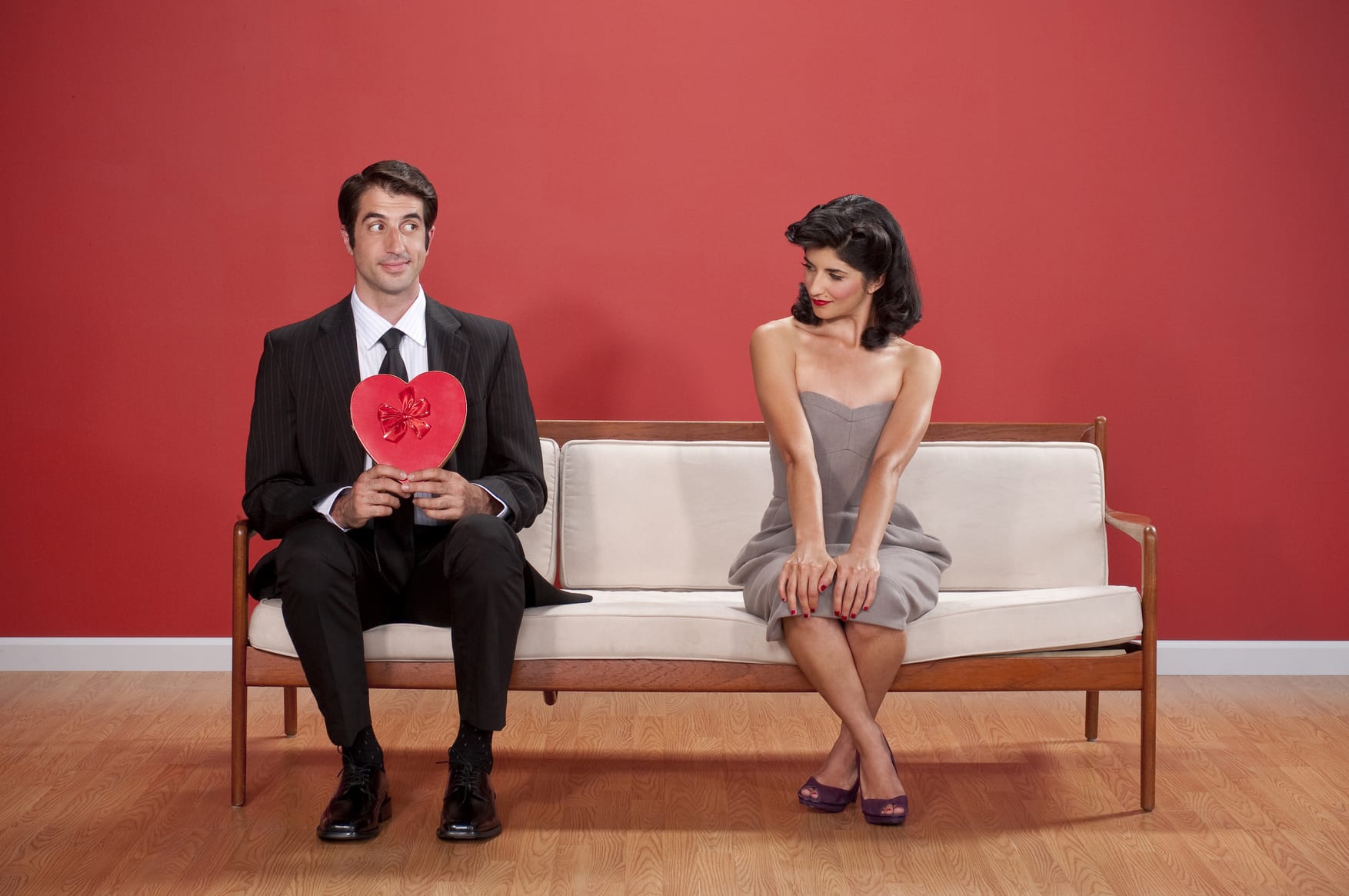 Valentine's Day Chocolate and Other Treats
Shopping sweet treats at the end of January or beginning of February brings the perfect mix of decent prices and varied selection. Look for items like festive treat multipacks from $25 at Cheryl's, but also keep an eye out for tasty deals at stores like Target, Amazon, and Godiva, as well as M&M's and Macy's.
Keep an eye out for Valentine's candy sales at stores like Target, Amazon, and Godiva.
Look for classic candies that all ages can appreciate, such as Hershey's Kisses and Reese's Cups from stores like Amazon. Last year, we saw a 400-piece bag of Kisses for $19 and a 5-pound bag of Hershey's, Reese's, and Kit Kat candy for $21. Amazon also knocked 20% off Valentine's candy from Lindt, Hershey's, Reese's, Ferrero Rocher, and more. If you need sweets that are a little more sophisticated, know that Lindt offered its own discount of up to 20% off Valentine's Day chocolates.
As for Godiva? Be aware that you'll have to hit their site at just the right time. Last year, they offered free shipping a few times leading up to Valentine's Day, but by February 11, shoppers could score up to 25% off and bag free shipping on $25. In 2020, on the other hand, the sweet retailer knocked 20% off gifts around February 4, and then the discount jumped to as much as 40% off with free shipping on $15 two days later; the next day it was back to a 20% savings and free shipping on orders of $60. Perfect timing means you'll save a ton on both gifts and shipping to your sweetheart, so be ready to start browsing ASAP.
In general, watch for retailers to offer deals like "3 for $8" or 20% off candy at stores like Target and Amazon.
Valentine's Day Dining
If you don't feel comfortable dining out yet, we have good news! No, you don't have to cook an entire fancy meal yourself (unless you want to). Rather, most restaurants are still offering takeout options, so you could easily pick up dinner from your favorite eatery, or even have it delivered in many cases!
SEE ALSO: The 9 Best Things to Buy in February (Including Presidents' Day Sales!)
Most often we see deals geared toward couples for Valentine's Day, as should be expected. Watch for offers like "buy one, get one half off" or even "buy one, get one free." One thing you shouldn't expect is a flat discount for Valentine's Day dinner — at best you'll have a set price with a menu of a few different options. Whatever you prefer, watch for these deals to pop up a few days before Valentine's Day and run through the holiday itself.
Personalized Valentine's Day Presents
If you prefer to gift something a little more personal, you can't get more personal than personalized gifts. (Sorry, was that too personal?) You can easily create custom photo books and prints at sites like Shutterfly and Snapfish. They tend to offer discounts in the lead-up to Valentine's Day, with some going as high as 55%.
Watch for couples' dinner deals to pop up a few days before Valentine's Day.
Aside from those two sites, you can also expect to find outright freebies on printed photos. Last year, Walgreens offered an 8x10" print for free as long as you picked it up at your local store; otherwise, shipping set you back $1.99.
Remember that you might not find Valentine's-themed discounts on these services, but their prices aren't massively inflated for the holiday.
Alternative Valentine's Day Gifts
If you want to think outside the box, consider shopping for new electronics in February. You won't find the best deals of the year during the month, but that doesn't mean they're not worth checking out.
SEE ALSO: Yikes! What to Do When Your Amazon Package Is Not Delivered
For instance, last year Amazon offered up to 70% off with its Valentine's Day deals, which included a variety of electronics. The retailer also discounted more than 200 unlocked phones and cut up to 21% off Tile trackers, if you wanted to get a gift for that special someone who's always losing their keys. Apple gear was discounted by up to 50% at eBay, meanwhile, and Monoprice boasted up to 40% off headphones. Target offered Beats Powerbeats Pro headphones for $200 and bundled the purchase with a $25 Target gift card.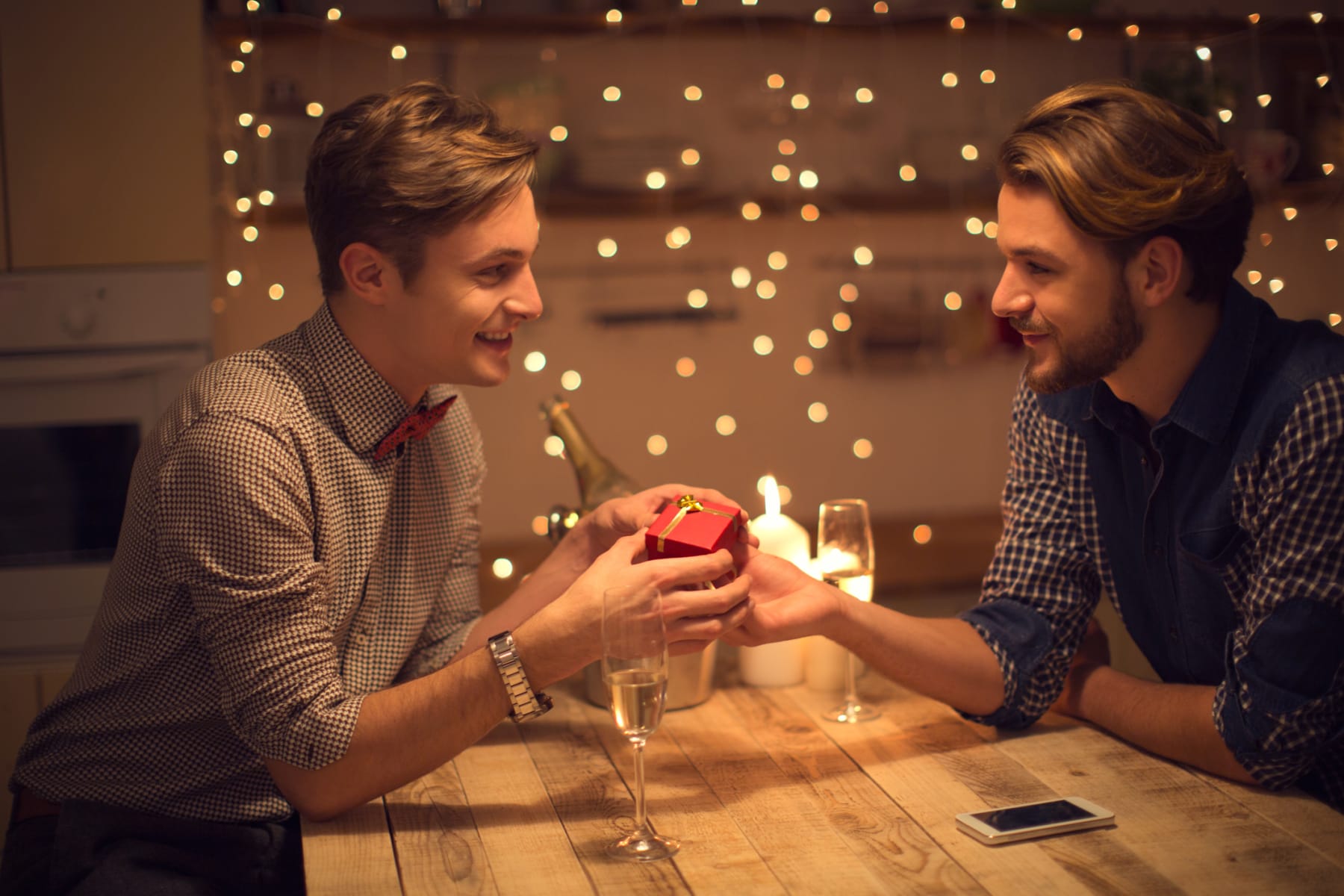 Pitfalls to Avoid During Valentine's Day Sales
A huge number of Valentine's sales require coupon codes. While some may be obviously advertised, you'll probably have to search around for others. To keep from overpaying, apply any relevant coupon codes before you hit "buy" when you're shopping online. Minimum orders are another common shopping trap. Historically, we've seen a number of retailers offering discounts on purchases of $100 or more; these thresholds could lead to you overspending all in the guise of "saving money" or earning "free" shipping.
Free shipping isn't a common Valentine's Day offer.
Shipping fees are another cost to consider. You can't depend on free shipping to be a common Valentine's Day offer. If you wait until the last minute and need expedited shipping, your costs will really add up. Be aware of your shipping options, and opt for local retailers or in-store pickup to save money when you can.
Flower retailers also tend to tack on extra fees for delivery in February, and sometimes there will be additional holiday delivery fees. These fees may not be obvious until you reach the checkout page, so pay attention to your total before you order. If fees put you over your budget, think about alternative gift options.
Ready to start your gift shopping? Check out all the best deals you can get right now!
---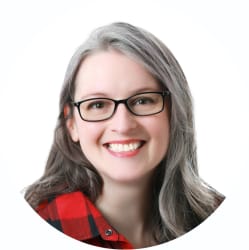 Senior Staff Writer/Consumer Analyst
Julie's work has been featured on CNBC, GoBankingRates, Kiplinger, Marketwatch, Money, The New York Times, Real Simple, US News, WaPo, WSJ, Yahoo!, and more. She's extolled the virtues of DealNews in interviews with Cheddar TV, GMA, various podcasts, and affiliates across the United States, plus one in Canada.
DealNews may be compensated by companies mentioned in this article. Please note that, although prices sometimes fluctuate or expire unexpectedly, all products and deals mentioned in this feature were available at the lowest total price we could find at the time of publication (unless otherwise specified).