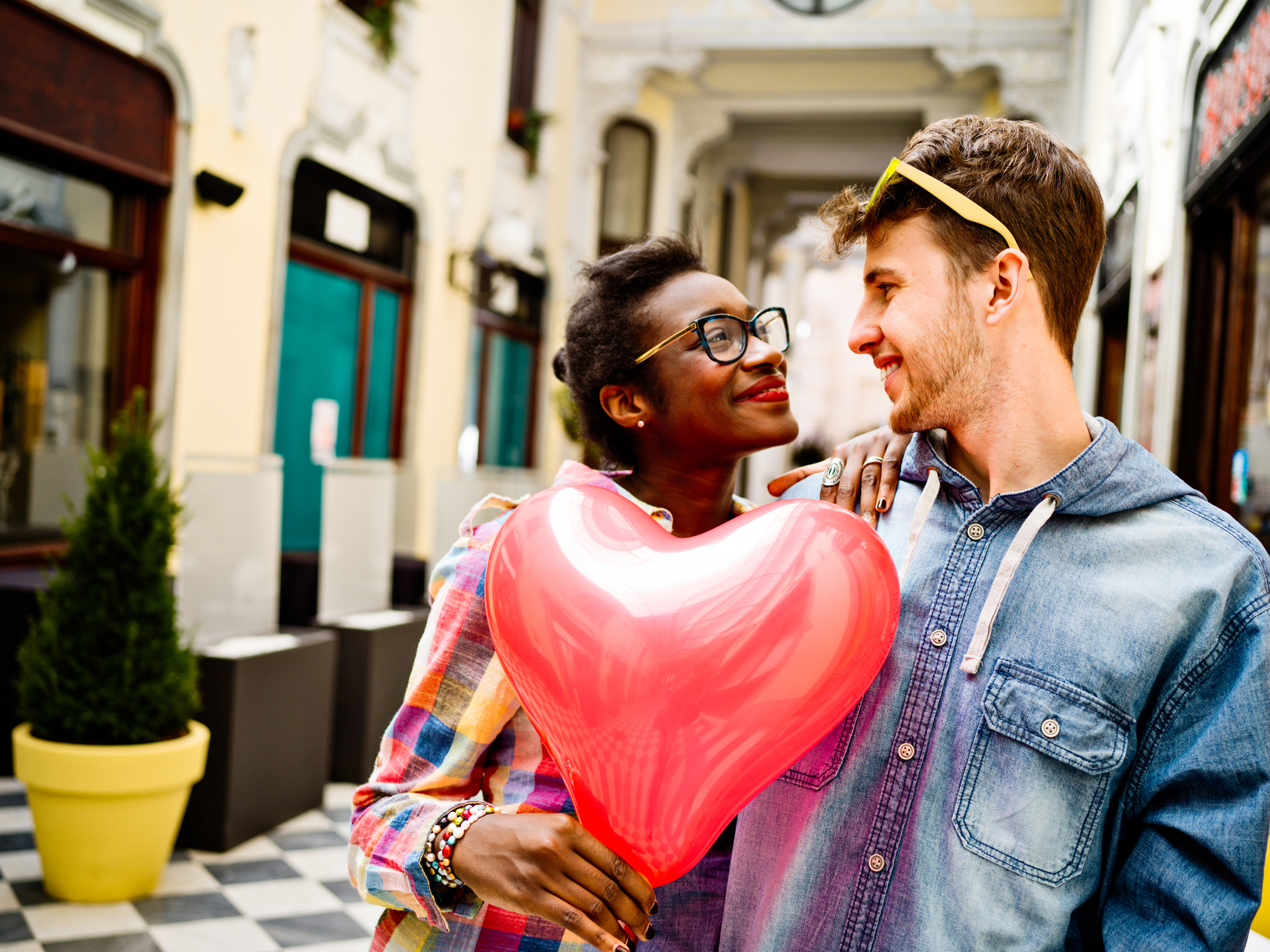 Valentine's Day sales are officially here, deal-seekers! Many of them will last up to — and even through — February 14. But the best selection and sales will go to the early shoppers, so don't wait to score that perfect gift!
If you're looking for the best Valentine's Day deals, here is everything you need to know to celebrate the holiday without overspending.
When to Do Your Valentine's Day Shopping
The earliest Valentine's Day sales were up by late January, and you can expect many Valentine's deals to continue right up to February 14. But even though some sales run to the last minute, you'll reap the most rewards by shopping early. You'll find a better selection of stock and be able to spend less on shipping.
Expect many Valentine's deals to continue right up to February 14.
However, if you want flowers, be aware that while they're a classic gift, their prices tend to spike when the calendar flips over to February, due to increased demand. Even though florists will advertise Valentine's Day deals, you'll probably still pay higher prices this month than you would have if you had bought earlier.
The Best Deals on Valentine's Day Gifts
Here are the deals you'll likely find on Valentine's Day gifts — both traditional and nontraditional.
Valentine's Day Jewelry
We tend to see most Valentine's Day jewelry sales start by early February, with prices cut by as much as 85%. However, expect most sales to offer around 20% to 25% off. Sales will go up to the last minute, but we usually see better deals toward the beginning of the month.
SEE ALSO: 6 Best Buys for February — Including Free Food!
These sales can be found almost anywhere that sells jewelry. Check out major department stores like Macy's and Kohl's, jewelry stores like Kay Jewelers and Zales, and retail behemoths like Amazon and Target.
If you're willing to look beyond sparkling gems, you'll also find sales on watches, handbags, and clothing in general. Look for a broader selection of sales at department stores like JCPenney and Kohl's, with deals averaging around 20% off.
Valentine's Day Flowers
There's no way around it: flowers are typically more expensive in February than they are at any other time of the year. Retailers often advertise discounts of 20% to 25% off, and some will be available up to February 14 — but those savings are likely to be applied to inflated holiday prices. The best deals usually happen at the end of January.
Major flower retailers like ProFlowers, 1-800-Flowers, FTD, and Teleflora are your best bets, but order soon! Though same-day delivery is available from most florists, you can typically schedule deliveries far in advance. If you order now, you can lock in today's prices for your Valentine's Day bouquet.
If you're going to buy flowers in February, consider avoiding roses.
If you're going to buy flowers this month, consider avoiding roses. These traditional blooms will be at their most expensive prices of the year leading up to Valentine's Day, which means you'll find better prices on rose-free floral arrangements. They're still likely to be higher than normal, but they probably won't be as expensive as roses.
Valentine's Day Chocolate and Other Treats
Sweets are another Valentine's staple, and they're often at their best prices at the end of January or the beginning of February. Expect discounts of 15% to 30% off on chocolates, wine, and gift baskets.
Consider getting sweets directly from chocolatiers like Lindt and Godiva, or gift baskets from retailers like Edible Arrangements, Harry & David, or Shari's Berries. If you're looking for boozy options, last year Wine.com offered a solid $30 off orders over $100. However, be aware that alcohol can't be shipped to every state, so if you want a good bottle of wine, you may have to shop locally.
Valentine's Day Dining
Want a night out — or just a night where you can skip the meal prep? You're in luck, because almost every eatery seems to offer a Valentine's Day deal. This can be a great last-minute Valentine's Day option, though crowds may mean you'll want a reservation. However, you have lots of choices, from a nice sit-down dinner for two to a casual stop for coffee.
SEE ALSO: What to Expect From Presidents' Day Sales in 2020
The most common deals are "buy one, get one" offers or special pricing on meals for two. You usually don't have a lot of choice here, so don't count on any flat percent discounts for Valentine's dining. And hopefully you like heart-shaped food, because you'll see it everywhere on the 14th: last year, Krispy Kreme sold Sweethearts-themed donuts, Auntie Annie's offered heart-shaped pretzels, and California Pizza Kitchen had heart-shaped pizzas. If you aren't interested in themed foods, you may have to shop around a bit.
These deals tend to start a few days before Valentine's Day and end a few days after the holiday.
Personalized Valentine's Day Presents
If you're not interested in generic gifts, print-on-demand companies can help you create custom photo books or provide high-quality prints of your favorite family photos. And retailers like Shutterfly and Snapfish may offer discounts of up to 55% off in the lead-up to Valentine's Day.
Personalized gifts usually require some advance planning, but Snapfish offers same-day pickup on select products at your local CVS, Walgreens, or Walmart. If you're just looking to print out digital photos, you can often do that at Walgreens, CVS, or FedEx Office locations — all you need to do is add a nice frame to have a great gift.
You may not find sales for last-minute photo printing, but because it's not a traditional Valentine's Day gift, it's not likely to have inflated holiday prices, either.
Alternative Valentine's Day Gifts
Not every Valentine's Day has to be filled with flowers and chocolate. While it isn't the very best time to buy, February does have some decent tech sales. Last year, Amazon sold Amazon-brand smart speakers and tablets at up to 30% off, Best Buy cut $70 off the Apple HomePod, and Target offered $50 off the Apple Watch Series 3. If you're shopping for a tech-savvy person, look for sales at just about any big box retailer.
If you think outside the box, you can score deals on tech, furniture, and home decor gifts for Valentine's Day.
Just before Valentine's Day, you'll also see Presidents' Day sales kicking off. (In fact, some already have!) They'll offer solid deals on bedding, furniture, and other home decor. Sure, they aren't your average Valentine's gifts, but they can still make thoughtful presents.
Last-Minute Valentine's Day Deals
If you wait until the last minute to shop, you should still have plenty of options. Sales on jewelry typically continue right up to Valentine's Day, but you'll likely find better deals on nontraditional gifts if you shop later. Clothing, tech products, and home goods will see sales leading up to Valentine's Day and are likely to be better bargains than typical holiday gifts.
One thing you're guaranteed to find good deals on right on the 14th is food. Many eateries will have Valentine's Day offers available on the big day, and to snag those, little (or even no) advanced planning is required.
Valentine's Day Pitfalls to Avoid
A huge number of Valentine's sales require coupon codes, and while some may be obviously advertised, you'll probably have to search around for others. To keep from overpaying, apply any relevant coupon codes before you hit "buy" when you're shopping online. Minimum orders are another common shopping trap: last year, we saw a number of retailers offering discounts on purchases of $100, which could lead to overspending.
SEE ALSO: What Is Galentine's Day?
Shipping fees are another cost to consider. Free shipping isn't a common Valentine's Day offer, and if you wait until the last minute and need expedited shipping, your costs will really add up. Be aware of your shipping options, and opt for local retailers or in-store pickup to save when you can.
Flower retailers also tend to tack on extra fees for delivery, and sometimes there will be additional holiday delivery fees. These fees may not be obvious until you reach the checkout page, so pay attention to your total before you order — and if it puts you over budget, think about alternate gift options.
Readers, when do you start your Valentine's Day shopping, and what gifts are you looking for this year? Let us know in the comments below!
---