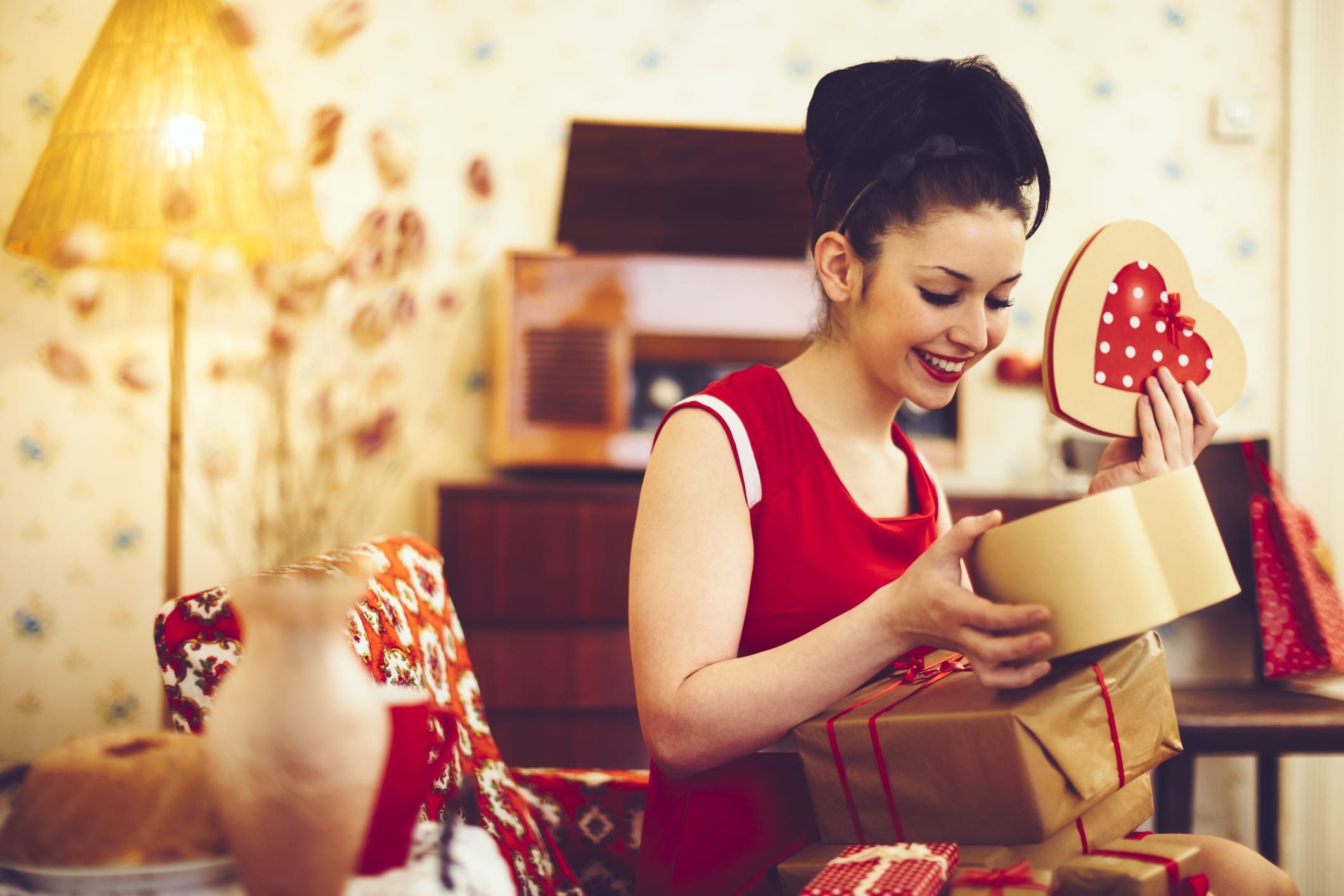 Whether you're looking for Valentine's Day gifts for him or her, you're probably not going to leave the price tags on. Our guide to 2019 Valentine's Day gifts will help you save money with the perfect deal for your perfect someone.
A word of caution: Don't leave your shopping until the last minute. Many of our best Valentine's Day deals showed up in the first week of February, and several offers expired days before the holiday. A little early planning can mean you save serious cash. On to the deals!
How to Find Valentine's Day Gift Deals
Traditional Valentine's Day gift ideas like flowers and jewelry are available at more reasonable prices if you buy early. That said, more stores are starting to cater to last-minute Valentine's Day gift-buyers with late sales and fast shipping. (We still recommend shopping early; it's hard to get that perfect gift when you're in a rush and picking over scraps.)
Valentine's Day Flowers
We saw a field of Valentine's Day flower deals last year. However, the most popular one came from Whole Foods — Amazon Prime members could score 24 Whole Trade roses for $20.
If two dozen roses aren't enough to show your love, check out Costco. Last year around Valentine's Day, the warehouse store offered its members 50 roses for $50, with free shipping.
Last year, Prime members could get 24 roses for $20 at Whole Foods, while Costco offered 50 roses for $50.
Alternatively, Groupon offered a $30 credit for $12 at Valentine's Day flower delivery specialists like FTD, ProFlowers, and Teleflora. Expect to see similar deals this year through the first two weeks of February.
You can shop early for flowers online, too. Last year, 1-800-Flowers took up to 40% off Valentine's Day flowers and gifts for orders placed between January 24 and February 2; holiday delivery started at $14.99.
Valentine's Day Jewelry
Jewelry makes a great Valentine's Day gift for men or women, with stores like Macy's, Kohl's, and Swarovski all cutting up to 75% off. We saw many of the best jewelry deals in the weeks closest to Valentine's Day. If you don't see a great deal early, don't give up hope!
Amazon took up to 50% off jewelry for her a few days before Valentine's Day last year, and cut up to 60% off designer watches for him the week before. Both deals only ran for 24 hours. Meanwhile, Ashford took an extra 20% off clearance watches in late January.
SEE ALSO: The Ultimate Buying Guide
Some sites also court last-minute Valentine's Day shoppers looking to pop the question. eBay cut up to 70% off select engagement rings with a sale that launched just a few days before the holiday.
Valentine's Day Chocolates
All the Valentine's Day chocolate deals we saw last year fell in the last few days of January or the first week of February. Look for sales at retailers like Amazon, Lindt, and Godiva.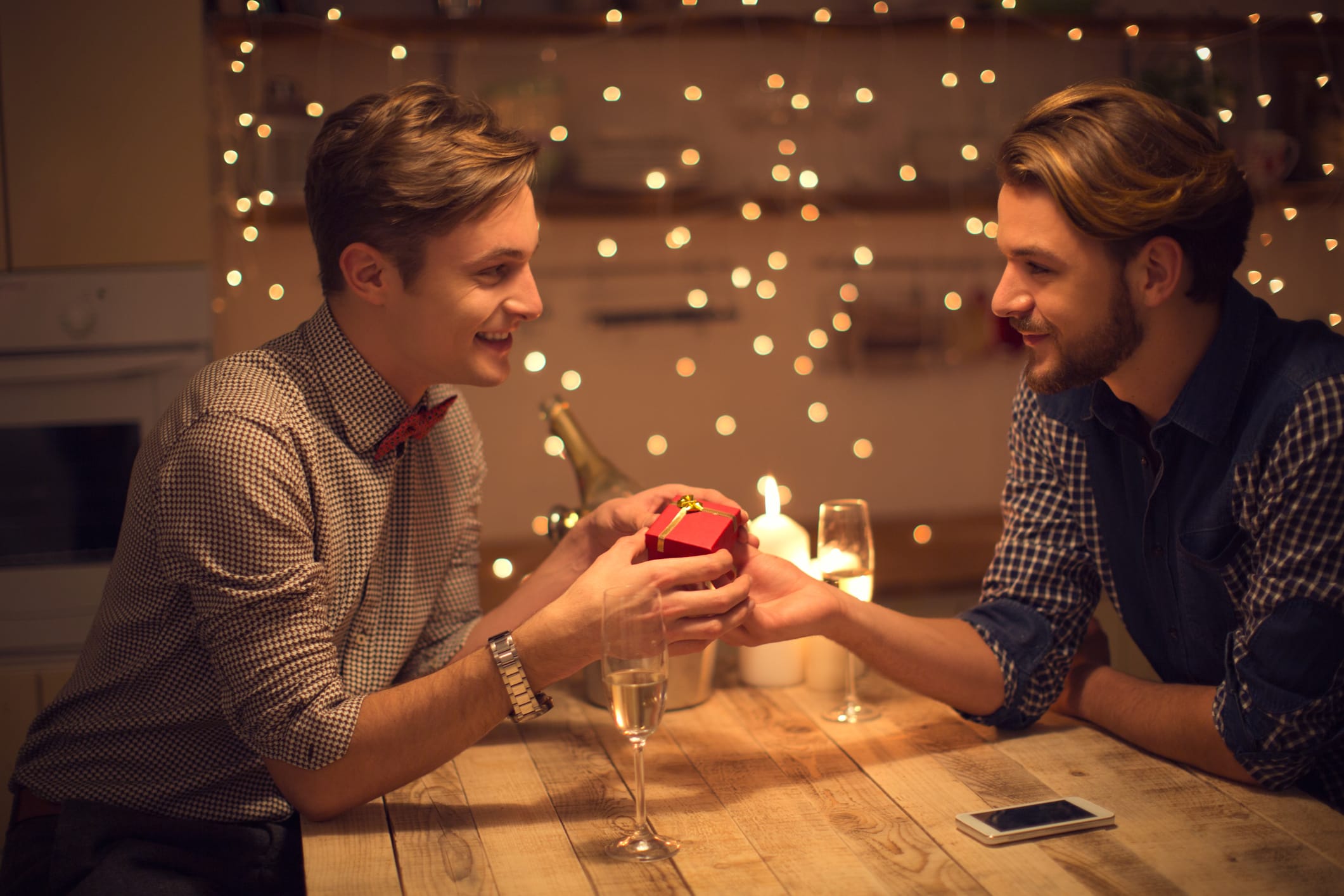 Shopping Tips for Unique Valentine's Day Gifts
Valentine's Day Getaways
If you're looking for extravagant, romantic Valentine's Day gift ideas, remember that travel sales tend to start very early. Some of the best 2018 Valentine's Day discounts on cruises and plane tickets showed up in the first weeks of January — so some of this year's best Valentine's Day travel sales may already be over. Don't despair, though!
If you're flexible, you could snag 1-way tickets on a major airline for less than $50.
If you're quick, you can still score great deals. We saw cruises as low as $179 a person — although that deal was active for less than half a day. Our most popular Valentine's Day travel deal last year was a 7-night cruise from $399 per person.
A large variety of airlines will offer timely sales, especially if your departure dates and destinations are flexible. Travel sites Dealbase and ShermansTravel frequently featured 1-way fares on major airlines for less than $50 in February last year.
Also noteworthy was Expedia's Vacation Sale; the site offered a free flight when you booked a vacation package in select cities, including Orlando and New York City.
Valentine's Day Movies
If a vacation is out of your budget, you can always plan a fun Valentine's Day date. There were a few different movie deals around Valentine's Day last year, and you can expect more for 2019.
Last year, we saw AMC Stubs Premiere take $5 off a 1-year membership. We also saw free tickets to select movies, as well as discounts on AMC gift cards, Atom Tickets, and Fandango purchases.
Anything Can Be a Valentine's Day Gift
If you want to get away from flowers and chocolate, Groupon may once again offer an extra 25% off Local Deals for Valentine's Day. And DealNews posts hundreds of deals every day; you may find the perfect Valentine's Day gift among our video game or kitchen appliance deals.
SEE ALSO: Great Valentine's Day Gifts for Every Kind of Man
And if you want an unexpected gift that symbolizes a love able to survive anything, the Bronx Zoo is reprising its "Roaches are Forever" deal. You have the option to name a roach and pick up roach-themed gifts for your Valentine.
Last-Minute Valentine's Day Deals
If you've waited to read this article until right before Valentine's Day, don't despair! We published over 300 deals on Valentine's Day alone in 2018.
For example, J.Crew Factory took 50% off sitewide last Valentine's Day. And Patagonia cut up to 50% off select items. You could even get roundtrip tickets to Hawaii for under $360! While we don't advise waiting until the last minute, last-minute shoppers still have options.
Readers, what Valentine's Day deals have won your heart? Share them in the comments below!
---