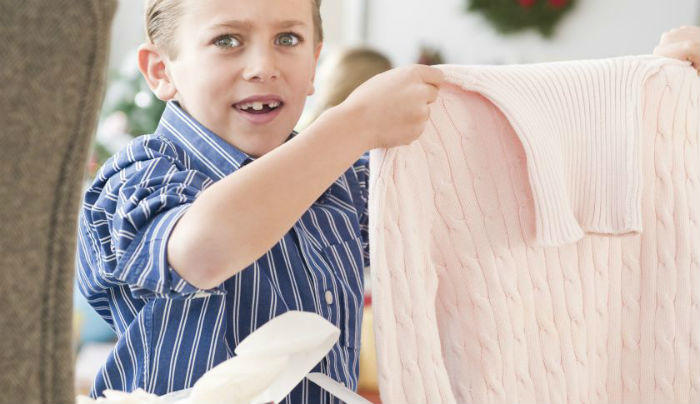 So your local store didn't have the exact item you were hoping to buy, and you headed online to get the right size, style, or color. But when it showed up at your door, it wasn't what you wanted at all.
Fortunately, store return policies are typically the same online as they are in-store, which means you have at least a few weeks to return your item. But unfortunately, returns by mail can be a hassle, with the need to repackage your purchase, bring it to a shipping service, and often pay for the return cost out of pocket.
To make online returns easier, some retailers allow you to take your purchase to a local store to return or exchange. We'll tell you about all the retailers that let you buy online and return in-store, and offer tips about how these returns work.
Things to Remember About In-Store Returns
For retailers that allow in-store returns or exchanges — and not all do — the process is almost the same as returning something you've bought in-store originally. Here are the basics to keep in mind before you try to return something:
All items must be returned in original condition, often in original packaging and with original tags intact. Anything that appears used will likely be refused.


Some retailers only allow certain items to be returned in-store, while other items must be returned by mail. Take a close look at the company's return policy to check.


Shipping costs are typically nonrefundable.


You need the invoice that was included in your package. If you don't have it, you can typically find it through your store account online. If you can't find your invoice, you'll likely only be issued store credit.


Most stores only accept returns within 30 to 60 days. Some are more or less lenient than others.


Some stores will have a restocking fee for returns. It's more common for electronics than other types of goods.


Clearance items are often nonrefundable.


You typically can't return an item purchased in one country to a retail location in another country.


Orders paid by PayPal have different return policies with some retailers. They might require items to be returned by mail or only offer store credit.
Retailers That Accept Online Returns In-Store
To find out whether a retailer allows in-store returns of items purchased online, you'll want to check the company's return policy — or, if that isn't clear, contact its customer service department. But to make it easier to find out which retailers accept such returns, we've put together a list of major retailers that are happy to take online returns in their stores. Just click on any retailer in the list below to take a look at its return policy in detail.
Bath & Body Works: Only offers cash or gift card for online returns. If you want credit applied to the original form of payment, you'll need to return the item by mail.
CVS: Some things, like special-order items and certain home health care products, cannot be returned. You may need to contact Customer Care before making an in-store return.
Forever 21: Exchanges are allowed in-store, but refunds can only be done by mail.
Lululemon Athletica: You can't do in-store returns at factory outlet stores.
Stage/Bealls/Goody's/Palais Royal/Peebles: Jewelry priced over $100 and all electronics must be returned by mail.
This list doesn't include every retailer that accepts online returns in-store, only some of the largest, most common retailers. If you're hoping to return an online purchase to a retailer that isn't on this list, check the company's return policy to see if it's possible.
Readers, how have your experiences been returning online purchases in-store? Are there any major retailers we missed that allow these returns? Let us know in the comments below!
---