Father's Day Sales for 2023 Are Live! Here's What to Expect
Sales are happening now and should be relatively short-lived, so don't wait too long to shop!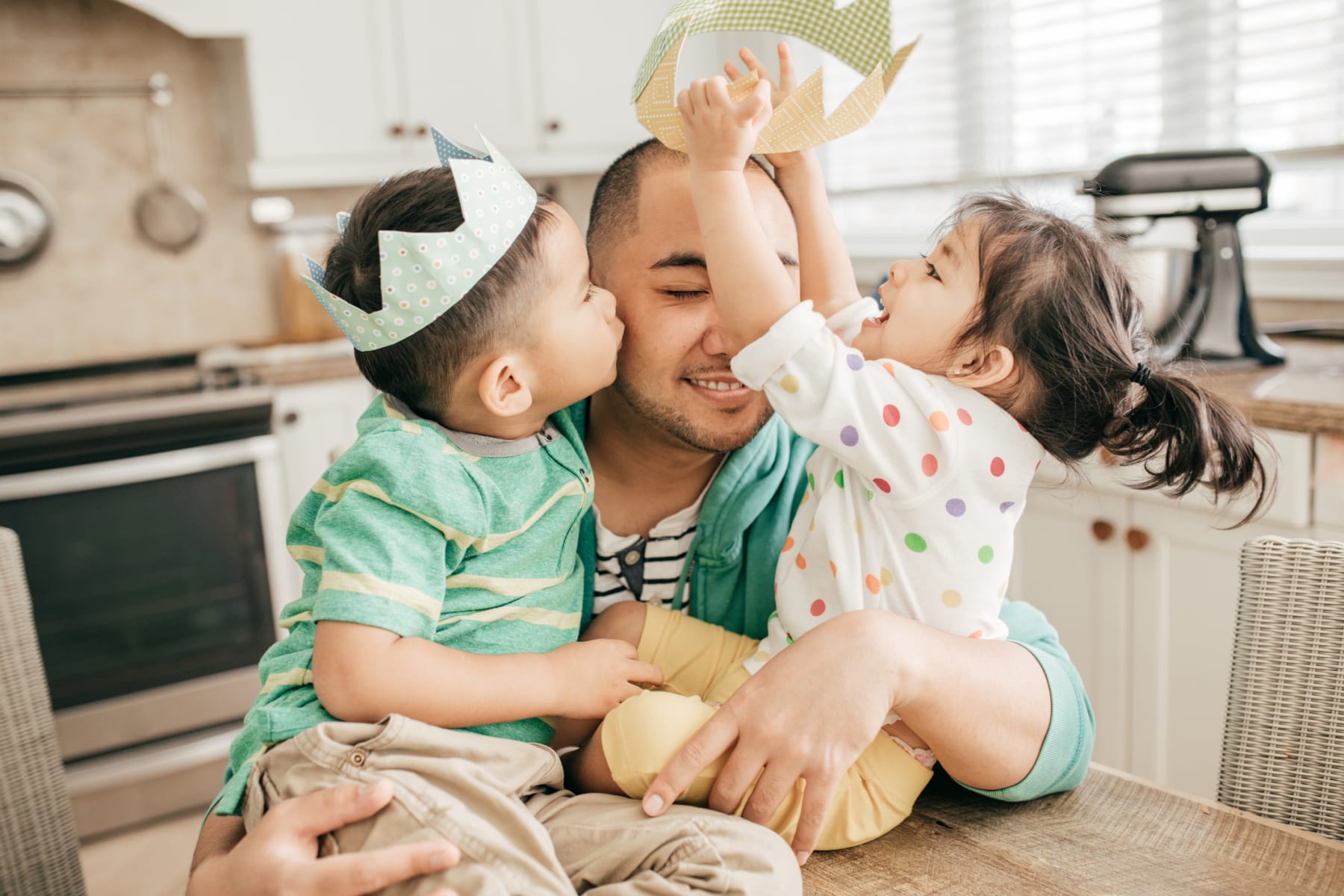 NOTE: The information below was assembled before and during the 2023 Father's Day sales. The holiday has passed, but you can still save! Check out retailers that offered Father's Day sales this year, like Amazon, Lowe's, and eBay. You can also check out deals on popular Father's Day gifts, from men's clothing to electronics.
You're running out of time to shop for Father's Day, which falls on Sunday, June 18, in 2023. If you want to make Dad feel special, now's the time to pick up the best Father's Day deals of the season, from power tools to big-screen TVs.
The most notable thing about Father's Day sales is the wide variety of deals available. Just about every retailer you can think of offers some kind of Father's Day sale. Home Depot Father's Day sales can be particularly good, with up to 60% off some of Dad's favorite things, including tools and grills. If you're looking for more than power tools, you can find it with discounts on Father's Day tech gifts at Best Buy and eBay. The options are endless.
So let's talk about when and where to find the best deals for dads this Father's Day.
Top Father's Day Sales to Shop in 2023
Ready to shop Father's Day sales? Here are some of the best ones we've seen so far.
Best Buy: If your dad loves a good piece of tech, this sale at Best Buy provides plenty of options. The retailer has a ton of different Father's Day gifts, from typical electronics like streaming media players and gaming consoles to items you might not have considered, such as percussion massagers, shiatsu massage pillows, and wet/dry shavers. Savings will vary, but we saw several deals for anywhere from $10 off to $70 off, depending on the item.
eBay: It's no surprise that the online retailer will be celebrating Father's Day with its own savings. Shop refurbished gifts at up to 70% off, as well as discounts like up to 58% off Callaway golf clubs, among other sports gear. If you're looking for luxury gifts, check out the selection of luxe watches, designer bags, and wallets for up to 30% off.
Home Depot: A quintessential retailer for Father's Day shopping, Home Depot is offering up to 60% off during their Father's Day event to help you save on the latest and greatest gifts. Look for deals on tools, outdoor power equipment, smart home, paint, storage, and even grills. Interested in shopping hand tools specifically? Home Depot is taking up to $70 off select hand tools for Father's Day, as well, with categories including measuring tools, pliers, and wrenches, among others.
Joe's New Balance Outlet: If you're looking to give the gift of comfort this Father's Day, this store is a good place to start. Pick up shoes and apparel in a variety of styles for up to 65% off the original prices.
Kohl's: The store is offering up to 60% off a variety of Father's Day gifts, including apparel, outdoor items, and tech, among others. Even better, they make it easy to shop by factors like price, with categories like $15 and under, $25 and under, and $50 and under, as well as Top Gifts in general.
Lowe's: Another go-to for those looking for Father's Day gifts, Lowe's is offering discounts on the typical items like tools and lawncare equipment, but also tech products. Savings vary, but we saw items for $50 off, $150 off, and even "free gift with purchase" promotions.
Macy's: Shop great savings on designer suits, blazers, and pants, as well as select swimwear items, as part of the department store's pre-Father's Day promotions.
Saks Off 5th: Shop designer gifts for Dad at great prices with this sale. Like on other sites, you can narrow your focus to categories like gifts under $25, gifts under $50, and gifts under $100, as well as "luxe gifts." Not sure what to get your dapper dad? Gift cards are also available and make a great option when you're drawing a blank or in need of a last-minute present.
NOTE: The information below was compiled before the Father's Day sales went into full swing. Please refer to the info above before making any shopping plans.
When Do Father's Day Sales Start?
While you can expect a few Father's Day sales to be live at the beginning of June, the majority tend to appear closer to the big day. Look for a flood of holiday sales in the week leading up to Father's Day. For Father's Day 2023, expect most deals to start showing up around June 7, with new sales launching all the way up to June 16, just on the cusp of Father's Day weekend.
Though you can start looking for great gift deals now, a lot of sales show up just before Father's Day weekend, so last-minute bargain hunters have plenty to look forward to. Just be careful if you're saving your shopping for later, because you could get caught without a gift while you wait for items to ship. Pay close attention to shipping times, and opt for in-store pickup if possible to be sure you have your gift in hand.
How Long Do Father's Day Sales Last?
The window for Father's Day sales is relatively short, typically only a couple of weeks. Father's Day events end relatively quickly, so you probably won't find a lot of savings after the fact. Look for most deals to be over by June 19, with the occasional sale lingering till the end of the month.
SEE ALSO: The 10 Best Things to Buy in June (And 7 Things to Hold Off On)
If you see a great Father's Day offer, be ready to jump on it! However, don't be worried if you wait until the last minute, because sales don't typically start very early.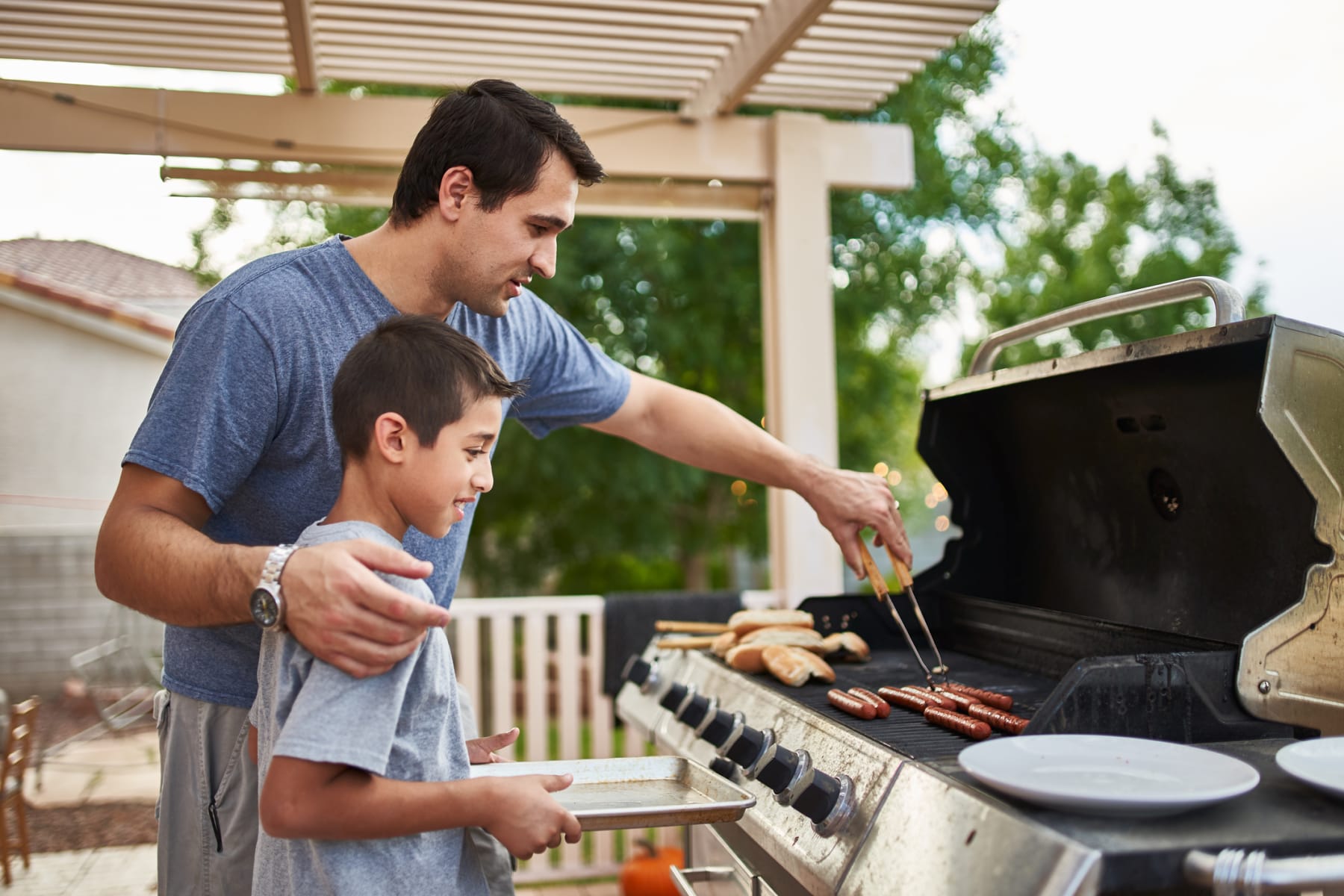 What Father's Day Sales Can You Expect in 2023?
Plenty of savings on Father's Day gifts are available, with deals starting at around 15% off and going as high as 70% off. In some cases, discounts aren't quite as obvious as getting a flat percentage off, but many retailers sort discounted gifts by price category, with gifts under $25, gifts under $50, and so forth. With retailers offering sales like these, pay attention to the exact item price, which may not have much of a discount.
Father's Day sales include a wide variety of items, including clothing, tools, and outdoor gear.
If you're looking to buy Father's Day gifts on a budget, you should easily be able to find items ranging from 15% to 30% off — with steeper discounts often reserved for higher-cost items.
Father's Day Hardware and Home Improvement Sales
The tools and home improvement category is a Father's Day staple, and you'll find great deals at practically every home improvement store. Last year we saw Home Depot slash up to 40% off tools and grills, with free assembly for some products. You can expect other stores to offer similar discounts, including the following:
SEE ALSO: When Do Grills Go On Sale?
And hardware stores aren't just for hardware. For the tech-savvy dad, Home Depot and Lowe's will likely have serious smart home sales for Father's Day. Smart thermostats and video doorbells are popular deals — and sometimes hardware stores offer the best savings on these items. If you're shopping for smart home products, though, also check Best Buy and Amazon, which will likely offer sales in this category, too.
Father's Day Clothing Sales
Everything from casualwear to fashion favorites goes on sale for Father's Day. Look for big sales from Nike (up to 40% off) and Reebok (up to 50% off sale items, and up to 35% off full price items), as well as other athletics brands. Most department stores also offer sales on clothes and accessories. Last year, we saw a modest 15% off select items at Kohl's, but big price cuts of up to 70% off at Macy's.
If you're looking beyond department store brands, you can shop for menswear deals at Hugo Boss (expect up to 40% off), Michael Kors (25% off), and Perry Ellis (up to 50% off). Or you could score leather accessories and watches at Fossil for 30% off.
Just be sure you have Dad's size right before buying any clothes. And if you aren't sure, you might want to consider a gift card instead.
Father's Day Sports and Outdoors Sales
Whatever type of sports your father enjoys, you'll find deals on sporting goods for Father's Day. Discounts in this category can be mixed, but look for deals to start at around 10% off, with discounts as high as 50% for items already on sale. Check Academy Sports & Outdoors, Cabela's, Dick's Sporting Goods, and Sportsman's Warehouse for sporting gear and outdoors supplies of every sort.
Does your dad prefer to cheer on the home team rather than get out on the field? Last year, Fanatics offered 20% off jerseys and other apparel, perfect for the sports fan.
Father's Day Tech Sales
You can always find some great Father's Day tech sales, and maybe even a chance to pick up something for yourself, too. Look for smartwatches, headphones, smartphones, and TVs with decent discounts. Last year, we saw the following offers during Father's Day sales:
Expect sales like Target's to apply to last year's models. And if you're in the market for a smartwatch, know that last year, Best Buy was offering up to $100 off many models from Fitbit, Garmin, and Samsung. But Amazon typically has better deals on Apple Watch models. Last year the retailer offered the Apple Watch 7 (at the time, the latest model) for about 20% off.
In general, expect to see tech sales from any retailer at any price range. Be sure to check Adorama, B&H Photo Video, and Walmart, as well as manufacturers like Dell, HP, and Samsung, who sometimes offer perks you won't find elsewhere. For example, Samsung often offers discounted headphones with the purchase of a new smartphone, a bundle deal you're unlikely to find at big box retailers.
Don't Forget to Browse!
These aren't the only stores or product categories that will offer sales on Father's Day. From big box retailers to small indie brands, there'll likely be a number of deals for the big day, so shop around for exactly what you're looking for. Last year we saw Overstock.com and Wayfair both offering up to 70% off, while eBay offered a more modest 15% off certain categories. And Amazon, Target, and Walmart had deals that were all over the map. Keep browsing and you're sure to find the perfect gift.
If you can't make up your mind, know that last year, Amazon was selling gift cards for up to 20% off. This is an easy — and when they're on sale, economical — gift that will let Dad buy exactly what he wants this Father's Day.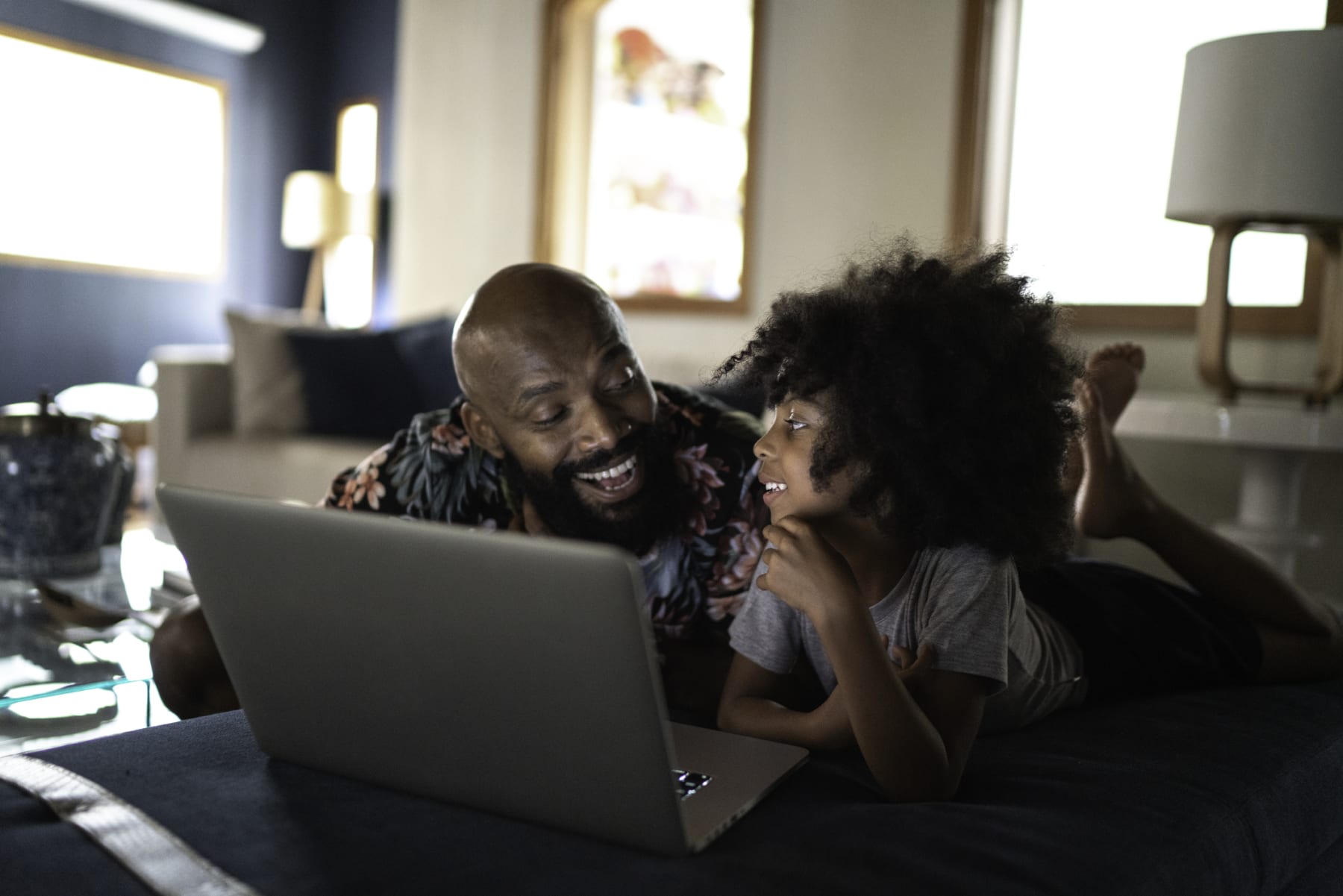 How to Save Even More on Father's Day Gifts
Be Aware of Shipping Timelines and Fees
With sales this short, it can be tricky to buy discounted Father's Day items online — and paying for expedited shipping will add to your costs. Pay attention to shipping timelines, so you know you'll receive your gifts before Father's Day arrives. Last-minute shoppers should look for stores that offer curbside or in-store pickup options, as these are both free and fast.
Be aware of shipping time frames, and order your Father's Day gifts early enough that they'll arrive in time for the holiday.
If you can only find the perfect gift online, be aware of shipping fees and the minimum order for free shipping. Many retailers include free shipping for purchases of $35 or more, but overall prices have been going up. Kohl's, for example, only offers free shipping on orders of $75. In general, you can expect to pay an extra $5 to $10 for shipping if a retailer doesn't offer free shipping (or you don't meet the minimum threshold).
But remember that most free shipping is also slow shipping, and if you're shopping the late sales, you may need to pay up for expedited shipping. You can expect to spend a lot more on 2-day or next-day shipping.
Check out Store Programs With Free Shipping
Amazon Prime may be the best-known free shipping program, but more retailers are offering rewards programs or subscriptions that include free shipping. If you do much shopping at these retailers, it's worth checking out these offers:

It doesn't take much online shopping for those savings to add up.

Need inspiration? Check out the best Father's Day deals already available!
---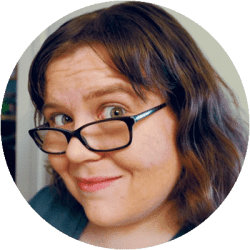 Contributing Writer
Originally working in IT, Elizabeth now writes on tech, gaming, and general consumer issues. Her articles have appeared in USA Today, Time, AOL, PriceGrabber, and more. She has been one of DealNews' most regular contributors since 2013, researching everything from vacuums to renters insurance to help consumers.
DealNews may be compensated by companies mentioned in this article. Please note that, although prices sometimes fluctuate or expire unexpectedly, all products and deals mentioned in this feature were available at the lowest total price we could find at the time of publication (unless otherwise specified).