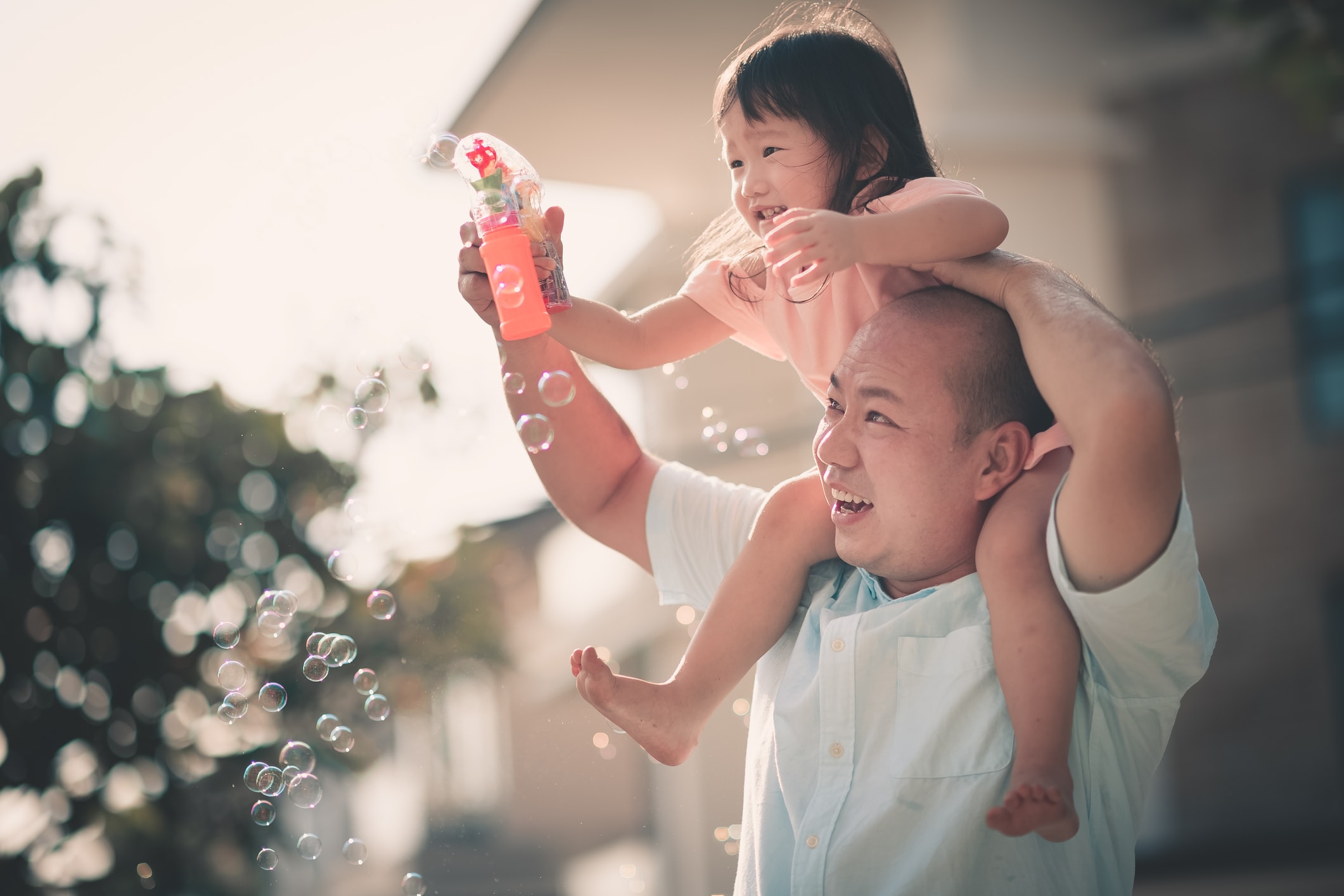 Father's Day sales have officially begun! See all the top sales you can shop right now, and pick up gifts for dad before you forget. Not quite sure what to buy? Check out our guide below on what to expect from Father's Day deals in 2019.
The Best Father's Day Sales You Can Shop Right Now
When Is Father's Day?
Father's Day is on June 16 this year, which means you have little time to waste if you still need a gift for dear old dad. If you haven't figured out what to get dad for Father's Day, we're here to help.
When Do Father's Day Sales Start?
Father's Day sales are already here! We saw promotions from Amazon, Home Depot, and other retailers pop up in late May, and additional sales have followed. We expect more sales to arrive before June 16.
SEE ALSO: The Ultimate Buying Guide
As for last year, while some sales started in late May, plenty didn't begin until the first week of June. Our most popular deals appeared between June 1 and June 11. Even better, 24% of the Father's Day offers that arrived between June 5 and June 9 earned our Editors' Choice designation.
Clothing Sales Will Be Easy to Find
It wouldn't be Father's Day without a bevy of clothing and accessory sales. Allen Edmonds, for example, offered up to $200 off select pairs of shoes last year. Amazon discounted a selection of watches by up to 50%, and Nautica cut an extra 50% off its clearance items via a coupon code. Watch for the Macy's 1-Day Father's Day Sale, too, which cut 20% to 70% off clearance styles last year.
Father's Day Tool Deals Aren't That Good
Tools don't make for unique Father's Day gifts. Every outlet — from Amazon to Walmart — seems to have run a sale on these cliche presents in 2018. And here's the catch: Most of the deals aren't especially good, and the tools are generally introductory.
Most of the Father's Day tool deals feature introductory tools and offer little savings.
Many of the deals last year focused on very basic tools — Home Depot offered discounts on Ryobi and Ridgid drill/driver and impact combos that brought them to around $100, for instance, and every tool retailer had a set of screwdrivers or bits for some absurd price. But few of those deals were at all-time lows. Amazon sold a set of Irwin drill bits for $125 — an $8 low, but by no means a doorbuster.
In short: If your dad has any kind of meaningful tool collection, he's probably got the tools that commonly show up in these sales. But if your dad's just breaking into the DIY world, you'll find some average savings on drill/driver/impact combos.
Snag Great Outdoor Gifts for Dad
Outdoor vendors also tend to jump on board the Father's Day train. In 2018, Academy Sports & Outdoors took up to 50% off select items, while Dick's Sporting Goods cut prices on a ton of outdoor gear, apparel, and shoes — including $120 off an 8-person tent. Plus, it hosted a flash sale that took up to 75% off apparel, shoes, and golf and camping gear.
Walmart's sale yielded a number of deals, as well. It cut a 55-quart cooler to $97, and a reel and fishing rod combo to only $10. And if you're looking for cheap gifts for dad, know that Bass Pro Shops' sale had items starting at $2.97, with free ship-to-store pickup.
Many Stores Will Have a Father's Day Sale
Watch for Father's Day sales to pop up from a number of stores. eBay had dozens of Father's Day deals last year, ranging from Bose speaker systems for $120 to discounted gift cards (Lowe's and Cabela's both featured prominently).
SEE ALSO: Your Guide to Holiday Discounts in 2019
Best Buy, meanwhile, has already hosted a 2019 sale celebrating both dads and grads. It discounted tons of electronics, including phones, laptops, and TVs. B&H Photo Video could have another sale this year, too, and discount a range of items similar to Best Buy's. Plus, it'll probably provide free 2-day shipping on orders above a certain amount. And SanDisk will be the perfect place to buy extra storage for dad's new electronics — last year it took an extra 15% off memory cards, flash drives, and more.
Other Father's Day Gift Ideas
Looking for Apple products or Walmart gifts? First of all, don't expect lots of discounts on iDevices — Apple deals are always tough to find, and Father's Day will be no exception. However, that doesn't mean they won't be around at all. Last year, Verizon featured a buy one, get one sale on select iPhones, B&H Photo Video put a MacBook Pro on sale, and Best Buy offered $300 off select MacBooks during its Dads and Grads sale. Just don't expect steep cuts in Apple prices across the board.
Walmart had more than a dozen deals in the lead-up to Father's Day 2018, with many receiving our Editors' Choice designation. Notably, the megaretailer cut the price of a 55" RCA 4K Roku TV to $370, which was $430 off. Plus, in-store pickup waived shipping fees. You can expect similar offers and perks again this year.
---