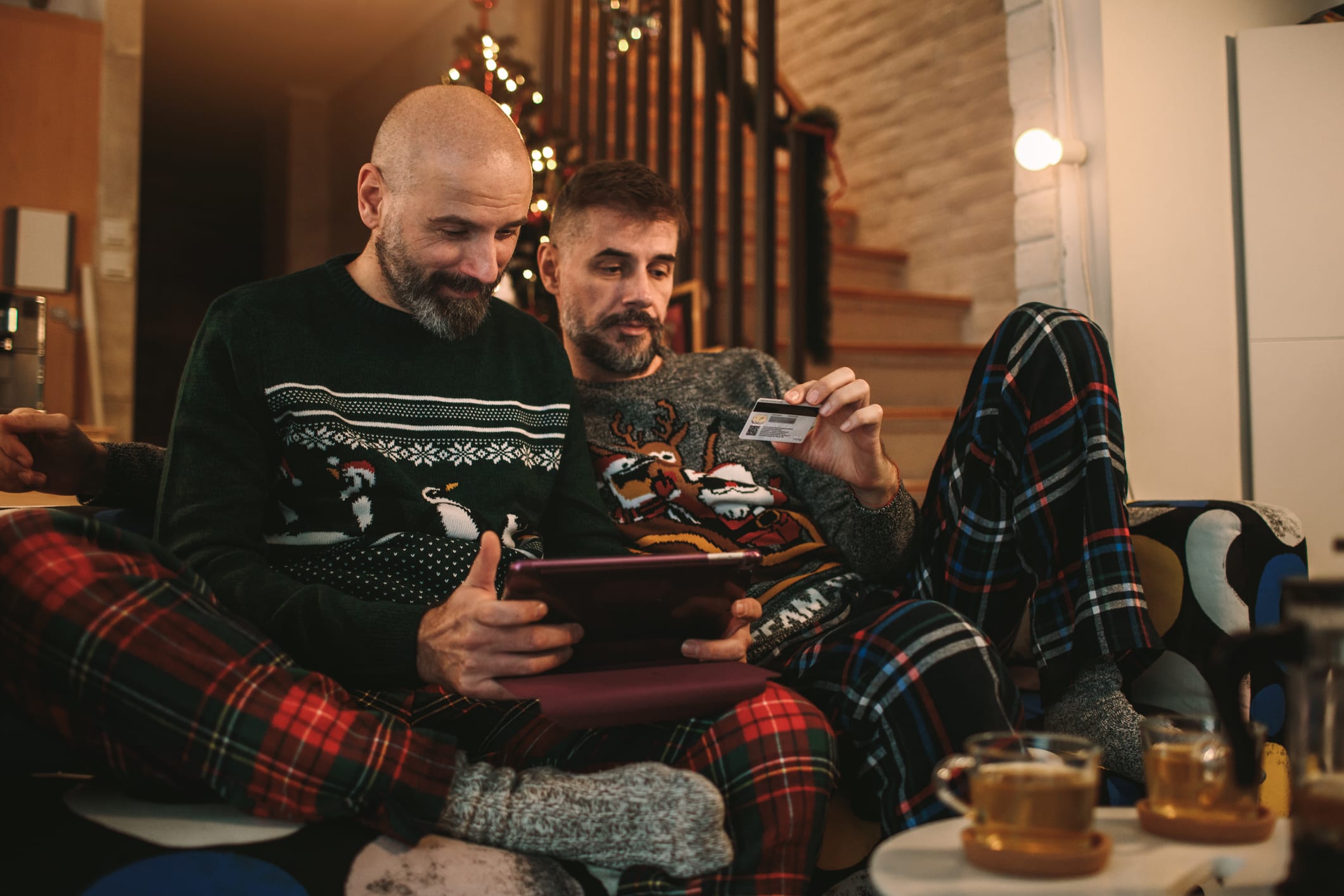 Cyber Monday comes relatively late this year, falling on December 2. But you can expect sales to last all week. Plus, only about 30% of the Cyber Week deals we see start on Cyber Monday itself, and many are active throughout Cyber Week, giving you plenty of time to buy.
With practically every online retailer participating this shopping season, there are tons of Cyber Monday sites to shop. But, where should you shop? Based on last year's deals, these are the best Cyber Monday stores to look at for the best Cyber Monday deals.
The Top 10 Stores for the Best Cyber Monday Deals in 2019

Best For: Everything… if you're willing to search for it
As the largest online retailer, Amazon unsurprisingly has a huge number of Cyber Monday sales. On Monday itself last year, Amazon had three times the number of sales of the second-place retailer, and nearly half of them were Staff Picks, a designation for deals we consider to be the "best of the best."
SHOP NOW: Click here to see all the best Amazon Cyber Monday deals!
The problem with shopping at Amazon on Cyber Monday is the overwhelming number of deals, including gone-in-a-flash Lightning Deals. You'll need patience to sort through the thousands of offers Amazon will put out during the week.
Though you'll find sales of all kinds, expect particularly good deals on Amazon products, smart home devices, clothes, and toys.

Best For: Toys
Walmart has far fewer sales than Amazon, but it's still your No. 2 stop for great Cyber Week deals. If you're on the hunt for holiday toys, particularly for younger kids, this is the place to shop. Last year, Walmart had more toys that made our Staff Picks list than any other retailer — throughout Cyber Week, 40% of the Walmart Staff Picks were toy deals.
SHOP NOW: Click here to see all the best Walmart Cyber Monday deals!
Look for price lows on brands like Playmobil, Little Tikes, LEGO, Hatchimals, and Funko. What you're less likely to find are gaming items for older kids: last Cyber Week, we didn't post a single deal for video games or consoles at Walmart.
For more savings, select in-store pickup, so you don't have to pay to ship items that are ineligible for free shipping.

Best For: Bedding, clothing, and just about everything else Target sells
Target sells a little bit of everything, and last Cyber Monday, we saw the best sitewide discount we'd seen from the retailer all year. In 2019, look once again to get 15% off most products with free shipping. On top of that, last year bedding and bath products were an extra 40% off, Target gift cards were 10% off, and clothing, shoes, and accessories were buy one, get one 60% off. That's a lot of savings.
Expect Target to offer special deals on bedding, clothing, and shoes.
You'll typically find better sitewide deals at other retailers, but those stores offer a narrower range of products — like Reebok and Samsonite, which we'll talk about below. The sitewide sales make it easier to snag the best deals, because practically everything is on sale. Last year, 75% of Target's Cyber Week deals were Staff Picks. It'll be tough to find a bad deal at Target.
SHOP NOW: Click here to see all the best Target Cyber Monday deals!

Best For: Computers and TVs
Dell will be the place to go for computer deals over the holiday season, with great offers running throughout Cyber Week. While you may not find a computer perfectly tailored to your tastes, you can expect a range of options, from budget-friendly machines to pricier high-performance models. Last Cyber Monday, about half of the offers we posted for Dell Home and Dell Small Business were Staff Picks, at some of their lowest prices of the year.
Dell also offers excellent TV deals, with 4K TVs ranging from 43" to 86". Last year, we posted more TV deals from the company during Cyber Week than from any other retailer except for Walmart. However, there's a snag with these sales: part of the discount comes in the form of a high-dollar Dell gift card. If you don't use the gift card, the TV prices are average at best. But if you'll spend the gift card, Dell's TV and gift card bundles are serious bargains.

Best For: Refurbished and open-box products, particularly smartphones
Cyber Monday itself isn't the best time to shop at eBay — only 18% of the eBay deals we posted last Cyber Week popped up on Monday — but you'll find a lot of great deals throughout the rest of the week. For example, last year eBay offered some excellent smartphone deals late in Cyber Week. They included a sale on the recently released iPhone XS, though 60% of eBay's smartphone sales were on refurbished or open-box products.
SHOP NOW: Click here to see all the best eBay Cyber Monday deals!
Whether you're shopping for smartphones or not, eBay is the place to look for refurbished and open-box deals. While these products can prompt some questions — make sure to check the warranty and return policy — most of them are perfectly good, and they come at extra discounted prices.

Best For: Tools and hardware
Black Friday was a slightly better time to buy tools last year, but Cyber Monday had nearly as many deals. And if you don't catch deals on Black Friday, Home Depot is the place to check during the week that follows. In 2018, it offered more Staff Pick tool deals during Cyber Week than any other retailer. In fact, 73% of Home Depot's tool deals that week were Staff Picks. Expect sales on tool sets and combos, and some power tools at up to 50% off to help you flesh out your home improvement kit.
However, we posted only a few Home Depot deals on Cyber Monday itself last year. Look for most sales to start later in the week, with some that last into early December, so there's no rush.

Best For: Luggage, bags, and backpacks
In 2018, Samsonite's best sale landed on Cyber Monday, with up to 60% off and free shipping on every order. The 60% discount was only for exclusive products, but nearly everything else got a 30%-to-50% discount, making for good deals all around.
Samsonite's best sale last year landed on Cyber Monday, with up to 60% off and free shipping on every order.
That's perfect for stocking up on luggage and travel accessories, as well as day-to-day gear like backpacks and briefcases. And based on last year's sales, we expect deals from Samsonite to last about half of Cyber Week — so you'll have some time to consider your purchases.

Best For: Shoes and sports apparel
Last year, Reebok's Cyber Monday sale offered 50% off sitewide. That was the best sitewide deal we'd ever seen from the brand. (Though there had been 50% off deals in the past, they'd been limited to specific products.) Reebok's Black Friday sale in 2018 only offered 40% off, so you may want to shop for sporting apparel on Cyber Monday.
SHOP NOW: Click here to see all the best Reebok Cyber Monday deals!

Best For: Jeans
Levi's is another retailer that offered a great sitewide sale last year: everything was 40% off with free shipping. We've seen similar sales from Levi's, but they aren't common, so Cyber Monday is a good time to stock up on denim and other casual basics.
However, plan to act fast to take advantage of this sale: last year it only lasted for about a day.

Best For: Casual to business-casual clothing
Sales offering 50% off are fairly common from Nautica, but its sales on Cyber Monday have been the best of the year. Last year's deals were particularly impressive, with 50% to 70% off sitewide, plus coupons that offered an extra 10% or 15% off (depending on how much you spent). To top it off, everything shipped for free.
SHOP NOW: Click here to see all the best Nautica Cyber Monday deals!
We don't know whether this year's Nautica sale will be as good as last year's, but it's guaranteed to be one of the best deals you'll find from the retailer in 2019.
Readers, which of these stores are you planning to shop for Cyber Monday? Let us know in the comments below!
---