Amazon will be a winner, but retailers like Target and Reebok will host their own stellar sales.
Cyber Monday falls on November 30 this year, but you can expect sales to last all week. Plus, only about 29% of the Cyber Week deals we see start on Cyber Monday itself, and many are active throughout Cyber Week, giving you plenty of time to buy.
With practically every online retailer participating this shopping season, there are tons of Cyber Monday sites to shop. But, where should you shop? Based on last year's deals, these are the best Cyber Monday stores to look at for the best Cyber Monday deals.
The Top 9 Stores for the Best Cyber Monday Deals in 2020

Best For: Everything… if you're willing to search for it
As the largest online retailer in the U.S., Amazon unsurprisingly has a huge number of Cyber Monday sales. On Monday itself last year, Amazon had more than four times the number of sales of the second-place retailer, and nearly half of them were Staff Picks, a designation for deals we consider the "best of the best."
The problem with shopping at Amazon on Cyber Monday is the overwhelming number of deals, including gone-in-a-flash Lightning Deals. You'll need patience to sort through the thousands of offers Amazon will put out during the week.
Though you'll find sales of all kinds, expect particularly good deals on Amazon products, smart home devices, clothes, and toys.

Best For: Toys
Walmart has far fewer sales than Amazon, but it's still your No. 2 stop for great Cyber Week deals. If you're on the hunt for holiday toys, particularly for younger kids, this is the place to shop. Last year, about 35% of the deals we listed for Walmart during Cyber Week were for some kind of toy or gaming item. And nearly 35% of those deals were Staff Picks.
SEE ALSO: Are You Ready for Cyber Monday 2020? Here's Everything You Need to Know!
Look for price lows on brands like Playmobil, Barbie, LEGO, Fisher-Price, and Funko. And for more savings, select in-store pickup, so you don't have to pay to ship items that are ineligible for free shipping.

Best For: Bedding, clothing, and just about everything else Target sells
Target sells a little bit of everything, and it sometimes has a great sitewide discount on Cyber Monday. However, in 2019 the bull's-eye retailer only offered that 15% off deal on select categories. Other discounts were available throughout the week, though. In 2020, look once again for the chance to get 15% off most products with free shipping.
Expect Target to offer special deals on bedding, furniture, and holiday decor.
On top of that, last year bedding and bath products were an extra 40% off, and furniture and activewear saw discounts of up to 50% off. Plus, the store let you save $50 when you purchased $100 worth of holiday items, including trees, lights, and ornaments.
You'll typically find better sitewide deals at other retailers, but those stores offer a narrower range of products — like Reebok and Samsonite, which we'll talk about below.

Best For: Computers and TVs
Dell will be the place to go for computer deals over the holiday season, with great offers running throughout Cyber Week. While you may not find a computer perfectly tailored to your tastes, you can expect a range of options, from budget-friendly machines to pricier high-performance models. Last Cyber Monday, more than half of the offers we posted for Dell Home and Dell Technologies were Staff Picks, at some of their lowest prices of the year.
Dell also offers excellent TV deals, with 4K TVs ranging from 55" to 75". However, there's a snag with these sales: part of the discount comes in the form of a high-dollar Dell gift card. If you don't use the gift card, the TV prices are average at best. But if you'll spend the gift card, Dell's TV and gift card bundles are serious bargains.

Best For: Refurbished and open-box products, particularly smartphones
Cyber Monday itself isn't the best time to shop at eBay — only 16% of the eBay deals we posted last Cyber Week popped up on Monday — but you'll find a lot of great deals throughout the rest of the week. For example, last year eBay offered some excellent smartphone deals throughout Cyber Week. They included a deal on the recently released iPhone 11, though about half of eBay's smartphone offers were on refurbished products.
SEE ALSO: Is Cyber Monday Worth It? 4 Things That Are BETTER to Buy on Cyber Monday
Whether you're shopping for smartphones or not, eBay is the place to look for refurbished and open-box deals. While these products can prompt some questions — make sure to check the warranty and return policy — most of them are perfectly good, and they come at extra discounted prices.

Best For: Tools and hardware
We expect Black Friday to top Thanksgiving and Cyber Monday for tool deals this year. But if you don't catch deals on Black Friday, Home Depot is a great place to check during the week that follows. In 2019, it offered more Staff Pick tool deals during Cyber Week than any other retailer, except for Amazon. Expect sales on tool sets and combos, and some power tools at up to 60% off to help you flesh out your home improvement kit.
Look for power tools that are up to 60% off at Home Depot.
However, we didn't post all of the Home Depot Cyber Week deals on Cyber Monday itself last year. Look for most sales to start later in the week, with some lasting into December and even January, so there's no rush.

Best For: Luggage, bags, and backpacks
In 2019, Samsonite's best sale landed on Cyber Monday, and it featured up to 60% off and free shipping. The 60% discount was only for exclusive products, but Kohl's and Amazon offered solid discounts on Samsonite luggage at the same time, making for good deals all around.
Samsonite's sale can be perfect for stocking up on luggage and travel accessories, as well as day-to-day gear like backpacks and briefcases. While last year's sale was set to end the day after Cyber Monday, there's a chance some deals could hang around through at least half the week.

Best For: Shoes and sports apparel
Last year, Reebok's Cyber Monday sale offered 50% off sitewide. However, if you missed out on that one, Reebok had another solid sale later on during Cyber Week where it took an extra 60% off. That promotion actually beat the extra discounts on sale items we'd seen on Black Friday and Cyber Monday, and earned our Staff Pick designation.

Best For: Casual to business-casual clothing
Sales offering 50% off are fairly common from Nautica, but its sales on Cyber Monday have been pretty notable, as well. Last year's event offered an extra 20% off $100, plus free shipping on $25. Later in Cyber Week, Nautica dropped another sale that took an extra 50% off clearance items, proving that you could shop great deals all week.
SEE ALSO: Is Cyber Monday Better Than Black Friday? 8 Ways the Shopping Holidays Differ
We don't know what this year's Nautica sale will look like, but it's guaranteed to be one of the best deals you'll find from the retailer in 2020.
Readers, which of these stores are you planning to shop for Cyber Monday? Let us know in the comments below!
---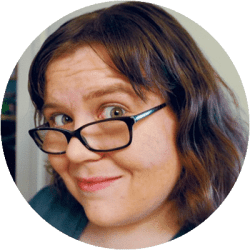 DealNews Contributing Writer
Originally working in IT, Elizabeth now writes on tech, gaming, and general consumer issues. Her articles have appeared in USA Today, Time, AOL, PriceGrabber, and more. She has been one of DealNews' most regular contributors since 2013, researching everything from vacuums to renters insurance to help consumers.
DealNews may be compensated by companies mentioned in this article. Please note that, although prices sometimes fluctuate or expire unexpectedly, all products and deals mentioned in this feature were available at the lowest total price we could find at the time of publication (unless otherwise specified).