The Top 6 Stores for Black Friday Online Shopping in 2021
Surprisingly, Amazon isn't No. 1 on our list this year!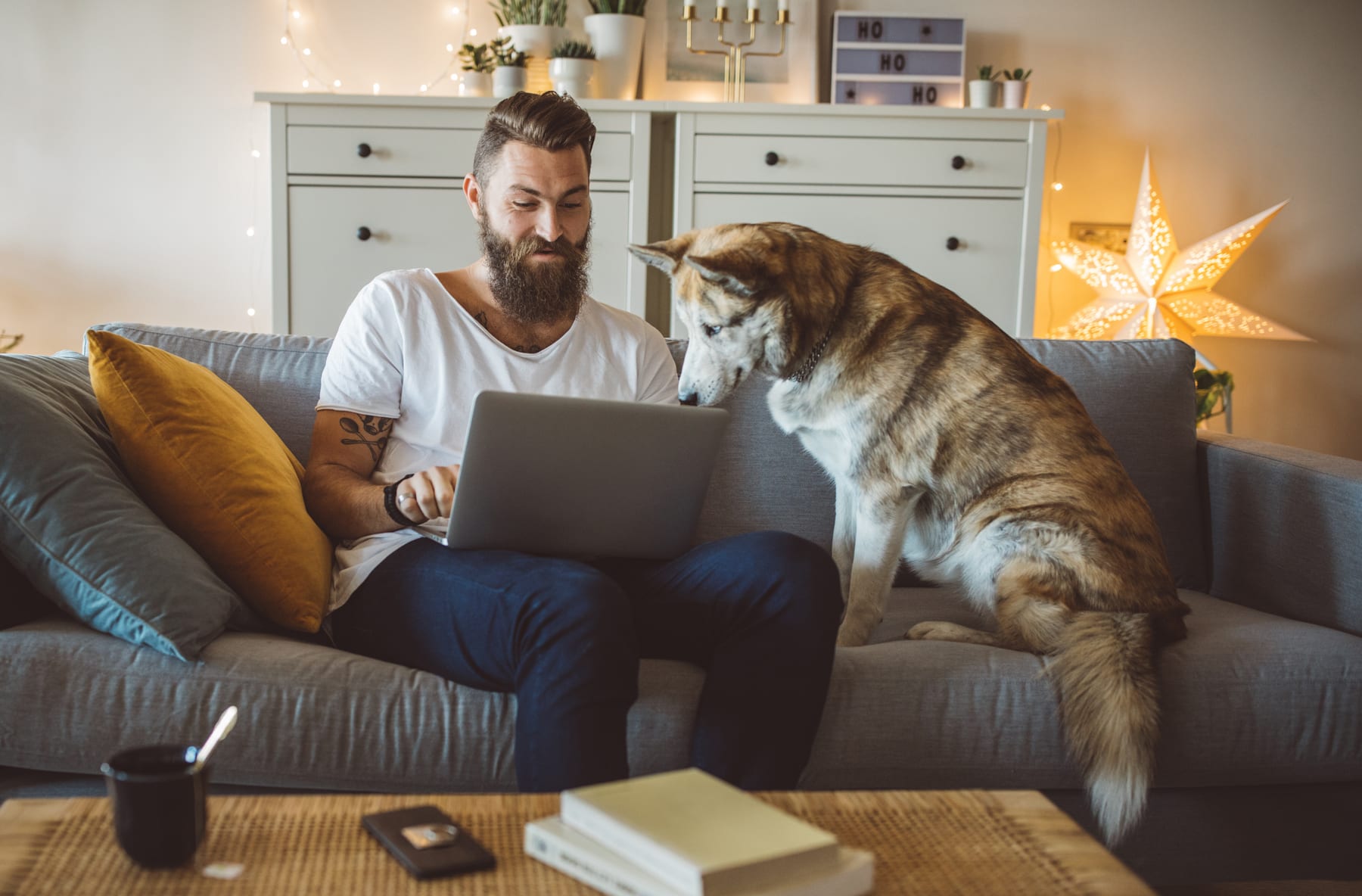 Black Friday has long surpassed being a single day by now, which means we can expect to see Black Friday deals online over a longer period of time. And there's no guarantee that the best deals will show up on Black Friday itself either. We've seen plenty of great offers early during the week of Black Friday, and of course Cyber Week has its own fantastic buys, as well.
This year, many shoppers might still feel hesitant visiting stores in-person, and retailers are recognizing that. We expect even more Black Friday online shopping than usual. In fact, we recently conducted a poll among 777 DealNews readers, and 61% of them said they're not going to shop in-store for Black Friday this year — and didn't shop in-store last Black Friday either! That means a lot of people could be focusing solely on online shopping. And the stores below should have the best online Black Friday deals in 2021.
Top 6 Stores for Black Friday Online Shopping in 2021
To come up with our list of stores boasting the best Black Friday deals online, we dug into our archives and saw which retailers had the most Staff Pick deals between November 1 and December 5 of 2020. Staff Picks are offers we consider "the best of the best," by the way! Keep reading to see which retailers are worth checking out in 2021, then browse the rest of our Black Friday guides, so you'll be ready to score great deals this year.

eBay: 269 Staff Pick Deals
Best for: Anyone who doesn't mind if the best deals are refurbished or open-box.
eBay might not be the first store most of us think of for Black Friday online shopping, but it's as worthy as any major retailer — as shown by the fact it had more Staff Pick deals last year than Amazon. And as our readers know, Amazon has been dominating this list for several years now, so to see it slip to second place and for eBay to take over is definitely noteworthy.
Keep in mind, though, that like Amazon, eBay tends to have a wide range of deals that cover a number of categories. It's an especially great site to shop if you're looking for open-box or refurbished electronics.
Hottest deals: Electronics will likely be a big category, but we also expect eBay to offer up deals on products like clothing, small kitchen appliances, and tools. Watch for clothing items to be as little as $4 each, plus look for multipacks of staples like socks to be only $4, as well. Big brands like Dyson will likely be on sale, too. Last year, eBay knocked up to 50% off Dyson vacuums and air purifiers, and DeWalt tools had discounts of up to 60% off.
SEE ALSO: Black Friday 2021 Predictions: See All of Our Deal Previews!

Amazon: 246 Staff Pick Deals
Best for: Prime members who have the time and ability to track Amazon's fleeting Lightning Deals.
If you're wondering what consistently ranks among the best stores for Black Friday, know that Amazon is usually the retailer that tops this list, because of the sheer volume of deals it has throughout the Black Friday season. Last year, however, we listed just over 2,000 offers from the online retailer from November 1 to December 5. And only about 12% of those were Staff Pick-worthy. Compare that to the same period in 2019, when we listed about 2,300 Amazon deals — of which 30% were "best of the best" offers.
What's daunting is that given Amazon's high number of online Black Friday deals, you might have to dig more to find truly excellent bargains. The best ones will probably be among Amazon's Lightning Deals. They'll very likely live up to their name, though. You can track Lightning Deals through the site or the Amazon app, but you must be ready to jump on them as soon as they go live, or you could end up missing out.
Hottest deals: Amazon will likely have competitive pricing when it comes to bigger items, and it'll be hard to beat on its own devices. Premium Fire tablets could easily fall to $80, while select Fire TV Sticks could cost $20 or less. As for the latest Echo Dot speakers, they're normally priced between $50 and $60, and were released in 2020. But we already saw the standard design dropping to $29 for Black Friday last year. Now that they're a year older in 2021, these Echo Dots could drop to $25, if not even lower. Other Amazon Alexa devices could be as much as half off — so could items from Amazon's own clothing brands.
Amazon Alexa devices could be as much as half off — so could items from Amazon's own clothing brands.

Kohl's: 131 Staff Pick Deals
Best for: Habitual Kohl's shoppers.
Kohl's typically doesn't have the same number of online offers that retailers like Amazon do, but it's been growing its online presence in the last few years. While we saw fewer Kohl's Staff Pick deals last year than we did in 2019, a solid 34% of the ones we did see were still good enough to earn our Staff Pick designation.
However, as great as they are, these notable deals also come with a caveat: what makes them so good is the Kohl's Cash they tend to be bundled with. As such, these offers are only really worth it for regular Kohl's shoppers, who will return to use those rewards on future purchases.
Hottest deals: Kohl's will be a great place to stock up on a variety of items, including small kitchen appliances. Last year we saw a promotion featuring three of those items for only $6 total after a rebate. The store also knocked up to 70% off home deals in general, had "buy one, get one 50% off" deals on toys, and offered vacuums for up to $200 off. Clothing and shoes are also solid categories to shop at Kohl's — last year the retailer cut up to 72% off shoes and up to 74% off clothing.

Macy's: 96 Staff Pick Deals
Best for: Shoppers who want great deals on small kitchen appliances and home goods.
Macy's has shut down several stores in recent years, so it might not be feasible to shop there in person. But that's exactly why it's so appealing to shop online for Black Friday. Last year, around 24% of the deals we saw from the retailer were Staff Pick-worthy, meaning shoppers had plenty of options for great bargains.
Hottest deals: Macy's is known for its excellent Black Friday doorbusters, especially when it comes to small kitchen appliances. And 2020 was no exception. Watch for these offers to return this year; you should be able to find select small kitchen appliances for under $10 after rebate.
Macy's is also a great store to check out if you need an affordable suit. For the last couple of years, we've seen name-brand 2-piece suits for $100 or even less. It's a solid spot for picking up new jackets for the whole family, too. In 2020, the retailer knocked up to 77% off men's coats, an extra 70% off men's parkas, and at least 60% off women's coats. We routinely see kids' coats drop to serious price lows, as well — in recent years, we've seen them go for around $16.
SEE ALSO: Your Guide to the Best Black Friday Stores in 2021

Reebok: 50 Staff Pick Deals
Best for: Shoppers who are athletically inclined.
Reebok has been on our list of the top stores for Cyber Monday before, so it's no surprise to see it ranking for Black Friday. While the number of Staff Picks from 2020 might not seem high, they still made up about 41% of the offers we saw from Reebok. The brand might not appeal to a wide variety of shoppers, but those who are loyal to Reebok should find this a great time to stock up.
Hottest deals: If you need to revamp your athletic wardrobe, Reebok is the place to go. We're once again expecting deals like multipacks of socks for as little as $2 each, knit gloves for $6, tees for $6, hoodies for $10, shorts for $12, and workout pants for $14. Shoes should also see serious discounts, with prices starting around $20. In addition to individual deals like these, watch for store sales to take an extra 60% off shoes and shorts. You may be able to score an extra 60% off already discounted styles in a wider sale, too.
Keep an eye on Target for its Apple deals. We've seen it offer up the lowest prices on iPads and excellent promotions for the newest iPhones.

Target: 42 Staff Pick Deals
Best for: Anyone who loves the bull's-eye retailer.
Target is so well-known for its appeal that entire memes exist around showing up to buy one or two things and leaving with a cartful. So it should be no surprise to see them on the 2021 list of stores with the best Black Friday deals online. About 28% of the deals we listed for Target last year qualified as the "best of the best," but it also has plenty of other perks for regular shoppers, including a free loyalty program and a store credit/debit card with serious benefits.
Hottest deals: Shopping at Target for Black Friday means finding deals like $1 winter accessories, bath towels and pillows for $2 each, and small kitchen appliances for only $10. Watch for category sales to feature discounts up to 50% off and include clothing, video games, small kitchen appliances, headphones, and early Black Friday deals in general.
Also keep an eye on Target for its Apple deals. In the past, we've seen the bull's-eye retailer offer up the lowest prices on iPads and excellent promotions for the newest iPhones.
Will Stores Have More Black Friday Deals in 2021?
Black Friday was already stretching out to encompass more than one day before 2020, but last year really pushed the boundaries. We saw stores hosting online Black Friday sales as early as October, and plenty of retailers offered up savings events throughout the whole month of November.
In our research this year, we looked at deals for all of November as well as Cyber Week 2020, and even then we saw fewer Staff Picks compared to 2019. We expect similar results for 2021. Keep in mind, though, that even if we see fewer Staff Pick-worthy offers, that doesn't mean we won't see any — so don't plan on skipping Black Friday this year!
Want to start shopping now? Check out our Staff Pick deals!
---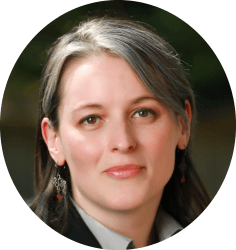 Senior Staff Writer/Spokesperson
Julie's work has been featured on CNBC, GoBankingRates, Kiplinger, Marketwatch, Money, The New York Times, Real Simple, US News, WaPo, WSJ, Yahoo!, and more. She's extolled the virtues of DealNews in interviews with Cheddar TV, GMA, various podcasts, and affiliates across the United States, plus one in Canada.
DealNews may be compensated by companies mentioned in this article. Please note that, although prices sometimes fluctuate or expire unexpectedly, all products and deals mentioned in this feature were available at the lowest total price we could find at the time of publication (unless otherwise specified).