Amazon tops our list again this year, but it's not the only place to find stellar deals online around Black Friday.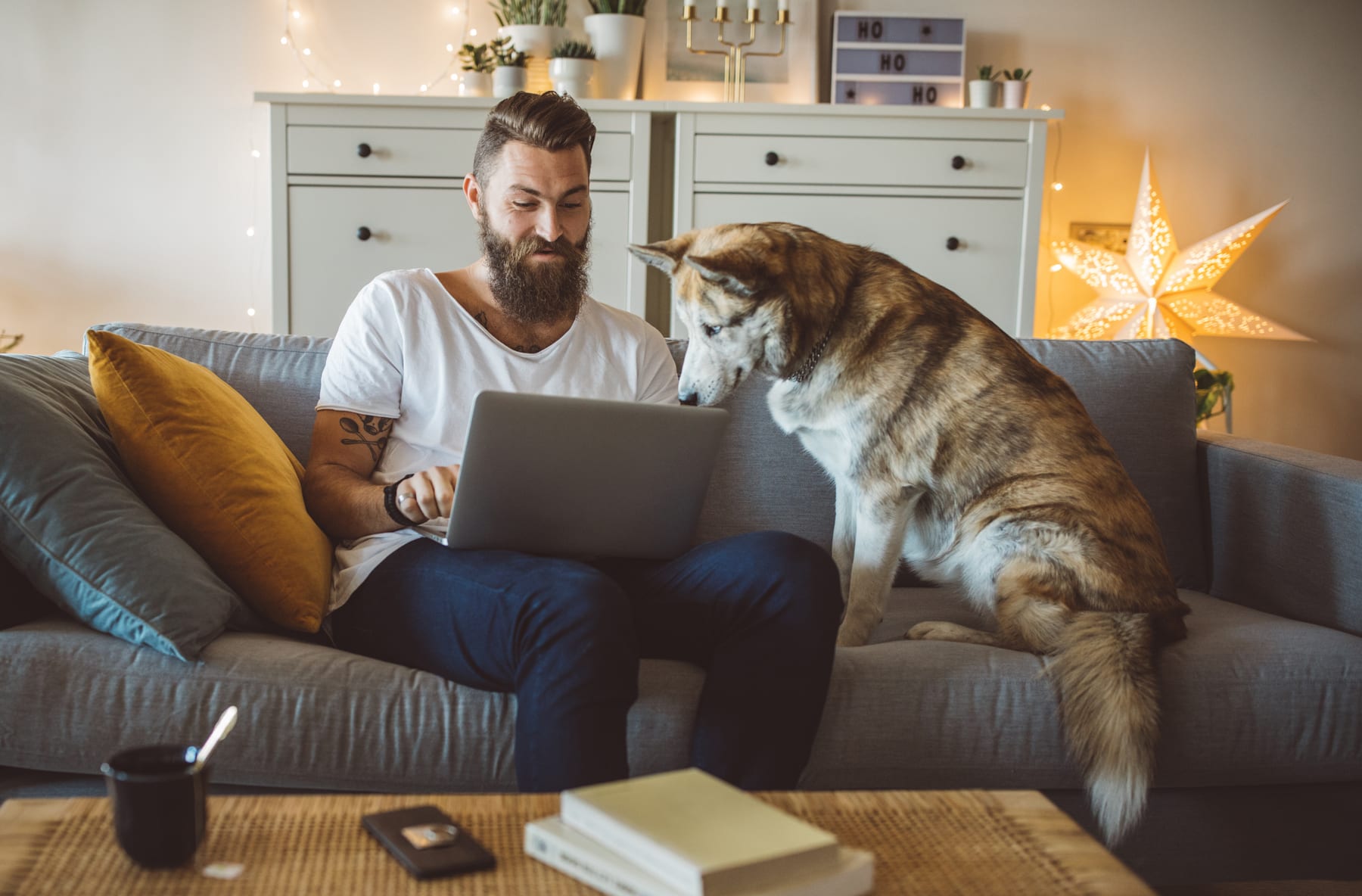 Black Friday has long surpassed being a single day by now, which means we can expect to see Black Friday online deals over a longer period of time. And there's no guarantee that the best deals will show up on Black Friday itself, either. We've seen plenty of great offers early during the week of Black Friday, and of course Cyber Week has its own fantastic buys, as well.
This year, many shoppers might feel hesitant visiting stores in-person for Black Friday, and retailers are recognizing that. We expect even more online shopping than usual, but the stores below should have the best online Black Friday deals in 2020.
Top 6 Stores for Black Friday Online Deals in 2020

Amazon: 483 Staff Picks
Best For: Prime members who have the time and ability to track Amazon's fleeting Lightning Deals.
Amazon manages to snag the top spot on our list every year due to the sheer volume of deals it churns out during Black Friday season. Last year, we saw close to 1,400 Amazon deals between the Monday of Black Friday week and the Friday of Cyber Week. However, only about 36% of those earned our Staff Pick designation, which is reserved for our "best of the best" deals. That might not sound like much, but we still listed more Staff Picks and saw more deals overall from Amazon than from any other retailer by a significant amount.
At the same time, Amazon's high number of online Black Friday deals means you might have to dig more to find the truly excellent bargains. The best ones will probably be among Amazon's Lightning Deals. They'll very likely live up to their name, though. You can track Lightning Deals through the site or the Amazon app, but you must be ready to jump on them as soon as they go live, or you could end up missing out.
Hottest Deals: Amazon will likely have competitive pricing when it comes to bigger items, and it'll be hard to beat on its own devices. Fire tablets could be as cheap as $30, while Echo Dots will probably be around $25 and bundled with other devices, like Fire TVs and Tile Bluetooth trackers. Other Amazon Alexa devices could be as much as half off; so could items from Amazon's own clothing brands.

Walmart: 239 Staff Picks
Best For: Checking toys off your holiday shopping list.
While we don't expect Walmart to have nearly as many Black Friday online deals as Amazon, that doesn't mean you should skip their selection. The big box retailer will also offer deals in nearly every category, which makes it easy to do your shopping all in one place. This could be especially useful if you have no interest in babysitting Amazon's Lightning Deals.
Hottest Deals: It might surprise you to find out Walmart is an excellent place to shop for toys during Black Friday. Last year, a quarter of all the deals we saw at Walmart were for toys and gaming items. Even better, a quarter of all the Staff Picks we listed for Walmart were also toy deals.
SEE ALSO: When Do Black Friday Ads Come Out?
If you're not looking for toys — or you just want to finish your shopping in one place — know that the big box store is also good for home items, including kitchen gear, vacuums, and even furniture. You'll also see TVs and other electronics at notable prices, but they might not include the best-known brands. Additionally, the really great deals are sometimes available in-store only, and it remains to be seen how stores will handle such offers this year.

eBay: 236 Staff Picks
Best For: Anyone who doesn't mind if the best deals are refurbished or open-box.
eBay may not come to mind when you think of epic Black Friday online sales, but the online retailer has become a big player — and it seems to only be getting better. Last year, it offered twice as many Staff Pick-worthy deals as it did the year before. It also came very close to Walmart's number of Staff Picks, which should prove that eBay is a Black Friday competitor not to be taken lightly.
eBay is an especially great place to shop if you're looking for refurbished or open-box electronics.
Keep in mind that like Amazon, eBay tends to have a wide range of deals that cover a number of categories. However, you can expect most of the savings you'll find to be pretty notable. eBay is an especially great place to shop if you're looking for open-box or refurbished electronics.
Hottest Deals: Electronics will be one of the biggest categories to shop on eBay around Black Friday. And sales could take 45% to 60% off everything from laptops to tools to vacuums, including brands such as Lenovo, Worx, and Dyson. Smartphones should also see deep discounts, especially previous-gen models, though modest discounts on big-brand flagships could also appear.
If you don't mind shopping refurbs, know that eBay will have a number of impressive deals — last year, about 28% of the very best deals we saw from eBay were refurbished items.

Kohl's: 152 Staff Picks
Best For: Habitual Kohl's shoppers.
Kohl's doesn't have the same number of online Black Friday deals as stores like Amazon and Walmart, but its sales have been growing the last couple of years. In fact, in 2019, Kohl's had almost three times as many Black Friday Staff Picks as it did in 2018. Of all the deals we saw from the retailer, 55% of them were worthy of our Staff Pick designation, proving the store's Black Friday value.
However, these notable deals also come with a caveat: what makes them so good is the Kohl's Cash they tend to be bundled with. As such, these offers are only really worth it for regular Kohl's shoppers, who will return to use those rewards on future purchases.
Hottest Deals: Kohl's will be a great place to stock up on clothing. Expect boots priced around $20 or less, and sweaters for as little as $8. Home goods should also have excellent prices, with towels falling to around $2, pillows dropping to around $3, and comforters costing around $15.
Kohl's will likely offer serious savings on electronics, too, including fitness trackers and smartwatches, as well as TVs, thanks to massive amounts of Kohl's Cash padding the deals.

Dell: 100 Staff Picks
Best For: Shopping for a new computer.
Dell's deals come from three different retailers: Dell Home, Dell Refurbished, and Dell Technologies (formerly Dell Small Business). Among the three, you'll have your pick of desktop and laptop builds at every budget. The only reason shoppers have to skip checking out Dell is if they're in the market for a Mac.
Hottest Deals: Computers are part of any number of Black Friday online sales, but you might find the widest variety through Dell. Expect budget-friendly machines to be priced around $130, and for top-of-the-line gaming rigs to cost around $1,000.
SEE ALSO: How to Buy a Cheap Gaming Laptop in 2020
Watch for excellent deals on big-name TVs, as well, from brands such as LG and Sony. Dell often bundles gift cards with these purchases — if you'll use them, these perks make the TV deals even more attractive.

Best Buy: 33 Staff Picks
Best For: Electronics shoppers who want a good deal without having to do a ton of research.
Surprisingly, Best Buy is at the bottom of our "top stores" list this year. It's still worth shopping, though. The electronics retailer might boast fewer Black Friday online deals than the other stores on this list, but they're almost all great offers. Last year, 72% of Best Buy's offerings for Black Friday were Staff Pick-worthy. Generally, most of the items we see at Best Buy are at notably low prices.
Last year, 72% of Best Buy's Black Friday offerings earned our Staff Pick designation.
Best Buy is also known for its big in-store doorbusters, but this year we're not sure what will happen. We're not expecting any stores to lean on in-store-only doorbusters the way they have in previous years, so there's a chance we'll see more online in 2020.
Hottest Deals: Shop Best Buy if you're looking for electronics at great prices outright, not bundled with gift cards or store credit. Last year, it offered an LG 55" smart TV for $300, plus a 75" TCL TV for only $600.
Best Buy is also a good place to shop smartphones. Last year, Google's (then) current-generation Pixel 3a was going for $250 unlocked, making it one of the newest and most affordable phones you could score during the season.
---
Senior Staff Writer
Julie joined DealNews in 2015. Her work has been featured on MSN, Business Insider, Lifehacker, The Motley Fool, GoBankingRates, and Moneyish. In her spare time, she enjoys baking sweets, reading thrillers, and listening to an ever-growing list of podcasts.
DealNews may be compensated by companies mentioned in this article. Please note that, although prices sometimes fluctuate or expire unexpectedly, all products and deals mentioned in this feature were available at the lowest total price we could find at the time of publication (unless otherwise specified).