The Best iPad Deals

iPads come in a range of sizes and with a variety of features, and our experts here at DealNews can help you find deals on iPads that fit your budget. Check out the iPad deals and iPad sales our experts have found.

Best iPad Pro Deal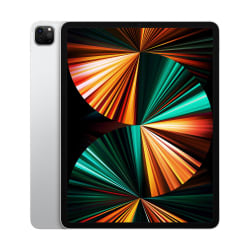 Apple iPad Pro 12.9" 128GB WiFi Tablet (2021)
Store:
Sam's Club
Price:
$1049
for members
Shipping:
$5 shipping
Lowest By:
$45
Of this brand new 2021 model, Macworld said "it's hard to imagine any tablet released in the next five years doing much to top it". They did decry the hefty price tag, but if you gotta have the latest and greatest, you might as well spend a little less than you would elsewhere thanks to this Sam's Club discount. It features an Apple M1 3.8GHz 8-core CPU, 12.9" Liquid Retina XDR display, WiFi 6, and iPadOS 14.4.
Best iPad Deal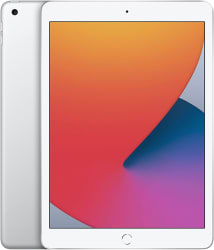 Apple iPad 10.2" 128GB Tablet (2020)
Store:
Amazon
Price:
$395
Shipping:
Free shipping
Lowest By:
$34
There's nothing necessarily wrong with the 2020-model iPad... but isn't it funny how by stipulating in that particular fashion that there's nothing wrong with it, I've automatically made you suspicious that there is something wrong with it? This is manipulation – a kind of reverse psychology, and you definitely shouldn't fall for it. And you definitely shouldn't get this iPad from Amazon for over $30 less than you'd pay direct from Apple. Cough.
Best iPad Air Deal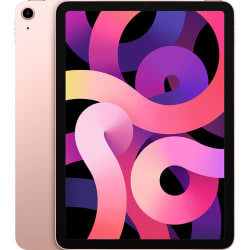 4th-Gen. Apple iPad Air 10.9" 256GB Tablet (2020)
Store:
B&H Photo Video
Price:
$699
Shipping:
Free shipping
Lowest By:
$51
It's been called a "phenomenally well-made tablet " by a certain "Tech" website that's come across our "Radar", but will of course remain safely anonymous. They also noted that this 4th-gen. iPad Air boasts upgrades to bring it more in line with the Pro model, including an almost all-screen front, 2nd-gen. Apple Pencil support, and a squared-edge design. It also features a Retina display, A14 Bionic chip with Neural Engine, Touch ID, 12 MP back cameram and 7 MP front camera. It's at this price in Sky Blue.
Best Refurb iPad Deal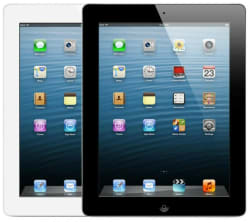 Refurb 4th-Gen. Apple iPad 9.7" 16GB Tablet
Store:
eBay
Price:
$89.99
Shipping:
Free shipping
Lowest By:
$140
At $300 less than any other iPad in this roundup, it's clear that opting for a refurb is the safe bet for any iPad hunter on a tight budget. This 2012 release might not have the bells and whistles of the newer generations, but you're also spending a hair under $100, so it's swings and roundabouts really.

It has a 60-day warranty, although it's unclear who backs it.