From TVs to turntables and smartphones to Switches, there's a grand plethora of electronics deals to pick from, so we've narrowed it down to five of the best to help you choose. The results will shock you! (Hopefully not from faulty wiring.)
Best TV Deal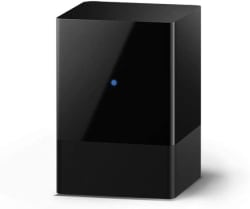 Amazon Fire TV Blaster
Store:
Amazon
Price:
$19.99
Shipping:
Free shipping w/ Prime
Lowest By:
$15
It's early yet, but you can already tell it's going to be a brutally hot and humid day on the Amazon. Sweat rolls thickly down the back of your neck as you hack your way through dense jungle greenery, squinting through the morning fog rolling off the river, ears alert for any hint of danger.

There! In the distance, a faint, crackling hum, like a cheap paper shredder struggling to demolish a stack of old credit cards. You knew this was coming. Your hand hovers over the weapon at your hip, poised, anticipatory... With a sudden crash, out of the undergrowth tumbles a drove of wild television sets! You freeze immediately, only partially in fear -- as long as you don't provoke them, the young flat-screens are mostly harmless. On the other hand, the old CRTs are particularly vicious, and one of them is looking. Right. At. You.

It gives a bone-chilling, staticky howl, as if it's suddenly lost cable service, and charges towards you, other pack members taking up the cry and following its lead. As you stare your own death in the face, your hand moves without conscious thought to your hip, drawing your blaster with a speed that would put Bob Munden to shame. Fire belches from the muzzle as you pull the trigger over and over and over again, TVs dropping left, right, and center, but more simply climb over their fallen brethren and keep coming in an endless onslaught. Can you ever hope to defeat them all, or will you go down here on the Amazon, firing TVs with your blaster till you breathe your last...?

As you jolt awake screaming from your nightmare (that midnight Tex-Mex run doesn't seem like such a good idea now, huh?), take several deep, calming breaths and remember: the Amazon Fire TV Blaster is simply a device that adds Alexa voice control to your TV and soundbar (provided you already own compatible Fire TV and Echo devices), and you can rest easy knowing you got it at its all-time price low.
Best Smart Sale Deal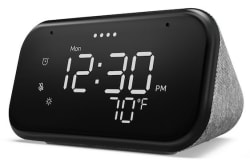 Smart Home Deals
Store:
Lowe's
Discount:
Up to 65% off
Shipping:
Free shipping w/ $45
Look, I'm not saying you shouldn't take advantage of these smart home deals at Lowe's. Everybody likes a smart screen or smart watch or smart lamp or whatnot, and these are marked up to 65% off. But do you remember the 1999 Disney Channel Original Movie Smart House? No, dumb question, no one does. But I do. If there's a 1% chance that my smart home could lose its temper and lock me inside because the rest of the world is deemed too dangerous, then I have to take it as an absolute certainty. Look, it probably won't happen (yet), but if you decide to nab one of these devices, get your Kirk speech ready in case you need to talk a computer to death.
Best Headphones Deal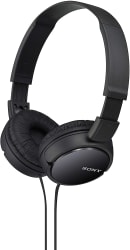 Sony ZX Series Stereo Headphones
Store:
Amazon
Price:
$9.99
Shipping:
Free shipping w/ Prime
Lowest By:
$5
So I could tell you how these have 30mm neodymium dynamic drivers, a 12Hz to 22kHz frequency response, and swiveling earcups. Let's be real, though: it's a pair of big-brand on-ear headphones for ever-so-slightly under $10. It kind of speaks for itself.
Best Power Management Deal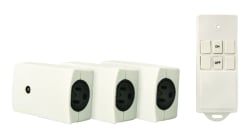 Woods Wireless Appliance Switch 3-Pack
Store:
Ace Hardware
Price:
$11.99
Shipping:
Pickup
Lowest By:
$7
Getting up out of your comfy chair to walk across a whole room just to switch on a lamp? That's sooo two-thousand-and-late, amirite? And voice control, eh, that can be a little unnerving, what with Alexa, Siri, HAL 9000, whatever jockin' your style (and maybe lockin' you out of your spaceship house). Well, you can get that middle ground of future flow with this wireless appliance switch 3-pack. With one remote control, you can remain comfortably seated while lighting a lamp, firing up a gaming console, or making your stereo pump that boom, boom, boom.
Best Phone Accessory Deal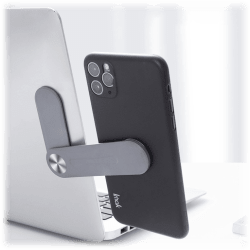 3P Experts EAZY-ARM Phone Holder 2-Pack
Store:
MorningSave
Price:
$12
Shipping:
Free shipping via code "DEALNEWSFS"
Lowest By:
$28
Expiration:
September 30
I get it, unless you're one of the hold-outs still bitterly hanging on to their flip phone (there's two in my family, so I know they exist), we all have a hard time putting our phones down. But what about on those occasions when we sit down at a real computer and need to type? One-handed hunting-and-pecking is so inefficient -- whatever shall we do?

The answer, of course, is to stick a tiny Tyrannosaurus arm on your computer and make it hold the phone for you. And in even better news, you can get not one, but two arms at a total savings of $37, once you use handy (ha) coupon code "DEALNEWSFS" to banish the $9 shipping fee. Huzzah!
Best Speaker Deal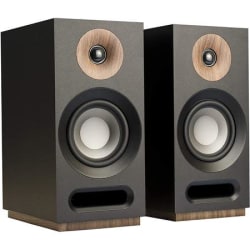 Jamo S Speakers
Store:
Adorama
Discount:
40% to 70% off
Shipping:
Free shipping
Adorama's Jamo speaker sale will make you scream for joy, with prices so low it's hard to beat it. You'll feel like a smooth criminal making off with your choice of bookshelf speakers, floor-standing speakers, subwoofers, and more. No need to limit yourself -- don't stop 'til you get enough! With discounts of 40% to 70% off, you'll find it ain't too much for you to Jam(o).