From TVs to turntables and smartphones to Switches, there's a grand plethora of electronics deals to pick from, so we've narrowed it down to five of the best to help you choose. The results will shock you! (Hopefully not from faulty wiring.)
Best Electronics Sale Deal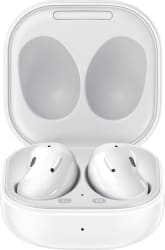 Refurb Electronics at Best Buy
Store:
Best Buy
Discount:
Up to 63% off
Shipping:
$4 s&h
or free shipping w/ $35
In a world where electronics frequently cost an arm and a leg, the people cry out for a hero to save them from this metaphorical dismemberment. Only one store is brave enough to stand against the rising tide – Best Buy, with its battle-tested Geek Squad, is determined to offer certified refurbished headphones, SSDs, and gaming consoles at prices up to $50 under the cost of new versions. This summer... The. Deals. Are. Real.
Best Speaker Deal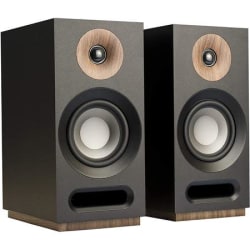 Jamo S Speakers
Store:
Adorama
Discount:
40% to 70% off
Shipping:
Free shipping
Adorama's Jamo speaker sale will make you scream for joy, with prices so low it's hard to beat it. You'll feel like a smooth criminal making off with your choice of bookshelf speakers, floor-standing speakers, subwoofers, and more. No need to limit yourself -- don't stop 'til you get enough! With discounts of 40% to 70% off, you'll find it ain't too much for you to Jam(o).
Best Cell Phone Accessory Deal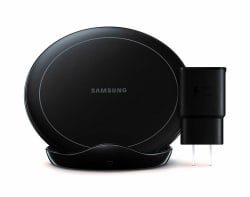 Open-Box Samsung Wireless Charger Stand with Fan Cooling
Store:
eBay
Price:
$14.99
Shipping:
Free shipping
Lowest By:
$30
Look, at some point, you've got to stop long enough to charge your phone. You can do it the old-fashioned way by plugging in a cable, but like trying to set your drink in the armrest cup holder at the movie theater, you're going to circle that port at least a half dozen times before you hit the target. You'll leave thousands of scratches all 'round the hole, leaving Sherlock Holmes to draw deductions about your drinking habits. Perish the thought! This wireless charger not only spares your reputation, but also offers 9-watt charging speeds for your Samsung Galaxy device (or a respectable 7.5 watts for an iPhone.
Best Tablet Deal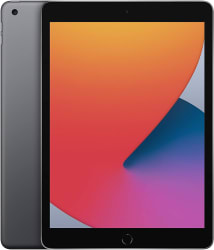 Apple iPad 10.2" 32GB WiFi Tablet (2020)
Store:
Amazon
Price:
$299
Shipping:
Free shipping
Lowest By:
$30
You ever notice how both Cyberdyne and Apple...end in an "E"? I, for one, am extremely suspicious. In T2 (the best sequel of all time, fight me), Arnie's T-800 told us, "My CPU is a neural-net processor, a learning computer." Well, this current-generation Apple iPad features an A12 Bionic chip with a Neural Engine. Clearly, this is the Genisys of the Rise of the Machines, and there is no Salvation from the Dark Fate of Judgment Day. Better appreciate the 10.2" 2160x1620 Retina display, 10-hour battery life, and support for the Apple Pencil and Smart Keyboard... while you still can.
Best Cellphone Deal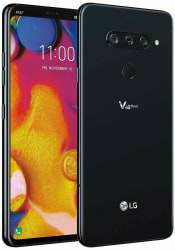 Cell Phone Deals
Store:
eBay
Discount:
Save on almost 500 items
Shipping:
Free shipping
Let's not beat around the bush -- smartphones are as expensive as they are necessary, nowadays. However, let's put this in context: your '90s average Joe(sephine) would have shelled out a still-stunning $900 for the iconic Nokia 6110 (although it did bless us with "Snake", so...). And poor '80s average Josephus? A hope-you-don't-have-kids-to-put-through-college price of $3,995 for the Motorola DynaTAC 8000X. (And that's in 1980s money!) In comparison, the cost of a smartphone now is just a drop in the bucket – or it can be if you take advantage of the nearly 500 new, used, and refurbished options discounted up to 92% off at eBay.