The 10 Best Things to Buy in June (And 7 Things to Hold Off On)
There's more to this month than Father's Day sales!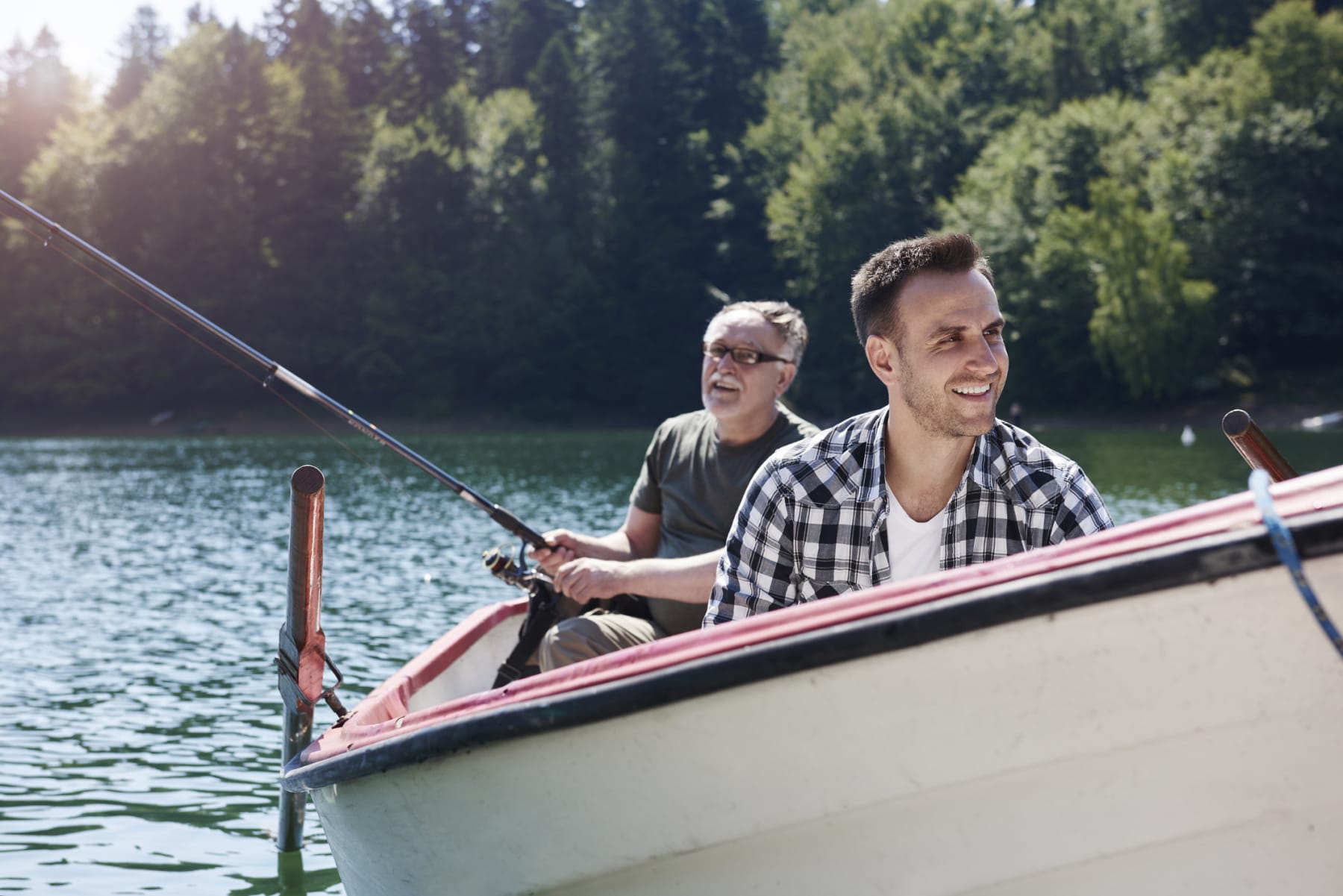 NOTE: June is now over, but you can save while you shop all year long! Learn more in our guide to the best things to buy every month of the year.
June may seem like a month without a ton of good shopping opportunities, but it has plenty of strong contenders. While traditional summer items may not see the best discounts this month, that doesn't mean everything is off-limits.
Check out our guide below on what to buy in June, which other items to consider, and what you should wait to purchase until later.
The 10 Best Things to Buy in June
The below infographic shows five of the best things to shop in June. Check it out, then read about all the June sales and deals to watch for.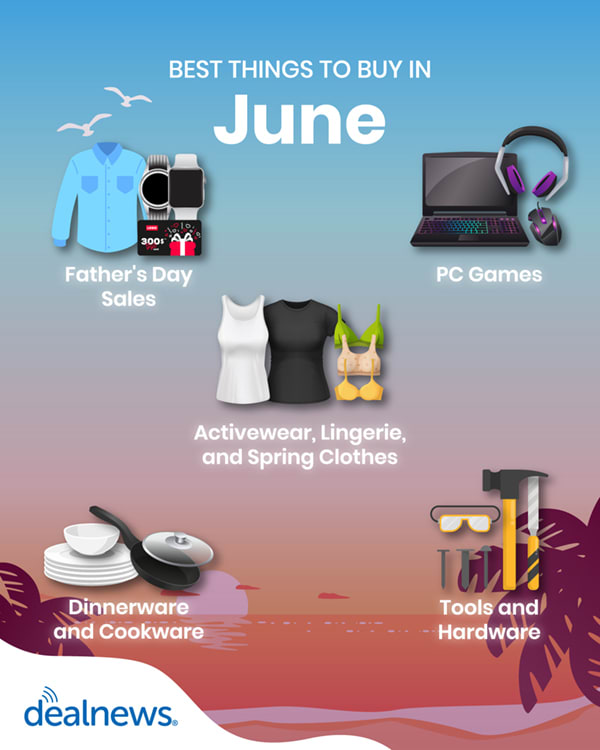 1. Father's Day Sales
If you're a shopper who waits until the last minute, then you likely didn't buy any Father's Day gifts before June 1. (Father's Day 2023 is on June 18, by the way.) But the good news is that June should bring an influx of Father's Day sales and deals to help you tick these items off your list. Look for June sales from the likes of Adorama, eBay, B&H Photo Video, Lowe's, Dick's Sporting Goods, and others.

One thing to keep in mind is that Father's Day sales don't tend to be particularly noteworthy. That doesn't mean they aren't worth checking out, but if you're looking for the best deals, you'll probably have better luck around July 4. Even so, if you want to check out Father's Day sales, watch for the best ones to occur at a variety of retailers. The most popular Father's Day sales we saw last year included the following:

Items that are commonly discounted in these events include tech products, clothing, home improvement supplies, tools, outdoor gear — even LEGO sets! You may be able to find deals on several items during Father's Day sales, but it doesn't mean they're worth shopping, so do your research before you add something to your cart.
2. Splurge Day Deals
June 18 is known as National Splurge Day, and it's typically a day that's framed as one to treat yourself. But even though it's a holiday that may be gaining a bit of popularity, it's not widespread enough for retailers to be offering Splurge Day sales. You can still take advantage of the day, though!
If you do decide to splurge, do it wisely. Look for sales, and make sure that the items you want to splurge on are ones you should splurge on — some things are totally okay to skimp on.
3. PC Games
It might seem like strange timing, but June is an excellent opportunity to stock up on PC games. Thanks to sales from online retailers like Steam and GOG, gaming enthusiasts can expect to save as much as 90% off select titles. Steam has already confirmed dates for its Summer Sale — it'll start June 29 and run through July 13 — but GOG hasn't announced dates for its event yet. Based on dates from past years, GOG will likely start its Summer Sale early in June and run it for most of the month.
Shop PC games at up to 90% off during Steam's and GOG's annual summer sales in June.
While these may be the two biggest sales, they won't be the only ones. Watch for June sales from Humble Bundle and Ubisoft, among others.
4. Spring Clothes
If you're still in need of spring apparel, June is pretty much the last chance to find a big selection of it, as it'll be a part of many clearance sales throughout the month. Some of the most noteworthy discounts we saw last June included these ones:
Other great sales we saw were branded toward Father's Day and graduation celebrations, such as the Reebok Dads and Grads Sale, which took an extra 50% off sale items and offered 35% off full-priced products. Watch for seasonal sales, too, as last year Gap Factory knocked an extra 50% off clearance and 45% off sitewide during its Summer Sale. If you're looking to refresh your wardrobe, June is an excellent time to take a look.
5. Lingerie
Besides spring clothing, another type of apparel to consider buying during June is lingerie, and that's largely due to the Victoria's Secret Semi-Annual Sale. While lingerie is a highlight, the sale encompasses pretty much every type of product that the retailer offers. For example, in June 2022, we saw up to 60% off and deals like swimwear from $9.99, bras from $14.99, and five pairs of underwear for $15. Beauty items and the PINK line should also see some discounts.
SEE ALSO: 11 Ways to Get Cheap Gym Memberships in 2023
Not interested in Victoria's Secret? Frederick's of Hollywood may offer its own savings event during the same time frame as Victoria's Secret, with discounts such as 40% off sitewide and up to 80% off end-of-season clearance items.
6. Activewear
January is when most people think of workout items going on sale, including activewear. And we do see a big push at the start of the year. But around June, people often feel a renewed sense of motivation to get in shape. Because of that, retailers tend to offer discounts on relevant items to entice shoppers once again.
Besides sales from stores like adidas, Nike, and Reebok, we're also expecting super-low prices on activewear staples. Think tank tops, sweatpants, and workout shirts for $6, and shorts and training pants for $10. Watch for "buy more, save more" promotions, as well. Last year, adidas offered three pairs of Women's Essentials Linear Tights for $27 — a deal that was so good it earned our Staff Pick badge.
7. Free Fishing
Thanks to National Fishing and Boating Week, many states offer free fishing days during June for anglers to partake in at no cost. This year, National Fishing and Boating Week runs from June 3 through June 11, but not every state offers free fishing at the same time. Check out your state's free fishing days here and plan accordingly. Some states may even offer longer free fishing periods, including full weekends or even the entire year for certain ages. Alaska, for example, offers free fishing for those 15 and younger and 61 and older all year long.
8. Dinnerware and Cookware
Weddings happen throughout the year, but summer is still pretty much the height of wedding season. Because of that, and graduation season lingering, we tend to see deals on dinnerware and cookware. These items are often popular for different kinds of registries, so it's no surprise that retailers will offer discounts on them during this time. Look for dinnerware items like marble dip bowls for $7, serving platters for $12, and Fiesta dinnerware promotions that let you buy one and get a second for just $1. Look at Amazon and department stores like Belk for these kinds of offers.
If you want to refresh your wardrobe, June is a good month to buy spring apparel, lingerie, and activewear.
As for cookware, we should see items like 10" nonstick pans for only $5, sheet pans for $9, saucepans with lids for $14, and grill woks for $19. If you're looking for sets, we could once again see deals like a 3-piece cast iron skillet set for $25 or a 10-piece Martha Stewart stainless steel cookware set for $62. Watch for these offers to be available at retailers such as Amazon, Belk, and Wayfair, but also watch for Target to offer 30% off select cookware, as well.
9. Tools and Hardware
Warmer temperatures are here to stay for most people for the next few months, so know we tend to see an uptick in tool deals, with more shoppers interested in tackling DIY projects while the weather is nice. Noteworthy offers last June included big purchases like a 12'-by-24' DIY garage shed for $4,000, but also smaller buys like a 1,000-piece assortment of nails, tacks, and brads for just $4. Other notable offers included an Energizer Weatheready folding LED portable lantern and an Amazon Basics 8-ounce hammer for $7 each.
Searching for other tools and hardware? Watch for the return of such offers as a 14-piece drill bit set for $10, a DeWalt 21-piece black oxide drill bit set for $16, or even a massive combo of a DeWalt Tough Box 70-piece bit and nut driver set with a 34-piece drive socket set for $28.
10. Seasonal Produce
June is a month when fresh fruits really shine, with apricots, blueberries, cantaloupe, cherries, kiwi, mangoes, peaches, strawberries, and watermelon at peak ripeness. As for veggies, corn, lettuce, Swiss chard, and zucchini should be part of your meal-planning if you're looking for seasonal goods.
If you want to shop local, consider checking out the Seasonal Food Guide, where you can choose your state, month, and the kind of produce you're looking for to narrow your search. Then it'll give you results about what's in season near you.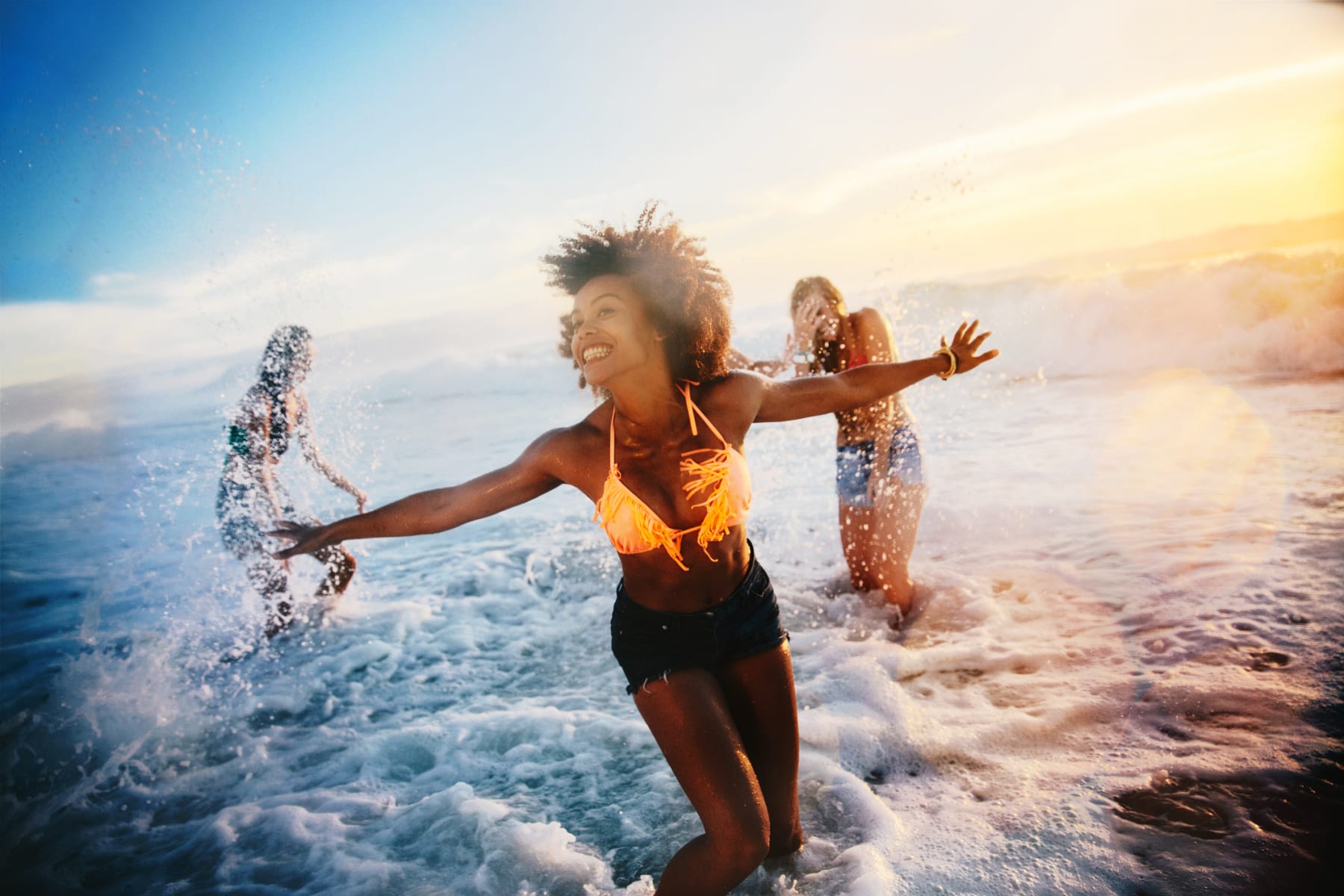 5 Things to Consider Buying in June
1. Swimwear
Generally, we don't advise purchasing seasonal clothing during the months it's made for, but this is one of those rare exceptions. Or at least, it may be an exception. We likely won't see a ton of swimwear deals in June, but if you're in need of new pieces to use this summer, you may be in luck. Last June we saw 1-piece swimsuits for as little as $12, cargo swim trunks for $15, and board shorts for $16.
Watch for outright sales on swimwear, too. For instance, Target could have a "buy one, get one free" promotion for swimwear once again this year, while Lands' End could take up to 70% off, Belk could take up to 60% off, and Kohl's could knock up to a whopping 85% off select swim items this month. Remember that while we'll see some deals, there may not be a huge selection on sale quite yet. So you may have less to choose from if you're shopping for the immediate future.
2. Semiannual Sales
Semiannual sales tend to fall during June and December, although some retailers offer them at different times of year. But thanks to June being a big month for summer-themed ones, we should see at least a handful of semiannual sales to shop this month. While some retailers, such as Victoria's Secret, are easy to predict, semiannual sales from other stores may not be on your radar. Follow your favorite retailers, so you'll find out about these big events and can take advantage of the deals before your favorites sell out.
Aside from Victoria's Secret, stores like Bath & Body Works are also offering semiannual sales, and The Body Shop could, too. More on what to expect from those below.
3. Bath and Body Products
Thanks to big seasonal sales, June could be an excellent time to stock up on your favorite bath and beauty products. Watch for discounts at Bath & Body Works, for instance, which is offering a semi-annual sale. The retailer has deals like 50% off hand soaps, hand sanitizers, and 3-wick candles. Overall discounts range from 50% to 75% off, and they could even provide bonus savings, such as $10 off orders of $40.
Watch for sales from The Body Shop, as well. They may not brand them as semi-annual sales, but could classify their events as an Outlet Sale or Summer Sale instead. Discounts could be as high as 75% off, with prices starting at $2 on a wide range of skin care and body care items. Even better, the retailer may offer free shipping on all orders.
4. Cutlery and Flatware
This is another category that won't be a guarantee, but if you're in need of new knives or flatware, it's a good idea to keep an eye out in June. These are items that may make their way onto wedding registries, but also can be good purchases for those moving out on their own for the first time.
SEE ALSO: When Do Grills Go on Sale?
Stores like Amazon and eBay could provide deals such as 12-piece knife sets for $20 or 22-piece cutlery sets for $25. If you're looking for flatware, watch for simple but large sets such as an Amazon Basics 65-piece one to be just $26.
5. Outdoor Gear
If warmer temperatures have you wanting to enjoy the great outdoors, then June is a good month to look for outdoor gear in general. Stores like Academy Sports & Outdoors could offer discounts of up to 50% off, while Moosejaw could offer the same level of savings for a short period of time (last year it was 96 hours). Even though the REI Anniversary Sale happens in May, there's a good chance REI will offer up to 50% off select items in June, as well.
One outdoor store you may want to keep in mind is The House. Reports sprang up back in March that it would be closing its doors and laying off staff. All sales are final if you decide to shop this retailer, so keep that in mind, but you may be able to find seriously great discounts at their closing sale.
And 7 Things Not to Buy in June
| Item | When to Buy | Why? |
| --- | --- | --- |
| Designer Clothing and Accessories | July | The Nordstrom Anniversary Sale will kick off on July 17 and provide plenty of savings on designer goods then. |
| Air Conditioners | July, August, or September | These items are in high demand with temperatures warming up, so if you need a good deal, you'll probably see decent discounts around July 4 at the earliest. |
| Summer Clothing | July, August, or September | These pieces are just hitting shelves, so discounts aren't going to be common yet. Instead, watch for price drops around July 4 at the earliest. |
| Mattresses | July or September | June is devoid of big shopping holidays with mattress discounts, so July 4 and Labor Day sales will be your next best bet for these. |
| Amazon Devices | July or November | This is a category that's best around Prime Day — often in July — or Black Friday in November, as Amazon drops the prices on its devices to celebrate the shopping holidays. Timing will depend on when Amazon holds it next Prime Day. |
| Laptops | July or November | Thanks to Prime Day and Black Friday, you can expect better discounts during those times than in June. Like with Amazon devices, timing will hinge on when the next Prime Day occurs. |
| Grills | August, September, or October | Grills are in high demand in the summer, and while some deals are sure to pop up, we expect better discounts later in the season. |
Can't wait to shop? Check out the best deals available now, and follow us on Facebook for more money-saving tips and tricks.
---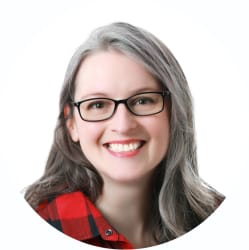 Senior Staff Writer/Consumer Analyst
Julie's work has been featured on CNBC, GoBankingRates, Kiplinger, Marketwatch, Money, The New York Times, Real Simple, US News, WaPo, WSJ, Yahoo!, and more. She's extolled the virtues of DealNews in interviews with Cheddar TV, GMA, various podcasts, and affiliates across the United States, plus one in Canada.
DealNews may be compensated by companies mentioned in this article. Please note that, although prices sometimes fluctuate or expire unexpectedly, all products and deals mentioned in this feature were available at the lowest total price we could find at the time of publication (unless otherwise specified).