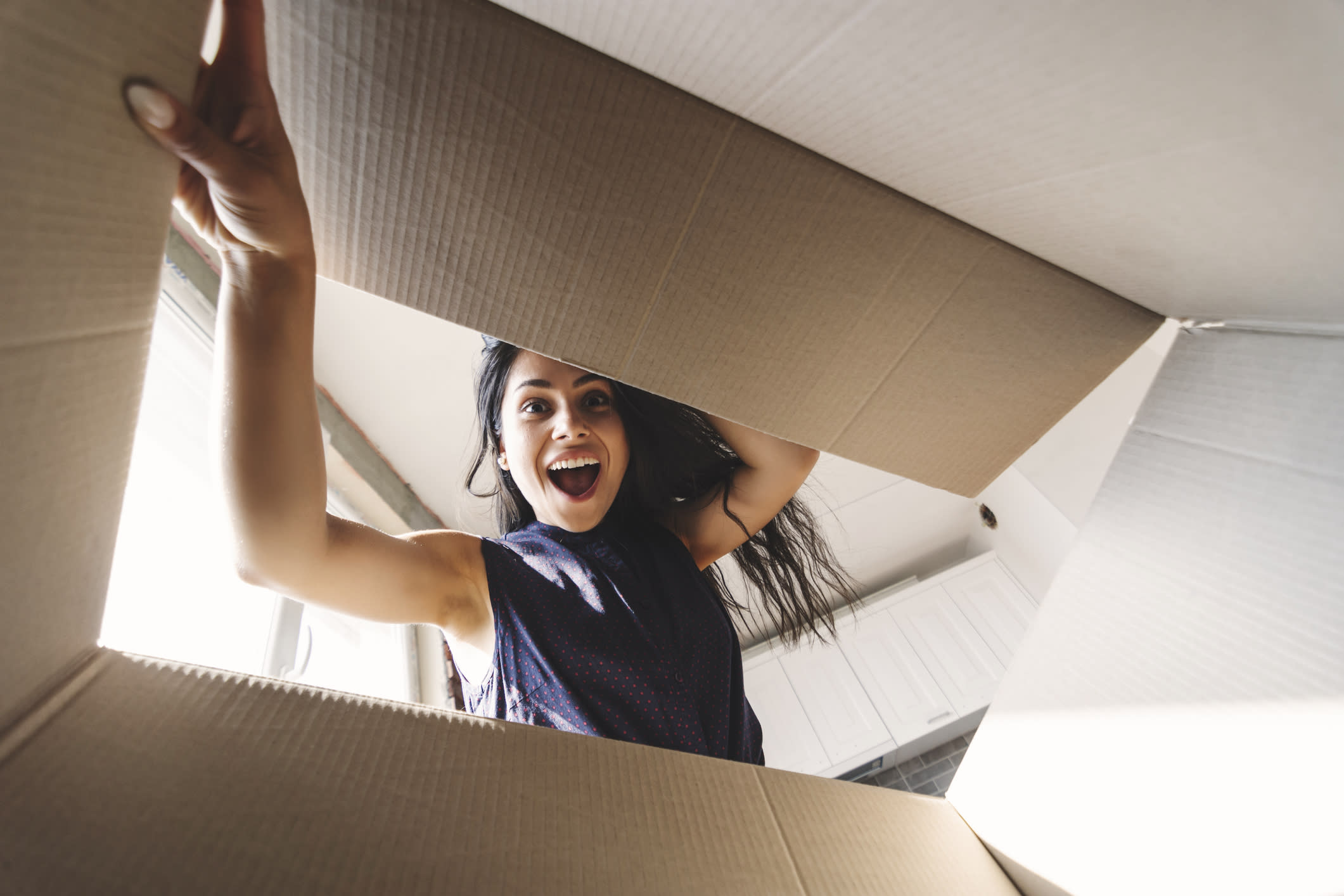 June is the first month of summer for many, and while it brings exciting vacation opportunities, it might not seem like a great time to shop. However, plenty of June deals are available if you just know what to look for!
Whether you need Amazon items, Father's Day gifts, clothing, workout gear, or something else, we've covered all the best buys of June 2021. Check out 11 things to buy this month, and six things to hold off on for now. Also read up on what to buy every month of the year, so you'll know when you can save on the items you want.
The 11 Best Things to Buy in June
1. Prime Day Deals
While Amazon's Prime Day holiday typically falls during the month of July, the online retailer is mixing things up for 2021. Last year the event was delayed until October due to the coronavirus pandemic, and this year Amazon has decided to host Prime Day nearly a month earlier than usual, on June 21 and June 22.
SEE ALSO: Check Out the Best Amazon Prime Day Deals
The Prime Day event page states that Fire TVs will start at just $99.99 and points to an Amazon Photos promotion with daily giveaways, as well. Early Prime Day deals include the opportunity to save on Twitch subs and merchandise. Amazon highlights other services, too, including Amazon Kids+, Prime Wardrobe, and Amazon Music Unlimited.
2. Father's Day Gifts
One of the biggest holidays this month is Father's Day, which will be on June 20. Because of that, gifts to celebrate are high on the list of what to buy in June. Plenty of stores will be offering savings on items for dear old Dad, whether you're hunting for traditional presents or out-of-the-box picks. Expect stores like eBay, Sam's Club, and Google Shopping to offer a variety of items on sale, including clothing, accessories, tools, tech, grills, computers, and gadgets.
Father's Day sales will vary, but we expect some discounts to be pretty deep. Last year, we saw Woot! take up to 68% off, while Nordstrom knocked up to 76% off clothing and accessories from brands like Nike, Callaway, Champion, and Oakley. If you're interested in tech gifts, be sure to watch for Newegg to bring back discounts of up to 80% off during its Father's Day event. On a budget? Consider checking out stores like Dick's Sporting Goods, which is offering gifts under $25 again in 2021.
3. Items to Treat Yourself
The holiday known as National Splurge Day began in 1994 and falls on June 18 every year. It's supposed to be a day for treating yourself, but that doesn't mean you have to spend a fortune doing so. Consider something small, like a latte at your favorite coffee shop or a new book you've been wanting. Be sure to check out our Staff Pick deals if you need some ideas, too.
4. Red Lobster Gift Cards
If you're looking to treat dads and grads to dinner out, consider purchasing Red Lobster gift cards. Now through the end of June, you can buy $50 in gift cards in-restaurant or online, and you'll receive a $10 bonus coupon for free. The bonus coupon can be redeemed on orders of $30 or more in July and August, whether you opt for dining in, getting an order to-go, or having food delivered.
SEE ALSO: What to Expect From Father's Day Sales in 2021
5. PC Games
We have the Steam Summer Sale to look forward to this month, when the gaming site could take as much as 90% off tons of titles. However, it won't be the only one offering deals — watch for GOG to have its own sale. The Steam sale should begin around the end of the month — last year it started on June 25 — while GOG's sale could begin anytime. Be sure to keep an eye on both sites if you're interested in stocking up on PC games.
6. Spring Clothes
If you want to stock up on layering essentials suitable for ever-changing weather, look no further than this month's clothing sales. While more summer-specific sartorial selections won't see the same deep discounts in June, that doesn't mean you're totally out of luck.
Watch for stores like Target to offer multiple dress styles for only $10 in June.
Watch for shorts to be as low as $7, tees to be as little as $5, flip-flops to cost just $8, and sandals to dip down to $10. Summer dresses could be as cheap as $7, and watch for stores like Target to offer multiple styles for only $10. That'll give you the perfect opportunity to upgrade your wardrobe with something stylish to withstand hot temperatures.
7. Lingerie
It might seem like a strange time to stock up on lingerie, but June is one of the best months to do it. Thanks to Victoria's Secret hosting its summer semi-annual sale, it's a great time to find intimates for less. If the event continues its historical trend, it should begin early in the month and last for several weeks.
Expect discounts to range from 25% to 60% off early on, and for shipping to be free on purchases of $100. There's a chance the savings could go much higher, though. Last year, we saw up to 70% off when the sale began around June 6, and by the end of the month, it had only grown better. That's when we saw up to 70% off plus an extra 25% off one item. In both cases, free shipping was available on orders of $100 or more.
Either way, we expect Victoria's Secret sale prices to be as low as $4, while beauty items could start around $6, bras around $17, sleepwear around $20, sport and loungewear around $20, and lingerie around $25.
8. Workout Gear
Activewear is popular in January, when everyone is busy making resolutions to get fit. But another time we see notable discounts is in June. Oftentimes, consumers are ready to renew those resolutions in an effort to get fit or build a beach body before their summer vacation. Because of that, retailers drop their prices to entice shoppers, and the discounts are nothing to scoff at. Last year, we saw athletic shirts for as little as $3, athletic shorts for $9, joggers for $13, and yoga pants for $15.
9. Free Fishing
June 5 kicks off National Fishing and Boating Week. So if you're interested in growing your angling skills, early June is a good time to do so. Pay attention to state laws, but know that most states are offering free fishing days relatively soon.
And if this will be your first time fishing, check out our guide on what belongs in a fishing starter kit; you want to be sure you have everything you need.
10. In-Season Fruits and Veggies
June is huge for in-season fruits, including apricots, blueberries, cantaloupe, cherries, kiwi, mangoes, peaches, strawberries, and watermelon. But it's not all about the sweeter produce — look for cheaper corn, lettuce, Swiss chard, and zucchini, as well.
And if you're interested in eating locally as well as seasonally, don't forget about the Seasonal Food Guide site. You can select your state, the month, and produce preferences to see what's in season in your area.
11. Dinnerware and Cookware
Dinnerware and cookware might not be the kinds of items you expect to find deals on in the month of June, but thanks to wedding season, you absolutely can. Whether you need a gift for newlyweds or just want to upgrade your own sets, you can count on notable offers this month.
SEE ALSO: How to Shop a Target Patio Furniture Sale
Watch for pizza stone sets that cost as little as $11, 18-piece kitchen tool sets for $20, and cookware sets for $40. Additionally, keep an eye out for baking dishes with hot/cold packs and zippered carrying totes to go for only $25. These are perfect for summer potlucks and picnics, as well as gatherings year-round.
And 6 Things to Skip
Not everything in June will be worth your time and money, especially if you're hunting for an item that was just discounted for Memorial Day. Check out the products that you should wait to shop.
| Item | Don't Buy | When to Buy | Why? |
| --- | --- | --- | --- |
| Summer Clothing | In June | In July or September | Memorial Day has a fair amount of clothing sales, with some including summer items. However, expect to see more during July 4th sales and at the end of summer, when retailers start clearing out stock to make room for fall apparel. |
| Laptops | In June | In July, August, or November | Laptops are another item included in Memorial Day sales, but we probably won't see notable deals on them again until July 4th or during Back to School season in August. That being said, the best time to buy remains Black Friday in November. |
| Electronics | In June | In November | With some exceptions around Father's Day and Back to School sales, summer in general just isn't a time to find deals on electronics. Instead, try to hold out for November, when Black Friday should bring the best deals. |
| Mattresses | In June | In July, September, or November | Mattresses tend to really only see deals around big shopping holidays, so beyond Memorial Day, your next best bet is July 4th and Labor Day. After that, you may have some luck around Black Friday. |
| Patio Furniture | In June | In August, September, or October | Patio furniture deals might appear during summer sales, such as Memorial Day and July 4th events, but we expect the very best offers to come at the end of the season. Hold off until at least August, when retailers should start clearing out stock to make room for fall items. |
| Grills | In June | In September or October | Grills are another item that we often see discounts on during the summer; however, they probably won't be the best savings. Those will likely come at the end of summer and beginning of fall, when retailers need to make room for autumn goods. |
Can't wait to shop? Check out our best deals right now!
---