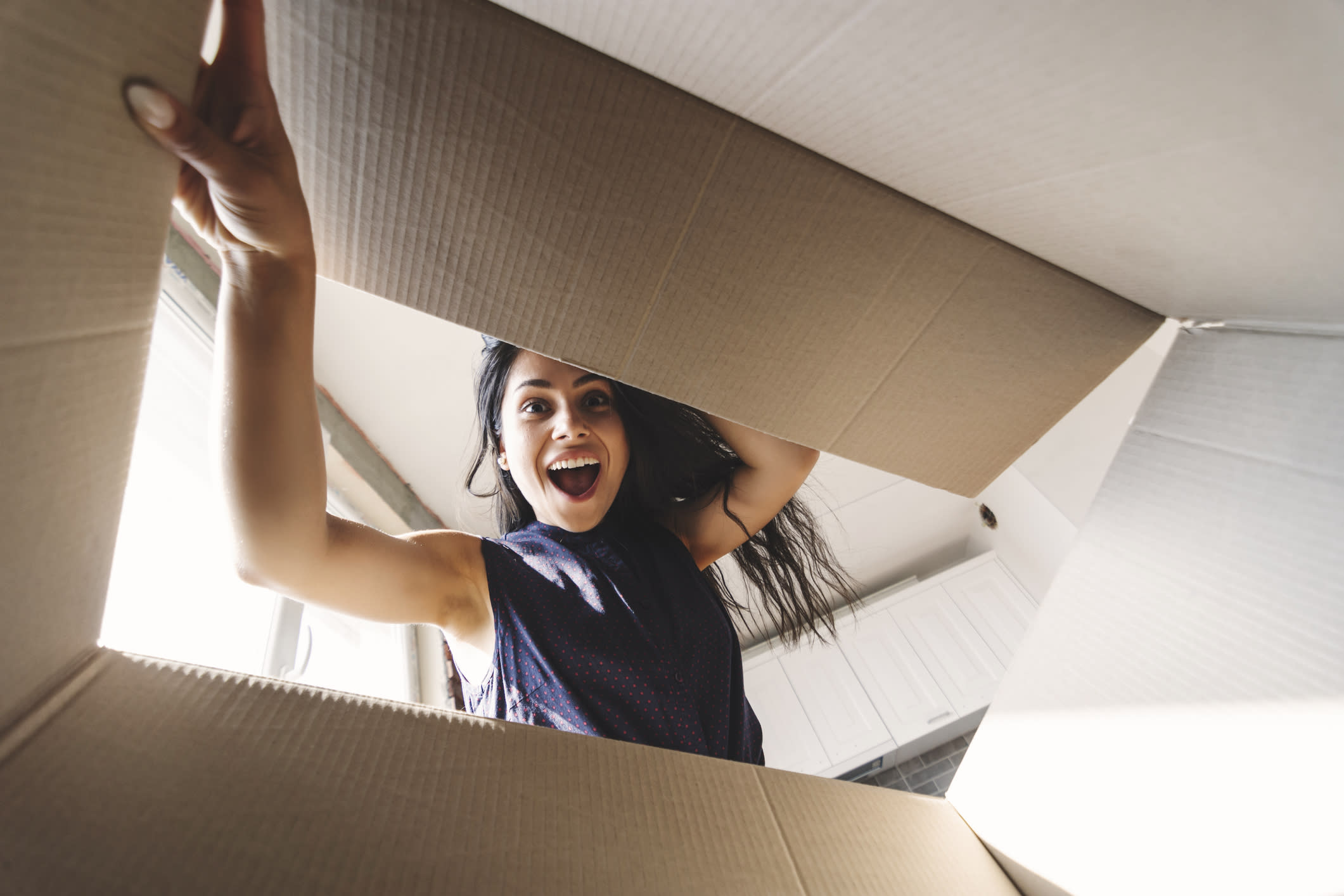 Memorial Day weekend might be the unofficial start of summer, but June is when the hottest season really kicks off. There's plenty to celebrate this month, from Father's Day to Splurge Day to sales that take up to 95% off PC games.
Check out our June buying guide below. You'll learn what to buy this month and what to hold off on until later.
9 Things to Buy in June
Father's Day Gifts
Father's Day is June 21 this year, and while the holiday brings its own sales, you probably don't want to wait too long to shop for dear old Dad's gift. But that doesn't mean you should ignore Father's Day sales — we expect these events to rev up near the beginning of the month. Watch for sales to roll out from Allen Edmonds, Kohl's, and Macy's; these retailers could offer discounts of up to $200 or up to 30% off.
If you want to gift your dad new tech, keep an eye on B&H Photo Video. Last year, it knocked up to $600 off select electronics for Father's Day, providing the opportunity to snag serious savings. If you take advantage of discounts like that, your dad will have no doubt he raised a savvy shopper.
Anything on Your Wish List
June 18 is National Splurge Day, so it's a good time to treat yourself! If you're trying to save more money this year compared to 2019, you can still revel in tiny splurges. Be sure to check out our Staff Pick deals to get some retail therapy inspiration.
PC Games
Gaming enthusiasts of all kinds eagerly await the annual Steam Summer Sale. This year's event will likely kick off around June 25 and run until July 9. In 2019, this sale knocked up to 90% off, with some titles falling to as little as 99 cents.
Prefer your games to be DRM-free? Then look at GOG's sale — it started May 27 and lasts until June 15. Expect its discounts to be similar to Steam's — this year, GOG is taking up to 95% off during its sale, which features more than 3,000 titles.
Spring Clothes
If you're ready to stock up on layering essentials, check out your favorite clothing stores this month. More-summery sartorial selections probably won't see great discounts, but we expect stores like Macy's and Kohl's to offer up to 50% off.
Need new clothes or shoes? Watch for discounts of up to 50% off from stores like Macy's and Kohl's.
Need warm-weather footwear? Check for $1 flip-flops at Old Navy and $5 themed flip-flops at shopDisney. Other sandals could be as little as $8 at stores like Kohl's, PUMA, and JCPenney.
If you want new shorts, know that we expect to see men's shorts for as little as $8 and women's shorts for only $13. Men's and women's T-shirts, meanwhile, will probably be as cheap as $2 and $6, respectively. And count on dresses being as little as $8 this month.
Lingerie
June is a great time to shop for lingerie, thanks to the Victoria's Secret Semi-Annual Sale. This year, the event should kick off early in the month and last multiple weeks, and discounts will likely change as time goes on.
SEE ALSO: How to Buy a Swimsuit Online
Historically, we've seen semi-annual-sale discounts begin at around 25% to 60% off, with free shipping on $100. However, 2019's sale was broader from the start; you could get free shipping on $50 via a coupon code. Lingerie started at $19.99 last year, but the sale typically encompasses many more items, including panties, bras, beauty, sleepwear, and sportswear.
Workout Gear
If you're needing new activewear, you could find yourself pretty lucky this month. We expect deals in Lululemon's We Made Too Much sale sections, which usually feature discounts on men's, women's, and girls' apparel and accessories; also count on free shipping sitewide. We've seen prices drop as low as $7 to $9, which for Lululemon can mean excellent savings.
Even if you aren't interested in that store, you can still watch for other activewear deals. Last year, Macy's discounted Under Armour items to as low as $7. In general, we saw men's and women's activewear pants and shirts fall to around $10 at retailers like eBay, JCPenney, Walmart, and Proozy.
Free Fishing
June 6 kicks off National Fishing and Boating Week. So if you're interested in growing your angling skills, early June is a good time to do so. Pay attention to state laws, but know that most states are offering free fishing days relatively soon.
And if this will be your first time fishing, check out our guide on what belongs in a fishing starter kit; you want to be sure you have everything you need.
Air Conditioners
June 2019 brought a surprising amount of deals on air conditioners — more than any other summer month last year. We saw 5,000-BTU models, which can comfortably cool up to 150 square feet, for only $131. We also saw personal air conditioners for only $153, and portable air conditioner and dehumidifier combos for $216. Those models were capable of covering up to 400 square feet.
Whatever your budget and needs, you're likely to find an air conditioner deal this month that won't break the bank.
In-Season Fruits and Veggies
June is huge for in-season fruits, including apricots, blueberries, cantaloupe, cherries, kiwi, mangoes, peaches, strawberries, and watermelon. But it's not all about the sweeter produce — look for cheaper corn, lettuce, Swiss chard, and zucchini, as well.
SEE ALSO: How to Get Online Grocery Delivery
And if you're interested in eating locally as well as seasonally, don't forget about the Seasonal Food Guide site. You can select your state, the month, and produce preferences to see what's in season in your area.
What NOT to Buy in June
June has lots of stellar deals, but don't expect big discounts in every product category. The following items will likely be better buys later in the year.
| Item | When to Buy | Why? |
| --- | --- | --- |
| Amazon Alexa devices | Prime Day and Black Friday | Though Prime Day is reportedly being pushed back to Q4 this year, it's still going to be one of the best times to buy these smart home gadgets. If you don't find what you want on Prime Day this year, hold out for Black Friday. |
| Laptops | July or November | With Memorial Day sales ending and Back to School season still ahead of us, you probably won't see great deals on laptops in June. Hold off until July, at least. And if you can, wait until Black Friday to get the best deals. |
| Summer clothing | August or later | If you want the best prices, you're better off waiting until August, when retailers start to clear their shelves for fall clothing. |
Readers, what are you buying this month? Let us know in the comments below.
---