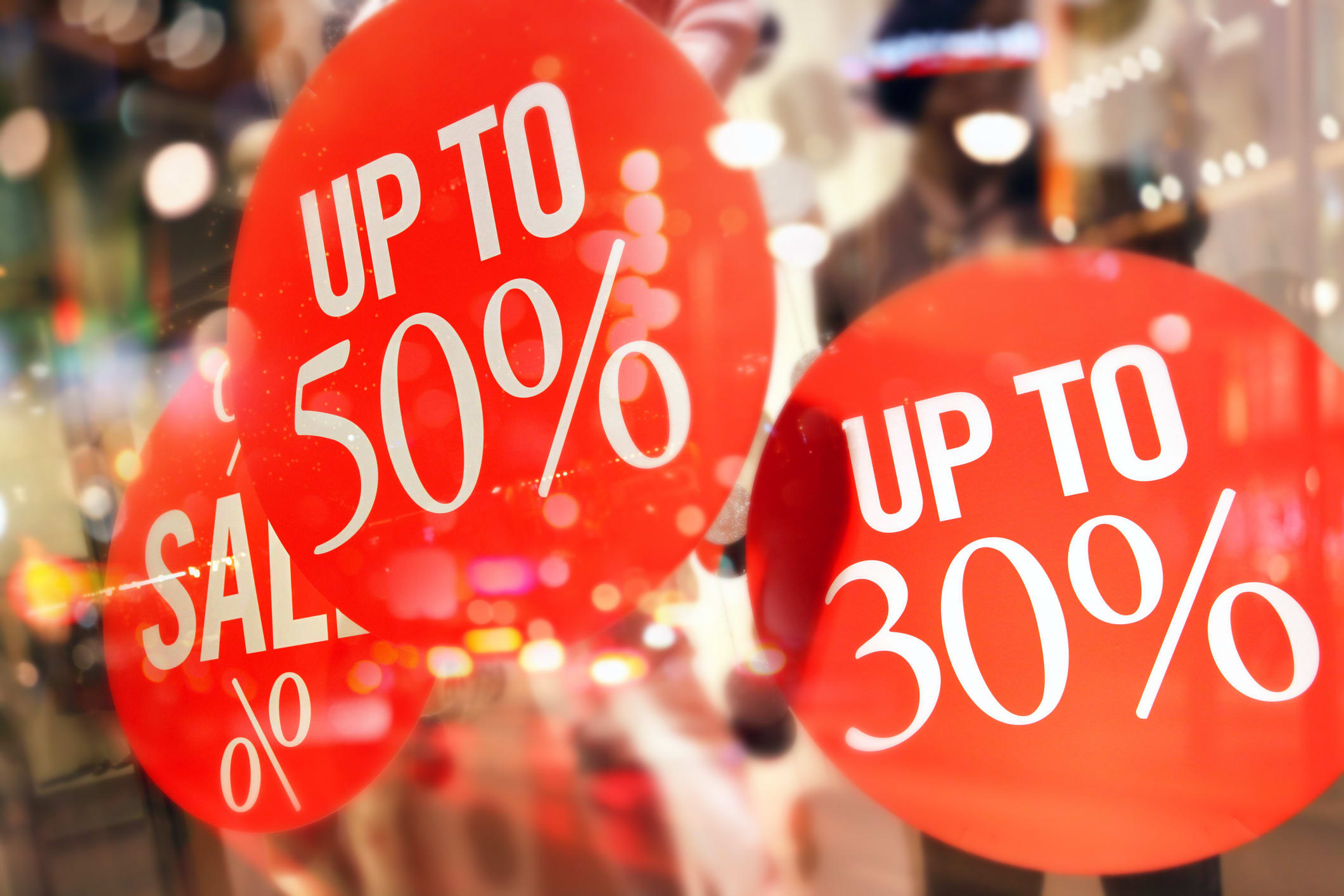 Black Friday hype will kick off soon enough, but Columbus Day is here now — and it brings sales of its own. The holiday is today, so we've put together a guide to help you navigate these fleeting discounts. Read on to discover what to buy from Columbus Day sales in 2018.
Columbus Day Sales Start Early but Don't Last
Last year, the first Columbus Day sale we saw dropped on October 3, which echoed 2016. As expected, the first sales for 2018 popped up early, as well; Reebok and The Children's Place kicked things off on October 2. We expected early discounts to be modest, and for the savings to increase as we got closer to the holiday itself.
Sales will drop off sharply the day after Columbus Day, as vendors ramp up their preparations for Black Friday.
However, these sales aren't likely to hang around for long. In 2017, we saw the most discounts a few days before Columbus Day (or "Indigenous Peoples Day" in some places). While they lasted through the holiday itself, most also expired by the end of the night. Some sales were still around the following day, but a good chunk of those were done by the end of Tuesday. We expect more of the same in 2018. Most sales will drop off sharply the day after Columbus Day, as vendors ramp up their preparations for Black Friday.
Look Beyond the Sales
Sales are the obvious places to start when shopping Columbus Day deals, but you can find excellent single-item offers if you're willing to do a little digging. The best deals we saw last year were for single items from some of the biggest-name stores. Amazon and Walmart led the pack, having the most deals that earned our Editors' Choice designation on Columbus Day, but Home Depot and eBay followed close behind with their own savings. That wasn't all — Best Buy and Sam's Club also had deals worth seeing.
Skip Clothing Until Black Friday
In 2018, we're expecting clothing deals to account for about 20% of the offers we see on Columbus Day. That's a large chunk from a single category, and there are sure to be noteworthy savings within it. However, unless you're shopping for a specific item or occasion, the general clothing sales during Columbus Day fall flat compared to Black Friday.
SEE ALSO: The Ultimate Buying Guide
Designers and designer outlets will take anywhere from 25% to 40% off, but if you wait for Black Friday, those savings will likely increase. A few stores should cut up to 70% off, which is an excellent discount. Those stores could apply the same discount to more items in November, though.
It's a Good Time to Shop for Shoes
In 2017, only about 5% of the deals we posted on Columbus Day were for shoes, and we're expecting more of the same in 2018. Even though shoe deals probably won't be plentiful, that doesn't mean you should pass them up. For instance, last year Spring took 30% off select Cole Haan footwear, and Amazon cut up to 40% off Ecco shoes. Kohl's also joined the celebration, taking up to 70% off its clearance items, while Crocs cut an extra 30% off sale styles.
Kohl's also took up to 60% off Nike clearance items, making Columbus Day a good time to grab a new pair of athletic kicks. Reebok had a handful of single-item deals that were worth taking advantage of, too. On Columbus Day 2017, the shoe retailer cut prices on select pairs of running shoes and other athletic footwear to between $26 and $52, depending on what style you were shopping.
Spruce Up Your Home
If you've been waiting for the chance to do a light remodel or upgrade select items around your home, Columbus Day can be a treasure trove. In 2017, about 30% of the deals we posted on the holiday appeared in the home and garden categories, including tools and hardware, and appliances.
Look for discounts of 20% to 70% off from retailers like Macy's, Sur La Table, and Overstock.com.
Macy's took an extra 20% off select home items, including kitchen appliances, and Sears cut 40% off a variety of kitchenwares. Look for similar offers for Columbus Day 2018. Sears also cut prices on its mattresses by 60%, making it a good time to ditch your old, worn-out bed.
Looking to make cosmetic changes? Overstock.com took up to 70% off a variety of furniture, area rugs, bedding, and decor last year. Pottery Barn and Crate & Barrel offered 20% to 30% off everything from rugs to lighting, and Sur La Table took up to 65% off select items, as well.
Keep an Eye on Electronics
It might come as a surprise, but Columbus Day is a good time to watch for deals on electronics. We don't expect the best savings — that honor still belongs to Black Friday. However, that doesn't mean Columbus Day electronics deals aren't worth a look, especially since it's likely stores will have more reliable stock.
SEE ALSO: Do You Need a Smart TV?
In 2017, Canon had a refurbished sale where it took up to $389 off cameras and lenses. That huge discount beat the one Canon offered in 2016 — which took up to $100 off — by a wide margin. And Canon is hosting another refurbished sale for Columbus Day 2018, taking up to $340 off its cameras and lenses.
If you can't wait until Black Friday to snag a TV, Dell Home should have another handful of deals this year for Columbus Day. Last year, Dell Home bundled 4K sets with up to $300 in gift cards. We expect a variety of sizes to be available again this year at 43" and up, and bundled with gift cards that are at least $100; bigger sets should have larger gift card amounts.
Columbus Day Sales Are Disappearing
Columbus Day sales have been trending downward for the past couple of years. In 2016, we listed a total of 41 branded sales, but last year we posted just over half that amount. With the Black Friday season expanding more every year, there's a good possibility some retailers just don't want to add another sale to their fall roster. We expect to see a fair number of Columbus Day sales for 2018, but we wouldn't be surprised if in the future, those events are seen less and less.
Readers, will you be shopping the Columbus Day sales? Or are you planning to wait for Black Friday instead? Let us know in the comments below!
---