Whether you're looking for gifts with a practical use or something a little more fun, we've got you covered with the week's best gifts for women. Score the perfect coat for wintry weather, a handy cork pull for your fav wine lover, and more.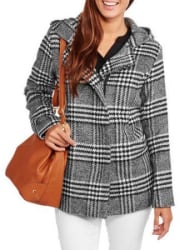 Maxwell Studio Women's Faux-Wool Hooded Coat
Store: Walmart
Price:

$12


Shipping:

In-store pickup,

or $5.97 s&h
Lowest By: $28

It might be cold outside, but your gift recipients will stay toasty in this zip-front hooded coat. It's available in four colors (Herringbone Plaid pictured), so you're sure to find something to suit every style. Even better it's made of faux-wool, so you won't have to worry about your giftee feeling itchy. It's available in sizes XS to XXL.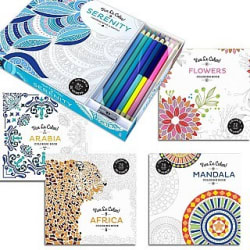 Vive Le Color Adult Coloring Book 5-Book Set
Store: 13 Deals
Price: $15.72 via code "COLOR4CHRISTMAS" EXPIRED
Shipping: Free shipping
Lowest By: $27
Expiration: December 20

If you know someone who's always on the side of stressed out, gift this adult coloring book 5-book set and encourage them to relax. They'll have everything they need to get started immediately, and it's way better than giving a gift card for something like free yoga classes — at least they can drink wine while they color. It includes 12 colored pencils and the Vive Le Color Serenity, Vive Le Color Arabia, Vive Le Color Africa, Vive Le Color Flowers, and Vive Le Color Mandala books.

Feeling stressed yourself? The coupon above also bags two sets for $25.48, so you can keep one for yourself.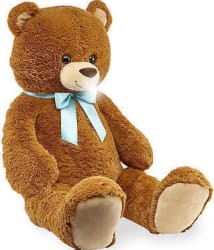 Toys"R"Us Animal Alley 42" Stuffed Bear
Store: Toys"R"Us
Price: $19.99 EXPIRED
Shipping: Free shipping
Lowest By: $6
Expiration: December 20

Some women will always love getting something soft and cuddly, and this stuffed bear will certainly fit the bill. Perfect for stuffed animal fans, this bear also makes a solid nap spot. It stands 42" tall, comes in Brown, and features a bow.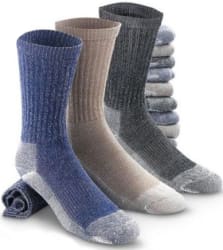 Refael Women's Merino Socks 2-Pack
Store: eBay
Price: $5.99 EXPIRED
Shipping: Free shipping
Lowest By: $9
Expiration: December 21

Made for the woman who always has cold feet, these merino wool blend thermal socks will keep her feeling cozy and warm no matter how frosty it is outside. They're heavy cushioned and have arch support, which makes them suitable for outdoor activities as well as lounging around the house. They come in sizes 9-11 and the colors ship at random.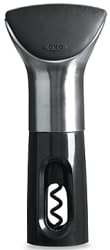 Oxo Steel Cork Pull
Store: Bed Bath & Beyond
Price: $9.99 EXPIRED
Shipping: In-store pickup, or $5.99 s&h
Lowest By: $23
Expiration: December 20

This handy gift is more on the practical side, but if you know someone who struggles with wine corks, they'll be glad to receive this. It's die-cast stainless steel and has a nonstick screw that purports to easily slide through corks with just a few turns of the knob. Plus, it includes a built-in foil cutter.