You can save on smart devices, apparel, furniture, decor, and plenty more besides in these after-Christmas sales. Find your last purchase of 2019 or your first of 2020 from stores like Amazon, Macy's, and Walmart.

Amazon Year End Deals
Store: Amazon
Shipping: Free shipping w/ Prime EXPIRED
Expiration: December 31

Hear us out, because this is going to sound crazy: if you're looking for some savings in the After Christmas sales, it might be an idea to start with this new upstart mom-and-pop business named Amazon. We think they're going to be big, and oh boy, they've already got a little bit of everything. There are also daily deals to keep track of, and we hear tell of a mysterious "Prime" subscription which has various benefits we won't exhaustively detail here.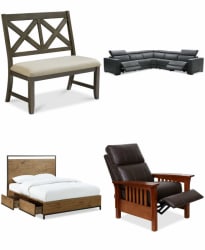 Macy's Lowest Prices of the Season Furniture Sale
Store: Macy's
Discount: 20% to 65% off EXPIRED
Expiration: January 3

If you're looking to start the new year afresh with some fresh furnishings, Macy's current sale should have something of interest at a tempting price. Discounted items range from beds, rugs, and sofas to dining tables, bar stools, and bookcases – over 4,500 items in total. One of our favorite items is the Sobro Smart Coffee Table, which is at a Staff Pick price of $999 – the second-best price we've ever seen.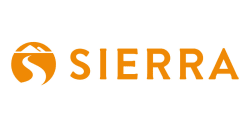 Sierra Epic Winter Clearance
Store: Sierra
Shipping: $5.95 s&h EXPIRED or free shipping with $89 via code "SHIP89"
Expiration: January 8

With brands like The North Face, Marmot, and Carhartt represented, Sierra's winter clearance sale is a fine place to start your search for some great deals on outdoor gear. You can stock up on men's, women's, kids', and even pets' apparel, shoes, and accessories for any January walks in an Epic Winter Wonderland.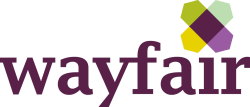 Wayfair Year-End Clearance Sale
Store: Wayfair
Discount: Up to 75% off EXPIRED
Shipping: $4.99 s&h, or free shipping with $49
Expiration: January 1

Looking for some home and garden discounts in a broader sense than Macy's furniture sale is offering? Wayfair's clearance selection might have what you need, extending its bargain-y business into categories including lighting, appliances, and the perennial winter favorite, the patio bar. They also still have clearout prices on holiday decor, if you want to get a very early headstart on next year's festivities.





Walmart End-of-Year Clearance
Store: Walmart
Shipping: In-store pickup, EXPIRED or free shipping with $35
Expiration: January 3

According to their website, Walmart's current best-selling clearance item is a karaoke machine, which makes us hope that a lot of our readers are as big on karaoke but shy of public embarrassment as we are. We may be singing bad Nickelback songs alone in our rooms, but we're doing it together, in a way. But even if that's not what you're buying, there's definitely something you'll want here, whether that's new pajamas for the kids, or razor refills, or (we're not kidding) a $47,000 rug.