Store Newsletters Offered Fewer Discounts Last Year; Are They Still Worth It?
Retailers are cutting email discounts in favor of personalized messages that draw back consumers. But you can still score a discount in other ways.
Being on a retailer's mailing list has always been a great way to get access to sales and coupons, but those benefits might be decreasing. A recent study by Listrak suggests that these deals are coming less frequently. Instead, retailers are focusing on making a personal connection with customers to draw them back to stores and websites to buy. Out of the top 500 internet retailers, 22.2% sent more personalized email marketing in 2014, but discount offers in these emails have decreased by 45%.
Why Are Stores Cutting Back on Discounts?
According to the study, personalized messages stand out more in a packed email inbox, which increases the chance that you'll open the email and click on one of the links inside. Many retail sites are quick to email customers who leave something in their shopping cart (66.7% send an email within 24 hours of a shopping cart being abandoned), reaching out to them with additional product information and recommendations to encourage them to come back and spend. However, retailers are now more likely try to lure you back without offering special discounts — at least not immediately.
Discounts Are More Likely After Several Emails
While retailers do still offer deals to customers, the percentages are much lower than they have been in the past, and they're only likely to be offered after a few emails have been sent. Only 18.1% of the top 500 offered a discount in the first email, while 39.5% offered a discount in the second email, and 48.8% offered a discount in the third email.
Of course, mailing lists aren't the only way to nab coupons. Some retailers will offer more coupons than others and you'll find online coupon codes are more common at certain times of the month.
Are Store Newsletters Still Worth It?
A reduction of coupons by email does complicate the question of whether it's worth signing up for a retailer's mailing list. With fewer deals being offered, especially to customers over mailing lists, there's not as much financial incentive to sign up. However, the fact that there are fewer special deals doesn't mean all deals are gone — while special coupons and discounts are less common, you can still find them through a company's mailing list. Further, a mailing list is often the fastest way to find out about sales and other discounts, which means you can get a head start on the bargains.
Whether that's enough for you to stay on someone's mailing list is a matter of personal opinion, and how much email you're willing to wade through on a regular basis. But even with fewer discounts, signing up for a mailing list can be worthwhile for brands and businesses you're particularly invested in.
One newsletter that is always full of discounts is our own DealNews Select Newsletter. So sign up today knowing it's totally worth the space in your inbox.
---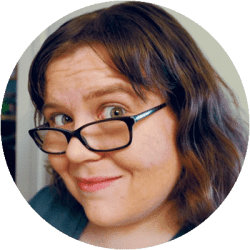 Contributing Writer
Originally working in IT, Elizabeth now writes on tech, gaming, and general consumer issues. Her articles have appeared in USA Today, Time, AOL, PriceGrabber, and more. She has been one of DealNews' most regular contributors since 2013, researching everything from vacuums to renters insurance to help consumers.
DealNews may be compensated by companies mentioned in this article. Please note that, although prices sometimes fluctuate or expire unexpectedly, all products and deals mentioned in this feature were available at the lowest total price we could find at the time of publication (unless otherwise specified).