Skipping the Holidays? 7 Ways to Book a Cheap Vacation
Whether you want sunshine in Florida or a ski trip in Utah, you can get there with these inexpensive holiday vacation ideas.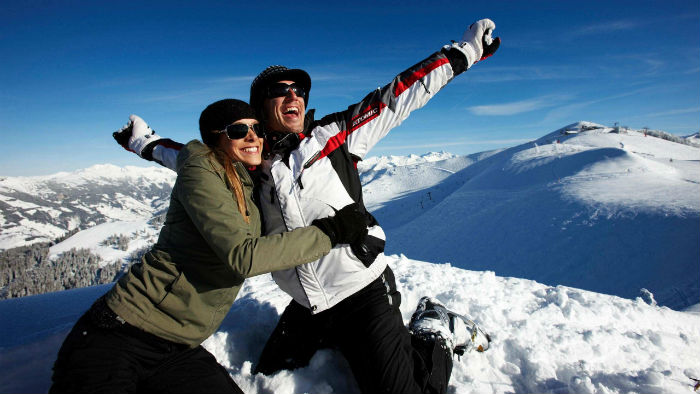 On the one hand, the holidays mark a time to be generous to those you love most. But if you love yourself even more — and we caught that adoring gaze in the mirror — then the holidays are also about being cheap. We're not suggesting you buy yourself a fake Rolex; cheap as in a cheap vacation is more like it.
The good news is that, if you would prefer to escape this holiday season, it can be done inexpensively — with a little bit of intelligent forecasting and some help from your friends right here. We consulted two experts for advice: Priceline travel analyst Brian Ek and Hopper chief data scientist Patrick Surry. Between the two of them, we've gleaned plenty of great advice on how to get out of town as the winter holidays approach.
Sunshine State of Mind
Anyone who's ever packed a carry-on knows that warm weather climes get more popular as the temperatures up north dip. But bargains abound in Florida if you time things right, Ek says. That pertains in particular to hotel rooms; in Orlando, the average daily room rate in late November is just $102. "Thanksgiving is a really good time, because come the winter breaks and all the way into spring break, rates go up," Ek says.
Likewise, if you can get a jump on the spring-break boneheads, Daytona Beach rates average just $91 — which means you can stay for nine days at a price cheaper than a 128GB iPhone 6s. Besides, you weren't going to take any calls, right?
Ski Jump to Salt Lake City
Utah's beloved ski resorts, such as Snowbird and Alta, can get a bit pricey come winter. But Ek has a trick to manage a "very affordable" ski vacation to both resorts: Stay in Salt Lake City. Right now room rates are at a rock-bottom price, $91 a night. "You can take your skis, jump right on the ski bus, go to the major ski areas in half an hour, and you'll pay a lot less than if you were to stay at those resorts," he says. For more information you can also visit Utah.com.
Overseas, Under Budget
Two travel destinations, the Bahamas and the United Kingdom, will hold bargains during the holiday season, Surry mentions. With the latter, it's largely a matter of the weather being not nearly so nice in the winter as in the spring, summer, and fall. (Then again, there's always a chance of rain in London no matter the season.) Ek adds Costa Rica to the list, a country that's become a haven for American vacationers and expats. You can land a room there for $115 until January, when rates shoot up.
Then again, you could always head to Graceland in Memphis for the big Elvis Presley Birthday Celebration, held January 7 to January 10. Graceland is not quite a foreign country, though it is a strange planet of peanut butter and banana sandwiches.
Choose Jersey City Over Manhattan
The lack of familiarity and desire for luxury explains why many vacationers avoid inner-ring suburbs and nearby towns in favor of staying in the Big City. But Ek insists that it isn't as intimidating as it seems. Consider New York City, for example, which is no Central Park picnic at $266 a night for hotel rooms. "But if you're willing to stay across the river in Jersey City, you'll save a lot of money," he says. "That's one of my favorite tricks for seeing New York on the cheap. Jersey City is the way to go if you want to see Manhattan for the holidays."
"If you're willing to stay across the river in Jersey City, you'll save a lot of money. That's one of my favorite tricks for seeing New York on the cheap."
Besides, what's a hotel room really meant for, other than flopping in bed and channel surfing cable at 2 am?
How to Sale on the Air
Pricing domestic flights for the holidays often entails guesswork, because no one quite knows what the prices will be until the fare hits the fan. But based on last year's trends, Surry says the premium for departures near Christmas will rise steadily by about $25 up until 10 days before departure; for Thanksgiving, it will stay practically level, also until 10 days before.
And of course, what you pay depends on where you go. Seattle, Chicago, and Richmond, Va. are good airfare bets, and while room rates are high in the Big Apple, flights there aren't terribly expensive. There's good news in the form of a 3% drop in fares from this time last year, Surry adds, though a "good price" for an airline ticket still averages $350.
Off the Radar, on the Money
Suppose that you want to go somewhere totally off your radar screen. Even within New Jersey, Trenton is known for little more than being the state capital. But a Hopper analysis shows that flights there are below average in price — and it's just a short train ride away from Philadelphia, making it a potentially cheaper starting point for a Philly excursion. And since it's not South by Southwest festival time, Priceline has hotels in Austin, Texas going for as little as $41: a wonderful rate for a warm-weather clime with hotter music than just about any other U.S. city.
Priceline's Priceless Strategy
If you want to stay somewhere for a rock-bottom rate, Ek has sound advice for working Priceline to your full advantage: "My recommendation is that if I bid on a hotel, I'm going to treat myself right," he says. "Business travel is usually down and so I'm going to go in, look at the published rate, and start at 60% below that rate." He adds: "Think big quality, low budget — a nice star level hotel — then make an interesting bid and see what happens. Especially around the holidays, you'll be surprised at what you can get."
Also, consider the air-and-hotel packages. A certain amount of inventory is committed to those deals in advance — and could lead to a fire sale if they haven't sold well.
If you're wanting to go really, really Cheap City, you can always try Couchsurfing or Airbnb, though the lodging you land will add up to a trip all its own. Plus, driving is almost always less expensive than flying. Where you go, how you stay, and how you get there all boil down to your comfort level and taste for adventure. But regardless, keep in mind: If you once thought that the holidays weren't for everyone, now's the chance to pamper yourself, get off the grid for a bit, and prove beyond a doubt that the holidays are for everyone.
Readers, where are you planning to travel over the holidays? How are you saving money on hotel rooms and airfare? Let us know in the comments below!
---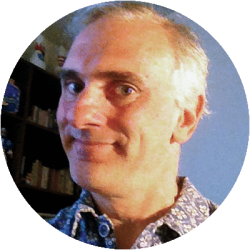 DealNews Contributing Writer
Lou Carlozo is a DealNews contributing writer. He covers personal finance for Reuters Wealth. Prior to that he was the Managing Editor of WalletPop.com, and a veteran columnist at the Chicago Tribune.
DealNews may be compensated by companies mentioned in this article. Please note that, although prices sometimes fluctuate or expire unexpectedly, all products and deals mentioned in this feature were available at the lowest total price we could find at the time of publication (unless otherwise specified).