3 Simple Rules to Protect Your Credit Score While Holiday Shopping
Keep that credit utilization number low, safeguard against scammers, and more tips for preventing a credit score dive.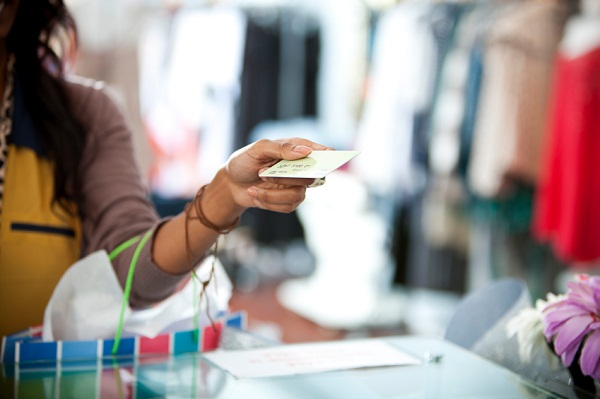 With thoughts of sugar plum fairies, shopping lists, travel plans, parties, and family commitments dancing in your head, your credit score might not make the list.
But if you don't keep your credit score top of mind during the holiday shopping season, you could start the New Year with a dipping (or diving) credit score.
One financial holiday shopping mistake and one month is all it takes for the credit bureaus to receive reports of your newly maxed out credit card, your late payments, your repeated applications for new credit cards, or worse, charges from identity fraud that can destroy your credit score and haunt you all the new year long.
Don't let that be you.
Follow these three simple rules to protect your credit score during the holiday shopping season. (And while you're at it, check out our guide to the best personal finance podcasts, which can offer additional credit advice.)
Don't Carry Your Holiday Shopping Balance Into the New Year
If you've been working hard to reduce your credit card debt or are currently carrying no credit card balances, you've probably seen your credit score steadily rise and improve over time. So, only pile on purchases to your credit cards if you have the cash in hand to pay the balance before the due date. If you don't, your credit score will drop, possibly starting in January, depending on when you started the holiday charging.
Your credit balances can play a big part in your credit score. Credit utilization measures the amount of credit you've used compared to the amount of credit you have open (your credit limit). FICO, the most common credit scoring model lenders use, heavily factors the credit utilization number into the "amounts owed" category, which accounts for 30% of your FICO credit score.
If your cards are maxed out (charged up to your credit limits), you most likely have a low credit score already, according to Credit Sesame statistics of over 6 million users. Most people with the lowest credit scores (up to the 500s) had credit utilization above 90%, which means their available credit was nearly used up.
Personal finance experts usually advise keeping your credit utilization under 30%, and some even say to keep it under 10% to keep your credit score high.
Don't Let Scammers Get Your Personal Information While You're Out Holiday Shopping
Once scammers get your personal identity information and account numbers, they can wipe out your bank accounts and open credit accounts in your name. They take your money, charge fraudulent accounts up quickly, and never pay, resulting in late payment reports the very next month, and default and collections in your name continuing over time. This will cause your credit score to decrease until you realize you are a victim of identity theft.
According to FICO, payment history accounts for 35% of your FICO Score. That means that any late credit account payments during the holiday shopping season or after will cause your score to dip slightly or tank completely starting in January, depending on how many credit accounts go past due and when.
Payment history accounts for 35% of your FICO Score, so any late credit account payments during the holiday shopping season or after will cause your score to dip slightly or tank completely starting in January.
One way to protect yourself is to use a credit card instead of a debit card for holiday shopping, as long as you have the cash to pay the balance before your due date.
Scammers who get your debit card information from a data breach (like Target's December 2013 holiday shopping season breach, which affected about 40 million debit and credit accounts), cash register or ATM skimming, or good old-fashioned physical theft can steal the cash in your bank account linked to the debit card. And though consumers are not liable for fraudulent transactions on either credit or debit accounts, debit fraud is much more disruptive for the consumer, since the money is transferred from the account immediately.
Of course, you already know to keep a firm grip on your wallet and handbag while out holiday shopping, but scammers may also be lurking on public Wi-Fi networks, waiting for you to input passwords and account information while checking your banking balances or shopping online.
Don't give that information to them.
Protect your credit score and personal information, and only log on to banking and shopping websites from your secure home Wi-Fi. If you are out shopping and need to check your bank balance or transfer money, don't connect to public Wi-Fi; instead, stay on your wireless carrier's secure 4G network.
Don't Apply for New Credit Cards Solely for Holiday Shopping
Other common misuses of credit cards for holiday shopping can hurt your credit score. These include falling for store savings promotions to open new credit cards and shopping on credit because you don't have enough cash or income to pay for what you want to buy.
SEE ALSO: VIDEO: How Do You Feel About Store Credit Cards?
Applying for new cards will first cause a small drop in your credit score in January when the credit bureaus receive the reports, called hard inquiries, along with the approval of any new credit, which accounts for 10% of your FICO credit score. Once the card carries a balance, your score will dip even further in February when you still don't have enough money to pay for what you charged.
That's assuming you can make the minimum payments due on time.
If cash is tight, cut your holiday shopping list and consider giving your talents, services, or time instead of spending money on gifts. You could also make a family-wide announcement that gifts this year be "just for the kids." This way, you've done the smartest thing you can do to protect the credit scores of everyone in your entire extended family.
Readers, how do you protect your credit score during the holiday shopping season? Have you made any mistakes that have caused the score to dip? Share your thoughts in the comments below!
---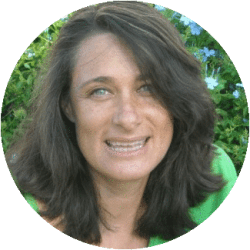 DealNews Contributing Writer
Naomi is a freelance personal finance journalist and blogger who reports on family finance and money news. She covers credit, debt, banking, saving, spending, consumer behavior, and how to take advantage of shopping deals and discounts. She never writes about it if she hasn't seen it, experienced it, or tried it first-hand!
DealNews may be compensated by companies mentioned in this article. Please note that, although prices sometimes fluctuate or expire unexpectedly, all products and deals mentioned in this feature were available at the lowest total price we could find at the time of publication (unless otherwise specified).