Our 10 Favorite Classic Holiday Commercials — in GIF Form!
Christmas has provided the backdrop for some truly heartwarming, memorable, and just plain weird commercials.
Truth time: Many of the best Christmas "specials" were only half a minute long!
We're talking about holiday-themed television commercials, a select few of which overachieved to become some of our favorite parts of the season (along with scoring deals, of course!). Show of hands: How many of you still get butterflies when you see those Hershey's Kisses act like sleigh bells? Go on, admit it.
We've collected our 10 favorite Christmas commercials from the '80s and '90s, ranging from classics everyone remembers to more bizarre treasures you're bound to love. People complain about the holidays being "too commercial," but after watching Ronald McDonald teach a kid how to ice skate for the thousandth time, we gotta say, we're all for it!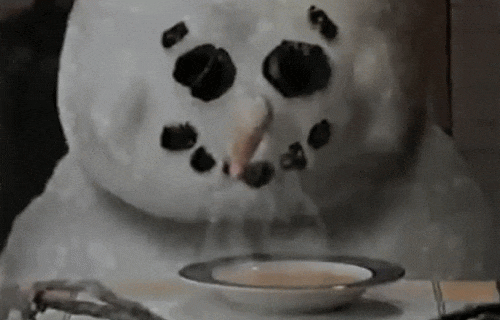 Here, an apparently sentient snowman is shown suffering through a snowstorm. He warms up by heading inside for some Campbell's soup, and it's a super effective tactic: The steam coming from the bowl literally melts him away, ultimately revealing that he was no snowman at all, but a regular human boy. We should've known something was up when the supposed "snowman" was bothered by... you know... snow.
An informal poll suggests that 50% of the viewing public found this ad endearing. The other half thought it was just a little bit creepy.
SEE ALSO: 9 Retro Transformers Collectibles for the Forever Fan
In almost every Fruity and Cocoa Pebbles cereal commercial, Barney would steal Fred's cereal, leading to an angry chase. Only during Christmastime did the two come to terms, with Santa Claus himself acting as the moderator.
Watching Fred willingly share cereal with Barney is one of our all-time favorite feel-good Christmas moments, and we're not alone: This commercial aired for years, and pretty much every kid who watched cartoons in the '80s counts it as a holiday highlight. "Ho ho ho, I'm huh-huh-hungry!"
As many of you have surely noticed, this ad is still in rotation today. It's become as much a part of the holiday fabric as decorated trees and A Charlie Brown Christmas.
A bunch of wrapped Hershey's Kisses act as dancing bells to give us an instrumental version of We Wish You a Merry Christmas, and that odd performance remains to this day the cardinal sign that the holiday season has arrived. It just wouldn't be December without those dancing droplets of foil-wrapped chocolate.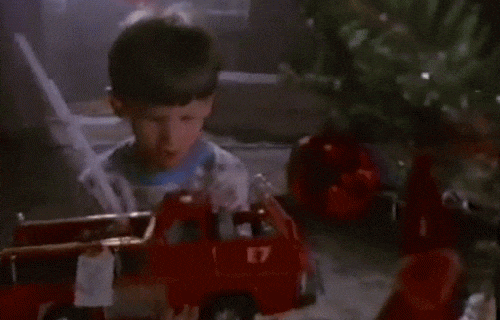 "Cool Spot" is the catchall name for any of those little red cartoon characters you've seen in 7UP's older TV commercials. They pop right off the soda bottle labels with legs, arms, and sunglasses. This mascot (or more accurately, army of mascots) proved popular enough to warrant everything from plush dolls to an honest-to-goodness Nintendo game.
The Spot characters appeared in a number of holiday-themed 7UP commercials, including this classic ad where they inadvertently help Santa deliver toys on Christmas morning. It's kind of like a Chip 'n' Dale Disney short, but with little red dots instead of chipmunks.
SEE ALSO: 8 Things That Will Be LESS Expensive in 2018
There's no one specific "Santa hotline" commercial that stands taller than the rest, but we consider them a collective classic. There were dozens of competing hotline pitches shown throughout the '80s and '90s, and the gimmick was always the same: Kids could dial in to hear prerecorded messages from Santa, racking up enormous phone bills in the process.
(Santa was never known as a speed-talker, but man, he really chose his words carefully on these pay-by-the-minute hotline recordings. Gee, we wonder why?)
Christmas Crunch cereal — which adds festive red-and-green "Crunch Berries" to Cap'n Crunch — is amazingly still in production today, though without as much fanfare and only in select markets.
By contrast, when we were kids, that stuff was an absolute December must-have, all thanks to this gorgeous commercial, which seemed almost like a 30-second Rankin/Bass special. It didn't pack the emotional punch of Fred sharing with Barney, but it was just as big of a reason to save your trip to the bathroom for the next commercial break.
We could easily name 15 different holiday-themed McDonald's commercials, but this one was by far the most popular, and it's now considered one of the all-time greats.
Ronald McDonald and a bunch of kids go ice skating, while one young boy sits sadly on the sidelines, unable to keep up. In the big moment, Ronald breaks away to give the boy a one-on-one skating lesson, complete with slo-mo spins and celebratory music. When a commercial for a fast food joint makes you tear up, you gotta give it props.
SEE ALSO: 9 Times Fast Food Went Healthy... And We Hated It!
It was hard to pick just one of the many Christmas-y Toys"R"Us commercials, which ranged from whimsical cartoons to live-action musical performances. Still, if pressed, we gotta go with the time Geoffrey palled around with a 7' robot.
The fact that the commercial advertised those great old Lazer Tag sets is a nice bonus, but the real draw was that awesome automaton. Remember Screech's roommate from Saved by the Bell? This robot was pretty much the same thing. Oh, if only we could've asked Santa for him!
Too obscure to be considered a "classic," this is still an incredible commercial. A live-action Ninja Turtle stands in for Santa Claus to leave all the good boys and girls copies of Teenage Mutant Ninja Turtles II, the hit 1991 movie, on videocassette.
If the production seems a tad overblown for a videocassette promo, we'll remind you that the Ninja Turtles craze was beyond huge at the time. If you were a Ninja Turtles fan — and in the early '90s, everyone was — you had to have that tape.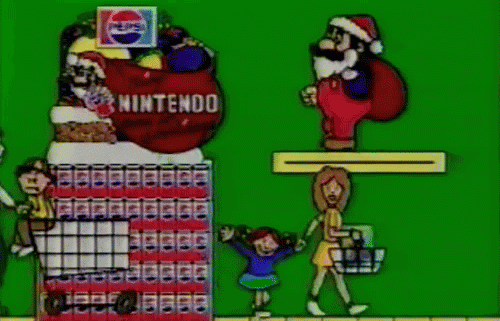 In 1989, the "Pepsi/Nintendo Holiday Game" gave Pepsi lovers the chance to win scores of fabulous Nintendo prizes, ranging from Nintendo Entertainment Systems to individual games, and even the then-new Game Boy.
All well and good, but what really made this commercial memorable was the suggestion of a Super Mario game wherein the titular character gives up the Mushroom Kingdom for the thrills of an everyday supermarket. Watching Mario get bonus points by hurling Nintendos into shopping carts still warms our hearts more than 25 years later.
Readers, what were some of your favorite Christmas commercials? Are you mad that we didn't include the one where Coke taught the world to sing? Share your memories in the comments!
---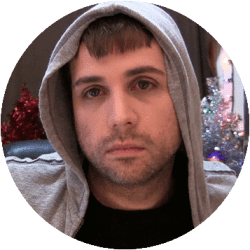 Contributing Writer
Matt has been blogging about geeky nonsense since early 2000. You can view more of his weird work on
Dinosaur Dracula
, or follow him on Twitter
@dinosaurdracula
.
DealNews may be compensated by companies mentioned in this article. Please note that, although prices sometimes fluctuate or expire unexpectedly, all products and deals mentioned in this feature were available at the lowest total price we could find at the time of publication (unless otherwise specified).