10 of Our Favorite Balloons From Macy's Thanksgiving Day Parade History
We're reminiscing about some of the giant balloons of yesteryear — and speculating about their chances of making a valiant return!
It just wouldn't be Thanksgiving without those balloons! No matter what celebrities appear at this year's Macy's Thanksgiving Day Parade, the real stars will be high up in the air, floating over giddy spectators with bright colors and creepy bug eyes.
While you can count on seeing some classics, not every balloon can have the longevity of a Snoopy or Garfield. In fact, some of the parade's most interesting inflatables are firmly stuck in the past, unlikely to soar again!
We've collected 10 of our favorite balloons from Macy's Thanksgiving Day Parade history. May they help you fondly recall the Thanksgivings of yesteryear, when nothing mattered more than being awake early enough to catch a house-sized Baby Shamu floating down 34th Street.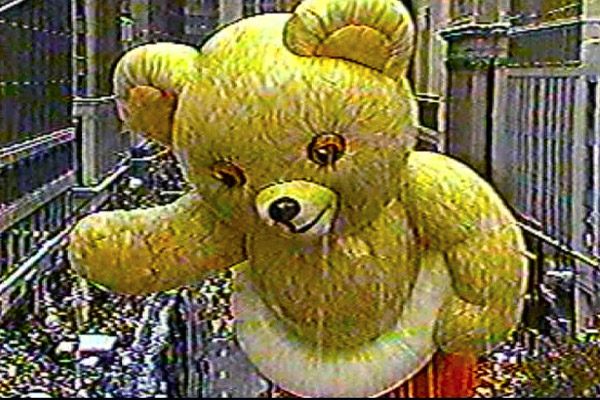 Snuggle Bear (Debuted in 1987)
The adorable "spokesbear" for Snuggle fabric softener is still "employed" today, but back in the late '80s, his series of super cute television commercials marked the only time that kids had any opinions about which fabric softeners their parents bought. We loved that dude!
This balloon, which only upped the "awww" factor by placing Snuggle Bear in an enormous Christmas stocking, actually made several appearances at various Macy's Thanksgiving Day Parades, lasting well into the 1990s.
Chances of the Balloon's Return: 30%. The mascot is still as synonymous with his parent brand as ever, so you never know!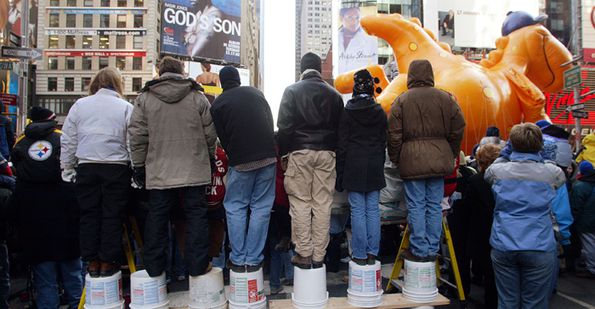 Cheesasaurus Rex (Debuted in 2001)
Once the mascot for Kraft Macaroni & Cheese, Cheesasaurus Rex was a cheerful tyrannosaur who preferred cheesy pasta to red meat (despite the fact that Cheesasaurus himself appeared to be composed of cheese).
Kraft pushed the heck out of the character in the early 2000s, with everything from redesigned food packaging to big budget television commercials.
Chances of the Balloon's Return: 0%. Trends change, and in today's world, I don't see Kraft putting all of its eggs in the "goofy orange dinosaur" basket.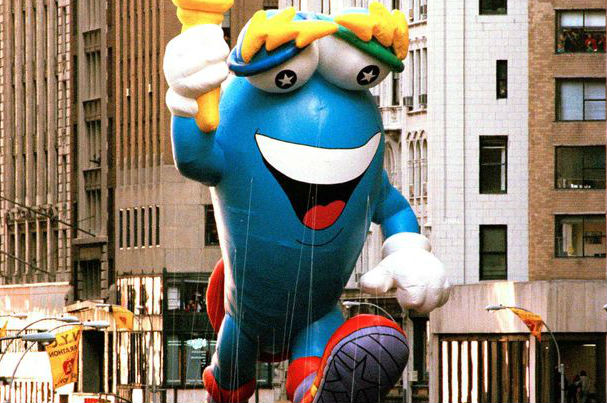 Izzy (Debuted in 1993)
The former mascot of the Atlanta 1996 Olympic Games appeared at more than one Macy's Thanksgiving Day Parade. He was basically a smiley blue blob, often seen carrying the Olympic torch.
Despite the ungodly sums of money sunk into Izzy, the character never caught on, and was in fact regularly ridiculed by pretty much everyone who wasn't being paid to say good things.
Chances of the Balloon's Return: 0%. Izzy would have an even tougher time fitting in now. Given the world's current political climate, could you imagine some goofy wad of blue slime fronting the Olympics? Not gonna happen!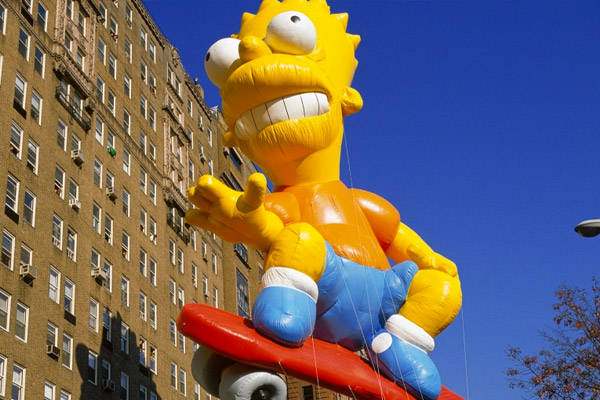 Bart Simpson (Debuted in 1990)
Well of course Bart Simpson had a balloon. The Simpsons is still popular today, but in the early '90s, it was the hottest thing going!
While Homer Simpson would ultimately usurp Bart's position as the most popular Simpsons character, Bart definitely got the bigger push at first. This balloon appeared at six straight Macy's Thanksgiving Day Parades, making it one of the all-time greats!
Chances of the Balloon's Return: 99.99%. I've read that a Bart balloon will be appearing at the 2017 Macy's Thanksgiving Day Parade, and while that one is sure to be brand new, it'll still be Bart Simpson. (And even if that's an untrue rumor, there's no way that Bart won't appear again at a future parade. He's made for life.)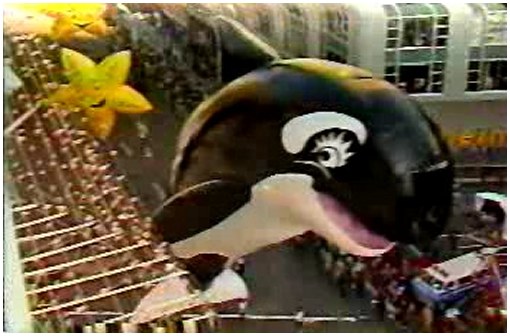 Baby Shamu (Debuted in 1986)
Several of SeaWorld's baby killer-whales have been presented to the public as "Baby Shamu," and for a while, the push went well beyond the parks. At the peak of Baby Shamu mania, you could even find a figurine of the "wittle whale" packaged with a Barbie doll!
This balloon, which appeared at several Macy's Thanksgiving Day Parades throughout the late '80s, was one of my childhood favorites. The striking colors really set it apart from the pack!
Chances of the Balloon's Return: 0%. SeaWorld-branded exhibitions at the Macy's Thanksgiving Day Parade have been protested before, and it's plain to see that public opinion on the park's practices isn't so hot right now. Since virtually all of the criticisms deal with the company's treatment of orcas, I doubt that we'll be seeing a Shamu balloon again.
Honey Nut Cheerios Bee (Debuted in 1999)
If anything, I'm surprised that it took so long for the Honey Nut Cheerios Bee to appear at the parade. Already an established mascot long before 1999, that little buzzer was General Mills' secret weapon in getting kids to accept Honey Nut Cheerios as "their kind" of breakfast.
The balloon was retired in the early 2000s, but not before setting a new record for the largest inflatable eyeballs in recorded history.
Chances of the Balloon's Return: 55%. Honey Nut Cheerios remains a major brand, and that affable bee is still very much a part of the marketing. I'd be more surprised if the Honey Nut Cheerios Bee didn't return someday.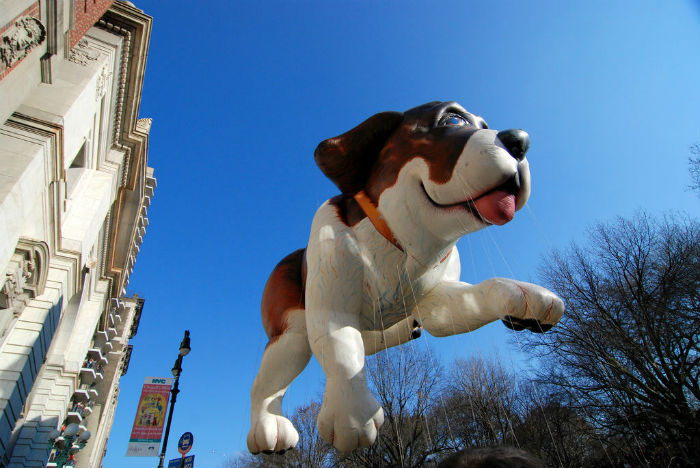 Beethoven (Debuted in 1993)
Beethoven — the canine star of a series of self-titled movies — made his debut at the 1993 Macy's Thanksgiving Day Parade, where he enjoyed major kudos from the hosts and was presented as that year's — if you'll pardon the pun — top dog.
There are eight Beethoven movies as of this writing, so the pooch was able to return to the parade several times over the years. He even eked out an appearance in 2008, 15 years after his debut!
Chances of the Balloon's Return: 60%. Most of the Beethoven movies were of the direct-to-video variety. Should that trend continue with any future releases, a giant Thanksgiving balloon would be a great way to raise awareness. I'll go out on a limb and say that we haven't seen our last inflatable Beethoven.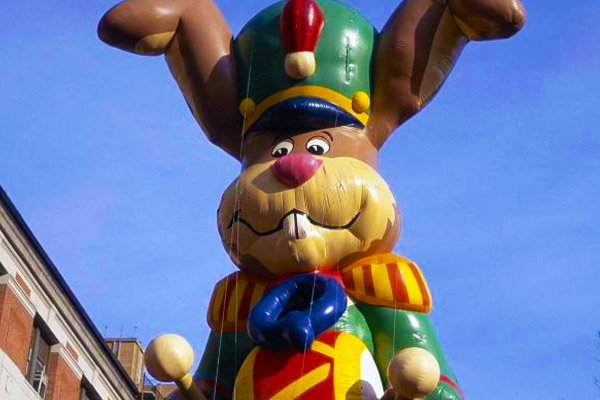 Nesquik Bunny (Debuted in 1988)
Also known as Quicky, he's the still-employed mascot for Nesquik — or just Quik, depending on when you grew up. His festive balloon was one of the parade's brightest achievements, so it's unsurprising that it enjoyed almost a full decade of repeat appearances.
Chances of the Balloon's Return: 85%. The original balloon popped pretty badly at the 1997 Macy's Thanksgiving Day Parade, but they could always make a new one. Since the Nesquik Bunny is still so closely associated with the Nesquik brand, I'd count on it.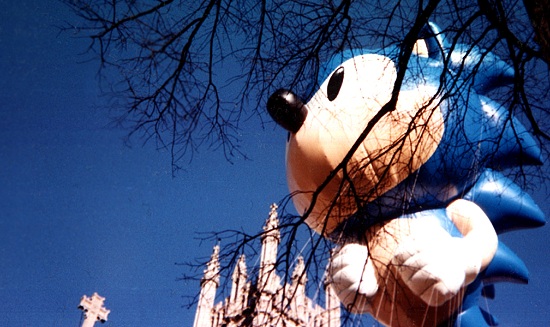 Sonic the Hedgehog (Debuted in 1993)
One of the fan favorites among Macy's Thanksgiving Day Parade balloon enthusiasts (yes, we exist), Sonic has had a pretty stormy history at these events, injuring spectators, snagging onto lampposts, and generally having some awful luck.
Heck, even after a totally different Sonic balloon was introduced just a few years ago, it didn't take long for it to start knocking into things.
Chances of the Balloon's Return: 40%. Sonic the Hedgehog video games are still being made, and it'll probably be a long time before they stop getting made. If there are any major events surrounding one of Sonic's big anniversaries, I could see a parade comeback.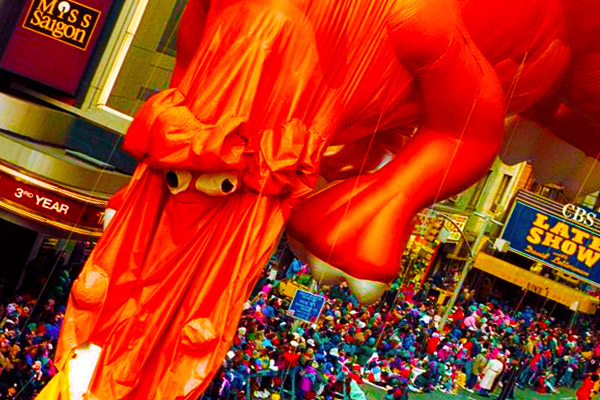 Rex (Debuted in 1993)
Not every balloon has been a success story. Rex, star of Steven Spielberg's We're Back! A Dinosaur's Story, made one lone appearance at a Macy's Thanksgiving Day Parade, back in 1993. This in and of itself is not a failure, since the balloon was only there to promote a debuting movie, and really had no reason to return in subsequent years.
No, the problem was that Rex's balloon spent the bulk of the parade without a head. Balloon mishaps happen, but this one had to be a serious punch in the gut for all involved. Only candid shots of the balloon revealed the utterly horrific sight of Rex, looking like that melting face guy from Raiders of the Lost Ark.
During the original broadcast, they mercifully stuck with aerial shots that made it appear as if Rex had no head at all. Wow!
Chances of the Balloon's Return: 0%. The movie bombed at the box office. I wonder if this was why?
What are some of your favorite Macy's Thanksgiving Day Parade balloons? Whether they're forever trapped in the past or still soaring high over today's parades, tell us about 'em in the comments!
---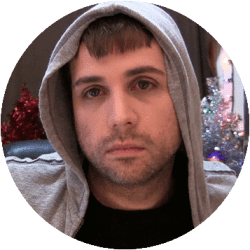 Contributing Writer
Matt has been blogging about geeky nonsense since early 2000. You can view more of his weird work on
Dinosaur Dracula
, or follow him on Twitter
@dinosaurdracula
.
DealNews may be compensated by companies mentioned in this article. Please note that, although prices sometimes fluctuate or expire unexpectedly, all products and deals mentioned in this feature were available at the lowest total price we could find at the time of publication (unless otherwise specified).