Why You Should Say No to Layaway (And What You Should Do Instead)
Fees, restrictions, and missed deals make holiday layaway a temptation you may want to resist.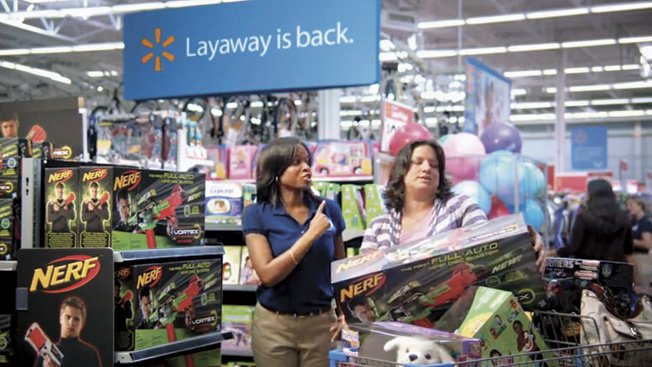 Layaway is making a comeback — and that's simultaneously good and bad for shoppers.
The promise of layaway is alluring. Instead of paying for that shiny red bike or that new big-screen TV all at once, you get to pay for it in smaller increments over a span of 8 to 12 weeks. The retailer holds on to the item for you after a down payment and lets you pay in installments. Some of the major retailers offering holiday layaway plans for shoppers are Toys "R" Us, Kmart, Sears, Walmart, and GameStop.
So what you would have to pay in cash (or put on a credit card, hoping to be able to pay it off when the bill comes), you can instead string out with regular payments over a couple of months. That sounds pretty good. So what's the catch?
Restrictions (and Fees) Apply
Many of the stores offering layaway charge a few different fees, and you'll want to know what they are before opting in. Most stores charge a service fee to initiate the layaway. You'll pay between $5 and $10 just for the ability to pay for those items over that span of 8 or 12 weeks.
When putting items on layaway, you'll also be required to pay a down payment. That amount also varies by store but is often 10% of the total purchase. The other fee you'll want to watch out for is whether to store charges a cancellation fee. And if you are more than seven days late on a scheduled payment, it is usually cancelled by the store. Those cancellation charges are often between $10 and $25.
Also, make sure to watch out for any store exceptions. Not everything sold in stores is eligible to be purchased under a layaway plan. These exceptions should be clearly marked. Many stores also require that individual items be worth at least $15 each to be eligible for layaway, with a $50 minimum total.
Walmart and GameStop Have Fewer Restrictions
Walmart and GameStop offer the fewest restrictions, but even they have issues.
The only store in the above list that charges absolutely zero fees on its layaway plan is GameStop. That means that even if you can't make the purchase in the end, you'll still receive your deposit back without being assessed a cancellation fee.
Walmart does not charge any layaway initiation fees, but does have one big drawback: It is not accepting any layaways on November 26 (Thanksgiving). That means you won't be able to spread out the payments on those Thanksgiving Day deals.
Layaway Means Less Comparison Shopping and Missed Savings
As layaway has roared back, the fees and terms are much better than they have been in years past. This might make it look like an appealing option as you go about your Christmas shopping. However, there are two reasons that using that layaway plan could cost you much more than just the advertised fees.
First, using a layaway plan could cause you to shop more at one particular store. And the more you shop at one store the less likely you are to be comparison shopping via a site like, let's say, DealNews!
Second, buying on layaway could cause you to miss the best sales and cost you big savings. Since you're locked into those initial list prices, you'll miss discounts that come later in the season; for example, during Black Friday, many toys will see discounts of up to 60% off. Plus, prices fluctuate a lot during the Christmas shopping season, and you can only avail of those deals by being vigilant and making a full purchase when they pop up. Most of these layaway plans don't allow for price adjustments if the item goes on sale at a later time.
Instead, Make a Budget and Stick To It
Shopping around and avoiding layaway will score you the best prices and help you avoid unnecessary fees. If you're worried that you'll end up spending too much on Christmas presents with this approach, here are a couple of tips to help you not have a January credit card hangover.
Make a goal to not buy anything for yourself this holiday season. 'Tis the season of giving, right? Even if you see the greatest deal on something you have had your eye on, don't buy it! Focus on the presents you are purchasing for others and leave yourself off of the holiday shopping list. You'll be glad you did come the new year.
Make a list of people you will buy for and how much you can spend on each. "If you don't think of it as having a finite amount of money to spend, you will spend and spend and be one of those people that owes money next year for this year's Christmas," consumer expert Clark Howard says. Set realistic limits on the number of people you'll be buying for and what you can spend on each present.
Layaway or Credit Card? Depends on Risks
So, is layaway better than putting presents on a credit card? Layaway doesn't charge interest like credit cards. And if you can't make the payments, it can't hurt your credit score. Although, not paying in a timely manner on those layaway items will feel like flushing money down a toilet, considering the fees and the fact that you won't then be taking those items home with you.
If you can stick to a reasonable budget and pay in cash or pay off the credit card bill when it comes, avoid layaway. You'll score better deals and avoid unnecessary fees.
Readers, what do you think about layaway programs? Have you had good or bad experiences with them, or do you try to avoid them? Let us know in the comments below.
---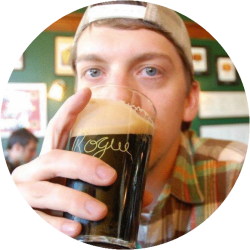 Contributing Writer
Joel Larsgaard loves helping people focus on frugality without giving up the things they enjoy. By day he's a radio/web producer for the Clark Howard Show, and his blog Save Outside the Box is his main avenue to disseminate his money meanderings.
DealNews may be compensated by companies mentioned in this article. Please note that, although prices sometimes fluctuate or expire unexpectedly, all products and deals mentioned in this feature were available at the lowest total price we could find at the time of publication (unless otherwise specified).