Here's the Best Time to Book a Flight for Any Holiday
Buy tickets for your Fourth of July trip a month in advance — and book much earlier for Christmas and New Year's.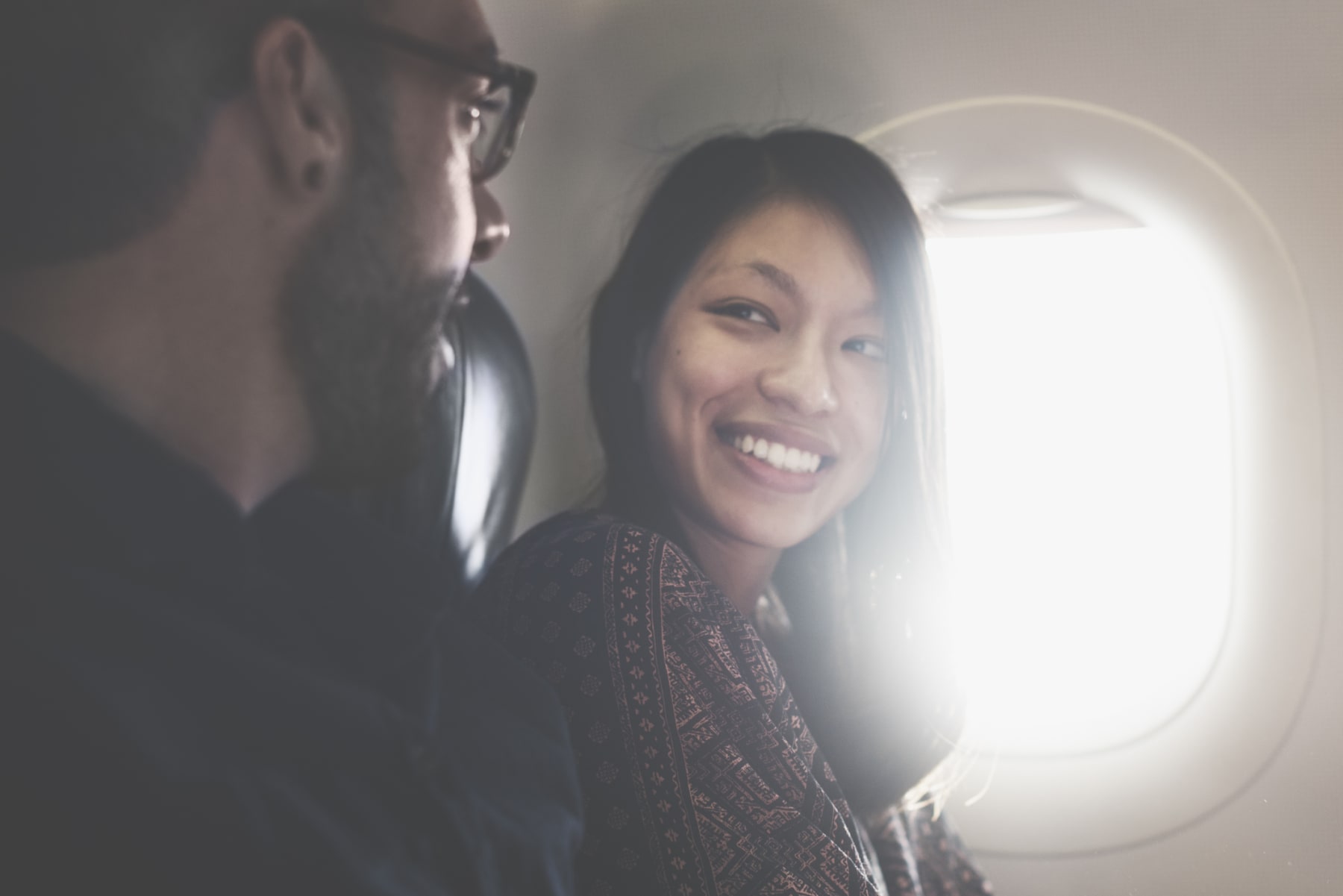 If you're planning your next vacation, you know how expensive it can be to book airfare — particularly if you're traveling with the whole family or around a major holiday. But don't let the price of flights scare you off, because there are a lot of ways to save.
We go over tips for getting good deals on airfare, along with the best dates to buy flights for holiday travel.
How to Get the Best Airfare Prices
To show you how to get the best deal, we'll do some fictional trip planning. Imagine you want to get away for a weekend to enjoy sunshine on the beach, so you're checking prices for a trip from Chicago to Miami. You're eager for that beach vacation, so you're looking at flights just two weeks from now.
SEE ALSO: 5 Ways to Save on Your Next Flight
Airfare prices vary depending on when and where you're flying, so this example won't tell you exactly what kind of savings you'll see — but it should give you an idea of how much you can cut your flight costs. We started our search for flights with Delta because it's a major airline with reasonable prices. But for our last-minute trip to Miami, the price tag wasn't so reasonable: a trip with a departure on Friday and a return on Sunday would cost $490 round trip. Ouch. That price is sure to put you off the idea of a beach vacation, but there are lots of ways to save some cash.
Pick Cheaper Days to Travel
The days you choose to travel have a big impact on your total flight price. According to CheapAir.com, Tuesday and Wednesday are the most budget-friendly days to fly, while Sunday is the priciest. On average, a Sunday flight will cost you $76 more than a Wednesday flight. If you're flying with the whole family, the price difference can really add up.
Tuesday and Wednesday are the most budget-friendly days to fly, while a Sunday flight could cost you $76 more on average.
Our sample trip left on Friday and returned on Sunday, which is perfect for a quick weekend getaway but bad for the budget. To save, you need to be flexible with your travel days, which means skipping weekend getaways and shopping for midweek flights. Let's take another look at our trip from Chicago to Miami, this time leaving on Thursday and returning on Saturday. Just shifting our trip back a day would cut the price to $285 round trip. That's some significant savings.
When you're shopping, always check alternate travel dates. Most travel search sites let you specify you have flexible dates so you can easily find the cheapest days to travel — all you have to do is remember to check. When you're searching travel dates, look for an option to set a flexible date range or a button directing you to a fare calendar.
Be Aware of Fees
Americans pay billions of dollars in airline fees every year — so if you're looking for the lowest possible price, you need to pay attention to the fees. For example, most airlines charge you anywhere from $30 to $60 each way for checked bags, and some charge for carry-on bags, as well. There are also fees for seats with more legroom and sometimes fees for selecting seats at all.
SEE ALSO: 9 Expensive Travel Mistakes You're Making
Fees can mean bargain fare isn't actually much of a bargain. Some of these you can avoid just by not using them — say, carrying a bag instead of checking a bag — but for others, you'll have to look around for deals. With some airlines, you can get discounts by paying your fees in advance or upgrading to a fare class that includes them. You need to do your homework before snapping up a ticket, even if it looks like a great deal.
For our fictional trip on Delta, a checked bag would cost $30 each way, adding $60 to our round-trip fare. For a 2-night getaway, you could probably make do with a carry-on bag — but if you do need a checked bag, Delta's bag fees are actually pretty reasonable. On some airlines you could find a single bag pushing your round-trip fare up by $120.
Don't Forget to Shop Around
You may be tempted to shop directly on your favorite airline's website — pricing for our Delta flight came from Delta.com — but you won't get a lower price just by looking at the airline itself. In fact, shopping on an airline's site only makes it harder for you to do price comparisons.
SEE ALSO: Delta Is Giving Us Wider Seats, and That's a Nice Change
Instead, use a travel search site to check multiple airlines all at once. Both Google Flights and Kayak let you search multiple airlines at the same time, point out cheaper dates to fly, and even calculate baggage fees. And beyond searching flights, these sites offer good advice on how to score a deal.
Searching Google Flights and Kayak for our trip to Miami, both found a flight from American Airlines for $268 round trip — a nice discount off the Delta fare we were looking at. But both also suggest alternate trip dates to save even more: if we took a few vacation days and did a Monday-to-Wednesday trip, the flight would only cost $120 round trip. Being flexible with our travel dates and shopping around has gotten us a huge deal.
Book at Least a Month in Advance
Though our fictional trip was a last-minute affair, usually it makes more sense to book well well ahead of time. Airline prices fluctuate — sometimes a lot — but for most trips you want to book four to eight weeks in advance, especially if you're flying around a holiday. Booking very early or very late typically means you're spending more.
For trips around major holidays, you'll want to buy tickets at least four to eight weeks before your travel date.
According to airfare booking app Hopper, which monitors flight prices to tell you the best time to buy, holiday prices are at their lowest from four to eight weeks before your travel date. If you buy earlier or later, you may be spending more than you need to — CheapAir.com calculates that you'll spend an average of $208 more if you shop at the last minute instead of booking further in advance.
The perfect time to book varies depending on when you travel. Busier times of year — around major holidays and popular vacation times — are usually pricier and need to be booked earlier to save. So with the ideal time to buy always moving around, exactly when should you book in order to get the best prices?
When to Book Flights Around Major Holidays
Instead of guessing at the best time to buy, we looked to Hopper for advice. The app checks billions of airfare prices every day, which lets it predict the best time to buy year-round. If you're traveling for a specific holiday, here are the best times to buy your flights — and what you can expect to pay.
St. Patrick's Day
Date in 2019: Sunday, March 17
Book by: Sunday, February 10
Good round-trip price: $299
Easter
Date in 2019: Sunday, April 21
Book by: Sunday, March 10
Good round-trip price: $326
Memorial Day
Date in 2019: Monday, May 27
Book by: Monday, April 29
Good round-trip price: $318
Fourth of July
Date in 2019: Thursday, July 4
Book by: Thursday, June 6
Good round-trip price: $327
Labor Day
Date in 2019: Monday, September 2
Book by: Monday, July 29
Good round-trip price: $270
Columbus Day
Date in 2019: Monday, October 14
Book by: Monday, September 16
Good round-trip price: $269
Thanksgiving
Date in 2019: Thursday, November 28
Book by: Thursday, October 31
Good round-trip price: $321
Christmas
Date in 2019: Wednesday, December 25
Book by: Wednesday, October 30
Good round-trip price: $323
New Year's Eve
Date in 2019: Tuesday, December 31
Book by: Tuesday, November 5
Good round-trip price: $350
Readers, how far in advance do you book your holiday travel? Let us know in the comments below!
---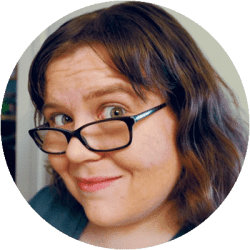 Contributing Writer
Originally working in IT, Elizabeth now writes on tech, gaming, and general consumer issues. Her articles have appeared in USA Today, Time, AOL, PriceGrabber, and more. She has been one of DealNews' most regular contributors since 2013, researching everything from vacuums to renters insurance to help consumers.
DealNews may be compensated by companies mentioned in this article. Please note that, although prices sometimes fluctuate or expire unexpectedly, all products and deals mentioned in this feature were available at the lowest total price we could find at the time of publication (unless otherwise specified).