Kohl's Black Friday Deals: Best 2023 Savings Live
Coupons and Kohl's Cash could help you rack up extra savings on home items, toys, and other products.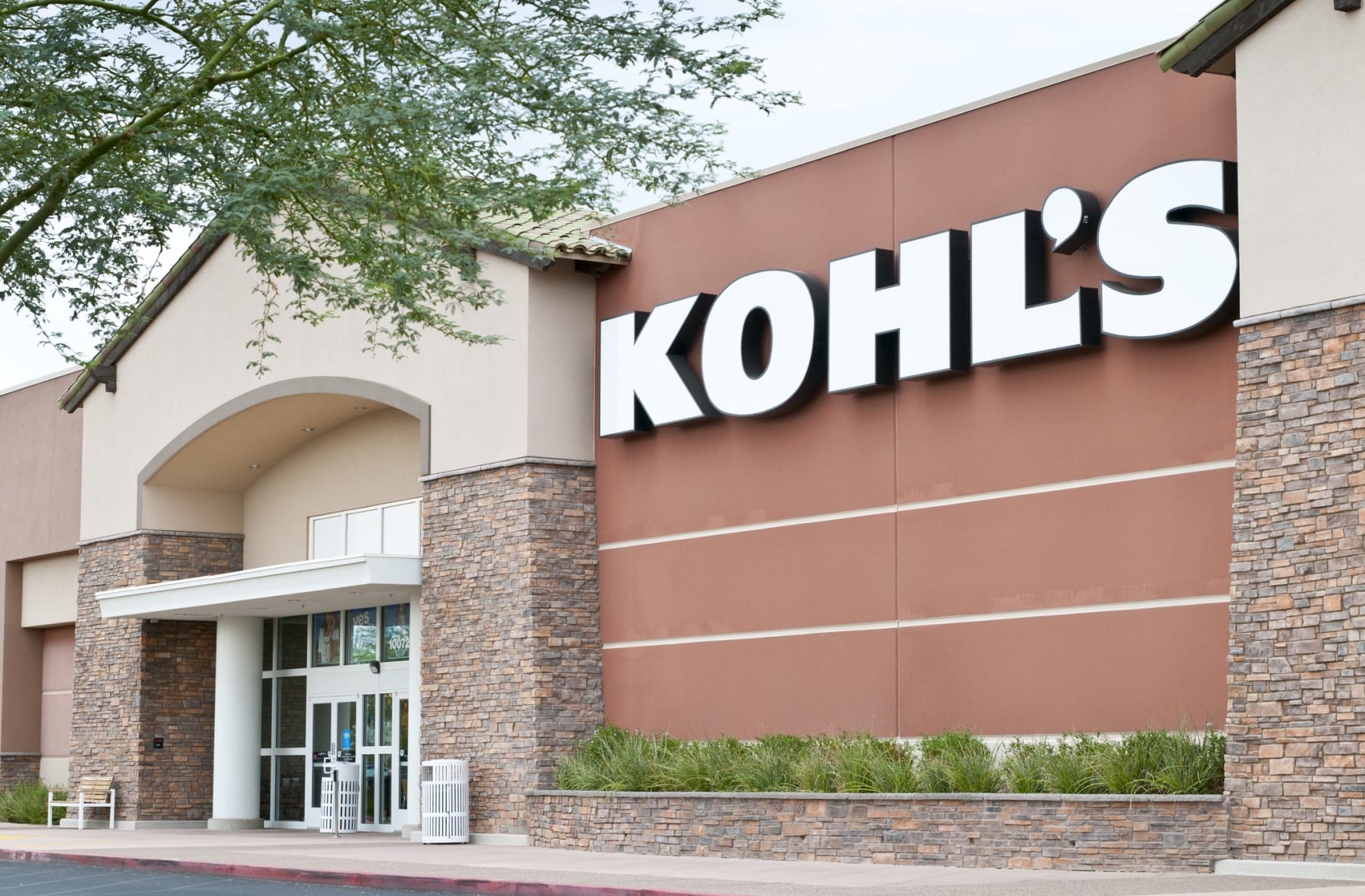 Whether you're looking for clothing, shoes, smart home products, furniture, or thousands of other items, Kohl's Black Friday sale should be high on your agenda this year. Between early access deals, Flash Deals, Black Friday coupons, and Kohl's Cash, there are plenty of ways to rack up savings, no matter what deals you're chasing.
Ready to make your Black Friday shopping plan? Read on to see what to expect from Kohl's Black Friday deals in 2023.
What to Expect From Kohl's Black Friday Deals in 2023
What Time Does Black Friday Start at Kohl's?
Kohl's Early Black Friday sale has already started, and will run through November 9. It brings a coupon for an extra 15% off most items, as well as offering $15 in Kohl's Cash for every $50 you spend, and a lower free shipping threshold of $25 – it's a great chance to get Kohl's early Black Friday specials, including:

The official Kohl's Black Friday 2023 sale kicks off on November 19. Don't expect stores to be open on Thanksgiving, but they should reopen for Black Friday – you can of course shop Kohl's online as usual throughout.

Kohl's early access deals have arrived! The official Kohl's Black Friday sale should kick off around November 19, 2023.
What Time Does Kohl's Open on Black Friday?
Expect Kohl's Black Friday hours to start at 5 am local time on November 24. Stores should then remain open until midnight, giving you plenty of time to sympathize with the staff.
How Long Does the Kohl's Black Friday Sale Last?
We're already seeing Kohls' Black Friday early access deals, running through November 9. But we expect the Kohl's Black Friday sale to officially get underway on November 19, lasting through November 24 (although some deals may linger through November 29). From there, Cyber Monday deals could start on November 25.
What Were the 2022 Black Friday Highlights for Kohl's?
Early Kohl's Black Friday deals last year saw a Big One 12-piece towel set reduced to just $20 thanks to a coupon, and at least 50% off Columbia, Eddie Bauer, and Lands' End apparel. Closer to, and during, the Black Friday sale itself, we saw the following:
Up to 66% off toys
Shark VACMOP Pro Cordless Hard Floor Vacuum Mop for $35
Up to 30% off LEGO
Three Toastmaster small kitchen appliances for $15
Plus, shopping the sales above earned you $15 in Kohl's Cash for every $50 you spent. But those were just a few of the hundreds of Black Friday and early access deals last year, so keep an eye out for Kohl's Black Friday ad, which we expect to see as soon as November 3.

SEE ALSO: What to Expect From Walmart Black Friday Deals in 2023
What Are the 2023 Predictions for Kohl's?
You can obviously save on big brands in clothing, footwear, jewelry, electronics, indoor and outdoor furniture, decor, bedding, and more, but Kohl's Black Friday 2023 sale should see some more specific highlights:
You'll Rack Up Bonus Savings
Last year, shoppers earned $10 in Kohl's Cash for every $50 spent throughout the early access phase. Once things kicked off in earnest, that ramped up to $15 Kohl's Cash. You'll likely also see Kohl's offer Black Friday coupons that take an extra 15% off sitewide.
You'll Save Big on Household and Small Appliances
Last year saw huge savings on kitchen appliances from brands like Keurig, KitchenAid, Ninja, and Cuisinart. Shark robot vacuums also went on sale, as did Amazon Echo and Google Nest smart home goodies. Plus, many of those items were eligible for Kohl's Black Friday coupons, and they all counted toward the Kohl's Cash mentioned above.
You Can Stock Up for the Holidays
Last year saw savings of up to 66% on toys, up to 66% on holiday decor, and most important of all, up to 83% on ugly holiday sweaters. (And once Black Friday is over and done, you'll probably have some Kohl's Cash left over for last-minute holiday shopping, too.)
What Are the Differences Between In-Store vs. Online Shopping?
The convenience of online shopping can't really be beat. Plus, you can avoid waiting for your items to be delivered by choosing free in-store pickup on most items. Note that items should be ready for pickup within two hours of ordering, as long as you order at least two hours before the store's closing time. You'll just need a government-issued ID and your pickup confirmation email.
Kohl's Black Friday deals could include up to $15 in Kohl's Cash for every $50 you spend.
Will Black Friday and Cyber Monday Deals Be Different?
The 2022 Cyber Monday sale saw the addition of some category-specific Kohl's Black Friday coupons, as well as a members-only sitewide coupon, that actually led to some Black Friday-beating prices. Plus, you can spend the Kohl's Cash you earned during the Black Friday sales in the Cyber Monday sale.
Does Kohl's Offer Price Matching During Black Friday?
No, Kohl's doesn't offer price matching during Black Friday. Like lots of other stores, Kohl's suspends their usual price-matching policy the week of its Black Friday sale.
Do Members Get Additional Discounts?
Rewards members are likely to see a members-only coupon or two over the course of Kohl's Black Friday 2023 sale. Last year they got an extra $10 off $50 or more during the Cyber Monday sale. Aside from that, they also get 5% back in Kohl's Rewards on every order. Best of all, the program is free to join, so you have nothing to lose.
SEE ALSO: What to Expect From Amazon Black Friday Deals in 2023
Kohl's Cardholders can get 7.5% back in Kohl's Rewards, as well as exclusive discounts. Signing up can also earn you a 35% off coupon, as well as monthly 15% off, 20% off, and 30% off coupons you can use during the holidays.
Does Everything Go On Sale?
Since Kohl's site will be dominated by the Black Friday sale, you'll probably have to look pretty hard to find products that aren't on sale. But you'll find them if you're determined enough.
How Much Is Shipping During Black Friday?
During Kohl's Black Friday sale, expect shipping to add its usual $8.95, but you may be able to get free shipping on orders of $25 or more (instead of the normal threshold of $49). Alternatively, you can skip shipping charges entirely by opting for in-store pickup.
How to Stay On Top of the Best Kohl's Black Friday Deals
Follow Kohl's on Social Media
Keep abreast of Kohl's Black Friday deals at all the usual stops: Instagram, Facebook, Pinterest, even TikTok. Not X, formerly known as Twitter, surprisingly. Probably for the best.
Sign Up for Newsletters
You can also sign up for Kohl's hopefully aptly named Sale Alert newsletter. You'll get their Black Friday sales delivered right to your inbox. But still visit DealNews.com. For reasons.
When Is the Best Time to Shop Black Friday Deals at Kohl's?
As soon as the early access Kohl's Black Friday deals start appearing, we'll probably be seeing "best of the best" Staff Pick deals basically for the rest of the month. So shopping early is a good idea. The official Black Friday sale that starts Thanksgiving week might be worth waiting for, and their Cyber Monday sale could also have some superior discounts.
Ready to shop? Check out all the best Kohl's deals available right now, and read about the best stores for Black Friday online shopping to get more helpful tips.
---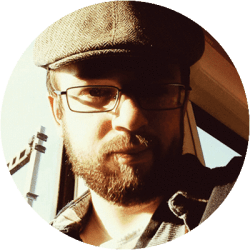 Editor
Alan was recently named "The New Face of DealNews™" by himself, which is a step up from his previous title, "The King of the Run-on Sentence", although this latter – equally unofficial – title clearly remains the more accurate by some distance. He's a Dublin-based editor for this very website.
DealNews may be compensated by companies mentioned in this article. Please note that, although prices sometimes fluctuate or expire unexpectedly, all products and deals mentioned in this feature were available at the lowest total price we could find at the time of publication (unless otherwise specified).