The Expert Guide to Buying Amazon Lightning Deals
If you're quick and patient, you can save hundreds on these time-sensitive offers.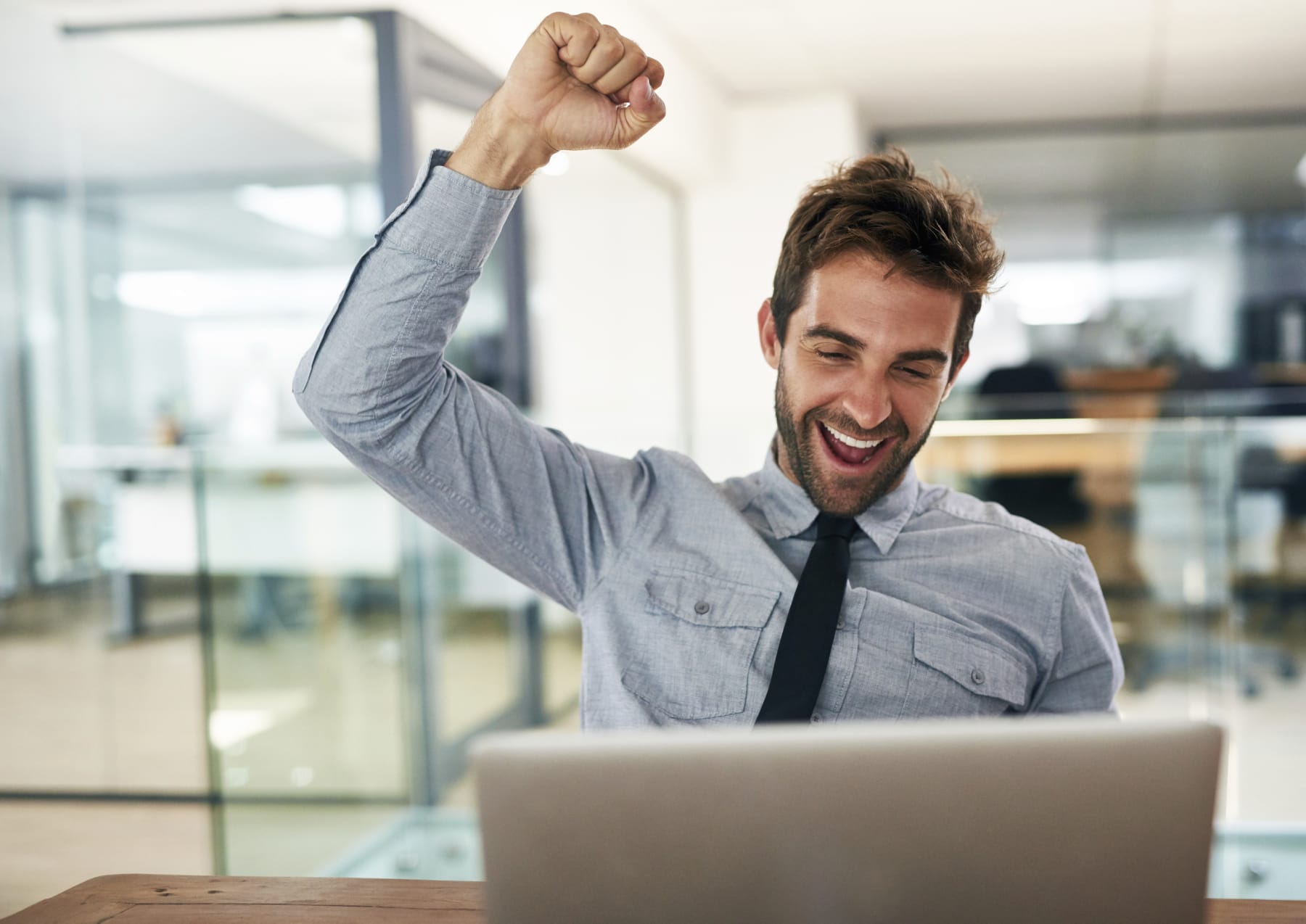 Shopping on Amazon can be an overwhelming experience if you don't know exactly what you're looking for. However, one area that's worth browsing is the Today's Deals section of the website. That's where the Lightning Deals live, and you might be surprised at the kinds of offers you can find on any given day. You definitely don't have to wait for massive shopping holidays like Prime Day and Black Friday to score incredible savings.
But not every Amazon Lightning Deal will be worth your time and money. Dozens of pages of these deals are available on most days, and it can be hard to narrow down the selection to the items that are relevant to you. Fortunately, we're here to help with tips and tricks on snagging these promotions. Read our guide to Amazon Lightning Deals, so you know what to expect every day — including Prime Day and Black Friday.
Your Guide to Amazon Lightning Deals
What Are Amazon Lightning Deals?
Amazon Lightning Deals are limited-time promotions that are further limited to one per customer. The items have set quantities, so Lightning Deals end when the promotion period runs out or the item sells out — whichever comes first.
SEE ALSO: When Is Prime Day? Here's Everything You Need to Know
How to Find Lightning Deals on Amazon
Lightning Deals are available throughout the site, but an easy way to check them out is to head to the Today's Deals section. Under the "Deal type" filter, you should be able to select "Lightning deal," and that option narrows down the offers on the page to Lightning Deals. You can also find Lightning Deals on the Prime Day page during that big event.
How Do Amazon Lightning Deals Work?
Lightning Deals have a particular start time and are available only one per customer, until the promotion period ends — they often last for 4-12 hours — or or all the deals get claimed. When you add one to your cart, you have 15 minutes to complete your order to redeem the discount. If you don't check out in time, the discount expires and another shopper gets a chance to claim the deal.
When you add a Lightning Deal to your cart, you have 15 minutes to complete your order and redeem the discount.
But what if you want to shop multiple Lightning Deals? This is where planning ahead pays off. To ensure you don't miss an offer you're interested in, you can begin watching a deal up to 24 hours ahead of time. (We'll talk more about watching deals in a bit!)
How Good Are Amazon Lightning Deals?
Due to their nature, Amazon Lightning Deals can leave you with little to no time to conduct price research. So how can you know you're not getting a dud item or paying more than you should? We recommend shopping reputable sellers, for one thing. And if the item seems too good to be true at the special price, it probably is.
That being said, you can get excellent deals if you know what to look for. In our table, we've listed some products that have appeared as Lightning Deals — along with their discounts — to help you shop smarter and not miss out.
| Product | Regular Price | Lightning Deal Price |
| --- | --- | --- |
| Air Purifier | $179.99 | $99.99 |
| Keyless Entry Door Lock | $199.99 | $109.99 |
| 32-Piece Food Storage Container Set | $34.97 | $25.26 |
| Anti-Wrinkle Cream | $35 | $16.97 |
| Inflatable Camping Sleeping Pad | $39.99 | $28.04 |
What Advantages Do Amazon Prime Members Have?
You might be wondering if you have to join Amazon Prime in order to take advantage of Lightning Deals. The good news is that isn't the case; just know that shoppers who belong to the club get perks that non-Prime members don't.
SEE ALSO: 7 Ways to Score Amazon Prime Membership Deals
For example, Prime members receive early access to select upcoming Lightning Deals. The head start increases the chances of being able to snag a deal before it sells out. Additionally, Prime members are the only folks who can shop Prime Day deals every year.
What to Know About Prime Day Lightning Deals
On Prime Day, all Lightning Deals are exclusive to Prime members. The shopping event also boasts more deals than regular days, and new ones start about every five minutes.
Every year, shoppers around the world complain about the chaos that surrounds Amazon Prime Day. Whether they're unimpressed with the deals or frustrated over the site crashing, people sometimes have not-so-nice things to say about this event. But the truth is that a careful eye can spot the deals worth grabbing.
What to Know About Black Friday Lightning Deals
Amazon's Black Friday Lightning Deals function in much the same way as regular ones. However, there tends to be a ton more than on any normal day, much like on Prime Day. Additionally, Prime members can receive early access to select Lightning Deals.
On Amazon Prime Day, all Lightning Deals are exclusive to Prime members.
Black Friday offers better Lightning Deals than other times of year. It's similar to Prime Day, in that there are more deals in general, and they typically pop up more frequently. But Black Friday's deals are open to all Amazon shoppers.
Watch Out for These Lightning Deal Pitfalls
Lightning Deals let you snag an item with amazing savings, but they do come with downsides that can make them difficult to shop. Beware of these Lightning Deal pitfalls when you're searching Amazon for the best offers of the day.
Lightning Deals are limited-time promotions. They start at a specific time and run until the end of the time frame or until the item sells out — whichever comes first.
You have to check out fast. Once you add a Lightning Deal to your cart, you have 15 minutes to complete your purchase. Otherwise, the item will return to the Lightning Deal pool for another shopper to grab. Because of this, you won't necessarily have time to shop around.
Waitlists aren't guarantees. If the maximum number of Amazon shoppers have added a Lightning Deal item to their carts, you can join the waitlist for it if one's available. But there's no guarantee you'll be able to snag the deal, as this is dependent on other shoppers not purchasing it.
Tips and Tricks for Shopping Amazon Lightning Deals
Watch the Lightning Deals
You have the ability to watch Lightning Deals ahead of time and receive notifications as they go live. If you're not integrating that into your Amazon shopping strategy, you could be missing out on excellent offers. You can set up a watchlist on the desktop site if you prefer to, but an even easier way to browse and set deals to "Watching" is through the Amazon app. Then, you'll receive notifications on the app when the offers go live, and you can easily jump on and be ready to snap up a deal as soon as the discount begins.
SEE ALSO: How Do I Find Amazon Coupons?
Add Other Items to Your Cart Beforehand
If you're planning on shopping for multiple items and don't want to place more than one Amazon order, it's a good idea to shop around before the Lightning Deal goes live. Be sure you're watching the products you're interested in, and then add other items to your cart ahead of time. That way, when a Lightning Deal you want goes live, you can quickly add it to your cart and immediately check out.
That being said, if you're a Prime member, you can set up what's known as your Amazon Day for deliveries. This perk allows members to choose up to two preferred days each week to receive items. As a result, you'll get everything you order in fewer packages on that day or two, rather than having a flood of packages arrive every other day. If you shop Amazon often — and if you're a Prime member, there's a good chance you do — then this could be a good way to avoid having to shop around beforehand, and just take advantage of Lightning Deals as they occur.
Beware of Unclear Discounts
Occasionally looking at Amazon's upcoming deals means you're able to see the actual discounts to expect. This is especially popular around shopping holidays like Black Friday, and it can help you decide if an Amazon Lightning Deal is worth watching and getting up early for, so you can add it to your cart. However, the big thing to remember is that the advertised discount might not be what you expect.
Discounts on Lightning Deals often relate to the list price, not the regular cost of the item.
For example, you can go to product pages all over Amazon and see a list price that's already marked out, along with the actual, discounted price you'll pay regularly. A hardback book might have a $20 list price, but if you decide to purchase from Amazon, you could pay $12 at any given time because that's the regular price on the site.
If you see an upcoming Lightning Deal that says the book will be 50% off, you might think that means you'll be able to snag a brand-new hardback book for $6. Unfortunately, that's often not the case. When you see these discounts on upcoming Lightning Deals, there's a good chance they're referring to the list price, not the regular cost. In the book example, that means you'd be paying $10 for the item. And while that's a great price for a hardback book, it can result in disappointment if you were expecting to pay less.
While this pricing can be frustrating, it's not necessarily a deal-breaker. Just because an item doesn't drop as low as you expected it to doesn't mean it's not a good deal. When planning ahead, be sure to take these elements into consideration so that you won't experience sticker shock when a deal goes live.
Ready to save? Check out all the Amazon deals available now!
---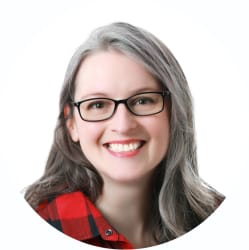 Senior Staff Writer/Consumer Analyst
Julie's work has been featured on CNBC, GoBankingRates, Kiplinger, Marketwatch, Money, The New York Times, Real Simple, US News, WaPo, WSJ, Yahoo!, and more. She's extolled the virtues of DealNews in interviews with Cheddar TV, GMA, various podcasts, and affiliates across the United States, plus one in Canada.
DealNews may be compensated by companies mentioned in this article. Please note that, although prices sometimes fluctuate or expire unexpectedly, all products and deals mentioned in this feature were available at the lowest total price we could find at the time of publication (unless otherwise specified).