Lowe's Black Friday Sale: 2023 Savings Now Live
Look for discounts on everything from decorations and tools to smart home devices, appliances, and more.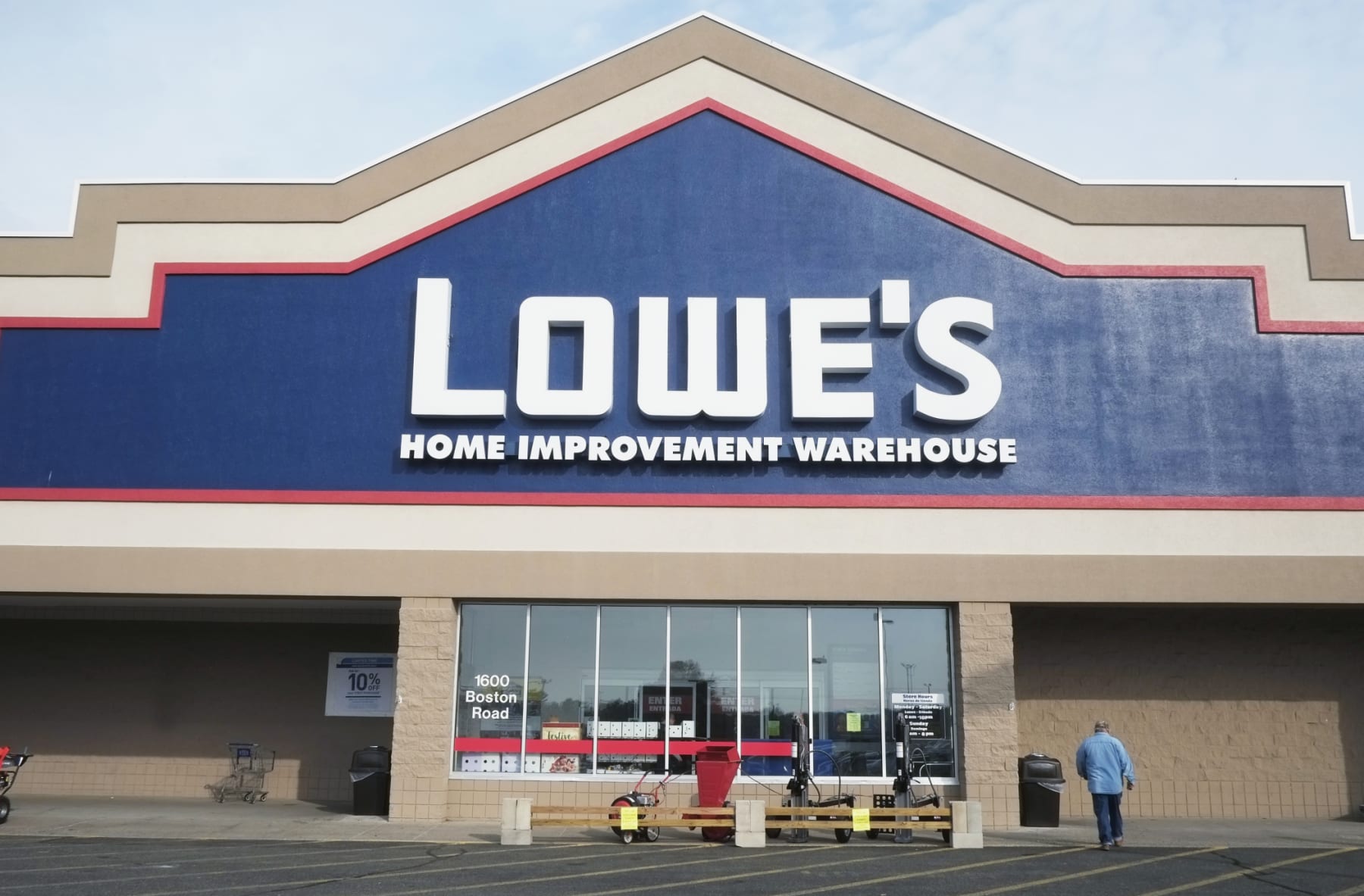 If you're interested in home improvement, Lowe's should be on your list of stores to shop for Black Friday. The retailer offers a ton of discounts on a wide variety of products, extending far beyond home improvement supplies. You can expect savings on smart home devices, decorations, lighting fixtures, and so much more.
Ready to make your Black Friday shopping plan? Read on to see what to expect from Lowe's Black Friday deals in 2023.
What to Expect From Lowe's Black Friday Deals in 2023
What Time Does Black Friday Start at Lowe's?
We should see early Black Friday deals from Lowe's as soon as November 16 through November 22 in 2023. Then the "real" Black Friday sale will likely begin on Thanksgiving Day online, with stores opening their doors for in-store shoppers on Black Friday itself.
Lowe's early Black Friday sale will likely start a week before Thanksgiving, so shoppers can get a head start and avoid some chaos.
If Lowe's follows last year's schedule, then these are the dates we should see offers kicking off. But there's always room for things to change, so check with your local store before you head out to shop. Also keep an eye on Lowe's Black Friday page. It notes that shoppers should be looking out for great deals starting on October 26, 2023, so you may be able to save before November even arrives.
What Time Does Lowe's Open on Black Friday?
We expect Lowe's stores to open on Black Friday 2023 at 6 am local time and stay open until at least 10 pm local time that day. However, before you head out to shop on November 24, check with your local Lowe's to confirm their Black Friday store hours and see if they're offering adjusted shopping times for the holiday.
How Long Does the Lowe's Black Friday Sale Last?
Lowe's will likely have an early Black Friday sale again this year that should start on November 16 and run through November 22. We expect the actual Black Friday sale to start online on Thanksgiving Day, November 23, with deal prices remaining valid through the following Wednesday, November 29, or while supplies last.
What Were the 2022 Black Friday Highlights for Lowe's?
Early Black Friday deals from Lowe's included up to 73% off select lighting and ceiling fans, as well as up to 50% off holiday decorations. Once Black Friday neared, some of the best offers were the following:

These are just some of the best deals that were available, so set aside time to go through the extensive Lowe's Black Friday ad and check out rare offers! We expect the Black Friday 2023 ad to drop on November 16.

SEE ALSO: What to Expect From Amazon Black Friday Deals
What Are the 2023 Predictions for Lowe's?
You may think Lowe's is only good for home improvement supplies, but it's especially worth shopping for holiday decorations as well as furniture, lighting fixtures, tools, appliances, and other items. Below we've outlined our 2023 predictions for Lowe's Black Friday deals.
Select Purchases Could Come With Freebies
Last year, Lowe's offered a free 20-volt Max bare tool or battery that was worth up to $219 with purchases of the DeWalt 20-volt Max Combo Kit or 5-amp-hour battery kit. The retailer also offered "buy one, get one free" deals on select Craftsman, DeWalt, and Kobalt tools. Watch for these offers to return in 2023.
Select Smart Home Items Will Be Up to 50% Off
Lowe's might not seem like the retailer to go to for good deals on smart devices, but we could see great Black Friday savings from them on select products. For instance, we saw the following last year:
Google Nest Smart Thermostat for $89.99
2nd-Gen. Google Nest Mini for $19.99
Amazon Fire TV Stick 4K for $24.98
Ring Video Doorbell for $59.99
In-Store-Only Deals Will Be Worth Watching For
While in-store-only deals sort of disappeared during the pandemic, Lowe's has continued to offer select in-store-only promotions on Black Friday. They tend to be fresh plants, though, so the in-store offers make sense. Still, if you're interested, plan to be in-store early on November 24 this year to increase your odds of grabbing deals like 1-quart poinsettias at two for $3, or 2-quart poinsettias at two for $12.
Holiday Decorations Will Be Marked Up to 25% Off
Last year, Lowe's knocked up to 25% off a selection of holiday decorations, including lights, wreaths, and inflatables. Need a new tree? Watch for the retailer to take 20% off select pre-lit artificial Christmas trees again this year, as well.
Major Appliances Could Go for Up to $750 Off
If you need new appliances this Black Friday, Lowe's is worth checking out. We could once again see up to $750 off major brands like Samsung, Whirlpool, LG, and KitchenAid.
What Are the Differences Between In-Store vs. Online Shopping?
The most notable differences between in-store and online shopping are going to be shipping costs and the time it takes to receive your items. Fortunately, when shopping at Lowe's, you can often opt for the best of both worlds. That is, you can shop online and then choose a pickup option.
Shop Lowe's Black Friday sale online on Thanksgiving Day, and in-store beginning at 6 am local time on Friday.
Depending on your order, you can shop Black Friday deals online and then choose to pick the items up rather than having them delivered. The type of product will likely determine whether you have to go inside to pick up an item or if you can opt for curbside pickup. You may also be able to pick up smaller items in an in-store locker, so you don't have to worry about standing in line.
While shopping online can be convenient, some items you may want to shop in-store. Furniture, appliances, and even decorative items like fixtures or rugs may be worth seeing in-person before you purchase them. But you can always opt to check them out in-store and then shop online, if having them delivered is more convenient than picking them up and transporting them yourself.
Will Black Friday and Cyber Monday Deals Be Different?
Since Lowe's tends to run its Black Friday sale for around a week, we likely won't see different deals between Black Friday and Cyber Monday. Last year, the Lowe's Black Friday ad offered deep discounts from November 24 through the following Wednesday, November 30. That meant the deals available on Thanksgiving Day were available during Cyber Monday and beyond, too.
Does Lowe's Offer Price Matching During Black Friday?
Like many other retailers, Lowe's suspends its Lowest Price Guarantee during Black Friday.
Do Members Get Additional Discounts?
The only real member program Lowe's has is for pros. The MVPs Pro Rewards Program comes with different perks, but they only apply to those with Pro Business Accounts. Additionally, once you join, you'll have to spend at least $2,500 in a year to see significant perks. Either way, these aren't simple rewards programs you can join for free to see immediate benefits, so you can shop easy knowing you aren't missing out.
SEE ALSO: What to Expect From Best Buy Black Friday Deals
That said, if you are a Pro member, you can expect special discounts on tools throughout the month of November. Deals vary, but Lowe's likes to celebrate by offering Pro members special savings during what they call PROvember.
Does Everything Go On Sale?
Rarely does everything at a particular retailer go on sale, even for Black Friday. We may see a decent amount of offers and wide-reaching sales, but you can still expect some items to not be discounted at all.
How Much Is Shipping During Black Friday?
Depending on the size of your order, shipping may start at $5.99 based on your area and delivery time frame. Orders of $45 or more can receive free shipping at Lowe's, but it will depend on your merchandise. If you're having larger items delivered, it may be worth looking into truck delivery. Lowe's page on that notes that some items could incur additional fees, such as sheetrock and shingles.
If you're having appliances delivered, remember that Lowe's haul-away service has an additional cost unless you have a Lowe's Pro Account. So factor that into your budget when purchasing. Many items that are in-stock may qualify for same-day delivery, but extra charges may be incurred with this method, as well.
How to Stay On Top of the Best Lowe's Black Friday Deals
If Lowe's is one of your go-to stores for Black Friday, there are a couple of ways you can stay ahead of the game. That way, you aren't suddenly scrambling to take advantage of deals before they disappear.
Follow Lowe's on Social Media
Whatever your social media platform of choice is, there's a good chance Lowe's has a profile to follow. Choose from Facebook or Instagram, but also Pinterest and even YouTube. Lowe's also has an account on X (formerly Twitter), but the last update we saw to it was from 2022, so you likely won't get much from following them there.
Sign Up for Newsletters
If you aren't already receiving newsletters from Lowe's, now's a great time to sign up. They're the best way to find out about sales ahead of time, plus an excellent way to be one of the first to know about the Lowe's Black Friday ad drop.
When Is the Best Time to Shop Black Friday Deals at Lowe's?
If Lowe's Black Friday deals begin early again, it's a good idea to start looking as soon as they pop up. In the past few years, some pre-Black Friday offers have showed up in late October. But you may be better off waiting until the early Black Friday sale that should begin a week before Thanksgiving, and the Black Friday sale itself that will likely start on Thanksgiving Day.
Ready to shop? Check out all the best Lowe's deals available right now!
---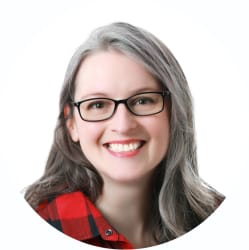 Senior Staff Writer/Consumer Analyst
Julie's work has been featured on CNBC, GoBankingRates, Kiplinger, Marketwatch, Money, The New York Times, Real Simple, US News, WaPo, WSJ, Yahoo!, and more. She's extolled the virtues of DealNews in interviews with Cheddar TV, GMA, various podcasts, and affiliates across the United States, plus one in Canada.
DealNews may be compensated by companies mentioned in this article. Please note that, although prices sometimes fluctuate or expire unexpectedly, all products and deals mentioned in this feature were available at the lowest total price we could find at the time of publication (unless otherwise specified).