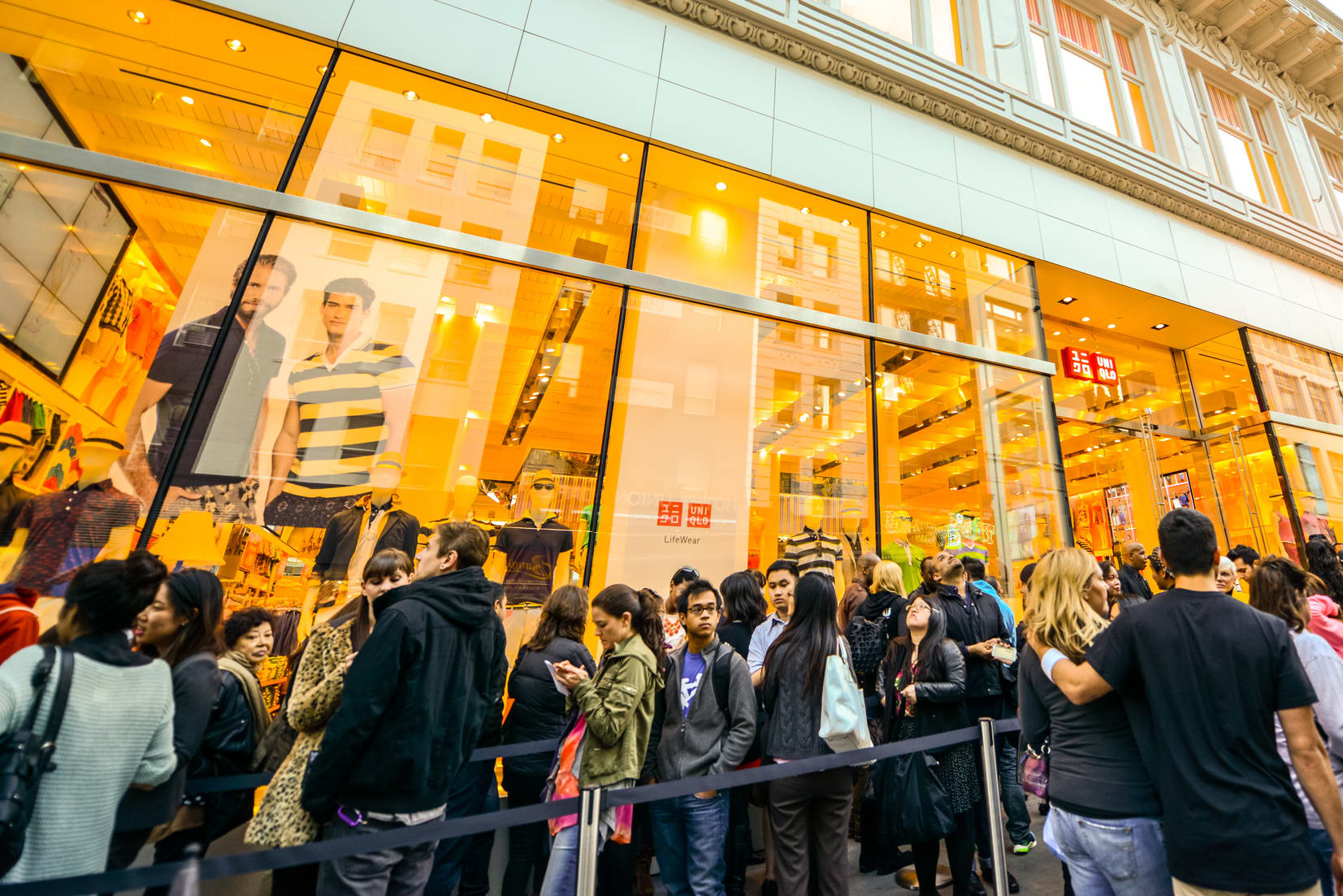 It's hard not to get caught up in the Black Friday hype, but doorbuster deals fall into a special category all their own. These heavily advertised sales cut prices down to the bone to encourage you to get away from Thanksgiving festivities and do some shopping. Hopefully, in the eyes of the retailers, a lot of shopping.
Black Friday doorbusters aren't always fabulous deals, though, and if you let yourself get caught up in the hype, you may end up blowing your holiday shopping budget. So before you're lured in by these sales, let's talk about whether doorbusters are worth it in 2019 — and how to get them when they are.
What Is a Doorbuster?
Doorbusters aren't just your average deal: they're all about creating sales hype to get you inside of a store and spending money. That means doorbuster items are both heavily marked down and heavily advertised.
SEE ALSO: Thanksgiving & Black Friday Store Hours 2019: Know What Time to Go!
Because they're (seemingly) fabulous deals, doorbusters are only available in limited quantities; when they're gone, they're gone. You probably won't know how many are available or how many are available at different locations, which can make them hard to snag. If you really want a doorbuster, you'll want to be at (or near) the front of the line when the store opens. Getting there could mean skipping Thanksgiving dinner.
Are Doorbuster Deals Worth It?
Some doorbusters are genuinely great deals, but you'll have to do your homework to find out. Certain "doorbuster" sales feature good but not great prices — and are definitely not worth skipping out on the annual turkey and stuffing.
Before you wait in line, spend time checking prices to make sure the sale is as good as it looks. With stores all vying for your shopping dollars on Black Friday, you can expect prices to be competitive, so you may find similar prices at other retailers. You won't know if a deal is truly good until you check around. DealNews' own Staff Picks can help you tell a mediocre deal from a magnificent deal, as we'll always point out when we're seeing items at their lowest possible price.
When it comes to doorbusters, compare prices in advance and pay attention to brand names in the Black Friday ads.
Also pay attention to the brand names attached to these doorbusters. Some retailers will advertise in huge print about their discounted 55" 4K TVs, but if you keep reading, you'll realize the TVs are from a no-name brand. This may not matter to you if the price is good enough. Still, you'll want to read the fine print to know what you're getting before you line up to buy.
So are doorbusters worth it? Unfortunately, the only answer we can give you is sometimes — and you'll need to do some price comparisons in advance to find out if a doorbuster is a deal or a dud.
When Do Black Friday Doorbusters Start?
Though you may expect Black Friday sales to start on Black Friday, they're far more likely to kick off on Thanksgiving. In fact, last year we saw more Staff Picks start on Thanksgiving than on Black Friday itself. Look for most major retailers to open at 5 pm or 6 pm on Thanksgiving Day. However, we've seen stores open as early as 6 am on Thanksgiving to give shoppers a head start.
For the most part, doorbusters are available as soon as doors open, so pay close attention to each store's opening hours if you plan on snagging one of these deals.
Can You Score Black Friday Doorbusters Online?
Despite their name, some doorbusters are available online. Doorbuster deals that you can only get in stores should be clearly marked as "in-store only" in the Black Friday ads. Anything that's not specifically designated as an in-store deal should be available on the retailer's website. Often, you can even get a doorbuster online before you can in-store. Many Black Friday online deals will start at midnight, but check the retailer's ad to know for sure.
SEE ALSO: When Do the Ads for the Black Friday Deals Come Out?
If you look a little later in the holiday shopping season, to Cyber Monday, you'll find a lot of doorbuster-style deals that are only available online. Amazon popularized this kind of sale with its infamous Lightning Deals, which come and go extremely quickly — and just like doorbuster deals, you need to do some research to know if they're actually good deals.
Do You Have to Wait in Line to Snag a Black Friday Doorbuster?
Sometimes you need to wait in line, but not always. In the past, you often had to camp out in front of a store to get a doorbuster. But as more deals are offered online, this is less common. To get an in-store doorbuster deal, you'll want to be there before the store opens, but there's no hard-and-fast rule on how early you need to show up. Plan to arrive at least an hour or two before opening to line up, and for larger stores in major metropolitan areas, you'll probably want to show up even earlier.
To snag a doorbuster, get in line at least one or two hours before the store opens — and even earlier if you're in a major metro area.
Just remember: Before you wait in any line, make sure the doorbuster you're getting is really worth it.
How to Get the Best Doorbuster Deals
The first step to snagging any good deal is research. Doorbuster deals will be advertised well in advance of Thanksgiving, so you'll have plenty of time to review them. Look for the following:
Items that aren't just good deals, but great deals. There will be plenty of excellent deals during the Black Friday season, and it's not worth waiting in line for a deal that's just okay.


Deals that you can't find online. Be absolutely sure you can't buy it online (or buy similar deals online) before you jump in a line in the cold.
If a deal doesn't meet those qualifications, skip the doorbuster crowds and shop online — or try for a better doorbuster at another retailer.
If your research uncovers fantastic doorbuster deals that are only available in stores, it's time to prioritize. You can't be everywhere, and because most big retailers open within an hour or two of each other on Thanksgiving Day, you'll need to decide which deal you really want. That way, you'll know where you'll be waiting in line. Be sure to dress appropriately for the weather, too.
Don't Get Your Hopes Up
We all want to snag the best Black Friday doorbuster deals, but frankly, the odds are against us. Even if you do absolutely everything right, you may not get a doorbuster. Limited item quantities can mean that if you aren't one of the first few people in line, you'll walk away empty-handed.
SEE ALSO: Your Black Friday Strategy Guide: 17 Ways to Prepare Like a Pro
If you can, make a contingency plan for any must-have items. Even if you miss out on a doorbuster, you can probably find pretty good prices on the same (or a similar) item elsewhere. You may even be able to buy an alternative option right from your smartphone the minute the doorbuster you've been waiting for sells out. Knowing your options can help you avoid potential Black Friday disappointment.
Readers, are you planning to shop in-store doorbusters this year? What are your best tips for snagging these deals? Let us know in the comments below!
---