What to Expect From the Amazon Black Friday Sale in 2021
Once again, Lightning Deals will have some of the best savings, but not everything is worth jumping on.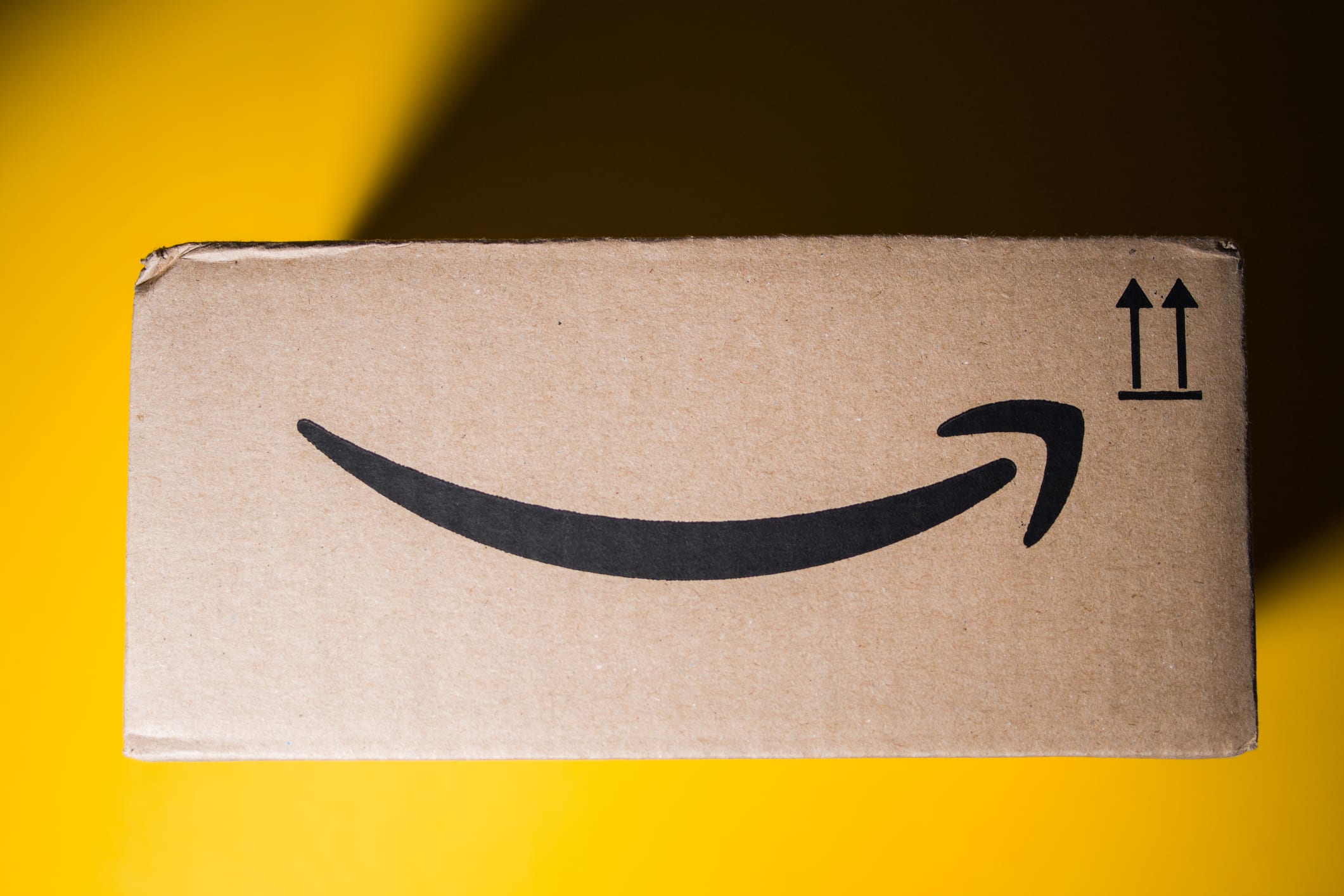 Does Amazon do Black Friday? The answer is a very emphatic 'yes,' but don't count on the site to treat the holiday the way others do. If you're wondering, "How does Black Friday work on Amazon?", then we have good news! Read on for our complete guide to what kinds of items will be on sale on Amazon for Black Friday (deals have already started!), and on how to snag the Amazon Black Friday deals that are worthy of your effort.
SEE ALSO: Your Guide to the Best Black Friday Stores in 2021
The 6 Best Amazon Black Friday Deals in 2021
Amazon has released its Black Friday preview, which offers a sneak peek of its deals in 2021. Here are the top ones we saw.
NOTE: The information below was assembled before the Black Friday ads came out. Please refer to the ads above before making any shopping plans.
What to Expect From Amazon Black Friday Deals in 2021
When Will the Amazon Black Friday Ad Be Released?
Amazon doesn't release the same type of Black Friday ad that other retailers do, but it will provide some hints on the kinds of deals to expect. Last year we saw that information release on November 16, so we expect Amazon to drop its Black Friday preview by November 15 in 2021.
SEE ALSO: When Do Black Friday Ads Come Out?
Will Amazon Be Open on Thanksgiving?
Even though Amazon has opened some physical locations, it's still primarily an online retailer, and therefore is always open. If you're interested in shopping a physical Amazon location, be sure to check the store page for updated hours. If you're unable to find this information, feel free to call them ahead of time to see what their holiday hours will be.
We expect Amazon to drop its Black Friday preview by November 15 in 2021.
When Does the Amazon Black Friday Sale Start?
Amazon has always been a big proponent of stretching Black Friday to encompass more than one day. In a normal year, it would begin its countdown at least a week before the holiday itself, but last year, it started listing Black Friday deals even before then.
SEE ALSO: Black Friday Store Hours 2021: What's Closed on Thanksgiving?
And this year is no different, with the retailer starting earlier than ever! Amazon has already populated its Black Friday page with plenty of deals to shop every day. With many retailers encouraging consumers to shop early, this isn't a surprise; still, we expect the best deals of the season to show up closer to Black Friday itself — around November 19 in 2021.
Another thing to remember is that the deals we see popping up around Thanksgiving, Black Friday, and Cyber Monday will likely be super short-lived — think one-time only offers that potentially could sell out in the blink of an eye or will only be available for a single day.
When Is the Best Time to Shop During Black Friday?
Historically during Black Friday week, we've seen the most Staff Pick deals from Amazon on Thanksgiving and Black Friday, but 2020 was slightly different. We saw more noteworthy deals on Black Friday and Cyber Monday overall, but Black Friday was king when it came to Staff Pick offers — we listed more of these 'best of the best' deals that day than on Thanksgiving or Cyber Monday.
With those stats, it's obvious that shopping Amazon on Black Friday itself is a must. However, with its barrage of Lightning Deals popping up every five minutes, it's worth keeping an eye on Amazon throughout the entirety of this shopping period. Just remember these are limited-time deals, so when you see one, you should jump on it before it sells out!
Does Everything on Amazon Go on Sale for Black Friday?
Amazon will definitely have a wide range of discounts across a huge variety of categories. During Black Friday and Cyber Weeks last year, home and garden items were the most popular deals we saw. Aside from that, electronics and computers were both big categories as well.
It's not necessary to be a Prime member in order to get great Amazon deals during Black Friday, but it can certainly help.
Be sure to keep an eye out for great gaming and toy deals too. Amazon far outweighed other stores on the number of offers for this category during the two-week shopping period including Black Friday and Cyber Monday last year. And the online retailer also boasted more Staff Pick-worthy offers on these items than others.
We'll likely see a high volume of deals on things like the Kindle, Fire, and Echo lineup — but that doesn't mean they'll all be worth shopping. Some notable offers last year included the new 4th-generation Echo Dot for only $29, which was nearly 50% off. At the same time, we didn't see any worthy offers on the regular-sized Echo. We also saw a handful of deals on the Echo Show 5 and Echo Show 8, but only one or two offers for the Echo Show 10. The Echo Show 8 for $65 was hands down one of the best, as it was half off and the best price we'd seen at the time for this device. We saw few savings when it came to the Kindle lineup, and none of them were good enough to earn our Staff Pick designation.
Amazon doesn't really do doorbusters — at least, not in the way other retailers do. That being said, Lightning Deals are pretty much the online store's version of these limited-time offers. Historically, these promotions have started as fast as every five minutes, and sold out even quicker, depending on what they are.
How to Get the Most out of Amazon Black Friday Deals
It's not necessary to be a Prime member in order to get great Amazon deals during Black Friday, but it can certainly help. In the past, we've seen Prime members receive early access to select Lightning Deals, which can seriously increase your chances of grabbing a high-demand item before it has a chance to sell out. The free shipping is a handy perk too, but be warned that we're expecting shipping delays once again this year, so don't count on items arriving in two days.
If you want to do some research ahead of time to ensure you don't miss out on these short-lived offers, consider downloading the Amazon app. Then you can browse upcoming Lightning Deals and mark the ones you're interested in as 'watching'; right before they go live, you'll receive a notification giving you a heads up so that you can jump on it right away. Do keep in mind that the app could be under a tremendous load during the Black Friday shopping period, so it's worth noting these times yourself elsewhere, as the app may be buggy on notifications if it's overwhelmed.
SEE ALSO: Is Black Friday Worth It? 10 Ways You're Doing Black Friday Wrong
If there's a Lightning Deal you're even kind of interested in, we recommend adding it to your cart ASAP. That way you can mull it over before purchasing — but don't take too long! You'll only have about 15 minutes to complete the purchase before the item is removed from your cart and returned to the pool. Remember, too, that if an item is claimed, but there's a waitlist option, it pays to join it. There's a good chance another shopper is using this same strategy and may decide not to purchase, in which case you might be lucky enough to grab it!
Interested in giving back? Shop via AmazonSmile and 0.5% of what you spend on eligible items will be donated to the charitable organization of your choice.
Amazon Is Making Gifting Easier
Previously, sending a gift to someone meant needing a physical address to do so. Even if you wanted to send a gift card, you'd still need an email address for that person. However, Amazon is changing things up and making gifting more convenient this year. The retailer has introduced mobile gifting, and while it's not available for everyone yet, it can make things easier for many Amazon shoppers.
Currently, it's only available to Prime members using a mobile device and shipping to the continental US. Is that you? Perfect! Simply enable gift options while shopping, then choose an eligible item to send and add gift options in your cart. You'll be prompted to add your recipient's email address or even just their phone number — your giftee can add their delivery address themselves! When you complete your purchase, they'll receive an email with your gift and a personalized message. Even better, they can then accept the gift and provide a delivery address, or exchange it for an Amazon gift card.
What About Amazon's Cyber Monday Sale?
When Does Cyber Monday Start for Amazon?
Amazon doesn't drag its feet when it comes to big sales, so we fully expect the official Cyber Monday sale to kick off the day after Black Friday. It'll run through the holiday itself, and you can expect to see plenty of "one time only" deals pop up on Monday, too.
You'll only have about 15 minutes to complete the purchase of a Lightning Deal.
What Will Be on Sale? What Will Be the Best Deals?
Amazon's bread and butter is absolutely its online business, so of course it's going to treat Cyber Monday and the following days of Cyber Week as a big deal. There will likely be thousands of offers on tap, covering everything from clothing and housewares to electronics and movies, plus so much more in between.
Last year, some of the most popular deals included an Sengled A19 smart bulb for only 99 cents when ordered via Alexa. We also saw select smartphones discounted up to 60% off, a Roku Premiere 4K streaming media player for $24, and an Amazon smart plug for $5 (with this last one being another Alexa-contingent order).
If you're an avid reader, watch for Amazon to bring back its rare dollar-off book coupon during Cyber Week 2021. Last year, the coupon offered an extra $5 off purchases of physical books amounting to $20 or more. We absolutely expect this to return again this year.
Can't wait until Black Friday to shop? Check out the best Amazon deals available now!
---
Senior Staff Writer
Julie joined DealNews in 2015. Her work has been featured on MSN, Business Insider, Lifehacker, The Motley Fool, GoBankingRates, and Moneyish. In her spare time, she enjoys baking sweets, reading thrillers, and listening to an ever-growing list of podcasts.
DealNews may be compensated by companies mentioned in this article. Please note that, although prices sometimes fluctuate or expire unexpectedly, all products and deals mentioned in this feature were available at the lowest total price we could find at the time of publication (unless otherwise specified).