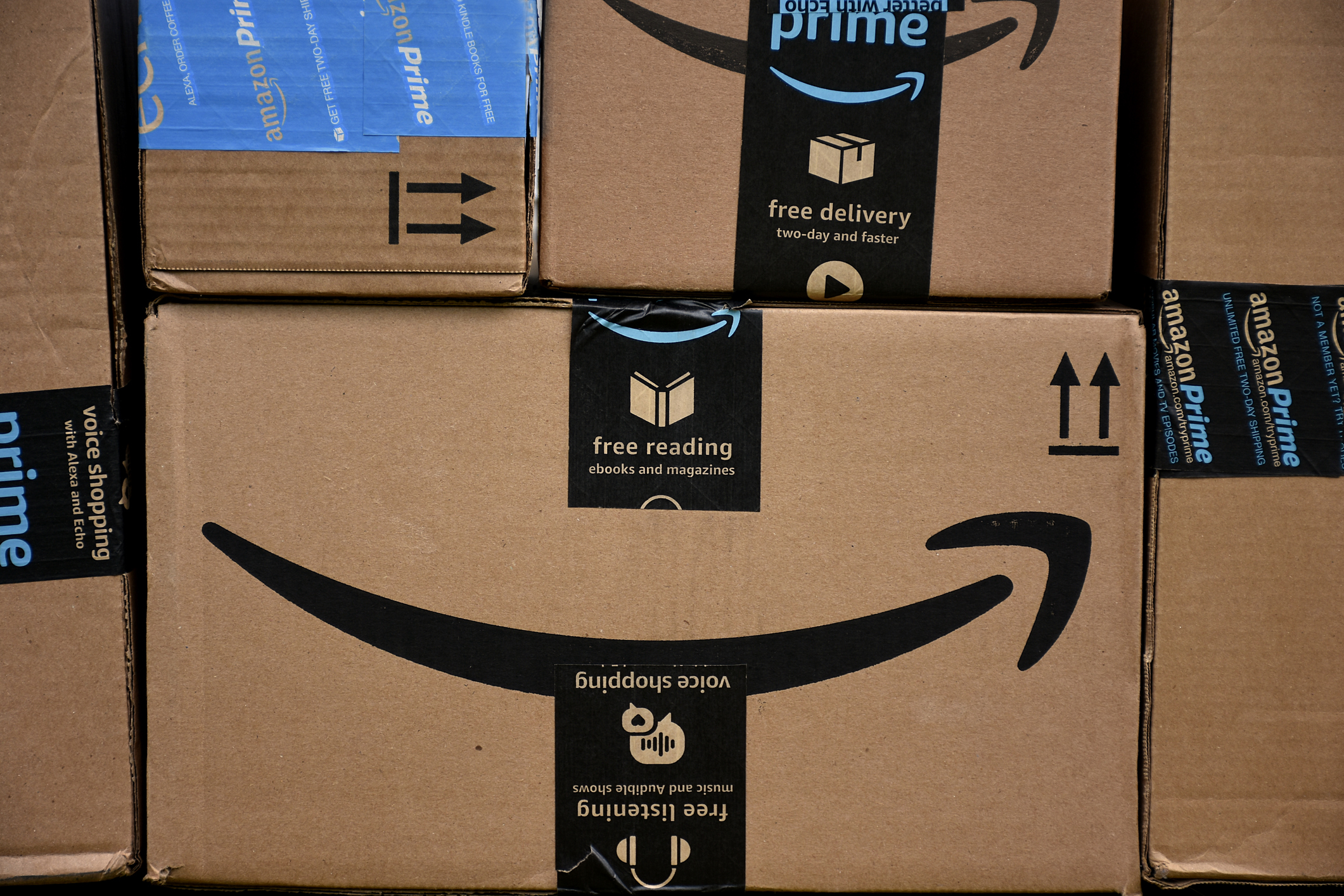 Amazon's a huge player on Black Friday, but the site isn't your typical Black Friday destination. In fact, you may even be asking yourself, "How does Black Friday work on Amazon?" Read on to learn what goes on sale on Amazon on Black Friday and how to score Amazon Black Friday deals in 2019.
The 5 Best Amazon Black Friday Deals for 2019
Here are our Top 5 picks from the Amazon Black Friday ad.





GET READY: Check out the Amazon Black Friday ad!
When Will the Amazon Black Friday Ad Be Released?
Amazon's Black Friday 2019 ad has dropped! You can check out the best Amazon Black Friday ad deals here.
SEE ALSO: When Do the Ads for the Black Friday Deals Come Out?
That said, the ad is less important for Amazon than for other stores. The ad tends to list certain highlights, particularly deals on Amazon-brand electronics like Echo and Fire TV devices, but it barely scratches the surface of all the offers that'll be available. Amazon Marketplace sellers and Amazon itself will discount thousands of items.
Will Amazon Be Open on Thanksgiving?
Amazon is always open online, though it also continues to expand its physical presence. Amazon Books locations are currently scheduled to be closed on Thanksgiving, save for the Manhattan, Columbus Circle location in New York, which will be open from 9 am to 1 pm. Any changes in hours will be posted on the Amazon website.
When Does the Amazon Black Friday Sale Start and End?
If you're wondering about Amazon's Black Friday schedule, know that the retailer seems to consider Black Friday a state of mind. Deals started in early November as part of the "Happy HoliDeals" event, and then Black Friday Deals Week sales began on Friday, November 22. They'll go through Black Friday.
Amazon Black Friday deals started in early November, but the best ones will arrive closer to Black Friday itself.
While you can find the occasional diamond in the rough in early November, the best Amazon Black Friday deals will appear closer to the holiday itself. Along with offers that last throughout Black Friday Deals Week, Amazon will have select "one time only" deals that launch during the day on Thanksgiving, Black Friday, and Cyber Monday.
Speaking of Cyber Monday, Amazon Cyber Monday deals will start on the Saturday after Black Friday and go through Cyber Monday.
NOTE: The information below was assembled before the Black Friday ads came out. Please refer to the ads above before making any shopping plans.
When Is the Best Time to Shop During Black Friday?
During Black Friday week the past two years, we posted the most Amazon Staff Pick deals on Thanksgiving and Black Friday. Those are definitely the best days to shop. But it's worth checking Amazon periodically throughout the entire week, as many of the best deals will be Lightning Deals that are only available for a limited time.
Does Everything on Amazon Go on Sale for Black Friday?
Expect Amazon to feature discounts across a wide variety of categories. During Black Friday week 2018, we posted the most Amazon deals in the home and garden category, followed by computers and electronics.
Also worth a mention are gaming and toy deals. We saw more offers in this category from Amazon than from any other store except Walmart during Black Friday week. These offers included multiple Staff Pick deals on board games and video games.
SEE ALSO: Black Friday Smart Home Deals 2019 Preview
Amazon tends to have plenty of discounts on Kindle, Fire, and Alexa devices, too — but they aren't guaranteed killer deals. For instance, last year we saw third-generation Echo Dots for $24 and Fire HD 8 16GB tablets for $49.99 — both great deals — but no noteworthy deals on Kindles.
While Amazon doesn't have typical "doorbusters," Lightning Deals will return. As always, we expect many of them to be popular and sell out in a flash. Amazon is known for offering one or two top-notch TV Lightning Deals during Black Friday. If you don't have lightning-like reflexes in your mouse finger, don't fret: there should be plenty of great deals that aren't so limited in quantity.
How to Get the Most out of Amazon Black Friday Deals
While you can bag great deals from Amazon without a Prime membership, Prime benefits can still be handy. Members receive early access to select Lightning Deals, which can make all the difference for an item that's in high demand. The 2-day (or faster) Amazon Prime free shipping is a nice perk, too.
To snag a Lightning Deal, download Amazon's app and click 'Watch this deal,' so you'll be notified when the offer's about to go live.
If you're interested in an upcoming Lightning Deal, download Amazon's app, then click "Watch this deal" to receive notifications when the deal's about to go live. (It's worth making note of the time yourself for any deals you really want, as we've noticed this feature can be buggy when the app is under heavy load.)
Some Lightning Deals are claimed in minutes (or seconds!), which can be stressful because shoppers can't see prices in advance. But don't worry — after you add a Lightning Deal item to your cart, you'll have a few minutes to think the price over and decide if you want it. A timer will pop up to show you how long you have to complete your purchase. Likewise, even if an item shows as 100% claimed, don't hesitate to add yourself to the waitlist. Many people who added the product to their cart may not follow through with their purchase.
Another reason to download the app is that Amazon sometimes offers discounts during the holiday shopping season to users who try out new app features. For example, last year users could get $5 off by trying out camera search features and "AR" — or augmented reality view — to see what items looked like in the home before buying.
SEE ALSO: What to Expect From Walmart Black Friday Sales in 2019
Finally, in the spirit of giving, don't forget that when you shop eligible items via AmazonSmile, Amazon donates 0.5% of what you spend to the charitable organization you choose.
Readers, what will you be shopping for on Amazon during Black Friday 2019? What are the best deals you scored last year? Let us know in the comments below!
---