What Is eBay Certified Refurbished All About?
Shopping for refurbished items can make some consumers anxious, but eBay's program could inspire confidence about those purchases.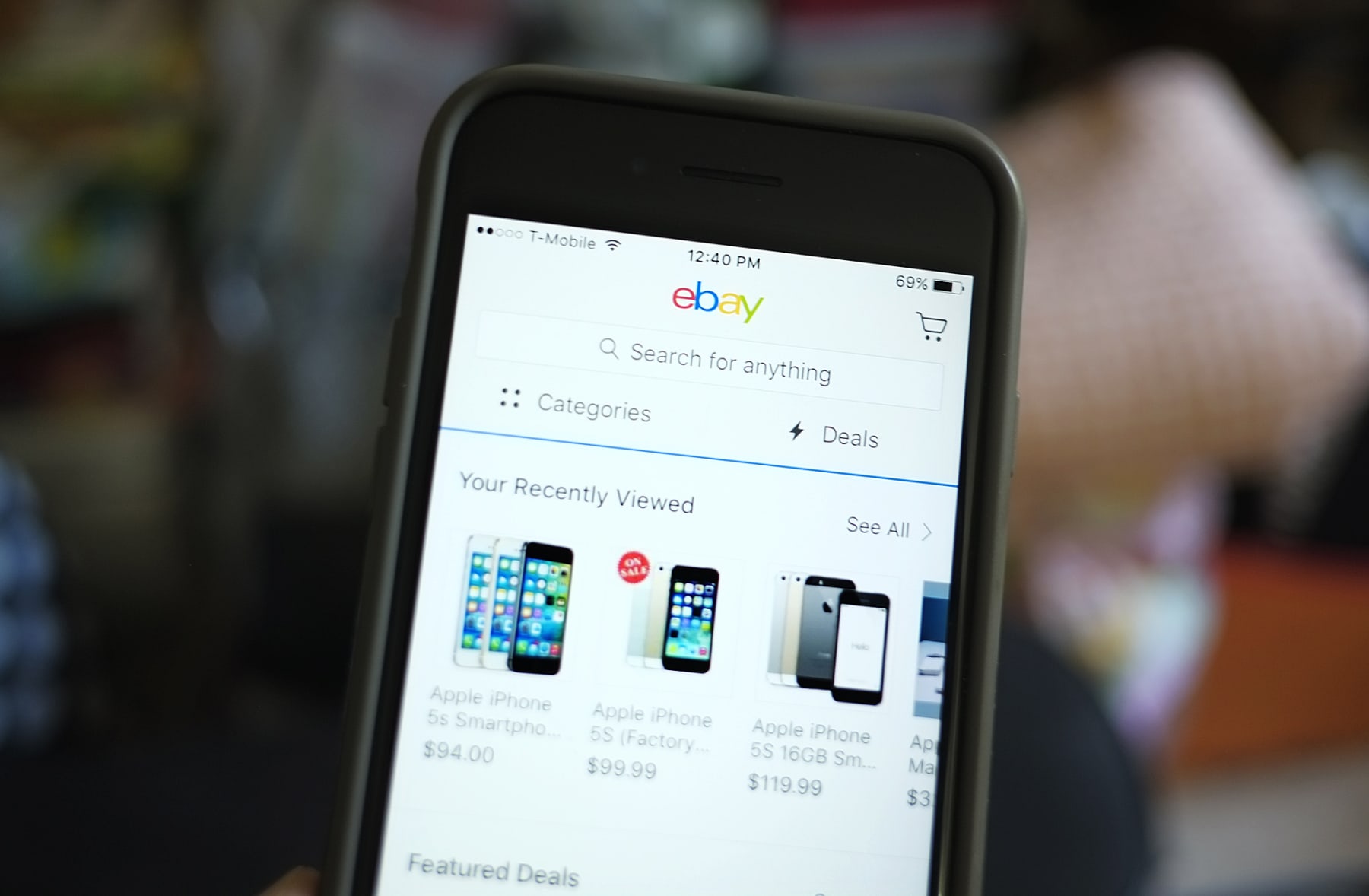 Shopping online can be super convenient. Just add an item to your cart, submit payment information, and if all goes well, the order arrives at your door a short time later. However, issues can arise en route, and items can show up damaged. And if you're shopping for a refurbished item, the anxiety might be even worse — it's already "not new" when you buy it, and then all sorts of things can happen on its journey to your door.
Fortunately, the eBay Certified Refurbished program can provide peace of mind when you're purchasing items that lack "brand new" status. If you're wondering how to save money on the biggest electronics and home items — and want to shop with confidence — we're here to help. Check out our guide to eBay Certified Refurbished, and learn just how much you can save by shopping it.
Your Guide to Shopping Certified Refurbished on eBay
What Is the eBay Certified Refurbished Program?
The eBay Certified Refurbished program launched in 2020, and it's a way to shop refurbs without worry. It "allows pre-qualified eBay sellers to use 'certified refurbished'" when putting an item up for sale, according to the company. Sellers can use the term in their listings, including in product descriptions, titles, and subtitles.
SEE ALSO: How to Buy on eBay
In order to qualify for this program, sellers must prove that the refurbished items were purchased directly from the manufacturer or an authorized seller. eBay also reviews the inventory and account to make sure program conditions are met. Certified refurbished listings have to meet the following requirements:

Be professionally refurbished to a high standard — few or no visible blemishes
Be sold by or sourced directly from the manufacturer — proof of purchase or authorization required
Include a manufacturer warranty, free shipping, and 30-day free returns
Be shipped in new packaging and include original or new accessories
What does this mean for you, the buyer? Well, it means that if you shop through the eBay Certified Refurbished program, you can do so with confidence.
Where Can You Find These eBay Refurbished Items?
If you're ready to shop the products in eBay's Certified Refurbished program, know that they couldn't be easier to find. eBay has given this program its own storefront! Check out a variety of certified refurbished electronics and home items here.
Do eBay Certified Refurbs Include a Warranty?
The short answer is yes, these refurbished items come with a warranty. One of the program requirements is that items have the manufacturer warranty in order to be listed as certified refurbished. Additionally, eBay states that every certified refurbished product will have a 2-year warranty.
Products in the eBay Certified Refurbished program come with a 2-year warranty.
The warranty covers all products for mechanical and electrical failures, power surges, and not powering on. What's more, laptops are covered for screen failure, battery and/or charger failure, WiFi failure, and hard drive and/or USB port failure. Vacuums and small appliances, meanwhile, are protected against product breakdowns during normal use and component failure. And portable audio and power tools are covered for speaker and/or sound failure, and remote failure.
What Can You Expect From These Products?
So what does shopping certified refurbished at eBay mean, exactly? Well, in addition to the 2-year warranty, you can expect purchases to be "like-new products" with "better-than-new prices," according to eBay, which adds that items are also given a money-back guarantee and subjected to "hassle-free returns."
How Much Can You Save by Shopping Certified Refurbished?
If you're looking to purchase certified refurbished items, you can expect to get up to 50% off a variety of major brands. These products are "certified by manufacturers or authorized partners to work like new," eBay states. Eligible brands include Lenovo, iRobot, Bose, DeWalt, Acer, KitchenAid, Microsoft, and many more. If you aren't opposed to buying refurbs, eBay is a great place to check before splurging on a brand-new unit.
SEE ALSO: Everything You Need to Know to Buy Refurbished Electronics
What Products Are Certified Refurbished on eBay?
The eBay Certified Refurbished program focuses on electronics and home items. Under electronics, you can expect to find a variety of subcategories, including:

Computer accessories
Desktop computers
Home networking
Laptops
Monitors
PC gaming items
Portable audio and headphones
Smart home and surveillance
Shopping for home items? On eBay, refurbished products of this type are divided amongst a number of subcategories, including:

Outdoor power equipment
Power tools
Small kitchen appliances
Vacuums
Can You Return Certified Refurbished Items?
It's disappointing to consider, but it's a fact of life: if you're purchasing an item in-person or online, you need to know the return policy. That might be even more important when it comes to refurbished products. Fortunately, eBay seems to realize that the ability to return these items can boost consumer confidence in their purchases.
eBay gives you 30 days to return one of its certified refurbished items.
If you purchase a product from eBay's Certified Refurbished program, you should have 30 days to return it if something goes wrong. However, remember that the warranty will cover select issues, so there's a chance you can receive repairs without having to start shopping from scratch again.
What Does This Mean for Seller Refurbished Products?
Regular eBay shoppers are probably used to seeing "seller refurbished" tags throughout the marketplace site. If you aren't, you might be wondering what the difference is between certified refurbished and seller refurbished.
The difference is pretty significant. As eBay notes, "certified refurbished items are in a pristine, like-new condition and are inspected, cleaned, and refurbished by the manufacturer or a manufacturer-approved vendor." But the company goes on to say that "seller refurbished items are inspected, cleaned, and repaired to full working order by an eBay seller or third party." It's not hard to expect that most shoppers will be more confident in purchasing certified refurbished over seller refurbished, if they have the option.
SEE ALSO: What Does Refurbished Mean?
But if you don't mind purchasing seller refurbished, the good news is the program isn't going away. It should be sticking around — at least for now. That means regular eBay shoppers can still expect to see the "seller refurbished" badge on select items.
Readers, have you bought a product through eBay's Certified Refurbished program yet? Or have you bought an eBay refurbished item in general? Let us know about your experience in the comments below!
---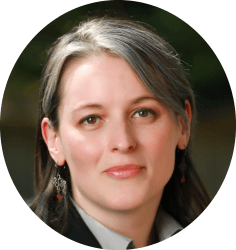 Senior Staff Writer/Spokesperson
Julie's work has been featured on CNBC, GoBankingRates, Kiplinger, Marketwatch, Money, The New York Times, Real Simple, US News, WaPo, WSJ, Yahoo!, and more. She's extolled the virtues of DealNews in interviews with Cheddar TV, GMA, various podcasts, and affiliates across the United States, plus one in Canada.
DealNews may be compensated by companies mentioned in this article. Please note that, although prices sometimes fluctuate or expire unexpectedly, all products and deals mentioned in this feature were available at the lowest total price we could find at the time of publication (unless otherwise specified).