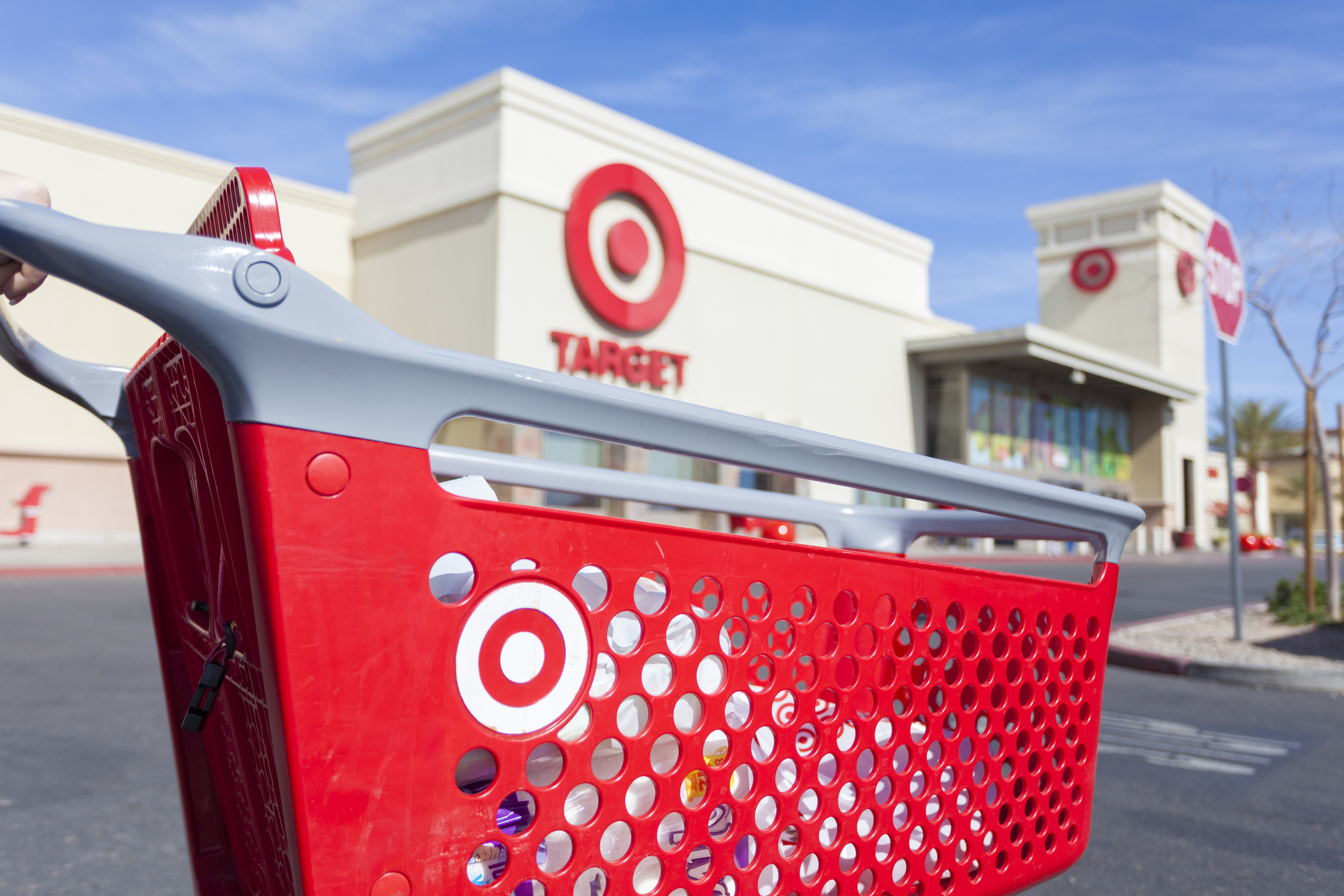 If you're planning to hit Target for Black Friday, you'll want to make sure your shopping trip doesn't miss the mark. Read on for our guide to Target Black Friday sales, with info on the Black Friday ad, store hours, doorbusters, and best times to shop.
The 5 Best Target Black Friday Deals for 2019
Here are our Top 5 picks from the Target Black Friday ad.





GET READY: Check out the Target Black Friday ad!
When Will the Target Black Friday Ad Be Released?
Target has officially released its 2019 Black Friday ad! You can view the best Target Black Friday ad deals here.
Will Target Be Open on Thanksgiving?
Target stores will be open from 5 pm on Thanksgiving until 1 am local time, and then they will open again at 7 am on Black Friday.
Are Target Doorbusters Available Online?
Online doorbusters will be available all day on Thanksgiving, plus shipping will be free for any online purchase.
When Does Black Friday Start at Target?
Black Friday will start early for RedCard holders and members of the Target Circle loyalty program. RedCard holders can shop select Black Friday deals online the day before Thanksgiving, while Target Circle members will get early access starting at 6 pm CST that day.
So when do Target Black Friday deals start online for the general public? The deals will kick off on Thanksgiving morning, and stores will open their physical doors at 5 pm on Thanksgiving for eight hours. They will open again at 7 am on Black Friday.
Target's Black Friday deals will remain available through Saturday, unless they sell out earlier.
NOTE: The information below was assembled before the Black Friday ads came out. Please refer to the ads above before making any shopping plans.
When Is the Best Time to Shop?
If you have a RedCard, it pays to shop on Target.com the day before Thanksgiving. You won't have access to all the deals, but you'll get the first crack at many of them.
If you have a RedCard, it pays to shop on Target.com the day before Thanksgiving.
However, if you're not a RedCard holder (or the deals you want don't start until later), Thanksgiving is the best day to shop Target's sale. Overall, we tend to see more deals on Thanksgiving than on Black Friday. And for the past two years, about two-thirds of the deals we've listed from Target on Thanksgiving have been Staff Picks, which are our "best of the best" offers.
What Target Black Friday Deals Can You Expect?
Target's Black Friday sale has consistently been a great time to stock up on iTunes gift cards. In 2016, 2017, and 2018, you could buy one iTunes gift card and receive 30% off a second during Target's Black Friday sale.
Last year, Target also offered 20% off a future shopping trip to customers who spent $50 storewide on Black Friday. This was an easy deal to snag if you were making a big-ticket purchase or even buying several smaller items.
SEE ALSO: What to Expect From Walmart Black Friday Sales in 2019
If you want the newest Apple iPhones, expect Target to offer them bundled with hefty gift cards. Last year, the store had a deal for the iPhone XS or iPhone XS Max bundled with a $250 gift card, as long as you signed up for a 24-month plan with a major carrier. (Target had a similar offer in 2017, as well.)
Keep an eye on Target for clothing staples, too. During Black Friday week last year, we saw kids' pajama sets for $5 each and 32 pairs of Hanes men's boxer briefs for $30, among other great deals.
You can also look to Target for deep discounts on toy items that don't frequently see sales. For example, last year the retailer cut 50% off select board games and 50% off Pokemon Trading Card Game tins. Many other toy items also saw discounts up to 50% off.
What Target Black Friday Doorbusters Will Be Available?
In 2018, Target's Black Friday ad put a big focus on TVs, devoting more than four pages of ad space and offering discounts on all TVs except for special buys. Highlights included an Element 55" 4K smart TV for $200, and a Panasonic Polaroid 32" TV for $80.
Expect several TV doorbusters, plus deals on video games and small kitchen appliances.
Black Friday is usually a great time to pick up small kitchen appliances, too. Last year, Target offered products like a panini press, slow cooker, and waffle maker for only $10 each.
Gamers should keep an eye out for rare discounts on AAA titles — last year, Target knocked up to 50% off select video games, yielding many prices that went as low as $15.
What You Should Know Before You Shop
If you want to snag the best deals, make sure you're a RedCard holder. RedCard holders usually get early access to select Black Friday offers, and they get an extra 5% off their purchases. Plus, if you use a RedCard, you can bag free shipping with no minimum... although during the last holiday season, Target offered free 2-day shipping with no minimum to all shoppers, so we might see a repeat this year.
Another way you can save is to download Target's app. The store frequently offers exclusive deals and coupons through the app, so downloading it ahead of time is a good idea if you're heading into the store for Black Friday.
Readers, what Target deals are you looking forward to this year? What kinds of deals did you score in 2018? Let us know in the comments below!
---