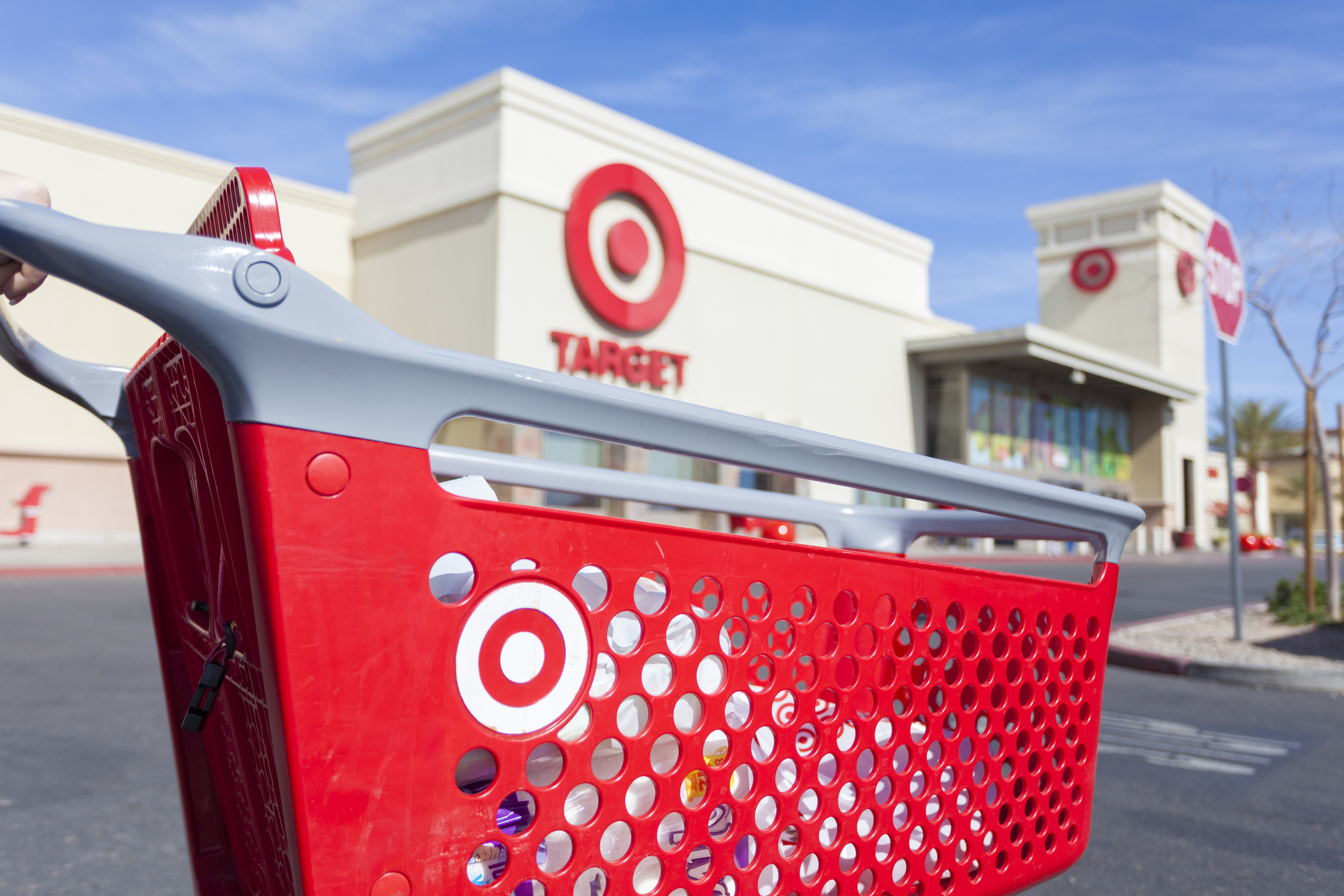 If you're planning to hit Target for Black Friday 2020, you'll want to make sure your shopping plan doesn't miss the mark. Read on for our guide to Black Friday sales at Target, with info on the Black Friday ad, store hours, doorbusters, and the best times to shop.
What to Expect From Target for Black Friday 2020
When Will the Target Black Friday Ad Be Released?
We're expecting Target to drop its official Black Friday ad no later than November 4. However, Black Friday 2020 will be a different game than it's been in previous years due to the coronavirus pandemic, so we could see the ad much earlier.
Hoping to shop before Black Friday week? Target has stated that starting October 29 and continuing each Thursday throughout November, customers will be able to check out the upcoming week's Black Friday Now offers.
Will Target Be Open on Thanksgiving?
Target is changing things up this year. All of its stores will be closed on Thanksgiving, but the bull's-eye retailer has noted shoppers will be able to snag the best deals both before and after November 26.
Are Target Doorbusters Available Online?
We're expecting most Target doorbusters to be available online in 2020. There's a chance the retailer could offer some in-store-only deals, but they'll likely be very different than previous years' promotions. In-store-only offers will probably be items that aren't in high demand, and ones Target doesn't expect to run out.
When Do Target Black Friday Deals Start Online?
We aren't exactly sure when the official Target Black Friday sale will start in 2020, both in-store and online. Last year, RedCard holders were able to shop some Black Friday deals the day before Thanksgiving, while members of the Target Circle loyalty program received early access starting later that day.
SEE ALSO: Black Friday Store Hours 2020: What Will Be Closed on Thanksgiving?
This year, Target has already had its Deal Days event, which happened in mid-October, and has noted its big holiday offers will show up early and continue throughout the season. Black Friday deals, specifically, will likely show up throughout November.
If you're planning to shop in-store on Black Friday itself, know that Target locations will open at 7 am that day, according to Minnesota's Star Tribune newspaper. It adds that Target employees are going to be limiting the number of customers inside stores, and "shoppers will be able to visit Target.com/line to check to see if there is a line outside of a store and reserve a spot."
When Is the Best Time to Shop?
Since Target will be stretching out its Black Friday event, it should be offering deals by early November. In terms of strict Black Friday offers, we're expecting the bull's-eye retailer to kick off those promotions no later than the evening of November 26.
Thanksgiving is the best day to shop Target's Black Friday sale.
If you're not a RedCard holder (or the deals you want don't start until later), Thanksgiving is the best day to shop Target's sale. We tend to see more deals overall on Thanksgiving than on Black Friday. And last year, just over half of the deals we listed from Target on Thanksgiving were Staff Picks, which are our "best of the best" offers.
What Target Black Friday Deals Can You Expect?
Target's Black Friday sale has consistently been a great time to stock up on App Store & iTunes gift cards. Since 2016, shoppers have been able to buy one iTunes gift card and receive 30% off a second during Target's Black Friday sale.
In 2018 and 2019, Target also offered 20% off a future shopping trip to customers who spent $50 storewide on Black Friday. This was an easy deal to snag if you were making a big-ticket purchase or even buying several smaller items.
If you want the newest Apple iPhones, expect Target to offer them bundled with hefty gift cards. Last year, the store had a deal for the iPhone XS, iPhone XS Max, iPhone 11, iPhone 11 Pro, or iPhone 11 Pro Max bundled with a $200 Target gift card, with qualified activation on select major carriers.
Keep an eye on Target for clothing staples, too. During Black Friday week last year, we saw kids' pajama sets for $5 each and graphic T-shirts for as little as $8, among other great deals.
You can also look to Target for deep discounts on toys that don't frequently see sales. For example, last year the retailer cut 50% off select games and puzzles. Many other toys also saw discounts of up to 50% off.
What Target Black Friday Doorbusters Will Be Available?
In 2019, Target's Black Friday ad put a big focus on TVs, devoting at least four pages of ad space and offering discounts on all TVs except for special buys. Highlights included an Element 65" 4K smart TV for $280, and a Polaroid 32" TV for $70.
SEE ALSO: How to Get Black Friday Doorbusters in 2020
Black Friday is usually a great time to pick up small kitchen appliances, too. Last year, Target offered products like a toaster, slow cooker, and hand mixer for only $10 each.
Gamers, meanwhile, should keep an eye out for rare discounts on AAA titles. In 2019, Target knocked up to 50% off select video games, yielding many price drops to $30.
What You Should Know Before You Shop
If you want to snag the best deals, make sure you're a RedCard holder. RedCard holders usually get early access to select Black Friday offers, and they get an extra 5% off their purchases. Plus, if you use a RedCard, you can bag free shipping with no minimum. We don't expect any free shipping offers this year, as retailers are already anticipating major shipping delays.
RedCard holders usually get early access to select Black Friday offers, plus an extra 5% off their purchases.
Another way you can save is to download Target's app. The store frequently offers exclusive deals and coupons through the app, which also features Target Circle offers. You'll need it if you're planning to use Target's Drive Up pickup service, too. So downloading it ahead of time is a good idea if you're heading to the store for Black Friday.
Speaking of pickup services, Target is planning to kick those into high gear for the holiday season. It's reportedly doubling the number of Drive Up parking spots, and shoppers will be able to switch their preference between Order Pickup and Drive Up in real time via the Target app. Safety measures such as contactless payment will also be available.
What About Target Cyber Monday Sales?
Target will likely have a Cyber Monday sale in 2020, like it would in any other year. But we don't have any details on it yet. In the meantime, check out our guide below, which we based on what we saw last year.
When Does Cyber Monday Start for Target?
Cyber Monday sales at Target should start on Sunday, November 29, with more deals and promotions popping up the following day. Some could continue through the rest of Cyber Week, providing plenty of opportunities to shop.
SEE ALSO: Best Black Friday vs. Cyber Monday vs. Thanksgiving Deals: What to Buy Each Day
What Target Cyber Monday Deals Will Be Available?
If 2020 follows the 2019 trends, you can expect to score up to 50% off a range of different categories, including furniture, LEGO, toys, and activewear. Other items will likely see notable discounts, as well. Think 40% off bedding and bath items, and "buy one, get 50% off a second" offers on select video games. Other popular discounts last year were "buy two, get a third free" Disney or Nerf toys.
Readers, what Target deals are you looking forward to this year? Let us know in the comments below!
---