What to Expect From the Target Black Friday Sale in 2021
Get a 65" smart TV for $300, LEGO sets at up to 40% off, and big discounts on cold-weather clothes.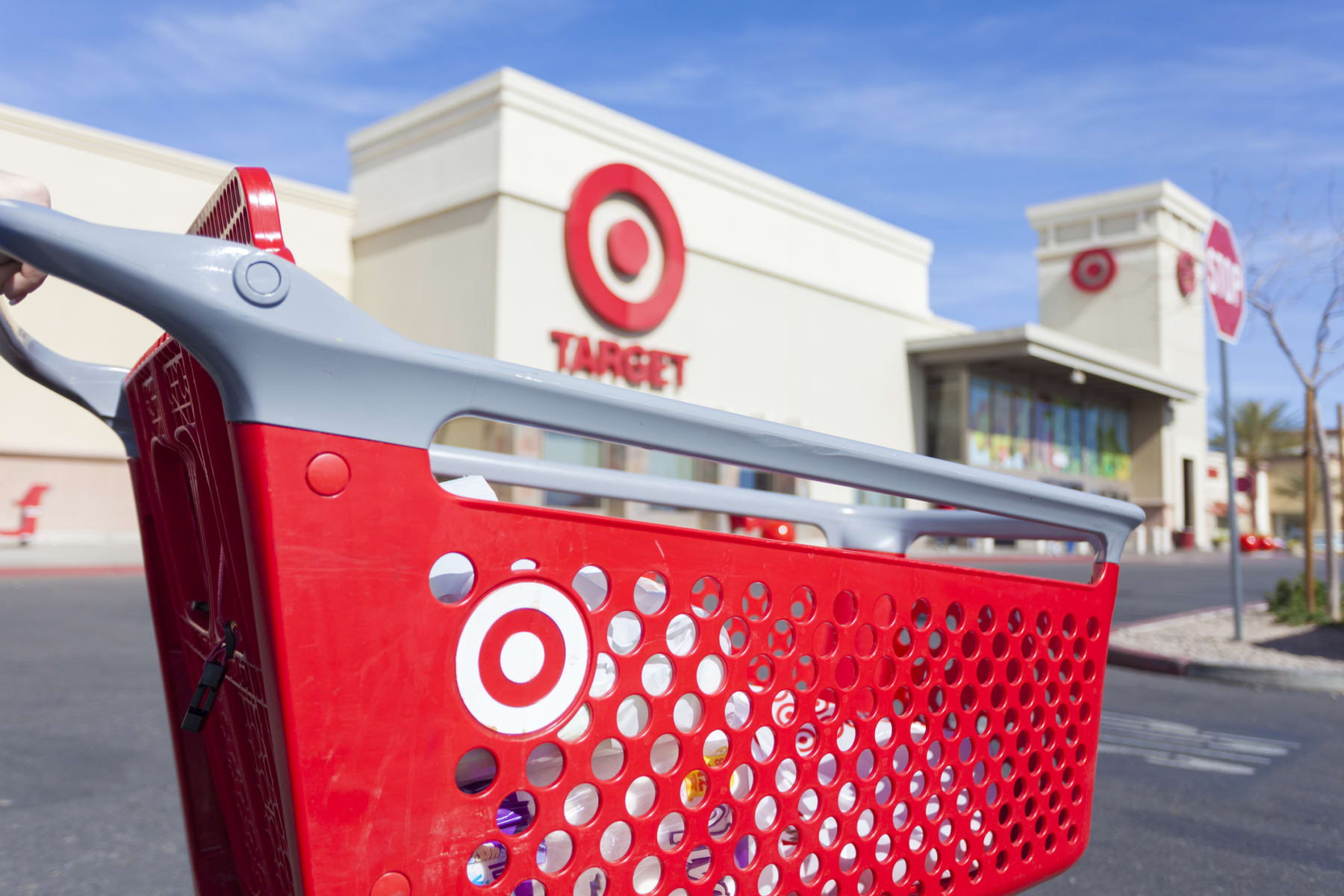 If Target is on your list of stores to shop for Black Friday 2021, then you'll want to ensure your strategy is a winner. Read on for our guide on what to expect from the Target Black Friday sale this year, including doorbusters, the top deals, and the best time to shop.
SEE ALSO: Your Guide to the Best Black Friday Stores in 2021
The 16 Best Target Black Friday Deals in 2021
The Target Black Friday ad is out now! Check out our top picks below!
Element 65" Smart TV for $299.99 — This beats the best Black Friday price we saw for this size class last year by $60.
Select LEGO Sets for up to 40% Off — This matches the Black Friday LEGO deal Target offered last year, and is the best savings we've seen from the retailer on these toys all year.
Oculus Quest 2 VR Headset With $50 Target Gift Card for $299 — As long as you use the gift card, that's effectively dropping the cost to $249, which is $21 less than the best price we've seen this year.
Select Sweaters for 30% Off — Shop sweaters for the whole family and save 30% with this offer that matches what we saw last December.
Amazon Fire TV Stick 4K for $24.99 — This Black Friday deal is 50% off and at the best price we've seen.
Select iPhones for up to $250 Off With a New Line Activation — This offer includes the iPhone 13 lineup, as well as the iPhone 12 Pro and iPhone 12 Pro Max, and is a significant discount on the latest models.
Samsung Galaxy Z Flip3 5G With $300 Target Gift Card With In-Store Activation — Get a huge gift card when you buy the Samsung Galaxy Z Flip3 and activate in-store. It's a nice bonus, considering this is one of the more expensive phones available.
Google Pixel 6 for $549 — This phone was just released October 28, and this marks the first real discount we've seen on the Google flagship.
Amazon Echo for $59.99 — This is the latest version of Amazon's smart speaker, and it's at the best price we've seen.
Mario Kart Live: Home Circuit Set for $59.99 — It's the best price we've seen for this item. Both the Mario and Luigi sets qualify for the offer, as well.
Select Video Games From $10 — If you've got a console you need games for, watch for Target to have select titles for as little as $10 each.
Select Toys for up to 50% Off — This offer includes several options, such as L.O.L, Nickelodeon, Pokémon, Fisher-Price, board games, and more.
Any Cricut Machine With $30 Target Gift Card — Get a $30 Target gift card with the purchase of any Cricut machine; it's one of the better offers we've seen on these devices.
Select Small Appliances for $10 — Shop select small kitchen appliances for as little as $10 each, including a mini waffle maker and 2-slice toaster.
Cold-Weather Accessories for 30% Off — Shop gloves, hats, scarves, and more for the whole family at 30% off; that matches the offer we saw last Black Friday.
Select Boots for 50% Off — Shop boots for the whole family with this offer, which knocks prices down as low as $10.
NOTE: The information below was assembled before the Black Friday ads came out. Please refer to the ads above before making any shopping plans.
What to Expect From the Target Black Friday Sale in 2021
When Will the Target Black Friday Ad Be Released?
We expect Target's Black Friday ad to be released by November 3 in 2021. In 2019, Target released its Black Friday ad on November 6, so we expected to see the 2020 ad drop no later than November 4. However, as we all know by now, Black Friday 2020 was totally different than what we were used to, and so the ad actually dropped on November 16. However, 2021 is shaping up to potentially be more normal, so we're hoping for the earlier release date once again this year.
SEE ALSO: When Do Black Friday Ads Come Out?
Will Target Be Open on Thanksgiving?
Once again, Target will be closed on Thanksgiving this year. Last year, the bull's-eye retailer changed things up by closing on the holiday rather than starting its in-store sales that day. It was a successful strategy, so much so that Target announced in January of this year they'd be closing for Thanksgiving 2021.
Once again, Target will be closed on Thanksgiving this year.
However, just because stores won't be physically open doesn't mean that you have to wait to shop. We're expecting once again for deals to surface well before November 25, and of course you'll be able to shop online in between the big parade and dinner on Thursday as well.
Are Target Doorbusters Available Online?
Even though many consumers may be more willing to shop in-store this year versus 2020, that doesn't change the fact that online doorbusters are hugely popular. We're expecting once again that most — if not all — should be available for purchase both online and in-store. Again, there's a chance we could see some exclusive in-store only doorbusters, but it's highly unlikely that they'll make up the bulk of the offerings.
SEE ALSO: Black Friday Store Hours 2021: What's Closed on Thanksgiving?
When Do Target Black Friday Deals Start Online?
In a normal year, Target allows RedCard holders to shop select deals early, usually kicking off the savings at least the day before Thanksgiving. However, last year, Target actually kicked off its holiday savings on October 29, followed up by releasing new deals every Thursday through Thanksgiving.
As for 2021, Target has already hosted its Deal Days event, which ran from October 10 through October 12 this year. This could be due to the fact that retailers and manufacturers alike are encouraging consumers to shop early in 2021, given that stock issues are expected due to supply chain disruptions, labor shortages, and shipping delays.
If you're planning to shop in-store, know that stores will likely open at 7 am again on Black Friday, but will be closed on Thanksgiving itself.
When Is the Best Time to Shop?
As noted above, shopping early is key here. If you're a RedCard holder, then you may very well have early access to Black Friday deals the week of the holiday itself. As soon as you have access, it's a good idea to start shopping, as items are expected to sell out faster than usual this year, and restocking will be an issue.
Thanksgiving is often the best day to shop at Target — we usually see more deals on Thanksgiving compared to Black Friday and Cyber Monday.
If you don't have a RedCard, or the offers you're most excited about don't start until later, Thanksgiving is often the best day to shop at Target. We usually see more deals on Thanksgiving compared to Black Friday and Cyber Monday; we also tend to see more Staff Pick deals on Thanksgiving — our deals that we denote as the "best of the best." However, last year was a strange Black Friday, as deals were spread out over the course of mid-October through the end of November.
What Target Black Friday Deals Can You Expect?
In the past, the Target Black Friday sale has been a great time to stock up on Apple gift cards. Since at least 2016, shoppers have been able to buy one Apple gift card and receive 30% off a second one. Last year, Target mixed things up a bit and offered a bonus $20 Target gift card with the purchase of at least $100 worth of Apple gift cards. Whichever offer returns this year, it'll be worth shopping to snag an easy gift for your favorite Apple fan.
In the past we've also seen Target offer a voucher for 20% off a future shopping trip to consumers who spent $50 storewide on Black Friday. We didn't see that particular promotion in 2020, but there's a chance we could see it return this year. We often see similar promotions on holiday decor from their Wondershop; for example, last year Target Circle members could save $10 when they spent $50 on select decor. We absolutely expect to see something similar again in 2021.
SEE ALSO: Is Black Friday Worth It? 10 Ways You're Doing Black Friday Wrong
If you're hoping to grab a great deal on the latest iPhones, the bull's-eye retailer is a good place to keep an eye out. In the past, we've seen the newest iPhones bundled with hefty gift cards, and there's definitely a chance we could see that kind of promotion return this year. So if you're shopping for the iPhone 13 or or iPhone 13 Pro, check to see if Target brings this promotion back again.
Watch for great deals on clothing items as well. Last year we saw outerwear and cold weather accessories for 30% off; Target also took 30% off plus an extra 15% off cold-weather apparel and boots. There were also excellent offers on other clothing staples, including underwear and socks that were buy one, get a second one 50% off. We also saw men's crew t-shirts for $4 each — a deal so good it earned our Staff Pick designation.
Watch for up to 50% off toys in general, as well as up to 40% off LEGO sets.
We saw plenty of toy deals, too. For instance, there was a promotion for Disney toys where consumers could buy two and get a third for free. Target also knocked up to 50% off toys in general during this shopping period, as well as up to 40% off LEGO sets, which are almost always in high demand.
What Target Black Friday Doorbusters Will Be Available?
Without a doubt, TVs will make up a huge selection of the doorbusters again at the Target Black Friday sale in 2021. For Black Friday 2020, the retailer had plenty of TV deals available, including a Hisense 55" UHDTV for around $200 and an Element 32" set for $90. There was also an Element 70" TV for only $300 — if you were in the market for a huge set, this was an incredible deal. These might be lesser-known brands, but big brands will also be on sale. For example, a Sony 55" TV was priced around $550, a Samsung 65" was around $480, and a Samsung 50" was only $380.
Gamers might not want to hold their breath on snagging a console, but if they're already lucky enough to own one, then the Target Black Friday sale could be a great time to shop for video games. We saw prices drop to $15 on select titles, while more than 50 others were priced around $25 each.
We're also expecting to see small kitchen appliances with deep discounts once again. In 2019 we saw things like a toaster, slow cooker, and hand mixer for only $10 each. Then, last year, Target offered things like a blender with a travel smoothie cup, a waffle maker, and a toaster oven for $20 each. Something similar is bound to be in the Black Friday 2021 ad.
What You Should Know Before You Shop
If you want to shop even earlier, consider becoming a RedCard holder. It's available as both a credit and debit card, and both versions have all the same benefits — with the exception of the debit card providing the chance to withdraw up to $40 in cash at the register, as it's linked to your checking account. One of the biggest perks of the RedCard includes saving 5% off everyday, whether you shop in-person or online. Another huge perk? You'll have an additional 30 days for returns and exchanges.
One of the biggest perks of the RedCard includes saving 5% off everyday, whether you shop in-person or online.
In addition to becoming a RedCard holder, consider joining Target Circle, which is the retailer's loyalty program. It's free to join, and members can receive exclusive offers, especially around holidays like Black Friday. You can also download the Target app to make shopping Black Friday even easier. You can view the latest ad and deals through the app, as well as Target Circle offers tailored to you and your shopping habits, plus all the Circle deals currently available. You can also shop through the app, whether you want your order delivered the same-day, prefer in-store pickup, or the ultimate convenience, drive-up pickup.
What About Target Cyber Monday Sales?
Target will undoubtedly have a Cyber Monday sale in 2021, just like any other year. We don't have any of the precise details on it yet, but we've based our predictions below on what we've seen in years past.
SEE ALSO: Black Friday 2021 Predictions: See All of Our Deal Previews!
When Does Cyber Monday Start for Target?
Cyber Monday sales at Target typically begin the day before the holiday itself. With Cyber Monday falling on November 29 this year, we can expect the sales to begin on November 28. More promotions will likely pop up throughout Cyber Week as well, so you'll have plenty of opportunities to shop and save.
What Target Cyber Monday Deals Will Be Available?
If 2021 follows the trends of 2020, we expect to see home deals like up to 50% off furniture and up to 40% off bed and bath items. Clothing will also be big during Cyber Monday sales; last year, we saw 30% off both women's and men's clothing, shoes, and accessories.
Can't wait until Black Friday to shop? Check out all the best Target deals available now!
---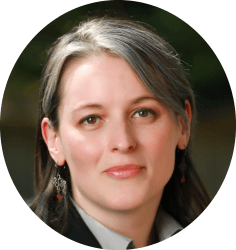 Senior Staff Writer/Spokesperson
Julie's work has been featured on CNBC, GoBankingRates, Kiplinger, Marketwatch, Money, The New York Times, Real Simple, US News, WaPo, WSJ, Yahoo!, and more. She's extolled the virtues of DealNews in interviews with Cheddar TV, GMA, various podcasts, and affiliates across the United States, plus one in Canada.
DealNews may be compensated by companies mentioned in this article. Please note that, although prices sometimes fluctuate or expire unexpectedly, all products and deals mentioned in this feature were available at the lowest total price we could find at the time of publication (unless otherwise specified).