Apple Black Friday 2021: What Deals Can You Expect on Your Favorite Devices?
Shop stores like Target and Best Buy to get the best outright savings.
Apple products are known for being high-quality and having tons of cool features, but those perks are coupled with high prices. And the tech giant is notorious for not offering discounts, unless they're in the form of price drops after a new model is released.
SEE ALSO: Black Friday 2021 Predictions: See All of Our Deal Previews!
You might be wondering how to get a good deal on Apple products if they never go on sale. The truth is, if you shop around Black Friday at third-party retailers, you can find incredible savings. Check out our guide on what to expect from Apple Black Friday sales in 2021, including what the company itself will likely do.
The Top Apple Black Friday 2021 Deals
NOTE: The information below was assembled before the Black Friday ads came out. Please refer to the ads above before making any shopping plans.
Key Apple Predictions
What to Expect From Apple Black Friday 2021 Deals
Don't Count on an Apple Black Friday Sale
Apple doesn't do a traditional Black Friday sale; that is, they don't discount products for the shopping holiday or offer doorbusters. Rather, they tend to host a 4-day event that runs from Black Friday through Cyber Monday, wherein shoppers receive a gift card with select purchases. The values of the cards can vary: some years they can be as high as $200, while in 2020 the largest card was only worth $150.
Additionally, the gift cards that are worth the most come with the most expensive products; you'll likely have to buy a MacBook or an Apple desktop in order to receive that bonus. Considering the prices of those computers, the bonus gift card is basically a drop in the bucket. Not to mention, some of the newest items get excluded from the promotion, so don't expect to snag an iPhone 13 with a gift card. If you're looking for outright savings, you'll have better luck shopping third-party retailers such as Target or Best Buy.
Apple Gift Cards Will Come With Bonuses
Watch for retailers to offer bonus gift cards with the purchase of select Apple gift cards. For instance, last year both Best Buy and Target gave customers a $20 gift card for their respective stores as a bonus perk for buying a $100 Apple gift card. We expect to see these kinds of offers return this year.
Apple iPads Could Hit $280
Even the latest iPad could fall in price during Black Friday 2021. While Apple might not discount its products, we expect other retailers to do so, and include the current generations in their sales. For instance, last year Best Buy knocked up to $70 off select iPads, dropping the price to $280 for the 32GB WiFi 2020 model that was released just weeks earlier.
Watch for stores like Best Buy and Amazon to knock up to $150 off select iPad Pro models for Black Friday.
iPad Minis Will See Modest Discounts at Best
If you're looking for the smallest member of the iPad family, be prepared for higher prices. They generally start above the prices for the 10.2" iPads. For example, the list price for the latest iPad starts at $329, but the newest iPad mini starts at $499. That means even with a great discount, an iPad mini will likely cost more than its larger counterpart. Last year the 2019 iPad mini dropped to $300 during Black Friday, but we don't expect the latest model to be that affordable this year. Rather, if you're shopping the new iPad mini, count on a modest discount at best. It will likely be around $20 to $50 off, and from retailers like Best Buy.
iPad Pro Prices Could Fall by $150
The Pro lineup of iPads is on the priciest end of the iPad spectrum, and even with a good discount, they can still be a significant investment. Watch for stores like Best Buy and Amazon to knock up to $150 off select iPad Pro models around Black Friday. Just don't expect much deeper discounts than that, even on the older iPad Pros. If you're lucky enough to find an open-box model of a previous generation, you may be able to save $200 or more, but we wouldn't bet on that happening.
Apple iPhone 13 Models Could See $250 Discounts
The iPhone 13 lineup features plenty of intriguing selling points, which is not unusual for Apple products. Unfortunately, another thing that's not unusual is the lack of outright discounts. Given that all the iPhone 13 models are scheduled to hit store shelves on September 24, the time between then and Black Friday isn't long enough for them to see serious price drops — at least from Apple itself. Count on some iPhone 13 deals happening around Black Friday, but be ready to jump through hoops and be willing to commit.
SEE ALSO: How to Shop Apple at Target: Get the Best Deals on the Devices You Want
Last year, we saw a handful of deals on the then-current-generation iPhone 12. The best discounts, however, largely required an eligible trade-in and signing up for a high-tier plan with a carrier. For example, Verizon offered a free iPhone 12 64GB model, but only for new customers who switched; plus they had to trade in an eligible device and sign up for the Get More Unlimited plan. If they met all the requirements, they'd then receive a $300 eGift card, as well. Other Black Friday iPhone deals were similar: you could get a free smartphone, but only with eligible trade-ins and when signing up for particular plans.
The most straightforward Black Friday iPhone deal was probably the offer from Sam's Club, which slashed up to $250 off iPhone 12 and iPhone 12 Pro models. You had to buy the phone on an installment plan with AT&T, though; you could also have the $30 activation fee waived. Xfinity Mobile's offer was similar, and also gave existing customers a $250 prepaid card if they upgraded to a new Apple device. The catch there was Xfinity Mobile being exclusive to Xfinity home customers.
While you may have to jump through hoops to score these Black Friday iPhone deals, we do expect similar offers to come back for Black Friday 2021.
Previous-Gen iPhones Will Feature Bigger Savings
Any savvy Apple customer knows that when the tech giant releases a new device, they lower the prices on previous-gen models. And those prices dropping could indicate even bigger savings when Black Friday shows up. For example, the iPhone 12 now starts at only $599 for the "mini" model, as opposed to its original $699 starting price. If the iPhone 12 deals are similar to what we saw for the iPhone 11 last year, discounts could reach up to 50% off. Alternatively, carriers may take as much as $700 off, although it's reasonable to expect that discounts of around $200-$350 off will be most popular.
The Apple Watch Series 3 Will Fall to $120
The Apple Watch Series 3 has been hanging around since its release in 2017. It's still the most affordable entry point into the Apple Watch world, and its list price starts at only $199. Plus, Black Friday deals for this model have only become better every year: in 2020 we saw the price drop as low as $119, and this year we expect prices to go at least that low again. The cost could even drop to $110 or so, but there's no guarantee that will happen.
Don't Expect Huge Price Drops on the Apple Watch Series 7
Like other new Apple products, the just-launched Apple Watch Series 7 probably isn't going to see deep discounts for Black Friday 2021. Last year, the then-current Apple Watch Series 6 started at $399, and those models only dropped as low as $330 for Black Friday. But what if you're really interested in owning the latest model? Know that we expect the same modest discounts for the Apple Watch Series 7 this year, as it also starts at $399.
The Apple TV 4K Probably Won't See Big Price Cuts
The Apple TV 4K is definitely one of Apple's more affordable products. There are only two iterations — 32GB or 64GB — and the prices are $179 and $199, respectively. The affordability of the Apple TV 4K might be why we haven't seen many discounts on it in recent years. For instance, last year the 32GB version dropped to $170; that's only a $9 discount. Considering Black Friday has a reputation for blowout deals, it's understandable why that wasn't noteworthy.
For Black Friday last year, Apple bundled the Apple TV 4K 32GB with a $50 gift card.
Apple did include the Apple TV 4K in its gift card promotion, though. This meant you could snag the 32GB version at its regular price, but bundled with a $50 gift card. For those regular Apple shoppers who planned to use the card, it was basically like getting the player for $129 — not too shabby, all things considered.
Get Select Apple MacBooks at Up to $250 Off
MacBooks as a rule are expensive computers. List prices start at $999 for the MacBook Air, $1,299 for the MacBook Pro 13", and $2,399 for the MacBook Pro 16". You might think that with those prices, shopping Apple's 4-day event is the right move. After all, all the MacBooks should come with the biggest bonus gift cards, right? Not necessarily. Last year, the MacBook Pro 16" did indeed come with the highest-value gift card ($150), but some new MacBooks were excluded from the promotion.
SEE ALSO: Black Friday Phone Deals 2021: What iPhone and Samsung Galaxy Offers Can You Expect?
Given that stores like Best Buy knocked up to $250 off select models, you once again would have better luck shopping third-party retailers. And we don't expect the deal situation to be any different this year.
Save $200 on the MacBook Air
If you purchase a MacBook Air from Apple itself, you likely won't get outright savings and you might see a $50 gift card for your troubles. But if you shop at stores like Best Buy, Costco, or Amazon, you could save anywhere from $100 to $200. Given the choice between a bonus card worth $50 or a discount amounting to $200 off, the pick for most savvy shoppers is pretty obvious.
The Apple HomePod Mini Will Be $20 Off
While the HomePod is still listed on Apple's website, it doesn't appear to be for sale anymore. Earlier this year, the company told TechCrunch it was discontinuing the HomePod and would focus on the HomePod mini, but that the original HomePod would still be available for purchase as long as there were supplies. It appears that the online Apple Store has officially run out now, though.
Because Apple made that announcement in March, there's a good chance there isn't much HomePod stock left. And if we do see any for sale, they're likely to be refurbished models rather than brand-new ones. Considering we consistently saw the HomePod drop to $199 last year, it wouldn't be unreasonable to expect refurbished models to go for $150 or less — if we see them.
If you want a HomePod around Black Friday, you're better off hunting for the HomePod mini, which comes at a more affordable entry point than its larger predecessor. Its list price is only $99, and we've seen it fall to $89 several times this year already. As such, we expect to see Black Friday HomePod mini deals for $89, if not even less. In fact, we think $20 off is a safe bet for Black Friday — depending on where you shop, of course.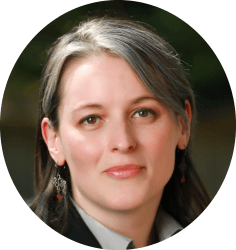 Senior Staff Writer/Spokesperson
Julie's work has been featured on CNBC, GoBankingRates, Kiplinger, Marketwatch, Money, The New York Times, Real Simple, US News, WaPo, WSJ, Yahoo!, and more. She's extolled the virtues of DealNews in interviews with Cheddar TV, GMA, various podcasts, and affiliates across the United States, plus one in Canada.
DealNews may be compensated by companies mentioned in this article. Please note that, although prices sometimes fluctuate or expire unexpectedly, all products and deals mentioned in this feature were available at the lowest total price we could find at the time of publication (unless otherwise specified).