Apple Black Friday Deals 2022: What Discounts Can You Expect on the Hottest Devices?
Pick up iPhones with huge gift cards, watch for iPads to drop below $280, and score older products for much less than the newest ones.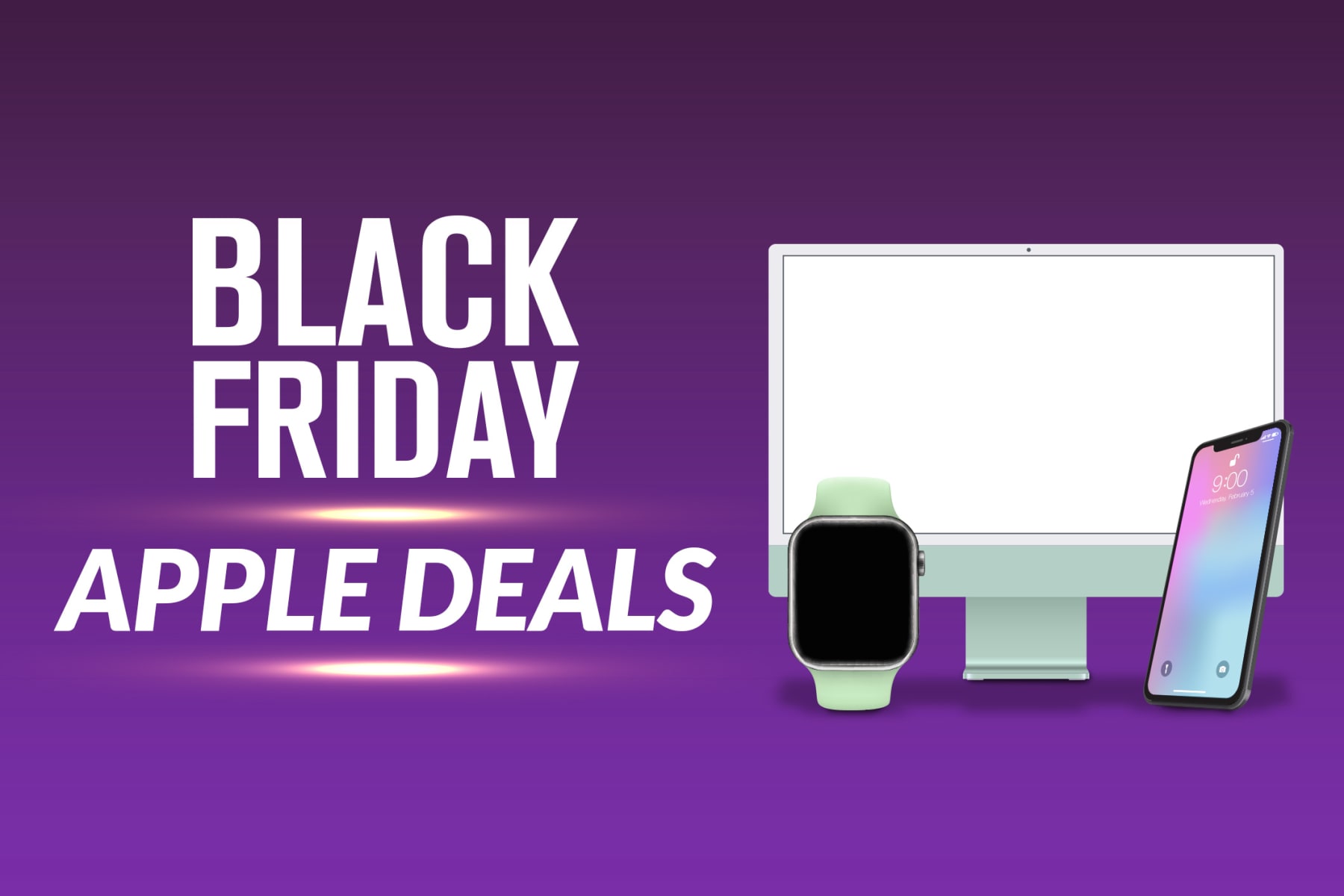 Apple devices of all kinds are known for their quality and staying power, but that level of excellence doesn't come cheap. And that might be why so many shoppers are on the lookout for Black Friday Apple deals every year.
Check out our guide on what to expect from this premium category of gadgets, including discounts, where to shop, and which devices will actually be on sale.
The Top Apple Black Friday Deals in 2022
NOTE: The information below was compiled before the Black Friday ads came out. Please refer to the ads above before making any shopping plans.
What to Expect From Apple Black Friday Deals in 2022
Apple Will Offer Gift Card Deals Instead of a Black Friday Sale
Black Friday is a huge shopping holiday, and many retailers use it as an opportunity to offer shoppers the best savings of the year. But Apple is the rare exception. The retailer doesn't offer the same rock-bottom discounts that other stores do, though they don't ignore Black Friday either.
For instance, last year Apple bundled gift cards worth between $25 and $200 with select purchases. Not everything qualified for a gift card, though. Apple excluded the M1 iMac, MacBook Air, and MacBook Pro models from the promotion, along with all non-Pro iPad models.
It should come as no surprise that getting the gift cards worth the most required buying the most expensive eligible items. Last year, the iMac 27" was the only item that would net a $200 gift card. The iPad Pro, Mac mini, and MacBook Pro 13", meanwhile, all qualified for a $100 gift card with purchase.
iPhones Will Be Bundled With Gift Cards
Whether you want the just-released iPhone 14 or would prefer to buy an older generation, the odds are good that the 2022 Black Friday iPhone deals will involve gift cards. For instance, last year we saw deals offering up to $750 in gift cards with select iPhone purchases and trade-ins at Walmart.
The retailer offered a $300 gift card with select iPhone 13 purchases, and even iPhone 12 models qualified for gift cards worth between $350 and $500. Eligible trade-ins could get you up to another $250 on an eGift card.
Walmart isn't the only store with gift card deals either. In the past, we've seen excellent gift card offers from Target, as well. And if you aren't opposed to refurbs, keep an eye on sites like eBay to offer a range of refurbished iPhones at up to 70% off.
iPads Could Hit Lows of $279
Hoping to get an iPad around Black Friday? Last year, the great iPad deals we saw were primarily on iPad Pro models, with prices as low as $770 at stores like Woot. Other deals included a 2020 iPad Pro 11" model with WiFi and 4G for $855 at eBay, and a 2021 iPad Pro 12.9" WiFi model for $999 at Amazon.
Apple likely won't have a Black Friday sale, but it may offer gift cards with select purchases.
But if you don't need the capabilities and features of a Pro, the good news is that we should see impressive prices on the regular 2021 iPad 10.2", as well. Already this year, we've seen new models of this device hit $269, so it's possible we'll see a price of $279 or less for Black Friday.
An Apple Watch Could Cost $109... or Less
If you want to try out an Apple Watch but don't want to go all-in on the latest models, then Black Friday is a good time to look for deals. That's when we could see the Apple Watch Series 3 drop to $109 or even less, as Apple has discontinued this model.
But the Apple Watch SE should also provide an affordable entry point if you're looking for a newer smartwatch. The latest model starts at $249, but already this year we've seen the previous generation fall to $189. So it's not unreasonable to expect an Apple Watch SE to hit $200 or $210 for Black Friday this year.
A MacBook Air Could Drop to $729
MacBooks make solid computer purchases but come at premium prices. And since Apple sales are rare, your best bet for finding a deal is going to be around big shopping holidays. For laptops like the MacBook Air and MacBook Pro, that means Back to School or Black Friday. With Back to School season having passed for 2022, Black Friday is your next best bet for finding savings on these prized machines.
SEE ALSO: Black Friday Phone Deals 2022: What iPhone and Samsung Galaxy Offers Can You Expect?
If you're eyeing a MacBook Air, be prepared for the older models to have the lowest prices. But that doesn't mean you have to look back to devices from five years ago. You may indeed be able to find a refurbished MacBook Air from 2017 for $400, but if you want a new machine, know that we saw early 2020 models for as little as $729 around Black Friday 2021.
Now if you're hoping for a MacBook Pro, expect the prices to be much higher. Last Black Friday we saw a 2020 MacBook Pro for $949, but it was also an open-box model. One of the best MacBook Pro deals we saw was a 2021 version with an M1 Pro chip for $1,799. That's an investment for a laptop, but the offer was good enough to earn our Staff Pick designation.
The Latest AirPods Could Be As Little As $150
The recently announced second generation of the AirPods Pro starts at $249. And Apple has just released this product, so we expect conservative discounts for Black Friday — for example, a cut to $199 wouldn't be out of the question.
But if you want the latest regular AirPods, you can save even more. The earbuds are currently in their third generation, and we saw them drop to $155 last Black Friday. The starting price on these is $169, so a price drop to $150 or so is definitely possible. However, given that these didn't just hit the shelves, there's a chance we could see prices drop a little lower, too.
The Apple TV 4K Could Go for Only $100
As far as Apple products go, the Apple TV 4K might be one of the most affordable devices the brand offers. The latest model starts at $179 for the 32GB version, but in 2021 — the year Apple released it — the product was already being discounted during Black Friday. Notably, we saw it drop to $160 outright at Amazon, while Apple offered the device at its full price and bundled with a $50 gift card. As long as you used the gift card, that effectively dropped the price to $129. Additionally, both of those offers were good enough to be Staff Picks.
The latest Apple products will see modest discounts around Black Friday, but previous generations could be much more affordable to buy.
Not concerned with the latest model? Then there's a good chance you'll be able to find previous generations for as little as $100. We've already seen that price pop up once this year, so it could return for Black Friday.
Multipack HomePods Will Have the Best Prices
The original HomePod speaker is no more, but the HomePod mini is still available and has a $99 list price. We'll likely see modest discounts around Black Friday that drop the price of this smart speaker to $89, especially since we saw deals with that price last Black Friday.
But if you're interested in these devices, know that we expect the best prices to apply to multipacks. For instance, last year, Costco offered a 2-pack of HomePod minis for $160, which works out to $80 each. We expect to see these kinds of offers once again for Black Friday 2022.
Where to Shop for Apple Products Around Black Friday
Are you planning to buy a particular Apple device around Black Friday? Then it helps to know where you stand the best chance of finding a great deal. Check out our infographic below, which offers a look at the best stores to shop for Apple products — that aren't Apple itself — during the Black Friday season.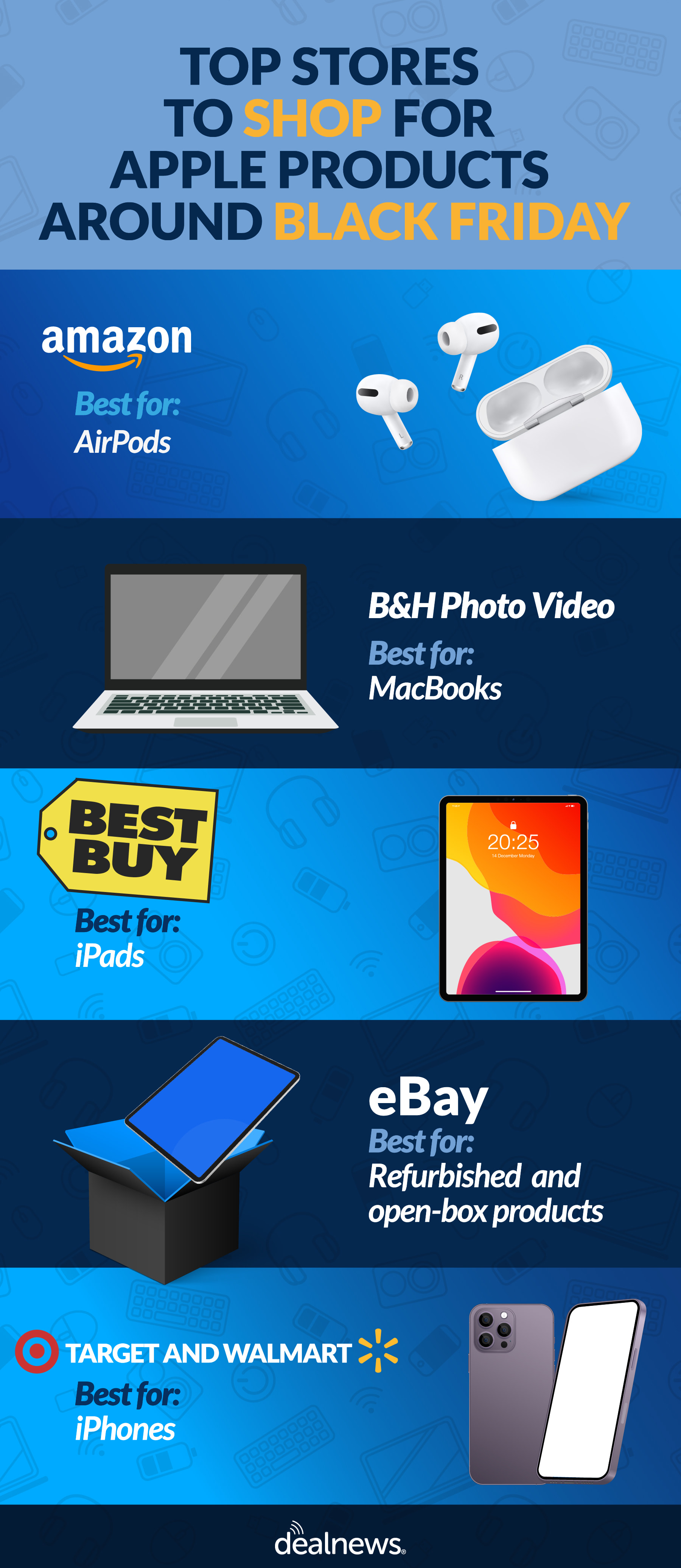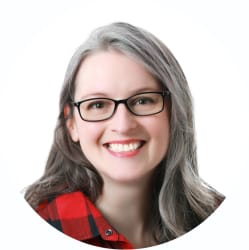 Senior Staff Writer/Consumer Analyst
Julie's work has been featured on CNBC, GoBankingRates, Kiplinger, Marketwatch, Money, The New York Times, Real Simple, US News, WaPo, WSJ, Yahoo!, and more. She's extolled the virtues of DealNews in interviews with Cheddar TV, GMA, various podcasts, and affiliates across the United States, plus one in Canada.
DealNews may be compensated by companies mentioned in this article. Please note that, although prices sometimes fluctuate or expire unexpectedly, all products and deals mentioned in this feature were available at the lowest total price we could find at the time of publication (unless otherwise specified).