Macy's Black Friday Deals: Early 2023 Access
Macy's Black Friday deals are worth sending out a parade for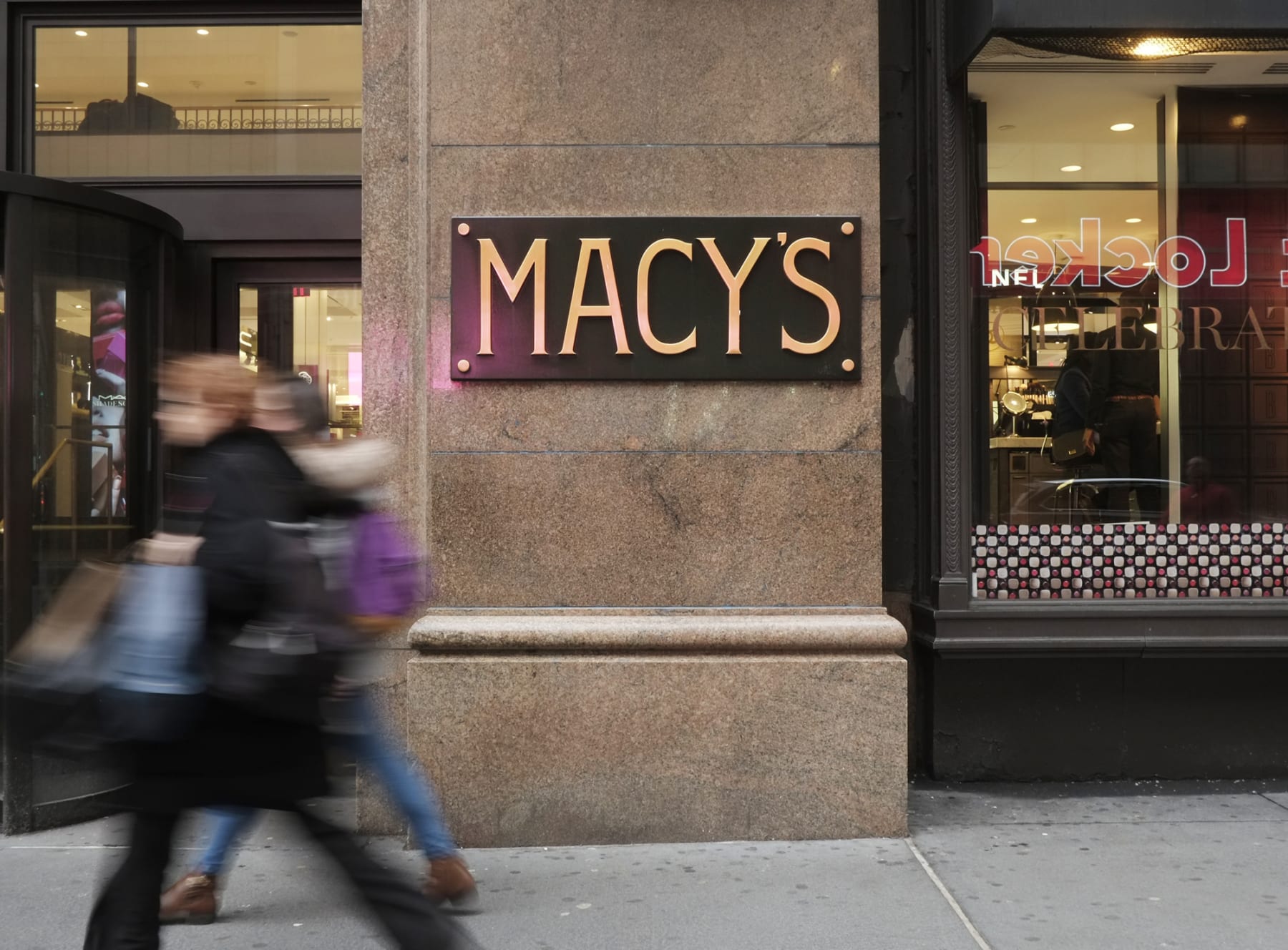 If you're already on the prowl for Black Friday deals, Macy's has you covered. The retailer dropped its Black Friday ad on November 6th, and Macy's Black Friday sale is already shaping up to be quite the event. Early deals went live on November 10th and run through November 25th, so check out the Black Friday Early Access event to get started on saving for the holidays.
What to Expect From Macy's Black Friday Deals in 2023
What Were the 2022 Black Friday Highlights for Macy's?
Last year, Macy's Black Friday sale featured thousands of items marked up to 80% off. For those searching for deals on Macy's shoes, Black Friday saw everything from slippers to boots marked up to 70% off, with prices starting around $10. Top designers like Ralph Lauren, Cole Haan, and Michael Kors offered hundreds of items ranging from coats to dresses to suits. Even furniture had a strong showing, with Black Friday deals at Macy's marked up to 80% off.
What Are the 2023 Predictions for Macy's?
For Macy's Black Friday deals, 2023 offers a host of strong discounts. Highlights from the ad include 50% to 70% off designer wool-blend suits from top designers like Michael Kors and Calvin Klein, 75% off fine jewelry, 60% to 65% off luggage from big brands like Samsonite and Delsey, and cashmere sweaters for $40. For those looking for Macy's shoes, Black Friday doesn't disappoint, with men's and women's boots starting from $20. For other Macy's shoes, Black Friday discounts hover primarily in the 40% to 50% off range. While shoppers can expect low prices on beauty products, toys, furniture, and home goods, those looking to expand their wardrobes will likely see some of the strongest offerings. Macy's hours on Black Friday are extended as well, allowing shoppers a large window to browse through the vast array of sale items.
What Are the Differences Between In-Store vs. Online Shopping?
Macy's Black Friday in 2023 offers little incentive to shop in-store; the ad notes that advertised merchandise may not be carried at your local store, and selection may vary as well. Considering the large throngs of shoppers that are sure to be eager to browse the Macy's Black Friday sale in person, many of the ad's top deals are likely to be picked over early in the day if you go the local route. Shopping online allows shoppers to browse Macy's full inventory and get exactly what they are looking for, free from the hassles crowds bring. On Black Friday, Macy's hours are extended, which can make pickup a less daunting option for those trying to avoid shipping fees, but beyond that, only shoppers looking for that thrill of the hunt will find much to recommend the local experience. Clothing deals are always a big draw during the Black Friday season, and for those who are concerned about finding the right fit, getting down to a local Macy's earlier in the month and trying on a few items for reference can help for avoiding the rush during peak Macy's Black Friday hours, making shopping online a safer choice with fewer chances for needing to return or exchange your purchase later.
What Are Macy's Black Friday Hours Specific to Each Store?
Are you still determined to shop locally and are curious about Macy's hours on Black Friday? Black Friday Macy's hours start at 6 am local time and end at 11 pm local time. All stores will be closed on Thanksgiving, and Macy's hours on Black Friday weekend are from 10 am to 10 pm on Saturday. Even for those shopping online, the extended Black Friday Macy's hours help for finding a pickup window during a time when crowds are dwindling. Because the ad does note that hours may vary by location, diligent shoppers should contact their local store to ensure that it is observing the Macy's Black Friday hours listed in the flyer.
Will Black Friday and Cyber Monday Deals Be Different?
The Black Friday deals Macy's is currently listing run through November 25th, suggesting that Cyber Monday deals will start Sunday, November 26th. Last year, Cyber Monday deals started on Sunday as well, and discounts were similar to Black Friday with an updated inventory. We saw extra coupon discounts on Cyber Monday last year, so we should expect the same incentive in order to move leftover inventory and encourage spending through the rest of the holiday season.
Does Macy's Offer Price Matching During Black Friday?
Macy's does not price match competitors, but they will match their own prices. Price adjustments at Macy's can only be made within 10 days of purchase; however, items shipped and sold directly via sellers in the digital marketplace or direct from vendors are not eligible for these adjustments, so be sure to check where your items are being distributed from at the time of purchase. To request a price adjustment, you can either show your Macy's receipt in-store along with proof of the lower price or use the online chat tool on Macy's website to contact customer service.
Do Members Get Additional Discounts?
The Macy's Star Rewards program is free to join and offers perks like surprise deals, points that convert to Star Money, and free shipping with orders of $25 or more. Membership is not required to shop any of the Macy's Black Friday deals 2023 has on offer.
Does Everything Go On Sale?
While not everything will go on sale at Macy's, Black Friday in 2023 will see thousands of items discounted, with many items falling to the year's lowest prices. Clothing is the big draw, with Macy's shoes a Black Friday favorite. Home goods, furniture, mattresses, fine jewelry, and toys are just a few of the other Black Friday deals Macy's has to offer.
How Much is Shipping During Black Friday?
We saw free shipping with orders of $25 last year for Star Rewards members and expect the same to hold true for Macy's Black Friday in 2023 as well. As shipping is $10.95 otherwise, we recommend choosing pickup if your order is too small to meet this threshold.
How to Stay on Top of the Best Macy's Black Friday Deals?
After checking out the Black Friday ad, you can sign up for emails at the top of Macy's site for an extra discount. Otherwise, check in with us here at DealNews where we publish the top deals year-round. You can set deal alerts for whatever you're hunting for or receive a summary of the best deals by signing up with our newsletter. You can also follow us on social media for more information about what's going on.
What Other Black Friday Deals Should I Shop?
If you're a fan of the department store format, check out JCPenney whose history spans over a century for similar offers on clothing, home goods, furniture, and more. Fun fact: Sam Walton began working at J.C.Penney in 1940, the same Sam Walton who would eventually found Walmart. If you like Macy's, you'll also find a lot to love from competitor Kohl's who offers their own form of store currency in Kohl's Cash and sells a host of popular in-house brands along with major brands like Nike, Columbia, Crocs, and more.
When is the Best Time to Shop Black Friday Deals at Macy's?
Early access deals are already available for Macy's, and Black Friday week deals start on November 19th and run through November 25th. Be sure to get an early jump on these offers as inventory will dwindle the longer shoppers have access.
Ready to shop? Check out all the best Macy's deals available right now, and read about the best stores for Black Friday online shopping to get more helpful tips.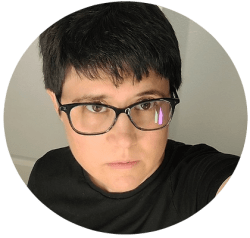 Editor
Keira is an editor and content jockey in Las Vegas, NV. She handles all the content leftovers like a hungry dog parked under the Thanksgiving table and is the most likely to have someone hold her hostage on a plane.
DealNews may be compensated by companies mentioned in this article. Please note that, although prices sometimes fluctuate or expire unexpectedly, all products and deals mentioned in this feature were available at the lowest total price we could find at the time of publication (unless otherwise specified).