Black Friday Gaming Deals 2022: What Console and VR Discounts Can You Expect?
Nintendo Switch systems will likely see discounts, but Xbox and PlayStation consoles may be at list price again.
Black Friday has long been an excellent time to shop for electronics of all kinds, and plenty of gaming items fall neatly into that category. Even when consoles are at list price during the shopping holiday's huge sales, they're often bundled with other products for free, making them a better value.
SEE ALSO: Black Friday Toy Deals 2022: What LEGO and Nerf Discounts Can You Expect?
Demand for the latest Xbox and PlayStation consoles has lessened somewhat in 2022, which hopefully means they'll be easier to find during the mad November rush. But they're not the only game in town — no pun intended — so if you're excited about Black Friday gaming deals, we've got you covered!
Check out our guide for what to expect from discounts on consoles, games, and even VR headsets around Black Friday.
The Top Black Friday Gaming Deals in 2022
NOTE: The information below was compiled before the Black Friday ads came out. Please refer to the ads above before making any shopping plans.
What to Expect From Black Friday Gaming Deals in 2022
VR Systems Could Drop to $299 Again
Meta recently made headlines by announcing that it would be raising the price of the Meta Quest 2 headset — formerly the Oculus Quest 2 headset — by $100. Now the 128GB headset will cost $399.99 and the 256GB headset will cost $499.99 on a regular basis. But there's a good chance those headsets will drop to their pre-increase prices for Black Friday; that means we could see a starting price of $299.99 once again. We've already seen certified refurbished versions of the Quest 2 hit $249 this year, so it's not unreasonable to expect a limited-time Black Friday offer would drop the price of a new headset to $299.
Of course, while Meta has pretty much been the most affordable entry point for VR gaming, it isn't the only game in town. HTC, for example, has the HTC Vive Cosmos Elite VR system. It had a list price of $749 at the time of publication, down from its previous list price of $899. We wouldn't be surprised to see the return of last year's Black Friday discount that dropped the Cosmos Elite to $649.
And if you're looking for a device that falls between the Meta headset and HTC Cosmos Elite system, the HP Reverb G2 headset might be of interest. It's normally listed at $599, but last Black Friday the Reverb G2 dropped to $399, and we've already seen it hit that price this year, as well. A price drop again for Black Friday 2022 would seem reasonable.
The Nintendo Switch Lite Could Fall to $180 or Less
Nintendo Switch started with one console, but the lineup includes three different models now. The Nintendo Switch Lite is by far the most affordable of the bunch, as it costs only $199.99 at regular price. We didn't see any deals on the Switch Lite during Black Friday 2021, but this year we've already seen the console's price drop to $185. Because of that, it wouldn't be too surprising to see it fall to $180 or even less during Black Friday 2022.
You may be wondering about the other Switch models, too. During Black Friday 2021, we saw Nintendo Switch consoles bundled with the Mario Kart 8 Deluxe game and a 3-month Nintendo Switch Online subscription for $299, which is essentially list price for the console. This bundle has been popular since the Nintendo Switch's release — though it hasn't always included the online sub — so it's almost assuredly going to return for Black Friday this year.
We could see stand-alone Nintendo Switch consoles drop, as well, to around $260. They've hit that price already in 2022, so if you aren't interested in the bundled items, that type of deal could be a good alternative.
Now for the Nintendo Switch OLED model. It's basically the elite version of the console and arrived in October of last year. This system has an MSRP of $349.99, but we've already seen it drop to $305 during 2022. Because of that decrease, we expect to see some kind of discount on the OLED models for Black Friday 2022, although they might not drop much further than $305 or $300.
The Xbox Series X and PlayStation 5 Will Be at List Price
Anyone who's been shopping for an Xbox Series X or PlayStation 5 during the last year knows that retailers have struggled to keep them on shelves. Even now, with demand somewhat lessening, it can still be difficult to find them. And when they're available, they're also likely to be at list price. This is the trend we've seen all year, and there's not much reason to think that Black Friday will prove to be any different.
Some consoles will drop under $200 for Black Friday, but the Xbox Series X and PlayStation 5 will likely be at list price once again.
As such, we're expecting list price for the Xbox Series X and PlayStation 5, which is $499.99. Digital-only versions may cost less, but getting your hands on any of them may prove to be difficult. That said, by Black Friday we're hoping that the list price may apply to some bundles to increase the value of the deal.
If you're looking for the Xbox Series S, you may have better luck finding a deal. It retails for $299.99, but we've already seen deals for it this year for only $240. The demand is also not as high as it is for the Series X and PlayStation 5, so it may be easier to find in general. There's a good chance we'll see an Xbox Series S bundle for the holidays that's coupled with a discount, so the console will likely be popular during Black Friday.
Console Video Games Will Start at $10
Whatever console you're purchasing this Black Friday, you'll want video games to go with it. The good news is that, once again, we should see games drop as low as $9 for digital versions and $10 each for physical copies. "Buy more" promotions will likely show up, as well. For instance, Best Buy offered a "buy two, get a third free" deal on select Nintendo Switch video games around Black Friday 2021, which was a good way to stock up.
SEE ALSO: Black Friday Phone Deals 2022: What iPhone and Samsung Galaxy Offers Can You Expect?
Expect plenty of standard sales, as well. Watch for Target to take up to 60% off a wide variety of video games, while Nintendo could take up to 50% off. That's especially enticing, as you can't expect Nintendo games to be frequently discounted, and when they are, it's often not by very much.
Other online gaming stores will participate, too, of course. For instance, PlayStation will likely take up to 85% off in its End of Year Deals this year, and up to 60% off at least for Black Friday itself. And no roundup of Black Friday game deals would be complete without a sale at GameStop. Last year, the retailer knocked up to 60% off during its Black Friday sale, so there's a good chance we'll see the same offer return this year.
PC Games Will See Discounts of Up to 90% Off
For those who prefer PC gaming over consoles, Black Friday will also be an excellent time to pick up discounted titles. Watch for free games to pop up on sites like GOG, Epic Games, and even Amazon. It's important to note that with Amazon, you'll need to be a Prime member, as the games are typically offered as perks with Prime Gaming.
Digital console titles could drop to $9 around Black Friday, but PC gamers should look for free titles plus discounts of up to 90% off.
Outside of free PC games around Black Friday, you can expect deep discounts on a ton of old and new titles across several online stores. For example, GOG could take up to 90% off like it did during the GOG Pre-Black Friday Sale last year, while Steam could have an Autumn Sale that will likely take up to 90% off, as well.
Humble Bundle should have a couple of deals, too. Last year, it took up to 80% off during its Cyber Monday sale, but it also offered a 12-month Humble Choice subscription for only $99. That sub was a pretty great deal, given that users receive an "expertly curated mix of awesome games" every month with the titles revealed all at once, so you know exactly what you're getting.
Also keep an eye out for specific franchises and companies on sale for Black Friday. Last year, Amazon discounted digital titles for The Sims to as little as $5 each, and took up to 85% off select EA digital games. Plus, Green Man Gaming took up to 54% off the Dead By Daylight franchise, so it was a good time for shoppers to pick up the base game as well as special packages with extra content.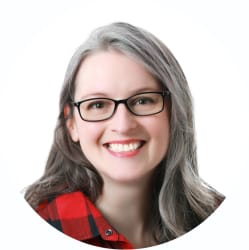 Senior Staff Writer/Consumer Analyst
Julie's work has been featured on CNBC, GoBankingRates, Kiplinger, Marketwatch, Money, The New York Times, Real Simple, US News, WaPo, WSJ, Yahoo!, and more. She's extolled the virtues of DealNews in interviews with Cheddar TV, GMA, various podcasts, and affiliates across the United States, plus one in Canada.
DealNews may be compensated by companies mentioned in this article. Please note that, although prices sometimes fluctuate or expire unexpectedly, all products and deals mentioned in this feature were available at the lowest total price we could find at the time of publication (unless otherwise specified).