Black Friday Clothing Deals 2022: What Apparel Offers Can You Expect?
Get BOGO jeans, save up to 70% on designer goods, and pick up kids' apparel that's up to 60% off.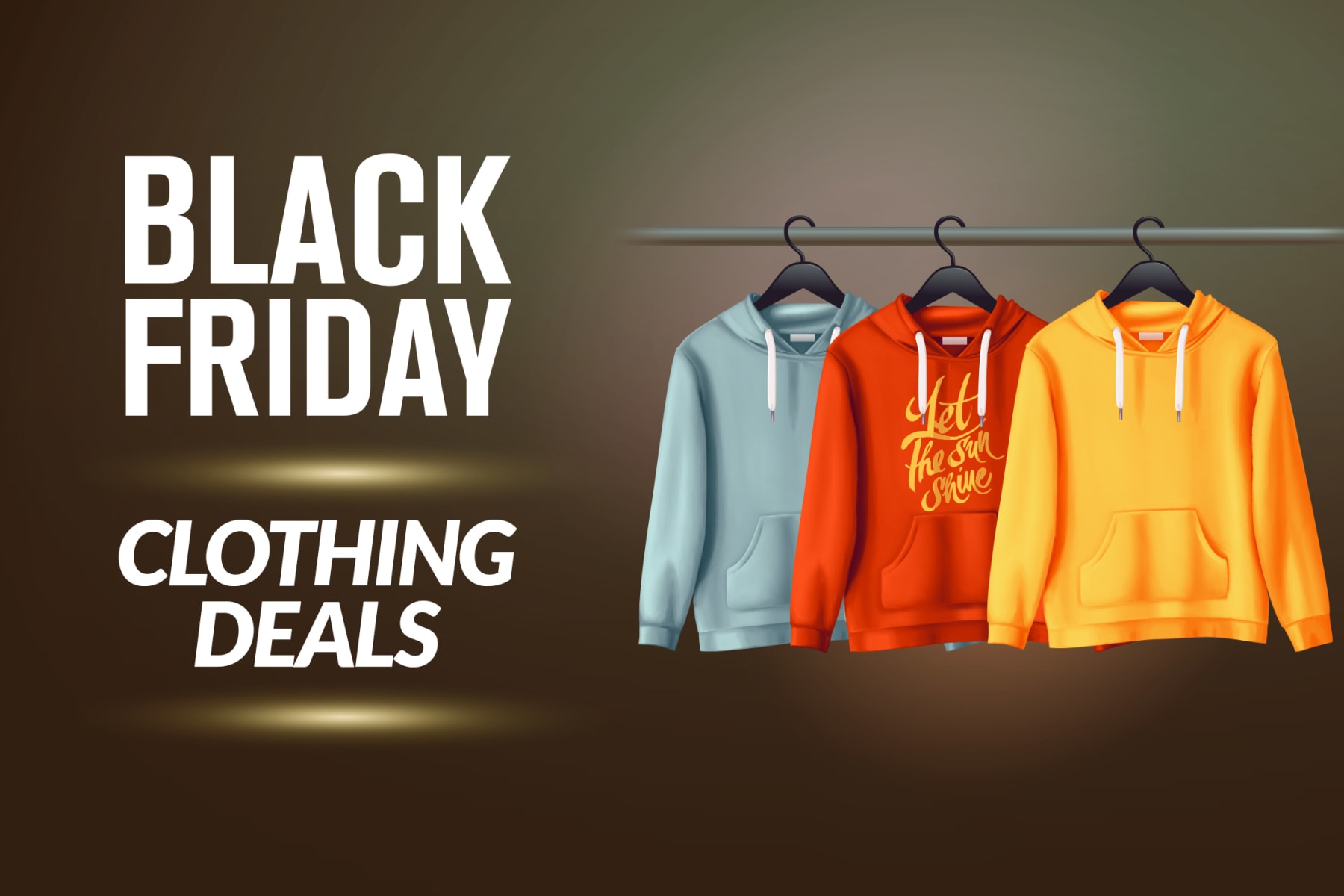 Ordinarily, the best time to shop for seasonal clothing items is when the season is winding down, or even after it's over. For instance, if you need warm-weather apparel, your best bet for finding excellent savings is to shop during Labor Day sales in September. Looking for winter clothing? You guessed it — February or March generally have the best deals.
SEE ALSO: Black Friday Toy Deals 2022: What LEGO and Nerf Discounts Can You Expect?
But Black Friday's clothing deals often feature a good mix of fall and winter items, making it one of the rare times when you can buy items you need, when you actually need them. That means you can stock up on affordable sweaters and coats, and still have months to wear them before temperatures start to warm up.
If the idea of refreshing your fall wardrobe excites you, read on to learn what to expect from Black Friday clothing deals in 2022. We cover the discounts for men's, women's, and kids' items, as well as the top stores to shop for the whole family.
Key Clothing Predictions
Men's Clothing
Women's Clothing
Kids' Clothing
Top Clothing Stores
What to Expect From Black Friday Clothing Deals in 2022
You'll Be Able to Suit Up for Only $119
A good suit is a staple for many adult wardrobes, whether you need one for attending weddings or wear suits on a regular basis to the office. And Black Friday tends to be one of the best times to shop for suits, especially if you're looking for affordable options. Last year, we saw Men's Wearhouse drop starting prices to $119 for select suits; the retailer also offered Joseph Abboud casual coats for as little as $50.
Specialty stores aren't the only retailers participating either. Macy's is a great place to look for suit deals, and last year they offered anywhere from 50% to 80% off, ensuring shoppers on any budget could find dapper clothing.
'Buy One, Get One' Jean Deals Will Help You Refresh Your Look for Less
Jeans are a versatile staple, with tons of different styles and fits to suit every body, literally. Black Friday denim deals may not make up a huge chunk of the clothing offers we see, but they're still worth checking out. We routinely encounter big brands like Levi's and Lucky on sale, as well as other clothing retailers providing discounts on their own jean lineups.
Look for Amazon to take 40% to 70% off Levi's once again this year, while Lucky Brand itself could have a "buy one pair, get 50% off a second pair" promotion for Black Friday. Watch for Nordstrom Rack and Gap Factory to take part in the denim discounts, as well. Last year, the former knocked up to 60% off men's jeans plus an extra 40% off. Gap Factory, meanwhile, took up to 66% off plus an extra 50% off, and had starting prices as low as $10 at one point during the season.
Shirts Will Cost As Little As $7
If you're in the market for new shirts, know that we should see plenty of rock-bottom prices during Black Friday sales, which means it'll be an excellent time to stock up. While we're expecting one-off deals with shirts for as little as $5, those may be at sites like Proozy and involve flash sales that are gone quickly. But other stores will likely have a wide range of styles for as little as $7, so you can still fill your cart with discounted shirts.
Build your perfect fall wardrobe with boots that are 50% off and sweaters costing as little as $8 each.
For instance, last year we saw Lands' End offer men's shirts at a starting price of $7, while Gap Factory had select styles for around $8. Is there a particular style you're looking for? Expect polos, plaid shirts, and turtlenecks to go for around $10 each at Kenneth Cole, Belk, and Macy's, respectively.
You'll Be Able to Save 70% on Designer Goods
Designer goods are often pricey, but they tend to be well-made. So while you're paying for the fame behind the brand, you're often paying for better quality, as well. Finding a good deal on legitimate designer products can be tedious, but fortunately, discounts are available around Black Friday.
If you're searching for deals, your best bet may be to look to outlets and less-expensive lines from the designers you like. For example, last year the Coach Outlet knocked up to 70% off as well as an extra 25% off select items. We also saw epic sales from Kate Spade, with one sale taking up to 50% off and a different sale the very next day taking up to 75% off!
Aside from that, it's worth looking at Macy's; last year the retailer took at least 50% off designer handbags and wallets. Then there's Bloomingdale's, which offered up Michael Michael Kors tote bags for $161. Also consider shopping direct — during Black Friday 2021, Fossil took up to 60% off in its own sale.
Boots Will Be At Least Half Off
Boots are a quintessential part of many fall wardrobes, and Black Friday boot deals are some of the best we see all season. We expect a ton of retailers to have great deals on boots, so be prepared to shop around to find the best savings for your personal style.
SEE ALSO: Apple Black Friday Deals 2022: What Discounts Can You Expect on the Hottest Devices?
Last year, we saw Target take 50% off boots, but Belk offered an even bigger promotion for boot-lovers. The department store allowed shoppers to buy one pair of women's boots and get two more pairs for free. Kohl's also took part in the boot-specific savings and dropped starting prices to just $19.
Sweaters Will Be Available for Only $8
Another quintessential fall wardrobe staple is the cozy sweater, and Black Friday clothing deals usually include a fair amount of these items. Be prepared to shop stores like Kohl's, which will probably offer sweaters for as little as $8 once again this year, while Macy's should have wool-blend sweaters from brands like Tommy Hilfiger for around $31. We also expect Macy's to have some of the best deals on cashmere sweaters — last year, we saw them drop to only $50 each.
Kids' Coats Will Be On Sale for $16
Speaking of Macy's, the department store is one of the best places to shop for kids' coats year after year. Black Friday 2021 was no different, with a range of puffer coats for kids of all ages priced from $16 to $20.
Fill the kids' closets with $16 puffer coats, apparel that's up to 60% off, and shoes on sale for 50% off.
While Macy's will likely have a great offer on kids' coats again this year, there will be other outerwear options if you need variety or want to bulk up your kids' wardrobe for winter. Look for Nike to cut up to 50% off outerwear and then take an extra 20% off via a coupon code, for example. And Nordstrom Rack is also worth checking out for specific brands. Last year, it offered adidas kids' items for as little as $5.
You'll Be Able to Get Kids' Apparel at Up to 60% Off
If you need more than standard outerwear, know that we're expecting a ton of kids' apparel sales around Black Friday. Last year, for example, OshKosh B'Gosh took between 50% and 60% off during its big sale, and that deal was so good it earned our Staff Pick badge. Unsurprisingly, Carter's offered up the same range of discounts, while Gymboree took up to 50% off.
Kids' Kicks Will Be 50% Off
While you're bulking up your kids' wardrobe, you're likely going to be buying them new shoes, as well. And Black Friday deals will help ensure your budget stays intact. Look for sales like the OshKosh B'Gosh one we mentioned to include shoes for 50% to 60% off, and watch for Macy's to have category-specific deals, too; they could take 50% off or more on kids' and baby shoes around Black Friday.
SEE ALSO: Black Friday Gaming Deals 2022: What Console and VR Discounts Can You Expect?
eBay could also have brand-specific offers on kids' shoes. Last year, it offered shoes by adidas as part of a special "buy more, save more" promotion. For example, shoppers could get one pair of kids' Grand Court shoes for $24, or they could opt for two pairs for $34. Alternatively, adidas kids' Originals Lite Racer CLN 2.0 shoes were $30 per pair, or shoppers could snag two pairs for $42.
In need of dress shoes? Check out stores like Men's Wearhouse, which could offer specific styles for only $20.
Target Will Offer Affordable Basics
Target is good for buying a little bit of everything — or a lot of everything — but when it comes to Black Friday clothing deals, you're more likely to see offers on the basics. For instance, last year, we saw T-shirts for as little as $7, while socks and underwear both were part of a "buy one, get a second for 50% off" promotion.
Of course, boots were 50% off, so Target definitely discounts more than just staples. But the bull's-eye retailer has a great selection of those basics that can serve as different wardrobe layers and easily be dressed up or down. Also be sure to watch for other great offers that will make excellent gifts, like plush robes for $19.
Casual Clothes, Boots, and Jewelry Will Be Your Best Bets at Kohl's
Kohl's offers so many different categories, it might be easier to figure out what isn't sold there, rather than trying to wrap your mind around all that is. Even so, you'll be better off sticking with casual clothing, boots, and jewelry at this department store. For instance, last year we saw sweatshirts and slippers for as little as $8 each around Black Friday. We also saw jeans for only $17, shirts and sweaters for around $8, and boots priced from $19. Kohl's discounted Skechers shoes by 25%, too, and took an additional 20% off in select cases.
Kohl's Cash is often what makes Kohl's deals so enticing, so be sure to use this perk during the eligible dates.
For jewelry, Kohl's knocked up 70% off or more on fine pieces, as well as an extra 15% off. The store also discounted select watches by up to 50%, then took an extra 20% off via a coupon code.
Of course, one of the biggest perks of shopping at Kohl's is that certain purchases earn Kohl's Cash. You can use that Kohl's Cash like coupons during later shopping trips. It's worth keeping in mind that Kohl's Cash is often what makes some of the retailer's deals so enticing. Because of that fact, you should be sure to use your Kohl's Cash before it expires. Otherwise, that deal might not have been as great as you thought.
Macy's Will Have Something for Everyone
One-stop shopping for the whole family might be easiest at stores like Macy's. Around Black Friday last year, for instance, it had deals like up to 60% off sunglasses, designer overcoats from $80, and 40% to 50% off winter styles. Macy's also boasted outerwear at up to 80% off, athletic shoes that were 30% off, boots at up to 70% off, designer handbags and wallets that were at least 50% off, kids' coats from $16, and kids' shoes that were 50% off or more. Many of these offers applied to styles for adults, but some of the broader sales — like the winter styles offer — included items for kids, as well.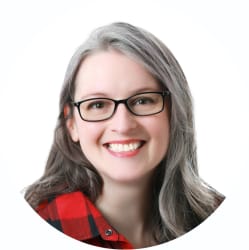 Senior Staff Writer/Consumer Analyst
Julie's work has been featured on CNBC, GoBankingRates, Kiplinger, Marketwatch, Money, The New York Times, Real Simple, US News, WaPo, WSJ, Yahoo!, and more. She's extolled the virtues of DealNews in interviews with Cheddar TV, GMA, various podcasts, and affiliates across the United States, plus one in Canada.
DealNews may be compensated by companies mentioned in this article. Please note that, although prices sometimes fluctuate or expire unexpectedly, all products and deals mentioned in this feature were available at the lowest total price we could find at the time of publication (unless otherwise specified).