How to Save Money Using the Amazon App
Amazon's app may do more than you realize, from catching Lightning Deals before they're gone to showing how furniture looks in your own home.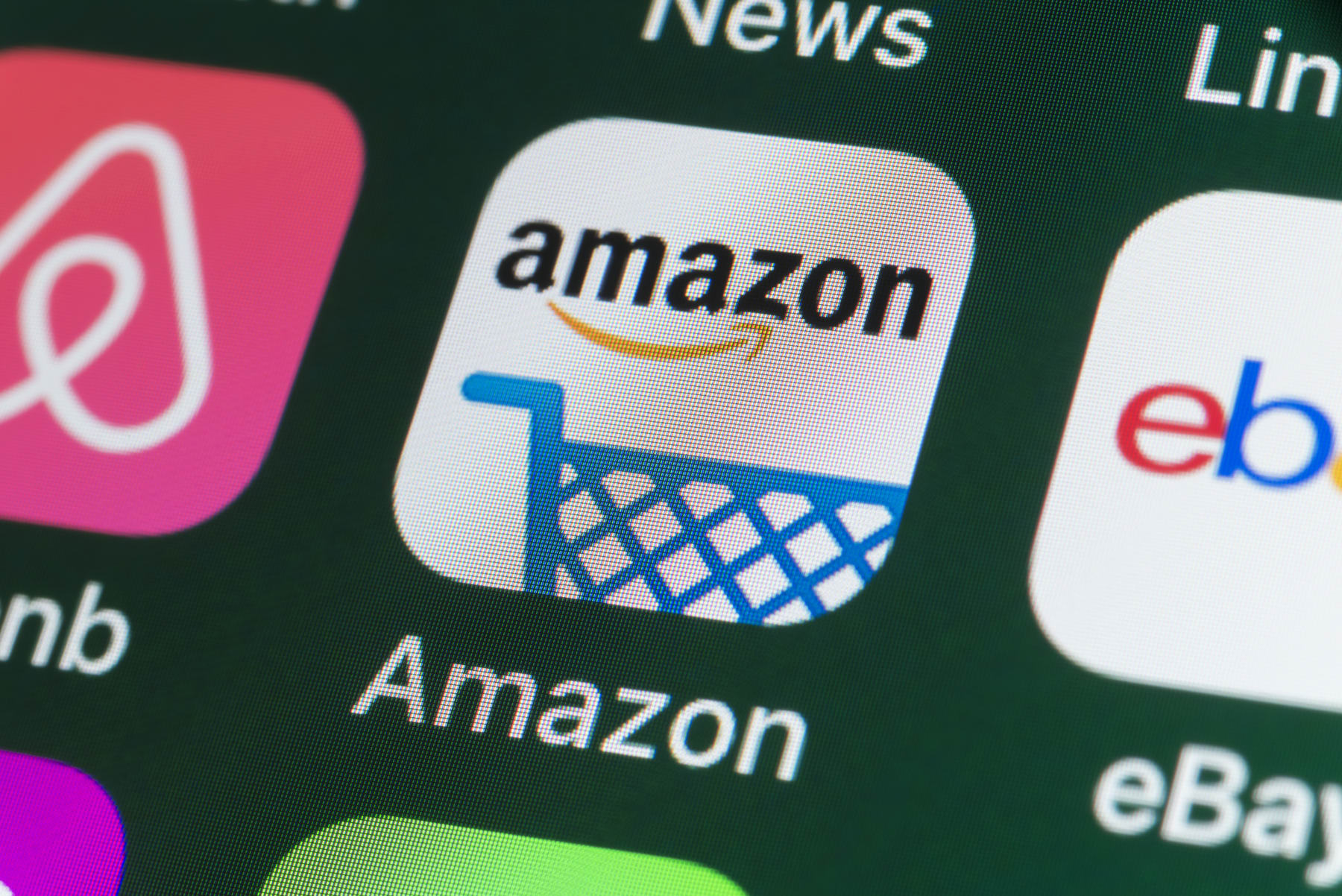 There are a ton of things you can do with the Amazon app, including redeeming special app-only offers. And if there's a chance to snag an extra bit of savings, no shrewd shopper is going to pass that up! Read on to learn about lots of ways to use the Amazon app — and save money in the process.
8 Ways to Use the Amazon App and Save
Create Wish Lists
Have you ever come across a product on Amazon that you like, but aren't quite ready to buy yet? Or maybe you've just skimmed one of those BuzzFeed-type lists of "30 Items You Won't Believe You Don't Have Yet" and found several you want to add to cart. Perhaps relatives are asking what you want for the next gift-giving occasion in your life, and you don't know what to tell them. That's where Amazon Wish Lists come in.
The great thing about Amazon Wish Lists is that you can create more than just one and name them whatever you want. You can set them to be private so they're only for you, or public so that you can send the link to family and friends; they can look up your list to see what kinds of items you're wishing for. You'll also find a link to your Alexa Shopping List in the app, so you can see a physical list of items you've added to it, rather than asking Alexa to repeat them all.
You can put comments on Amazon Wish List items, choose the quantity you need, and assign a priority level to each product.
It's easy to add items to your wish list, even if you have multiple ones. Just navigate to a product page in the Amazon app and scroll down. Right below the Buy Box, you'll find an "Add to List" link. Click that, choose which list you want to put the product on, and you're done! Once items are on your list, you can even add comments, choose the quantity you need, and decide on a priority level: lowest, low, medium, high, or highest.
One downside to the wish lists function? It doesn't let you see if an item is being featured as an Amazon Lightning Deal. If you're highly interested in an item, it's best to visit the product page to see if there are any active deals for it. Another thing to remember is that even if you add items directly from your wish list to your cart, they won't go off the list. That means you may have to remove items you've already purchased yourself, or even scrub the ones that are no longer available.
Get Lightning Deal Notifications
The Today's Deals section on Amazon is absolutely packed with deals. On a typical day, like at the time of this writing, there can be 20-plus pages of deals to sift through. And if you're shopping around a holiday like Black Friday or Prime Day? It's so easy to feel overwhelmed!
SEE ALSO: The Expert Guide to Buying Amazon Lightning Deals
Fortunately, the Amazon app can help you navigate this jungle of offers any time of year. When you visit the Today's Deals section of the app, you'll be able to choose from All Deals, Lightning Deals, Upcoming, or Watching to narrow your focus. During really busy shopping holidays, it's worth skimming the pages of deals ahead of time. You can typically see all the deals that will go live during the next several hours — at the time of this writing, we could see all upcoming deals for the next 18 hours. It can feel like endless scrolling, but it's worth it if you have a deal you want to check and you're afraid you'll forget about it.
When you see an item you're interested in among the upcoming deals, choose to "Watch this deal," and you'll receive a notification to let you know the deal is going live. Then you can jump on it right away and not risk missing out.
Manage Orders
Want to know the status of your latest Amazon order? Wondering if you can order that pack of your favorite snacks again? Need to cancel an order? The good news is you can do all of these things (and more!) in the Amazon app.
First of all, you can search past orders right from the Your Orders screen in the app. Even better, you can filter down to check orders, digital orders, or even cancelled orders. You can also choose to filter by order date, including the last 30 days, the last six months, and then every year of your Amazon membership.
Want to reorder an item using the Amazon app? You can add products straight to your cart from the Buy Again screen.
If you can't remember the details about a particular purchase and need to find information, this search functionality can be super helpful. For instance, do you want to find those cardboard cat scratchers your cat just adores? Search through your orders on the app, and when you locate the item you're looking for, you can immediately add it to cart.
Reordering a product is even easier when you go through the Buy Again section of Your Orders. This is where you'll see various items from past orders, though not necessarily everything you've ever ordered. You might find those same cat scratchers mentioned above, for example, or another multipack of Annie's organic mac and cheese mix, or air filters for your home. From the Buy Again screen, you can add items straight to your cart without having to go to the product page or order details.
In addition to seeing order details in the Your Orders section, you can choose specific items, then write a product review and add an unboxing or how-to video, if applicable. You'll also see notifications about when the return window for that particular item or order closes. Need more information? You can drill down into the order details to see the order date, number, and total, as well as when items were delivered, payment information, and a summary of charges.
Visualize Furniture in Your Home
If you've ever shopped for furniture, you've probably found a piece you thought was perfect, but then had to ask if it would even fit, or if the color would look right in its intended space. The good news is that on the Amazon app, you can view select pieces of furniture in your space before you buy. And considering that furniture returns can be a hassle at the best of times, this perk can make life easier.
You'll see these viewing options under a section labeled StyleSnap, and it's relatively easy to find. Just complete the following steps:
Open the Amazon app
Click the camera icon in the search bar
You'll see two buttons; click "find the look"
After that, you'll be shown the StyleSnap section of the app. Alternatively, the app may take you directly to StyleSnap after you've clicked the camera icon in the search bar. This section offers you the chance to shop similar looks in men's and women's clothing, or home items. (You can also upload your own photo and have Amazon find similar products for you to shop.)
If you click on the Home section, you'll see different images of furniture pieces. Find one you like, click on it, and then Amazon will show items that are similar to that piece. Once you've picked a product, you'll be taken to the product page. There, look for a button that says "View in Your Room," and when you click that, the app will start up its camera function.
SEE ALSO: Should You Join Amazon Prime? Here's Everything You Need to Know
You can "place" the item in any space to see how it'll look, if it'll fit, and if you like the look of it in "real life." Buying furniture online can be a bit of a gamble, but using this feature in the Amazon app should give you a little more confidence about your purchases before you make them.
One important thing to note is that this option isn't available for every piece of furniture on the Amazon app. Regardless of whether you can view it in your room before buying or not, we recommend measuring your space at least twice, and thoroughly reading the return policy before purchasing online.
Add Items via the Camera
In a similar fashion, you can use the app's camera function to find items and reorder your favorites. For example, when you click the camera icon in the app, you can aim it an item you're curious about and use the app to search for that product or similar ones. You can also find items by using the camera to scan barcodes. If you don't want to bother searching through older orders to find an item you need more of, this can be a really convenient option.
Compare Prices
Another way to apply the barcode scanner is to check prices in real time when you're shopping at other stores in person. Granted, the ability to use the Amazon app for real-time price checks has been available for a while. But some consumers might not be aware of how scanning the barcode can simplify the process.
The Amazon app's barcode scanner lets you check prices in real time when you're shopping at other stores.
Rather than entering search terms and sifting through the consequent results, you can simply scan the barcode of the product and have relevant results pop up immediately.
Shop and Save In-Store
Speaking of using the Amazon app in-store, there are other benefits besides comparison capabilities. For instance, now that Amazon owns Whole Foods, Prime members can shop at the health-food retailer, scan a barcode in their app, and save an extra 10% on select items. In fact, some locations also let you order online and pick up in-store, making your grocery trip even easier.
It's not just Whole Foods, though. Prime members can also enjoy Amazon's online pricing if they visit Amazon 4-Star or Amazon Books locations.
Use Amazon App Credits
Being a regular user of the Amazon app means being privy to exclusive offers. Some are for first-time app users only, but that's not always the case.
We've previously seen Amazon offer deals like $5 off your next purchase of $10 or more via the app at different points throughout the year. These don't usually seem to be related to any holidays, but keep an eye out around Prime Day and Black Friday for app-related benefits, as well.
SEE ALSO: How Do I Find Amazon Coupons?
Another offer we've seen pop up before is $15 off the next in-app purchase of $25 or more. However, it went one step further and gave users an additional $15 Amazon shopping credit for use on their next in-app order of $25 or more.
While offers like this can pop up at any time, if you don't want to constantly watch for them, at least check around Prime Day and Black Friday. In the past, we've seen Amazon offer credits for select purchases during the lead-up to these events. Then, shoppers can use those Amazon app credits during the holidays themselves to save a little extra. Note that these often have specific parameters, so carefully read the fine print before trying to redeem.
Readers, what are your favorite features in the Amazon app? Let us know in the comments!
---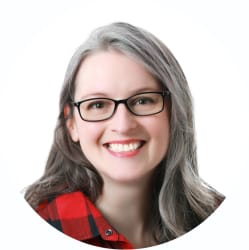 Senior Staff Writer/Consumer Analyst
Julie's work has been featured on CNBC, GoBankingRates, Kiplinger, Marketwatch, Money, The New York Times, Real Simple, US News, WaPo, WSJ, Yahoo!, and more. She's extolled the virtues of DealNews in interviews with Cheddar TV, GMA, various podcasts, and affiliates across the United States, plus one in Canada.
DealNews may be compensated by companies mentioned in this article. Please note that, although prices sometimes fluctuate or expire unexpectedly, all products and deals mentioned in this feature were available at the lowest total price we could find at the time of publication (unless otherwise specified).