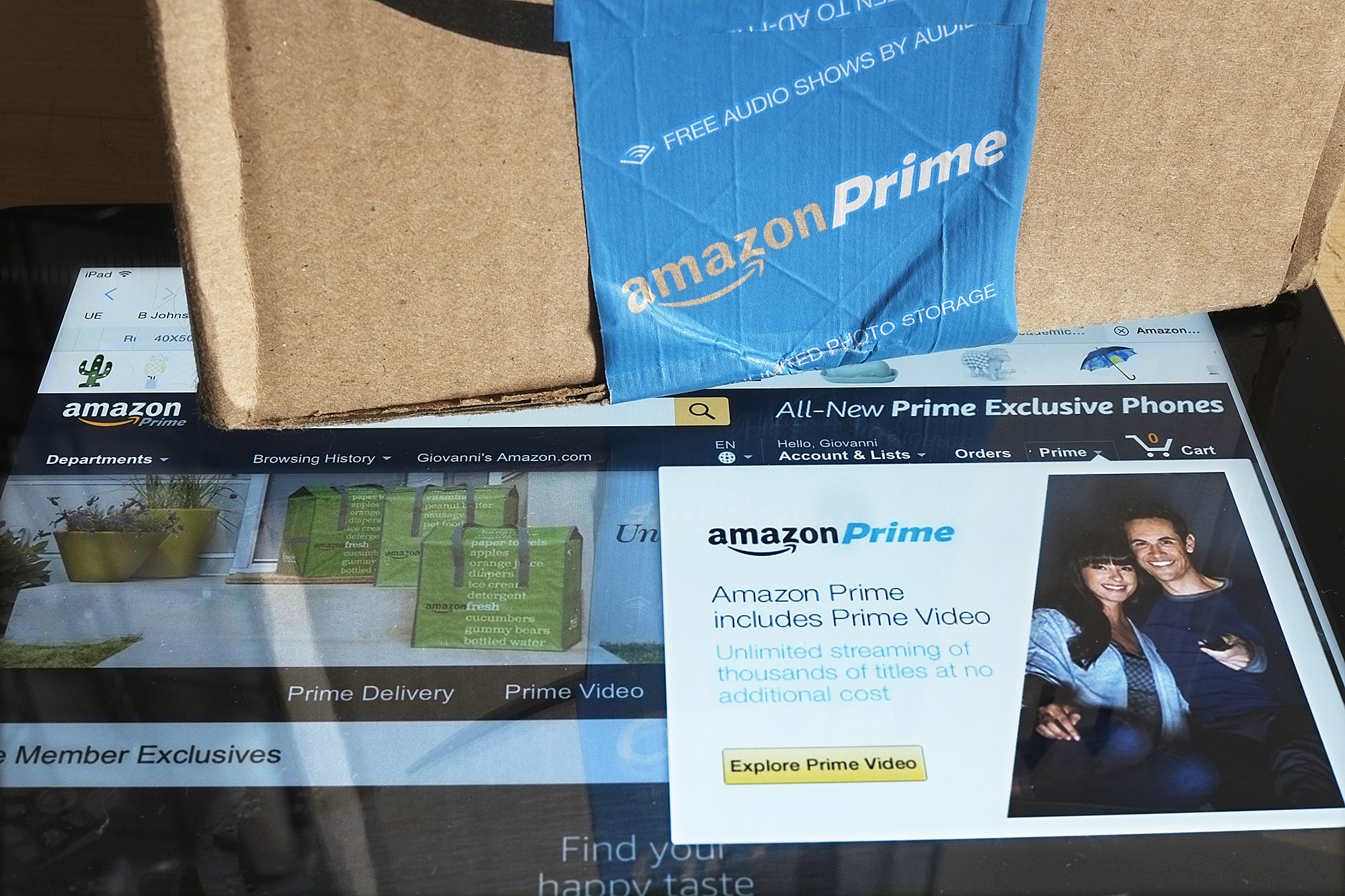 With the Amazon Prime price currently set at $12.99 per month or $119 per year, maybe you're wondering how to get the service for less.
We've got you covered with these creative ways to secure an Amazon Prime membership discount.
SEE ALSO: How Much Is Amazon Prime?
7 Ways to Score Deals on Amazon Prime Membership
1. Sign Up for a Prime Student Subscription
The folks over at Amazon understand that money's tight when you're a college student. So they have two special incentives students can take advantage of:
A 6-month trial of Amazon Prime Student
Special Prime Student pricing of only $6.49 per month or $59 per year once your free trial ends
As a Prime Student member, you'll have access to many Amazon Prime membership deals and special perks, including:
Free Amazon 2-day shipping as well as same-day or 2-hour delivery (where available)
Prime Video, which lets you stream live events, TV shows, and movies, as well as download them for when you're offline
Discounts on electronics, school supplies, and more
2. Confirm Your EBT Eligibility
Are you part of any government assistance programs, such as TANF, Medicaid, or SNAP? If so, you may be able to receive Amazon Prime at a monthly subscription rate of only $5.99. Amazon lets you confirm your eligibility online, and you can begin taking advantage of your membership right away.
3. Be Part of the Amazon Associates Program
If you have your own blog or website, the Amazon Associates program makes it easy to generate affiliate income on millions of products. What's even sweeter is you can earn $3 for every person that signs up for an Amazon Prime 30-day free trial through a link on your website. All it takes is four to five sign-ups per month for your subscription to be covered.
Amazon Household lets you share Prime benefits with your family, so you won't have to purchase extra subscriptions.
4. Create an Amazon Household
Amazon Household makes it simple to share Prime benefits with your family, so you won't have to purchase extra subscriptions. Through this feature, you're permitted to add one additional adult, along with four teenagers (13 to 17 years of age) and four children (12 years of age and under).
Once enrolled, the members of your Amazon Household can take advantage of the following benefits:
Shared digital library, which can include eBooks, apps, and games
Free Prime shipping
Early access to Amazon Lightning Deals
Prime Video streaming
5. Use Amazon Family Benefits
While Amazon Household allows your family to save by giving members access to Prime benefits, Amazon Family can save you even more money. Expecting a baby? You'll receive a completion discount of 15% off all the items remaining on your baby registry.
SEE ALSO: 5 Ways to Get Free Amazon Prime (at Least for Awhile)
Even better, being a part of Amazon Family means you'll get up to 20% off baby food, diapers, and other common household items for your little ones. If you frequently order on Amazon, the cost savings alone is enough to wipe out your Prime membership fee.
6. Enroll in the Monthly Prime Plan
While it may be tempting to take on the $119 annual Prime membership, you could save money by enrolling in the monthly plan. How will this help you save? At the annual rate, you'll be paying roughly $9.92 per month for Prime.
But if you only plan to use your Prime membership a few times per year, it's much cheaper to enroll as needed. Then you can keep your money in your pocket during those months when Prime isn't necessary.
7. Get an Amazon Credit Card
Amazon offers the Rewards Visa Card and the Store Card, both of which give Prime members 5% cash back on Amazon purchases. You'll still have to pay the monthly or annual fee for a Prime membership, but your earnings can help lower your out-of-pocket cost.
To illustrate: If you spend $300 per month at Amazon with one of these cards, you'll receive $15 cash back, which more than covers the monthly membership fee.
---