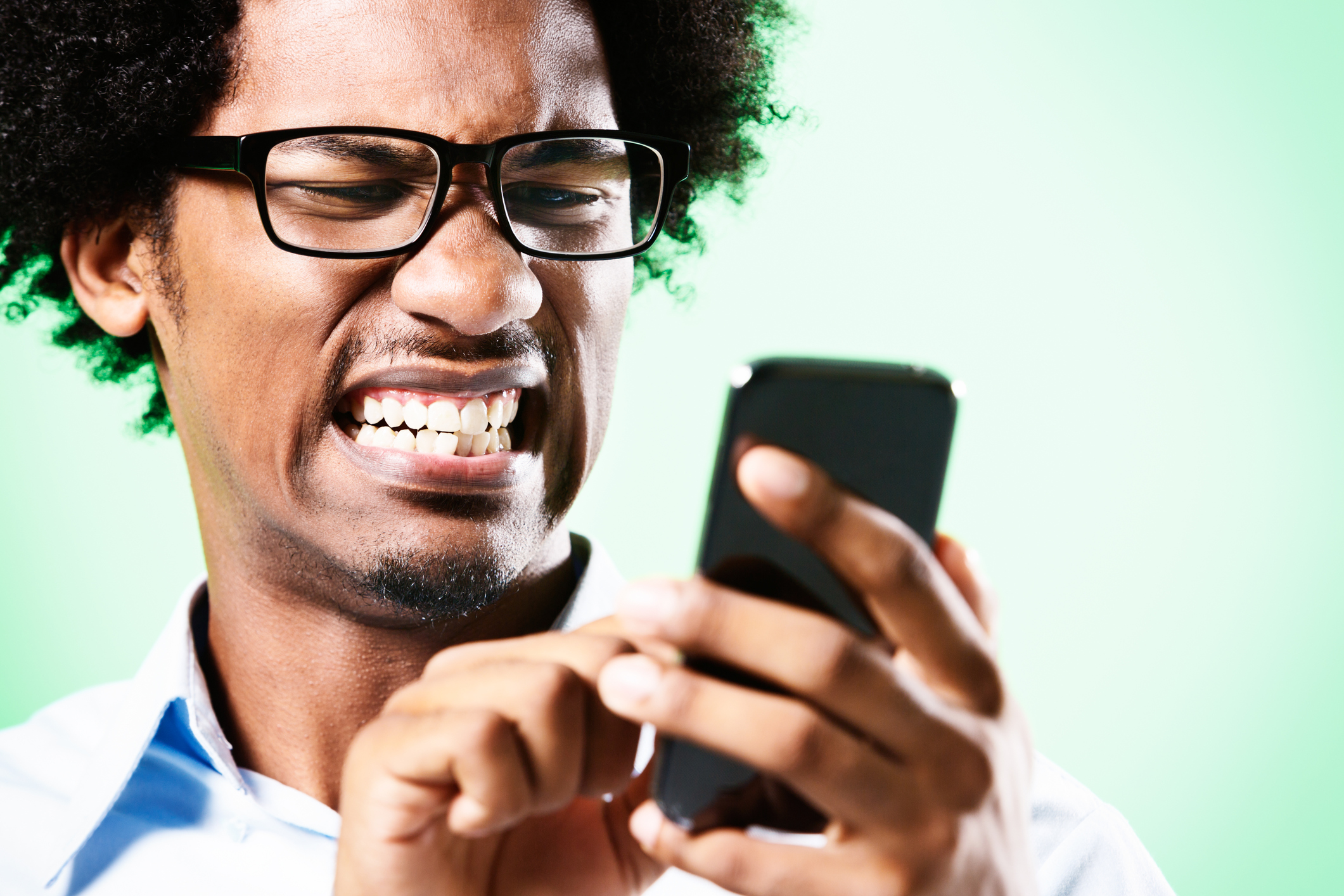 In 2017, more than 5 billion items worldwide were shipped by Amazon to Prime customers alone. With so many orders being placed, you're bound to occasionally experience an Amazon delivery delay or a missing package.
Now that Amazon packages are trackable to within minutes of delivery, one lost parcel can seem like a mystery worthy of a podcast. Before you freak out, check out our guide for what to do when your Amazon package never arrives.
Take Full Advantage of Amazon Package Tracking
To track most packages, you should sign into your account, then select the "Track Packages" option under Orders. You'll be able to see the purchase date, shipping date, when it was sent out for delivery, and arrival info. You can also see specifics on where the package was left: for example, "near the front door" or "in the mailbox."
Amazon Map Tracking allows you to track the real-time progress of select packages delivered by Amazon in the United States.
Looking for something more robust? Amazon Map Tracking is a feature that allows you to track the real-time progress of select packages delivered by Amazon in the United States.
On the day of delivery, click "Track Package" from your Amazon account, shipment confirmation email, or the notification on Amazon's app. You can then see the remaining number of stops the driver has before the delivery arrives at your door. Note that map tracking is disabled for wish list or gift orders to protect the recipient's privacy.
Amazon Photo on Delivery is available in select areas. This service will send you a photo to confirm the delivery has been made when a package is left at a door. If you'd rather not have Amazon take photos of your property, you can opt out by contacting customer service.
SEE ALSO: How to Cancel Amazon Prime in Just 7 Steps
Most Amazon orders are trackable once the packages have shipped. The only real exception should be standard international shipments that aren't fulfilled by Amazon Global.
Where's My Stuff?
If your Amazon package shows as delivered but you can't find it, don't panic! Amazon recommends first checking the delivery details — ensure the address is correct, check the porch or garage, and see whether one of your neighbors accepted your order.
In "rare cases," Amazon packages show as delivered up to 36 hours prior to their actual arrival. If you're within that window, wait to see if it shows up — your order could still be en route.
In 'rare cases,' Amazon packages show as delivered up to 36 hours prior to their actual arrival.
If your Amazon package hasn't arrived after those 36 hours, you should either contact Amazon or the third-party seller. Who should you call? Consult your tracking information.
If the package arrived at Amazon's facility or the carrier facility, contact Amazon; if it didn't arrive at the facility, contact the third-party seller. Either way, you want to have the order number handy.
When dealing with Amazon, go first to the "Contact Us" page and find the order. Check the box next to the missing item. From the "Tell Us More" dropdown menu, select "Where's my stuff?" and then "Tracking shows delivered but shipment not received." Finally, choose whether you'd like to talk to an Amazon representative by phone or by chat.
SEE ALSO: Is Amazon Customer Service Ever Helpful?
If a third-party seller was responsible for the order, you should go to your orders and select the seller. Then select the "Ask a question" button, and after the prompt "I need assistance with," select the option for "an order I placed." From the dropdown menu, select "Where's my stuff?"
You'll see the tracking info, along with the option to write a message. (The Package Guard has a helpful template.) The seller has 48 hours to respond before you can file a claim with Amazon.
You might be eligible for an Amazon A-to-z Guarantee of protection in the following cases when you purchase third-party seller items:

Three days have passed since the maximum delivery date, or the tracking shows a delivery confirmation, whichever is sooner.


The order is different from expected and you've requested a return with the seller.


You returned an item via a trackable shipping method and the seller hasn't issued you a refund.
While no figures are available for missing Amazon packages, Amanda Ip with Amazon PR says "The vast majority of packages get to customers with no issues."
"Refund requests can take up to one week to investigate," says Ip. "We will notify you of our decision via the email address associated with your account. To view the status of your request, locate your order in the list on the Your Orders page and select 'Problem with order.'" You can also monitor the status via Amazon Pay.
What if My Amazon Package Is Late?
If a guaranteed delivery date provided on the checkout page was missed, then you could be eligible for a refund. Check first to see that the refund requirements are met — including shipment to an eligible address via an eligible shipping method. Then go to the contact page to report the late delivery.
Prime members will typically receive $5 to $10 in promo credit when a Prime order is late.
While Amazon Prime members used to receive a free month of Prime for a late Amazon delivery, the policy has changed. Now Prime members will typically receive $5 to $10 in promo credit when a Prime order is late.
Security: How to Prevent Porch Pirates
According to a Wakefield Research poll for Comcast, three in 10 Americans who live in houses or townhomes have had packages stolen. "It is such an easy crime to commit," says Mike Grabham, founder of The Package Guard, a device that works with iOS to notify you when a package has been left at your door — or taken.
If you believe your Amazon package has been stolen, contact Amazon for a refund, or to request the items be sent again. You should also file a police report, especially if you have security camera footage the cops can view.
SEE ALSO: Your Guide to Getting Free Stuff on Amazon
For those who prefer not to have packages left on the doorstep, Amazon Locker is available in various cities. Find a locker by ZIP code, add it to your Amazon address book, and then select that delivery option during checkout. The package is shipped to the locker, which requires a six-digit code to open.
Currently, in 37 cities and surrounding areas, Amazon also offers Amazon Key for Prime members. This service provides keyless entry for guests and in-home deliveries.
While you have to pay for the kit, the in-home delivery is no extra charge for Prime members. With the camera, you can see who enters your home to deliver packages. It can also be used to let in guests, cleaning staff, and petsitters.
Three in 10 Americans who live in houses or townhomes have had packages stolen.
Prime members can also opt for in-car delivery for select vehicles. They must have an active connected car service plan, like OnStar, so the Key app can connect with the vehicle. Also, the car must be parked within two blocks of the delivery address, in a publicly accessible area.
On the day of delivery, you'll receive a 4-hour delivery window, and a notification when the delivery driver is headed to the car. Through an encrypted authentication process, Amazon verifies the correct location and package, and the delivery person places the package in the car and requests a relock. You'll then receive a confirmation your vehicle is locked and the package has been delivered.
SEE ALSO: How to Set Up Your Amazon Household
Before the end of June, Key for Garage will allow customers to monitor and control their garage doors with the Key app. Plus, Amazon Prime members in the 37 cities where in-home and in-car deliveries are available will be able to extend that service to their garage — assuming they have a compatible myQ-connected garage door opener or hub.
Of course, when it comes to package theft, you can occasionally rely on karma. One Florida woman got a squirmy surprise when she stole a box containing 500 worms for a pet bearded dragon. She didn't keep the package, and the dragon got his snacks back.
Have you ever dealt with a late or missing Amazon package? Share (or vent) about your experience in the comments below.
---