The Top Toys for the Collector on Your Holiday Shopping List
Nerd alert! LEGOs, Doctor Who, and Peanuts character toys are the all-time most valuable kid collectibles.
Sometimes we wonder whether Santa's elves keep quirky magic dust hidden in the North Pole workshop that can turn certain toys into collectibles. We're not talking run-of-the-mill dolls, but rather action figures, construction sets, and race cars that are beloved and coveted trinkets. To find out more about when toys turn valuable, we talked to David Gutterman, co-owner of Quake Collectibles in Chicago's hip Lincoln Square neighborhood.
Quake is without question the city's nerve center for pop culture artifacts and crazy toys with kitsch appeal. Every square inch of the Lincoln Square shop harbors pure nerd toy gold ... boxes, bins, and piles of it. But of the lot, Gutterman was able to name eight of his favorite collectible toy lines, from the dorky to the delightful. Then he gave us some insight as to how they became iconic — and why kids of all ages love them so much.
Yellow Submarine Beatles Figures
In the 1960s, Beatlemania meant that any and everything Beatles-related was sellable, including snippets of towels salvaged from hotel rooms where The Fab Four stayed. But nothing attracts the nerd toy contingent quite like action figures based on the Yellow Submarine animated movie. That's because Todd McFarlane, a comic book rock star thanks to inking Spawn and Spider-Man, put out a new version of the Beatle toys in the early 2000s.
Yeah, Yeah, Yeah: "The Beatles will always be the number one music band for memorabilia," Gutterman says. Number two? KISS, thanks to the plethora of action figures based on band members.
Doctor Who Toys
The British sci-fi show has been on the air for 50 years now, and the first Doctor Who toys were a big hit with kids across the pond. "They made action figures in the '70s and they were very popular, but when they started redoing Doctor Who in the middle of the 2000s, it brought on a whole new generation of fans," both young and old Gutterman says. "One could argue that Doctor Who, among nerdy collectible stuff, is at the top of the list. I get a request for Doctor Who toys every day, and the moment I get stuff in, it's gone."
Top Collectibles: Both kids and adults alike flip for Doctor Who's gadgets, like the sonic screwdriver, as well as the TARDIS and Dalek figurines.
LEGO Star Wars Sets
Most adults over 40 remember LEGO as a mere building block set. But behold the power of franchising! In 1999, LEGO started making sets based on George Lucas films, spawning a revolution in toy collecting. "LEGOs from 15 years ago are more valuable than ones from 25 years ago because people are looking for a specific Star Wars set, or Harry Potter set, or Toy Story set," says Gutterman.
The Power of the Force: Gutterman says the first-ever LEGO Millennium Falcon goes for $500. And a Death Star LEGO made four or five years ago goes for between $500 and $800, and actually has a working elevator in it.
Transformers
Those toys based on the Japanese series first hit the American market in 1984. "The real heyday was 1984 to 1987, but the popularity waned as the cartoon went off the air," Gutterman says. "Then it got a reboot 10-12 years ago with the movies." Kids and adults love the toys because of their complex engineering, and each toy relates to a character. "Plus you have to use so much of your imagination—you can go car mode, robot mode, plane mode."
Bank account transformer: A towering Fortress Maximus Transformer from 1986 originally sold for $100 new. Gutterman has one, in the box, and says it's worth $1000 today. It transforms into a tropical vacation (if you sell it).
Speed Racer Mach 5
This 1960s Japanese anime has been a favorite of celebrities and rock stars alike. But here's an instance where a recent film remake (in 2008) did nothing to enhance the reputation of the toy. "The movie bombed," Gutterman reminds us, "but there's always been a cult following for the cartoon, since it was Japanese."
Mach 5 Macho: Speed Racer's car, the Mach 5, is one of the most iconic cars in comic culture, Gutterman says. A late 1960s tin-friction version of the Mach 5 imported from Japan today fetches as much as $500.
Marvel Action Figures
Is it any surprise that Spider-Man is top dog here? Gutterman also gets lots of requests for other Marvel characters, including Wolverine and Thor. Iron Man is popular, too, thanks in part to the recent movies starring Robert Downey Jr.
Superhero Rivals: Forget the evil villains Spider-Man and Thor faced down. Marvel toys get the most competition from the DC line, including Batman and Superman. Most Baby Boomer kids "either gravitated to Marvel or DC, though some loved both," Gutterman says.
DC Action Figures
DC (short for Detective Comics) gave birth to two of the greatest comic superheroes ever: Batman and Superman. But on the toy side, Gutterman says the Man of Steel can't compete with a hunk of steel: the Batmobile. The tricked-out car, complete with a flame-throwing rear exhaust, came to life thanks to the 1960s TV series. Today, with help from several movie series reboots, the Batmobile is the most recognizable car ever among the nerd toy collector nation.
Holy Treasure Chest, Batman! A Corgi 267 Batmobile, manufactured from 1966 to 1967, can fetch as much as $1,000 in mint condition and in its original box.
Peanuts Toys
The characters created by Charles M. Schutz were heavily merchandised almost from the start, and especially from the mid-1960s onward. They retain their appeal, Gutterman says, because of the iconic TV specials that still get broadcast every year. Peanuts is also a throwback to when kids' entertainment had fewer dark edges to it. "In Disney movies these days, it's common to have someone die," he says. "No one ever dies in Peanuts." Nor do they grow up. But Charlie Brown never gets to kick the football or fly his kite, either.
It's the Great Merch Table, Charlie Brown: Picking a most popular Peanuts toy is next to impossible, Gutterman says, because the toys and trinkets from the strip fill up their very own price catalog — and it's a good two inches thick. "Charles Shultz," he notes, "made a whole lot of money."
Of course, if you visit your attic or storage locker and find vintage nerd toys hiding there in excellent condition, a dilemma ensues. You can sell the thing and cash out ... but that means selling off a piece of your childhood. There is of course a third option to consider: Pass it on to your child, or that of a friend. You may not put money in your pocket, but you will put a smile on a kid's face, and create a whole new generation of memories.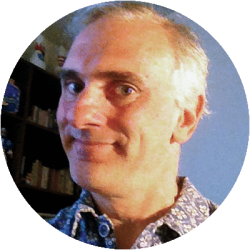 Contributing Writer
Lou Carlozo is a DealNews contributing writer. He covers personal finance for Reuters Wealth. Prior to that he was the Managing Editor of WalletPop.com, and a veteran columnist at the Chicago Tribune.
DealNews may be compensated by companies mentioned in this article. Please note that, although prices sometimes fluctuate or expire unexpectedly, all products and deals mentioned in this feature were available at the lowest total price we could find at the time of publication (unless otherwise specified).