The 10 Best Things to Buy in August (Plus 7 Things to Buy Later)
It's a good month to shop for Back to School gear, summer clothing, and patio furniture — and to take part in tax free days!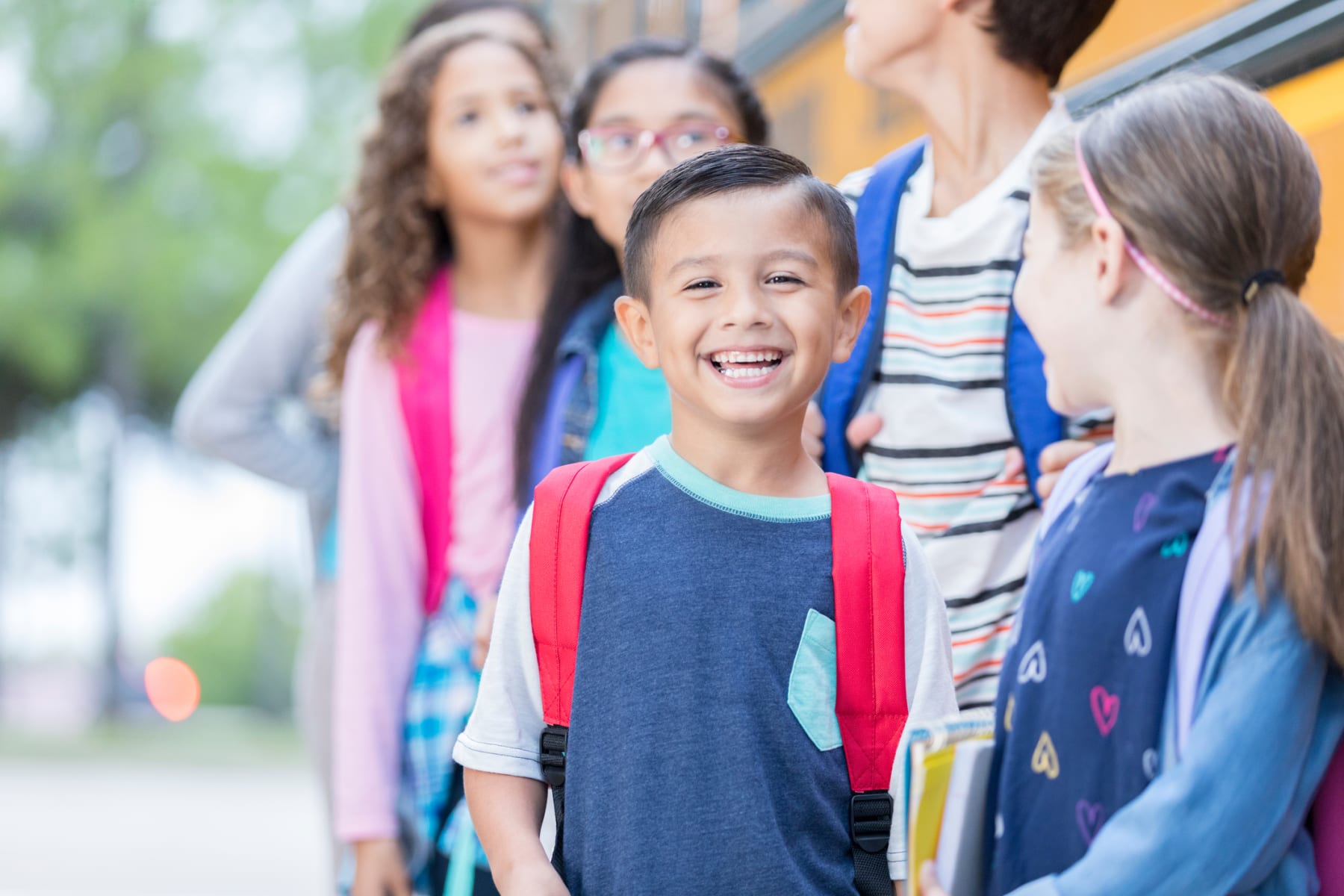 August may begin to signal the end of summer, but it also marks the start of new school years, tailgating season, and countdowns to fall and winter holidays. Plus, this month brings Back to School deals and early Labor Day savings for savvy shoppers to take advantage of, whether they need office supplies or summer clothing.
Wondering what to buy in August? As with any month, you'll want to hunt down deals for certain items, and wait until later to shop other items. Check out our August buying guide for the products that are worth your time this month, and the ones you should skip until later in the year. Then read up on what to buy every month of the year in 2021!
The 10 Best Things to Buy in August
National Chocolate Chip Cookie Day Deals
There are food holidays every month, but National Chocolate Chip Cookie Day is one of the sweetest — literally! Check out the offers we've found and treat yourself on August 4.
Lenny & Larry's: Shop the brand known for its protein-packed snacks and save 25% off when you use coupon code "CHOCOCHIP25". The offer is good on any product that has chocolate chips, including varieties of The Complete Cookie, The Keto Cookie, The Complete Crunchy Cookie, and The BOSS! Cookie. It's only good on August 4, so don't wait to shop!
Foodstirs: Shop organic mixes with lower sugar and take advantage of its BOGO 50% off deal with coupon code "COOKIES". The offer applies to chocolate chip cookie mixes and bundles, and is good August 4 through August 6.
Insomnia Cookies: Get one free chocolate chunk cookie with your delivery order when you use coupon code "CHUNKS>CHIPS". Note that delivery minimums still apply.
Jacques Torres: Save on all chocolate chip items on August 4 with the BOGO 1/2 off offer. Whether you want mixes, cookies, discs, or ice cream sandwiches, you can treat yourself for less, and the offer should be good both in-store and online.
Back to School Supplies
A large part of the country heads back to school in August, so it should come as no surprise that school supplies are one of the best categories to shop this month. Back to School sales have already begun, and shoppers can expect to save up to 60% on kids' clothing, up to 65% on laptops, and to score basic school supplies like notebooks and folders for less than $1 each.
One thing to watch out for this year is the potential for school supply shortages. They shouldn't be near the severity of the pandemic toilet paper or Clorox wipes shortages, but they could affect your shopping plans. The problems with lower inventory and smaller selections arise both from higher demand as more students head back to school in person this year, and the fact that supply chain interruptions are causing stocking issues. For instance, this writer saw that local Target stores had already sold out of backpacks in certain areas over a recent tax free weekend; however, they were able to restock fairly quickly, albeit with a smaller amount.
The good news is that if you can't find an item you're looking for at one store, you may be able to find it at another location close by. And of course, delivery is often an option, as well.
Tax Free Items
Speaking of tax free weekends, if you're fortunate enough to live in a state that hosts one of these savings holidays, know that it's a must-shop experience. These events can last anywhere from a couple of days to a full week or even longer, as is the case with Florida this year; its Back to School tax holiday runs from July 31 to August 9.
Tax free items vary by state, but clothing and shoes that cost less than $100 per item usually qualify.
Tax free items vary by state, but most often you'll find that clothing and shoes priced at less than $100 per item qualify. However, accessories like handbags, wallets, and jewelry usually don't, and neither do items for sports activities (West Virginia is an exception). Still, tax holidays are a good way to stock up on wardrobe essentials, and clothing isn't the only category that's covered in these events. Many states offer tax free shopping on products like backpacks, computers, and of course, school supplies.
Summer Clothing
With August signaling the beginning of the end of summer, it's an excellent time to shop for seasonally appropriate sartorial selections. Clearance sales at stores like Lands' End and Banana Republic Factory will likely feature discounts as high as 75% off, while other clearance sales at retailers like J.Crew Factory will probably knock up to 66% off. Keep an eye out for end-of-season sales in August, as well — last year, J.Crew knocked an extra 70% off during its branded event.
SEE ALSO: Your Guide to Shopping Target Kidswear
When you're shopping these warm-weather picks, watch for men's shorts to be as low as $6, for women's shorts to start at $9, and for kids' shorts to be priced from around $10. T-shirts will likely fall as low as $4 each, while dresses could cost as little as $8. Swimwear, meanwhile, will probably drop to starting prices of only $5. Need new sunglasses to go with your summer look? Watch for individual deals to be as cheap as $3 per pair, while designer brands could start at $10 on sites like eBay.
Laptops
Black Friday remains the best time to shop for electronics, including laptops. That being said, Back to School season comes in a close second. Laptops might not be on as many students' supply lists this year as they were in 2020, but that doesn't mean you can't find great deals. We're expecting discounts of up to 65% off at stores like Lenovo and HP. Watch for August deals at retailers like Costco, Target, and Best Buy, as well.
Patio Furniture
You've waited all summer and now, it's finally here: the perfect time to shop patio furniture. Want to upgrade your outdoor space? We expect stores like Kohl's to start out by offering patio discounts of up to 70% off. But wait just a few days and the savings could push even higher, up to 90% off. Watch for retailers like Wayfair to get in on the action, too — last year, it discounted over 60,000 pieces in its patio and garden sales. And don't forget to check out the patio furniture at Target, as well. The bull's-eye retailer often hosts sales and has collections like Hearth & Hand with Magnolia to shop.
Watch for August sales on patio furniture from Kohl's, Wayfair, and Target.
During August, we expect mesh screens to go for as little as $29, while tempered glass tables will likely be around $42, and 2-person swing gliders should be reasonably priced at $70. You'll also be able to find other kinds of patio gear, such as 10 pounds of fire glass for $31, inflatable swimming pools for $70, and 10' pergolas for $280.
Garden Tools (Including Lawn Mowers)
Many homeowners spend the warmer months taking care of their lawns and gardens, which puts the appropriate tools in high demand. However, as these months start to wane, outdoor tools are left on the store shelves. Like other seasonal items, these tools typically drop in price as retailers try to clear the shelves and make room for the items needed for fall and winter.
Expect non-power garden tools to go for as little as $6 in August, while garden hoses will likely start around $15. Leaf blowers will probably start at $19. Look for power tools like hedge trimmers to be priced from around $30, and for chainsaws to start at $52.
Shopping for a lawn mower? watch for electric models to be as little as $59, and for stores like Amazon to discount a variety of mowers by up to 25%, and possibly even 30%. Plus, look for retailers such as Lowe's to highlight a specific brand like Greenworks and discount select items by around 30%. Home Depot will likely discount a variety of outdoor tools, as well, including pressure washers and lawn mowers.
Early Labor Day Sales
Labor Day falls on September 6 this year, but the sales should start long before then. We usually see them begin around two weeks before the holiday itself, though a few can appear even earlier than that. Last year the first Labor Day offers we saw began on August 13, with Omaha Steaks taking up to 45% off grilling packages; Home Depot followed with a sneak peek about five days later.
SEE ALSO: Your Guide to Every Holiday Sale in 2021
These early sales provide a good chance to shop some modest discounts in many cases, but remember the bulk of the sales and better discounts fall closer to the holiday itself.
Perennial Plants
Perennials are plants that live beyond two years, growing and blooming during the spring and summer months. While they die back during the autumn and winter, they return when temperatures warm up again. Because of this, nurseries often try to clear out stock of perennial plants beginning in August. If you have room to plant them, you certainly can do so now, so that they have time to take root before temperatures begin to cool. This is dependent on your area, obviously; be sure to check what zone you're in, and ensure you're only planting items that can thrive in your area.
In-Season Produce
Fresh, seasonal produce will still be at its prime this month. Enjoy better prices on several fruits, including apples, apricots, blueberries, cantaloupe, figs, kiwi, mangoes, peaches, plums, raspberries, strawberries, tomatoes, and watermelon. As for veggies, this is an ideal month to buy acorn squash, butternut squash, corn, cucumbers, eggplant, green beans, kohlrabi, lettuce, okra, peppers, summer squash, Swiss chard, winter squash, and zucchini.
And if you want to shop local, check out the Seasonal Food Guide site to find the produce that's in season near you. You can choose your state and search by early or late-month time frames, or by a particular type of produce.
7 Things NOT to Buy in August
| Item | Don't Buy | When to Buy | Why? |
| --- | --- | --- | --- |
| Major Appliances | In August | September or November | Labor Day sales will provide a great opportunity to shop for major appliances, with discounts around 35% to 40% off. But if you miss out during these events, the next best time to shop will be Black Friday. |
| Mattresses | In August | September or November | Labor Day sales will also be a great time to shop for mattress deals, but if you miss out on those, Black Friday should bring a round of excellent deals, as well. |
| Latest iPhones | In August | September, October, or November | Apple traditionally hosts a big iPhone event in September where it announces the latest iterations. (In 2020, the announcement came in October.) When that happens, the previous generation tends to drop in price, so if you want a new iPhone, it's best to wait for the latest ones to be announced. And if you want the newest models, then you may be better off waiting until Black Friday, when we could see modest discounts on even the latest iPhones. |
| Fall Clothes | In August | October or November | Like other seasonal items, you'll have to wait for autumn to be well underway before you can expect notable discounts on fall clothing. Wait until October and November, and you'll find excellent prices on typical cooler-weather clothing. |
| Big-Brand Android Phones | In August | November | While Samsung's latest Galaxy model was announced early in 2021, the newest Galaxy Note model usually hits shelves in August. And Google tends to host its Pixel event during September or October. Your best bet for finding a top deal on a big-brand, new Android phone will be Black Friday. |
| TVs | In August | November | Like other electronics, TVs are going to see the best discounts during Black Friday sales in November. So if you want a new set, it's best to hold off for now. |
| Games and Toys | In August | November or December | Games and toys, including gaming consoles and video games, should see great discounts in November for Black Friday, as well as during holiday sales in December. If you want these kinds of items, it's best to wait for the holiday shopping season to begin before adding them to your cart. |
Ready to shop? Check out the best deals available now!
---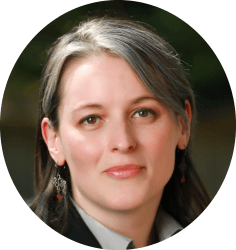 Senior Staff Writer/Spokesperson
Julie's work has been featured on CNBC, GoBankingRates, Kiplinger, Marketwatch, Money, The New York Times, Real Simple, US News, WaPo, WSJ, Yahoo!, and more. She's extolled the virtues of DealNews in interviews with Cheddar TV, GMA, various podcasts, and affiliates across the United States, plus one in Canada.
DealNews may be compensated by companies mentioned in this article. Please note that, although prices sometimes fluctuate or expire unexpectedly, all products and deals mentioned in this feature were available at the lowest total price we could find at the time of publication (unless otherwise specified).