The 12 Best Things to Buy in August (And 6 Things to Buy Later)
Celebrate National Chocolate Chip Cookie Day with free treats, plus stock up on school supplies and patio furniture for much less.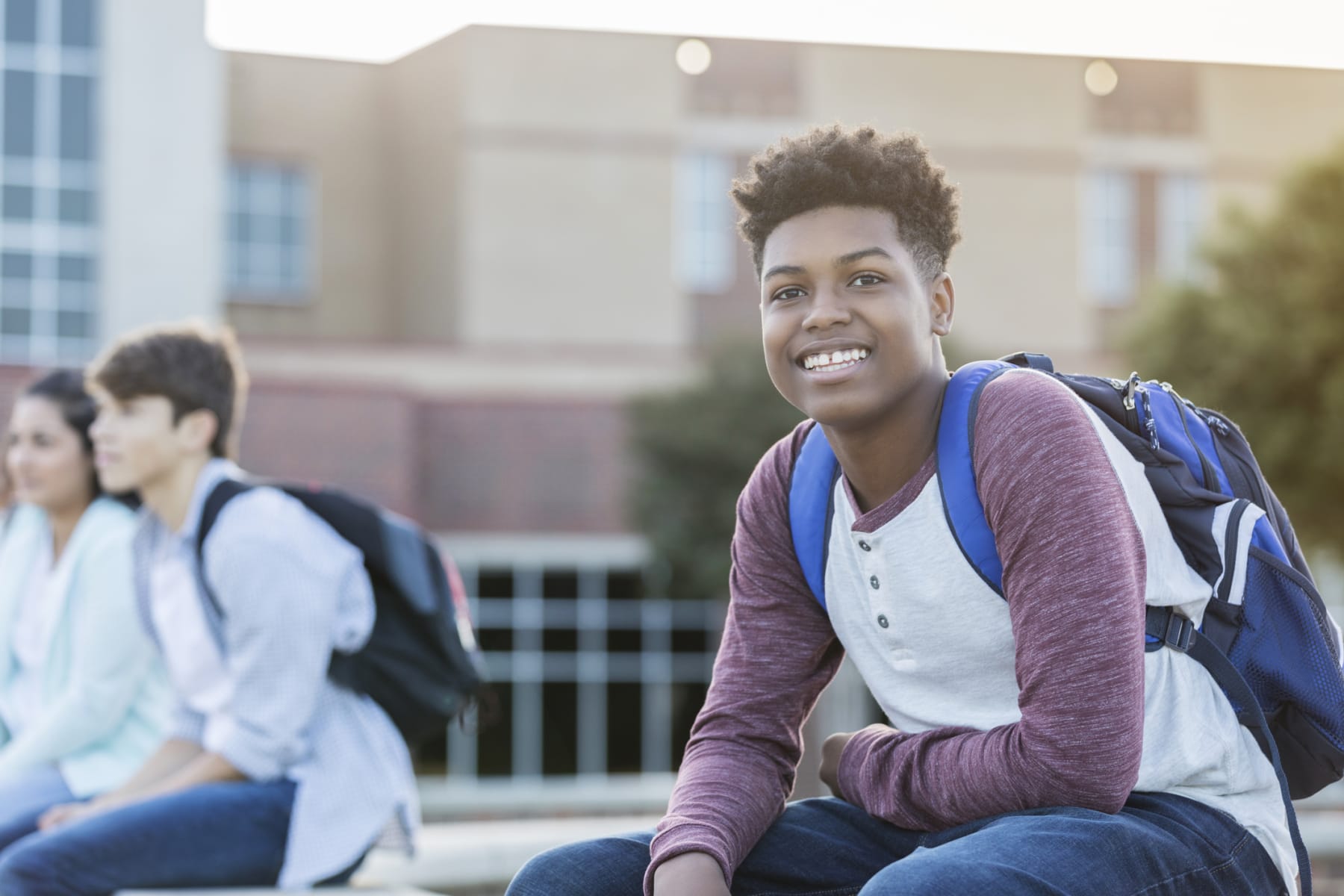 August marks the beginning of the end of summer, as well as a new school year for many people. Because of that, it may not seem like a good time for shopping anything other than pencils, notebooks, and backpacks. But August has much more than Back to School deals and sales. It brings potential chocolate chip cookie freebies, tax free shopping, deals on garden tools, and much more.
Check out our guide on what to buy in August, as well as the items you're better off purchasing later in the year. Curious about the best time to buy those products? Read up on what to buy every month of the year!
The 12 Best Things to Buy in August
Our infographic offers a look at five of the best things to buy this month. Check it out, then read more about the August deals and sales you'll want to watch for.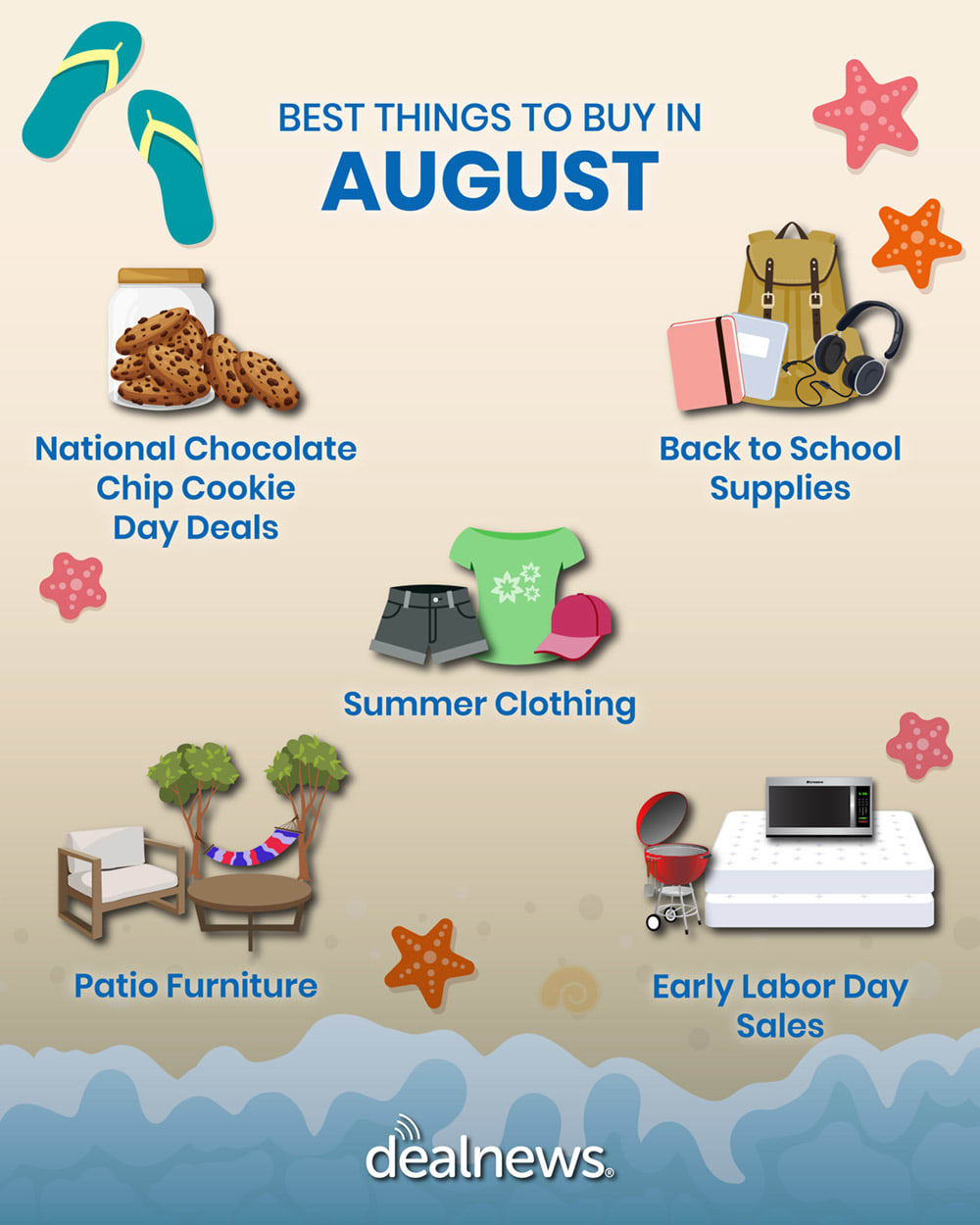 1. National Chocolate Chip Cookie Day Deals
People may like their chocolate chip cookies crispy and chewy or fluffy and cakey, but either way, almost everyone loves a good cookie. And National Chocolate Chip Cookie Day offers a chance to indulge. Retailers and restaurants are happy to celebrate this August 4 food holiday with freebies — or at least delicious deals!
SEE ALSO: Back to School Sales for 2023 Are Live! Here Are the Top Deals
Historically, we've seen offers from Lenny & Larry's for 25% off any variety with chocolate chips in it, while Foodstirs has featured a "buy one, get one 50% off" promotion on chocolate chip cookie mixes and bundles. And for those who want fresh-baked goodness, Insomnia Cookies has offered a free Chocolate Chunk cookie with each delivery order. Jacques Torres Chocolate, on the other hand, has hosted a "buy one, get one half off" promotion on all chocolate chip items in-store and online for the sweet holiday in the past.
2. Back to School Supplies
Inflation may be easing — it just hit its lowest point since early 2021 — but that doesn't mean households are feeling real relief. In fact, according to Deloitte's 2023 Back to School survey, 68% of parents are planning to spend the same or less year over year, with 51% of the parents planning to spend less citing reduced disposable income. While that may seem discouraging, you can still expect plenty of savings on Back to School items, especially on basic, standard school supplies without flashy designs. (Learn more about the best school supplies to buy in 2023 here!)
Back to School sales are underway for this year, so we've already seen school supplies starting at only 25 cents from stores like Target. Deals during this time don't just apply to crayons, notebooks, and folders, though; backpacks, lunch boxes, clothing, and tech are part of these sales, as well. In August 2022, we saw offers like up to $300 off select Apple products at B&H Photo Video, 50% to 70% off shoes at Macy's, and up to 60% off Back to School "extracurricular" items at Amazon. That sale included discounts on stationery, exercise equipment, activewear, headphones, and other items.
3. Tax Free Items
A select number of states host tax free holidays every summer, with most taking place over a weekend. These events offer prime opportunities to buy items like clothing and school supplies without having to pay sales tax. Spending limits are typical on eligible items. For example, some states offer tax free purchases on clothing as long as each item is under $100. The exemptions vary state by state, though, so check out what kind of event yours is holding!
See if any of your preferred retailers have pages with tax holiday info or eligible items, too. For example, you can visit Apple's tax holiday page to see the tax free dates in different states, plus eligible products you can shop, like iPad and Mac products under $1,500 in Florida and Missouri. Walmart, Lenovo, and DSW are a few other retailers with pages that can help simplify your tax free shopping.
4. Summer Clothing
As mentioned above, August signals the beginning of the end of summer, which you may find disappointing. But the good news is that it also brings excellent savings on summer clothing. Expect a ton of clothing sales in August, but watch for notable offers like up to 40% off plus an extra 40% off summer clearance deals at Clarks, up to 75% off at Levi's, up to 60% off plus an extra 20% off at Nike, and an extra 60% off at Banana Republic Factory.
Summer clothing could see discounts of up to 75% off during August sales.
Count on casual clothes seeing really significant discounts. For instance, last year Nautica offered men's clearance polos and T-shirts for as little as $7, while athletic shorts were just $5 at Macy's. We also saw caps for as little as $3, chambray work shirts for $7, and leggings for $8.
However, if you're looking ahead to fall, know that we could see low prices on items for that season, too. For instance, last year we saw sweater vests for $7, sweaters for $8, and Oxford dress shirts for $9. Considering this was well in advance of fall weather, it was a rare time to be able to shop great deals on cooler-weather products sooner than they were needed.
5. Laptops
As August is big for Back to School promotions, it should come as no surprise that laptops fit neatly into those. Last year we saw plenty of great prices on machines for every budget, with about 18% of them being good enough to earn our Staff Pick designation, reserved for our "best of the best" offers. We expect more of the same this year, especially with the Back to School season seeming longer than usual and parents beginning their shopping early.
SEE ALSO: All the Best Student Discounts You Can Use in 2023
In August 2022, we saw refurbished laptops starting around $70 and used models going for as little as $59. If you aren't needing brand-new tech, refurbs and used machines can be a budget-friendly way to go again in 2023. But even if you do want a shiny new machine, you can still expect to find Chromebooks for as little as $79, and basic laptops could start at around $100. Check a variety of stores for the best August deals, including eBay, Lenovo, Staples, and of course, Best Buy.
6. Patio Furniture
The winding down of summer means we should begin seeing quality discounts on patio furniture. Last year, we saw individual chairs start as low as $14, patio furniture sales at Kohl's knock between 50% and 60% off, and Target take up to 30% off. Look at home improvement retailers, too. Last year, Home Depot took up to 80% off select pieces during its own patio furniture event.
7. Garden Tools
While shopping for new patio furniture, you may want to check out the discounts on garden tools. Look for lawn and garden hoses to be as little as $10, and for 360-degree sprinklers to go for the same at eBay. Keep an eye out for great deals on outdoor power garden tools, as well. Last year, we saw a Sun Joe electric hover mower for $47, while a telescoping electric pole chainsaw went for just $44.
Retailers should also be holding August sales on plenty of outdoor items. Look for eBay to cut up to 60% off outdoor tools, while Amazon could once again cut up to 44% off brands like Kershaw and up to 36% off Landworks. The online retailer could also cut up to 30% off select lawn mowers and accessories this month.
8. Luggage
Luggage being one of the best buys of August may come as a surprise. After all, with summer ending, so are many vacation opportunities. But that might be precisely why we see a decent number of deals on different kinds of luggage. These offers may be especially useful if you're sending a kid off to college and they need something to carry all their belongings in. (Get the lowdown on college essentials here!)
Watch for luggage to be discounted by 50% or more at Macy's and Belk.
In August 2022, we saw daypacks for as little as $6, backpacks for just $10, and duffel bags for $15 at Walmart and eBay. Macy's, Belk, and Kohl's all had their own noteworthy sales, taking at least 50% off plus an extra 15% off select luggage in Macy's case, and up to 60% off at Belk and Kohl's. The latter also offered an extra 20% off and Kohl's Cash.
9. Air Conditioners
For much of the country, August brings uncomfortably hot temperatures, and some people may be looking for new air conditioners to feel better. Expect portable air conditioners or personal air coolers to be super affordable. We've seen these go for $15 or $25, respectively, in the past.
Look for window units that are on sale, as well. Last year, we saw 5,000-BTU models for as little as $160 at eBay. We also saw larger 8,000-BTU models for $232, also at eBay, and an 8,000-BTU portable air conditioner for $279 at Sam's Club. Watch for sales, too. If they repeat their promotions from last year, Woot could take up to 49% off and Home Depot could take up to 25% off air conditioners.
10. Early Labor Day Sales
Early Labor Day sales will likely start popping up around mid-August. In the past, the first Labor Day sales we've seen have kicked off about two-and-a-half weeks before the holiday and come from stores like Lowe's. Other stores often start their sales in the following days, and more sales roll out in the lead-up to the holiday itself.
SEE ALSO: What to Expect From Labor Day Sales in 2023
Expect the big items in these sales to be clothing, major appliances, and mattresses, plus grills and patio furniture should feature prominently, as well. Watch for home decor items to see discounts as large as 80% off, mattresses to be up to 50% or 70% off, and major appliances to be up to 40% off.
11. Perennial Plants
Perennials are plants that live longer than two years, and grow and bloom during the warmer spring and summer months. They do die back when it cools down in the fall and winter, but they return when temperatures warm up again. Nurseries often try to sell off perennial stock in August because of the blooming cycle, so if you have room to plant them, you can do so now, so that they have time to take root before temperatures begin to cool. This is dependent on your area, obviously. Check what zone you're in, and ensure you're only planting items that can thrive where you're at.
12. In-Season Produce
While summer might be starting to wind down, that doesn't mean fresh produce is off the table. You should be able to find better prices on several fruits in August, including apples, apricots, blueberries, cantaloupe, figs, kiwi, mangoes, peaches, plums, raspberries, strawberries, and watermelon. As for tasty veggies to round out the last few backyard barbecues, consider picking up acorn squash, butternut squash, corn, cucumbers, eggplant, green beans, kohlrabi, lettuce, okra, peppers, summer squash, Swiss chard, tomatoes, and zucchini.
Prefer to shop local? Check out the Seasonal Food Guide site to find the produce that's in season near you. You can choose your state and search by early or late-month time frames, or by a particular type of produce.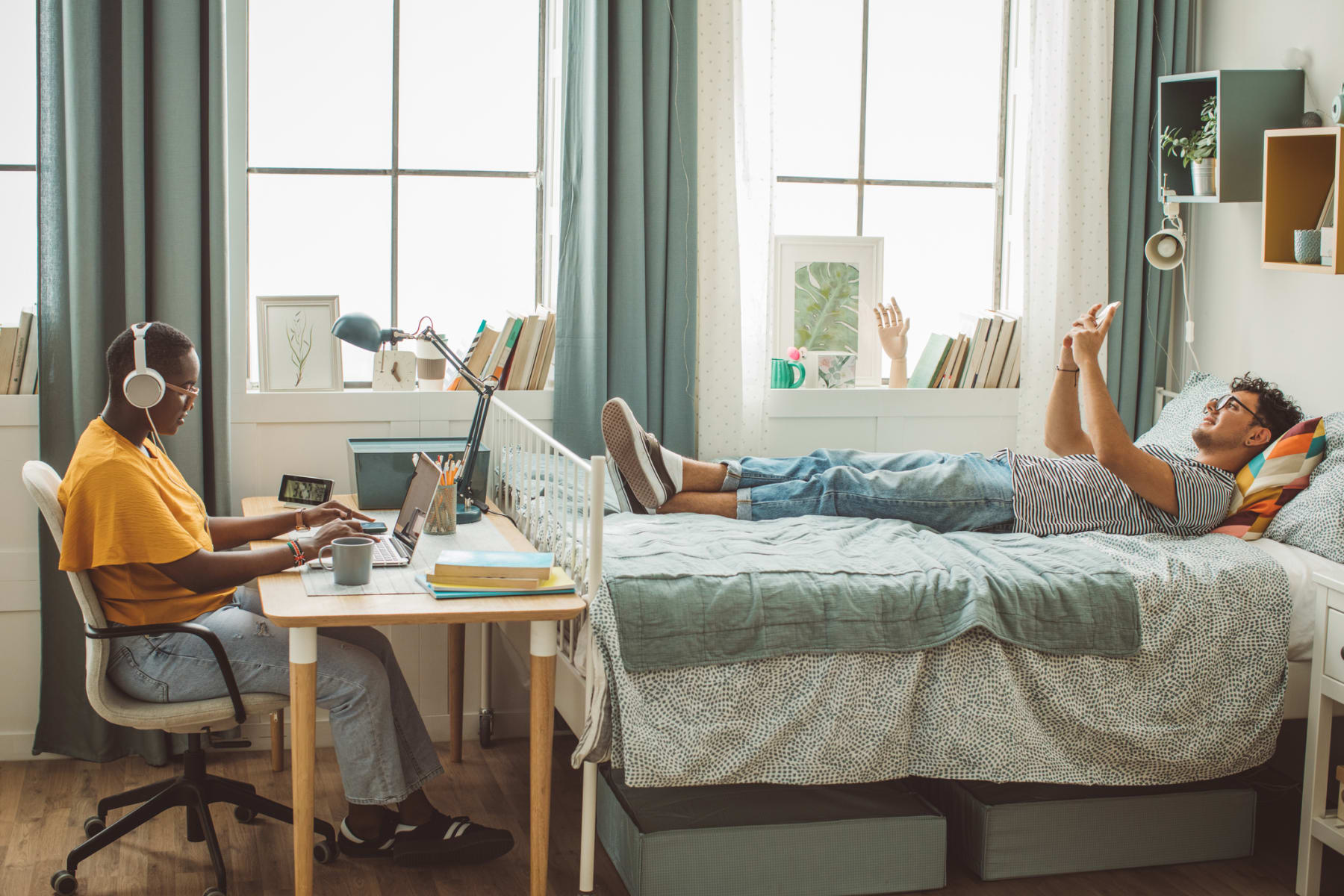 5 Things to Consider Buying in August
Bedding and Linens
Since August is when many young adults are preparing to go off to college for the first time, we often see retailers offer discounts on bedding. In certain cases, it may be for twin- or twin-XL-size linens, but some retailers include other sizes in their sales, as well. Last year we saw throws and pillows for just $7, sheet sets for $11, and a host of bedding items from $20, including 3-piece quilt sets and comforters. Some deals could go even lower. Last year, Wayfair had bedding sets for as little as $16.
Watch for other retailers to offer significant savings, too. In 2022, Nordstrom knocked up to 66% off bedding, Belk cut up to 65% off bedding and towels, and Kohl's took between 55% and 75% off select bedding, too.
Grills
With summer winding down, it's time to start looking for grill deals. Seeing great savings isn't a guarantee in August, but there should be at least a handful of worthy offers for those who need a new grill ahead of tailgating season. Last year we saw a Fire Sense Notebook charcoal grill for just $25, while portable gas grills went for as little as $39.
Expect early Labor Day sales to also offer grill savings. For instance, ZGrills cut up to $361 off in its sale last year. But even sales that have nothing to do with Labor Day should feature discounts on grills, so watch for Woot to take up to 42% off again, while Amazon could cut up to 67% off, and Ace Hardware could knock up to $300 off select brands of grills, too.
Furniture
Furniture is another category that will likely see discounts as part of Off to College sales, as well as early Labor Day events. Amazon could take up to 51% off college furniture or up to 58% off furniture in general, while Ashley Furniture could take up to 50% off this month. CB2 could offer higher discounts, like up to 60% off, while some retailers will probably provide category-specific savings. Wayfair, for example, could take up to 60% off bedroom furniture. Check out department stores, as well. Last year, Macy's cut up to 70% off furniture, mattresses, and even rugs.
Snow Blowers
With temperatures still sweltering, you probably aren't thinking about the upcoming winter and whether or not you'll need a snow blower to cope. But it may pay to think ahead. Last August, we saw certified refurbished Snow Joe snow blower kits for just $140, and if you're in the market for a brand-new machine, there's a chance we could see deals on those, as well. Keep an eye out for deals on snow blowers in the latter part August, but great offers could pop up at any time.
National Waffle Day Deals
National Waffle Day is a lesser-known food holiday, but there's a chance we could see some tasty deals for it. The holiday falls on August 24, which is a Thursday in 2023. In the past, Grubhub has offered $10 off orders on National Waffle Day, whether customers ordered waffles or not, while other restaurants could offer special deals on waffles or even waffle fries.
National Chocolate Chip Cookie Day and National Waffle Day are two August food holidays that could bring tasty deals and freebies.
Watch for specials from restaurants like IHOP, too. In the past, they've provided 20% off online orders via a coupon code. And yes, the International House of Pancakes does make waffles, but you may not have to order those to use the coupon.
6 Things NOT to Buy in August
| Item | When to Buy | Why? |
| --- | --- | --- |
| Major Appliances | September | Labor Day sales are going to be an excellent time to shop for these items at 35% to 40% off. There's a chance the early events in August will have some deals, but you're more likely to find them next month. |
| Mattresses | September | Mattresses are another big Labor Day purchase, so check out early Labor Day sales during August, but be prepared to wait until September to shop just in case. |
| Latest iPhones | September, October, or November | Apple will probably host another big iPhone event in September and announce the latest iterations then. If you want a previous-generation iPhone, know that they tend to drop in price around that time, but if you want the latest iPhones, you're going to be better off waiting until Black Friday for discounts. |
| Fall Clothing | November | Seasonal items are cheapest when the season starts to wind down, so don't expect to see big discounts on fall essentials like sweaters and boots until then. |
| Big-Brand Android Phones | November | Android companies like Samsung and Google tend to announce and release their latest models by October, so we likely won't see widespread discounts on them until Black Friday. |
| TVs | November | Black Friday has some of the best deals of the year when it comes to TVs and other electronics. If you want a new set, it's best to hold off until then. |
Can't wait to shop? Check out the best deals available right now, and follow us on Facebook to get more helpful shopping advice.
---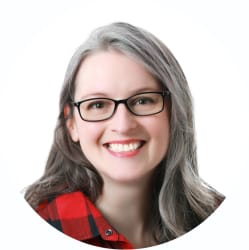 Senior Staff Writer/Consumer Analyst
Julie's work has been featured on CNBC, GoBankingRates, Kiplinger, Marketwatch, Money, The New York Times, Real Simple, US News, WaPo, WSJ, Yahoo!, and more. She's extolled the virtues of DealNews in interviews with Cheddar TV, GMA, various podcasts, and affiliates across the United States, plus one in Canada.
DealNews may be compensated by companies mentioned in this article. Please note that, although prices sometimes fluctuate or expire unexpectedly, all products and deals mentioned in this feature were available at the lowest total price we could find at the time of publication (unless otherwise specified).