Is the 'Holiday Creep' Actually Slowing Down?
Is August too early for holiday commercials and pumpkin spice lattes? Can they get any earlier, or have we hit our threshold?
'Tis the season... but which one? It used to be that you could walk down the road, see the leaves changing, feel the crispness in the air, and smell the pumpkin spice, and you'd know it's fall. But over the years Black Friday has turned into Black Friday Eve, and this year, retailers are flat out opening on Thanksgiving.
This commercial creep isn't isolated to the Black Friday weekend anymore either. Stores are launching holiday sales in August, Christmas trees stand side by side with Halloween candy, and Thanksgiving seems to have been by-passed altogether. Paypal says that they see a noticeable spike in payments made on the first day of the holiday shopping season. This year traffic leapt up 63% on September 30, an entire month before Halloween even had a chance to shine.
Below we've listed several examples of the creep — as well as some evidence to suggest that the creep might be hitting a wall for how early it can go.
Black Friday Starts a Day Early
But what's the rush? In 2013 consumers spent $59.1 billion over the Black Friday weekend. This year the NRF's Holiday Consumer Spending Survey predicts an average spend of $804.42 per person, up 5% from last year. With so much money being spent it's hard to believe there isn't enough for everyone. But sales often dip sharply after the "weekend of madness," making dominance during this consumer binge crucial to a company's annual bottom line.
People Start Looking for Black Friday Content Earlier, Too
According to data from Google Trends, search volume — or the number of search queries for a given keyword phrase — started to increase about a week earlier in 2013, compared to 2012. That means that people started seeking out Black Friday related content earlier, further suggesting that the event is transforming into an entire season.
Macy's Will Open On Thanksgiving and Everyone's Following Suit
Essentially, stores are playing one-upmanship with our holiday cheer. Macy's is the prime culprit this time, announcing that they will open stores at 6 pm on Thanksgiving this year. That's 2 hours earlier than their opening time last year and noticeably matches Walmart's 2013 opening time. This prompted Sears and Kohl's to drop their opening hours from 8 pm to 6 pm as well, and Target overshot the mark dropping its opening hours from 6 pm to midnight. The message is clear: Black Friday is starting a day early this year.
If You Boycott the Creep You'll Miss Out on the Best Deals
Unfortunately, our own research at DealNews shows that stores are not just putting up window dressing for these pre-Black Friday opening hours. Last year we saw the most amount of Editors' Choice deals on Thanksgiving Day — over seven times as many deals as a regular day and 29% more than Black Friday. Plus, stores have started guaranteeing a certain amount of doorbusters, making it worth the trouble of heading into the store early.
#PSL: Is August Too Early?
But what about the spice! We're talking pumpkin spice of course and it comes in just about everything at this time of year. Pumpkin toaster strudel, pumpkin spice Oreos, pumpkin beer, pumpkin gum, and of course pumpkin spice lattes. Starbucks introduced this addictive seasonal flavoring over 10 years ago, when the warm smell was the perfect accompaniment to the chill in the air. But over the years PSLs have started arriving when the air is not quite crisp yet — and it wasn't due to global warming! This year, they practically arrived in summer, debuting on August 25. That's a full week earlier than last year and as some spice-enthusiasts pointed out, releasing this seasonal special so early risks taking the mystique out of things.
Kmart Released its Holiday Ad in September
According to AdAge, Kmart set the record for earliest holiday ad when they released their 2013 holiday ad in mid-September. Despite significant backlash, the company repeated their early release again this year. Apparently the revenue Kmart hopes will be generated by gaining an early foothold in the consumer's subconscious far outweighs the vicious social media hatred they have incurred. And if it works for Kmart, we should expect to see other stores trying to one-up them next year.
You'll Have to Finish Online Holiday Shopping Sooner This Year
Once upon a time, stores tried to encourage shoppers to give them their holiday shopping dollars by offering extremely last minute shipping options for Christmas. But then, they realized they couldn't always keep that "guaranteed Christmas delivery" promise if everyone was doing it. This year, the Star Tribune reports that fewer stores are allowing for late delivery, making deadlines even earlier this year. While this still fits into the normal holiday timeframe, it further illustrates the retailers' desire to promote holiday shopping early.
The Creep is Slowing Down
There might be some limit to the creep though. Black Friday ads arrived in mid-October, which does seem unnecessarily early, but it's no earlier than their 2013 posting. Kmart's holiday ad didn't arrive any earlier than last year. The season's hottest toys lists arrived at the same time and we actually didn't see as many deals on Christmas trees until October. (The trees were still in stores, they just weren't on sale.) In fact, several brave stores, lead by Costco, are refusing to bow to industry pressure and open on Thanksgiving. Could it be that the industry has pushed the buck too far on the creep? Like PSLs, have they taken the magic out of the entire event? Probably not, but one can hope.
Readers, what do you think about holiday creep? Does it bother you at all? Sound off in the comments below.
---
Related DealNews Features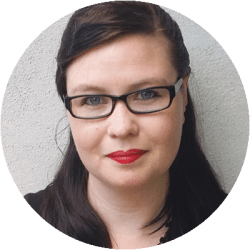 Contributing Writer
Paula Bradley has taught English in Japan and Italy, and she has written for several e-zines aimed at Westerners living abroad. She uses her experience across the six continents to inform her travel features.
DealNews may be compensated by companies mentioned in this article. Please note that, although prices sometimes fluctuate or expire unexpectedly, all products and deals mentioned in this feature were available at the lowest total price we could find at the time of publication (unless otherwise specified).