Black Friday video game deals and toy sales are part of the thrill of the holiday shopping season, whether you're gifting kids the latest STEM toys or stocking up on AAA video games.
Read on to learn what you can expect from Black Friday gaming and toy deals in 2020. From discounts on Nintendo, PlayStation, Xbox, and virtual reality, to LEGO Black Friday deals and general toy sales, we're here to share the best savings opportunities. And we'll let you know if the latest consoles could see a price drop for the holiday!
Click here to see our latest Black Friday gaming and toy deals.
Nintendo Games Could Cost $14 or Less
Nintendo discounts of any kind are rare, but the Black Friday season is a good time to find them. We don't expect the latest Nintendo games to fall as low as $14. Still, that doesn't mean we won't see any popular titles deeply discounted.
Nintendo Switch Lite Consoles Will Fall to $175
The Nintendo Switch Lite came out last fall, and we didn't expect any discounts on it when Black Friday rolled around. However, we were pleasantly surprised by the modest savings. We expect the console to have a $175 price tag again this November.
Don't Expect Huge Savings on PlayStation 5 Consoles
Sony has been building hype around the PlayStation 5 for a while now, and we finally have a release date! Due out November 12, 2020, in the U.S., the console will theoretically arrive in time to be part of the Black Friday deals. But as far as discounts go, don't hold your breath. Savings likely won't be exceptional — if we see any at all.
Popular PlayStation Titles Will Be $5
Don't count on the newest PlayStation games — especially PS5 exclusives — being this cheap. But popular older titles should be affordable enough to serve as stocking stuffers.
Save Big on PS4 Bundles
Not interested in the latest and greatest tech? The good news is you could get lucky with a PlayStation 4 bundle this Black Friday. We saw PS4 Pro 1TB bundles for as little as $280 last year, and we could see prices that low — if not lower — again in 2020.
Xbox Series X Consoles Will Be in Full-Priced Bundles
With a release date of November 10, 2020, the Xbox Series X and more-affordable Xbox Series S are on plenty of holiday shopping lists. But when it comes to Black Friday, we're not expecting any discounts. We think we'll see full-priced systems bundled with a "free" game instead.
Xbox Games Will Hit $5
Much like PlayStation titles, older Xbox games will likely fall to $5. If you're a gamer who's been waiting for a sale, know that Black Friday could be the best time to buy video games for Xbox.
Xbox One S Consoles Could Dip to $110
If you prefer the Xbox One S, keep an eye out for this console around Black Friday. Last year we saw the all-digital version drop to $115. But since it has previous-generation tech, we're expecting any remaining units to get an even deeper discount.
Sony Will Have PlayStation VR Bundles for $200
Sony's PlayStation VR might not be the only virtual reality game in town, but when it comes to consoles, it pretty much is. While other VR options are out there, like the Oculus Go headset, we saw more deals on PS VR sets last year than on Oculus gear.
Toy Discounts Will Reach Up to 60% Off
We might not know what the hottest toys of 2020 are going to be, but we do know that toy discounts could vary widely. Plus, we're expecting general sales to knock up to 60% off before Black Friday is over.
Get Up to Half Off LEGO for Black Friday 2020
Expect to find LEGO Black Friday deals in 2020 at a variety of retailers, including LEGO itself. Discounts on the toy brand could reach up to 50% off. Dolls, Nerf products, and powered riding toys could also get 50% price cuts.
Check out our full Black Friday gaming and toy preview.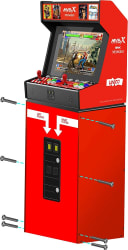 SNK MVSX Arcade Machine With 50 SNK Games
Store:
Amazon
Price:
$499.99
Shipping:
Free shipping
Turn your home into your own personal arcade with the SNK MVSX Arcade Machine. Though it's at list price, it's not currently available for preorder anywhere else. The machine features a 17" screen, has full-size joysticks and buttons, and supports one or two players at a time. Its 50 preloaded games include titles from the Samurai Shodown, Metal Slug, and King of Fighters series. The machine will be released on November 24.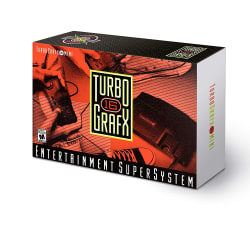 TurboGrafx-16 mini Console
Store:
Amazon
Price:
$99.99
Shipping:
Free shipping
Although the TurboGrafx-16 mini is at the standard price, this retro system has typically been very hard to find. You can see the full list of included games here. It includes one USB replica controller, and its model number is HTG-010.