Black Friday Guide: How To Save on Your Portable Power Station
Black Friday is full of great deals. Don't miss out this year on savings for an incredible quality portable power station.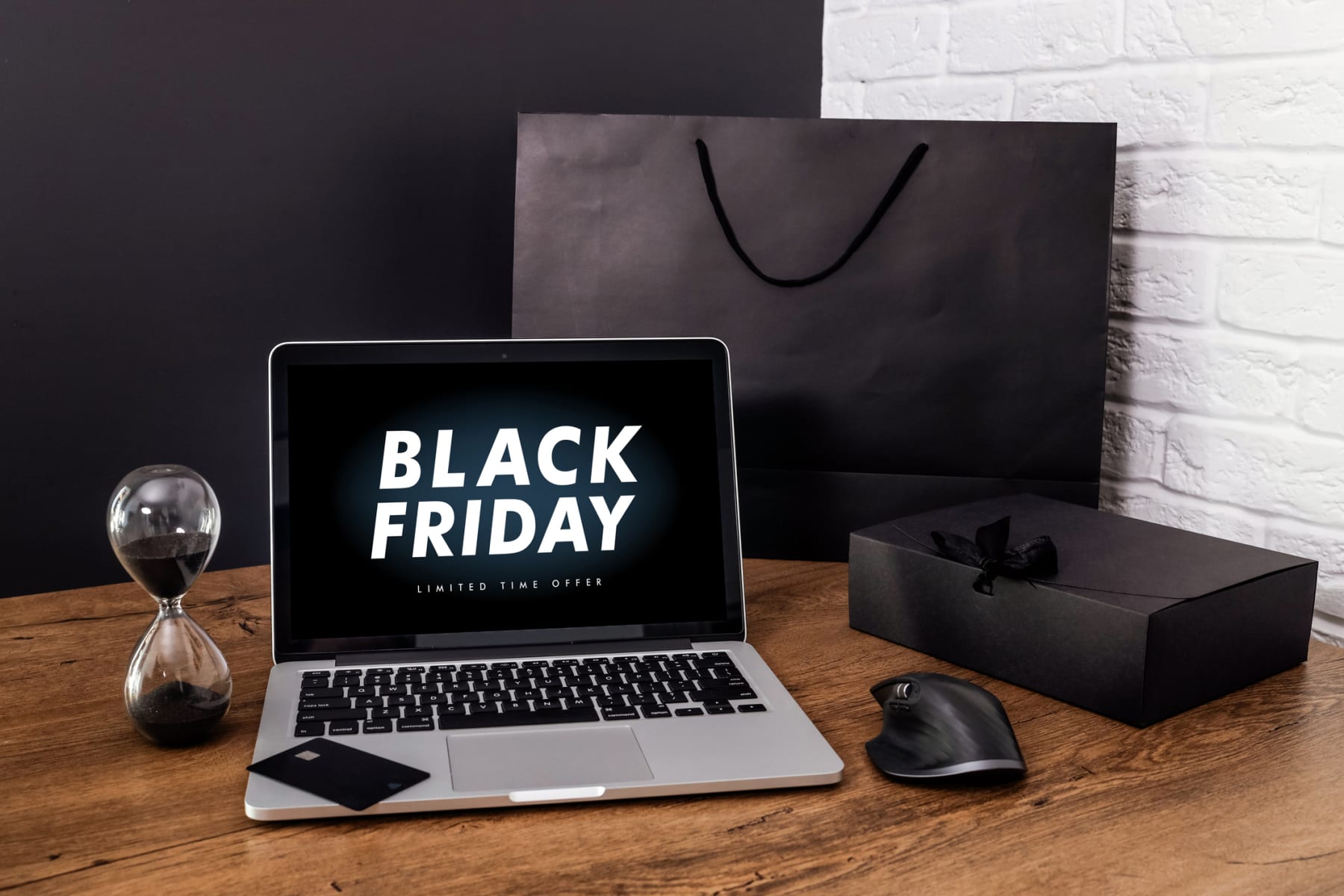 Portable power stations are an increasingly popular home essential nowadays. Not only can they bail you out during a power outage by providing you with the electricity you need to keep your favorite gadgets and appliances running, but they can also help you have a much smoother experience while on the road or in off-the-grid situations. Still, useful as they may be, portable electric power generators often come with a hefty price tag that not everyone can afford. That's where Black Friday may come to the rescue.
What is Black Friday?
SEE ALSO: Is Black Friday Worth It? Here's How You're Doing Black Friday Wrong
In a nutshell, Black Friday is America's biggest shopping day. It comes right after the U.S. Thanksgiving holiday and brings juicy deals that allow thousands of shoppers to save big bucks on a wide array of products and services — including portable power stations. Black Friday is considered the beginning of the holiday shopping season each year. In 2022, Black Friday will take place on November 25th, so save the date.
But why is it called Black Friday, you may ask? There is a common misconception that the term comes from the idea that most stores run in red numbers until the massive sales that occur during the last days of November allow them to turn a profit — or put them back "in the black." However, the moniker actually originated during the early 1960s. Back then, the cops in Philly started using "Black Friday" to refer to the chaos brought by the hordes of suburban tourists who came into the city to start their holiday shopping.
Although nowadays it's hard to imagine a time without Black Friday as we know it, it wasn't really until the late 1980s when it became a big commercial tradition. In recent years, the Black Friday experience has expanded into a full weekend of special promotions online and in-store, merging with newer concepts like Small Business Saturday and Cyber Monday.
Black Friday allows businesses of all sizes to see a significant boost in sales in a rather short period of time. That's why they normally go to great lengths to attract the consumer. Some retailers even go as far as offering discounts all throughout November, starting operations earlier than usual during the main Black Friday sales day, working extended hours, or remaining open during the Thanksgiving holiday.
The main perks that avid bargain hunters can expect to see during this popular shopping marathon are:
Rock bottom prices
Doorbusters
Deals on seasonal items
Significant discounts
In-Store vs. Online Shopping: Where Are the Best Deals?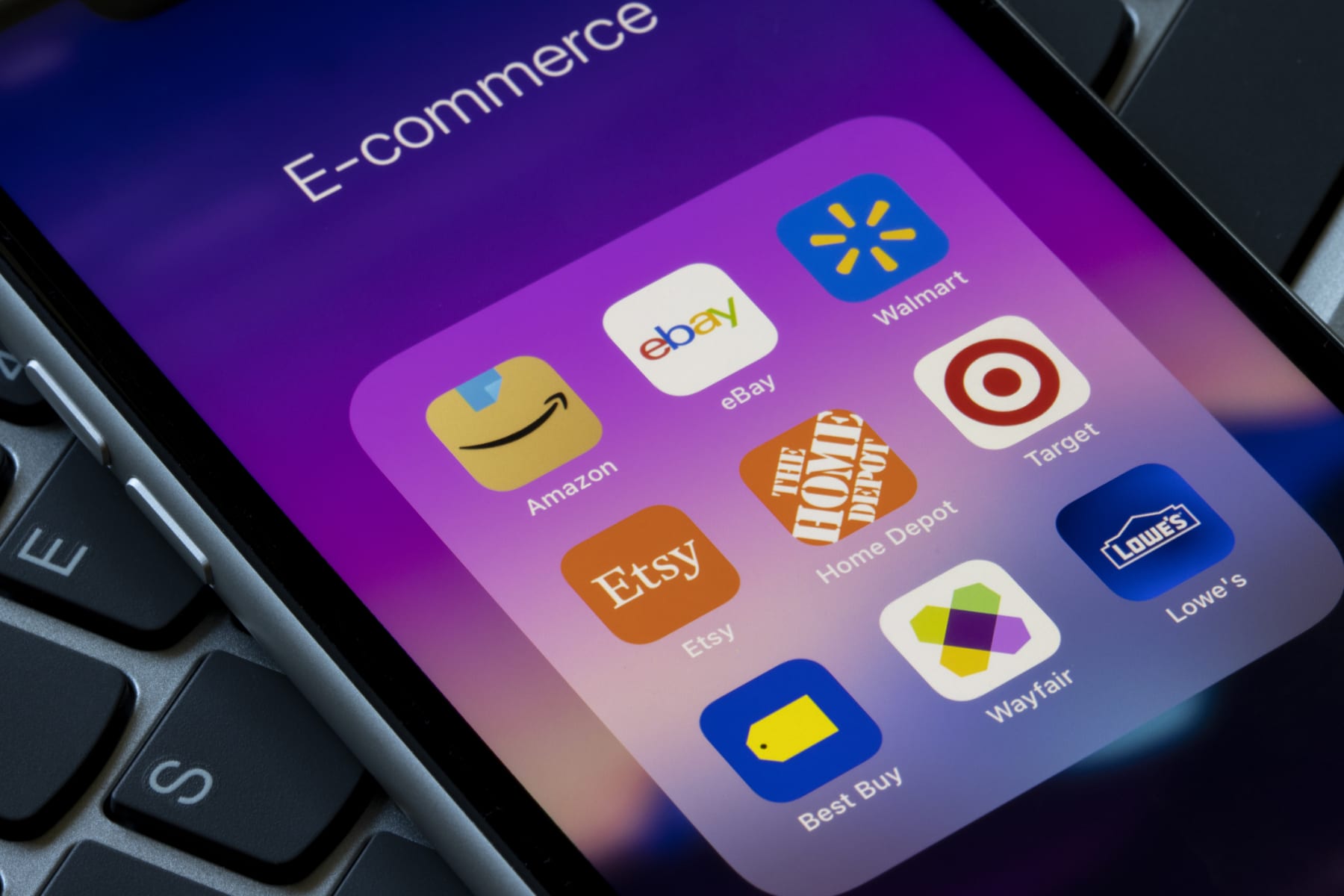 Black Friday is often associated with crowds, heavy traffic, angry shoppers, long lines, and other drawbacks. Luckily, nowadays, buyers also have the option to take part in this yearly tradition from the comfort of their homes, thanks to the internet and the ongoing growth of e-commerce. According to recent research, more and more people prefer snatching discounts and promotions online instead of going through the in-store Black Friday craziness, especially in the post-COVID world.
Brick and mortar stores are more likely to sell out of stock much earlier during Black Friday than their online counterparts.
Most retailers offer attractive deals both online and in-store to draw in as many sales as possible. Yet, when looking for Black Friday promotions, keep in mind that some offers may differ across channels. You'd better do your research first to avoid missing out on big savings or facing any negative surprises.
While in-store Black Friday sales continue to be popular in the U.S., retailers are keeping up with the times and offering their customers exclusive perks for buying through their websites. Online shopping may allow you to find juicer deals than visiting any of your favorite stores' physical locations.
This doesn't mean that if you're a more old-school Black Friday shopper and enjoy the in-person bargain-hunting frenzy, you shouldn't go for it. However, be aware that while shopping for a portable power station at your favorite stores could give you some apparent benefits, it also comes with a few disadvantages. For example, it will limit the options you can compare and contrast before making your final purchase. Additionally, physical stores are more likely to finish their stock much earlier during Black Friday than online stores would, so you could end up leaving empty-handed if not careful.
If you still decide to buy your portable power station in person, make sure you do your homework beforehand. Check out different models online and figure out which stores in your area sell exactly what you're looking for. You could even visit one or two locations a few days earlier to ask their associates to show you their available models. Making your final purchase decision before the big day comes will spare you many headaches and ensure you're fully satisfied with your choice.
Whether you pick the internet or a brick-and-mortar store at a shopping mall to do your Black Friday portable power station hunting, you should be able to find a deal that makes sense for you and your budget. Just avoid impulsive buying and be wary of dodgy promos to make sure you don't get duped into spending more than you should.
How You Can Save on Portable Power Stations on Black Friday
Navigating Black Friday deals, figuring out what to buy, and choosing where to shop can be rather stressful. That's why you need to give yourself enough time to do your research so that you don't end up making a rash decision. The following tips will get you on the right track to buying a great portable power station at an unbeatable price.
SEE ALSO: Black Friday Predictions 2022: Check Out Our Deal Previews!
1. Scope Out the Deal Prior to Black Friday
Anyone who hasn't been living under a rock for the past thirty-something years knows that waiting until Black Friday to buy electronics and appliances such as portable power stations is great for your wallet. However, you have to know how to shop on Black Friday the right way to avoid paying near regular prices for these items. One of the first things you need to do to ensure you're not misled by your favorite merchants is to monitor costs right before stores start advertising their Black Friday promos.
Sometimes, the online deals you see during the Black Friday weekend are only slightly lower than the usual retail price. A recent investigation on Black Friday deals revealed that up to 98% of the discounts advertised in 2019 were available for the same price — or even cheaper — in the six months following the sales. The study also found that 85% of those items had also been the same price in the six months preceding Black Friday.
Merchants can easily trick you into thinking you're saving some cash if you don't keep an eye on their price tags during the weeks preceding Black Friday. Doing a little browsing ahead of time will typically do the trick. You could set price alerts for the portable power station you've been eyeing for a while and watch how they change over time. This will give you a clearer idea of what the pre-holiday sale price should look like and whether what the stores are offering is an offer you can't miss.
Keeping an eye on the prices for several months will also help you detect any unusual spike right before Black Friday. It could also potentially help you find a good deal even sooner than the actual sale. Feel free to use as many online tools as you can possibly think of to help in your price-gauging endeavors. Follow your favorite department stores and track the portable power station you want, logging each time the price drops.
Another good idea is to sign up to store newsletters. This way, the merchant is likely to send you the exact information you need regarding Black Friday promos and other appealing deals. With all the time and effort you'll save in Googling promos, you'll have more room for the research that actually matters: portable power station specs and characteristics. As a result, you could be able to find the best match for your specific emergency and off-grid power supply needs much faster.
2. Don't Just Look for Lowest Price, Take Into Account Quality
Finding a huge deal online or at your preferred store may give you a bad case of FOMO, but you'll need to shake it off. Sometimes buying something for really cheap ends up becoming expensive in the long run. Before you fall for any seemingly impossible bargain, check if the seller and brand are reputable and what other consumers are saying about them. Portable power stations are typically expensive, so if the price looks too good to be true, it probably is.
As mentioned above, impulse buying just because a deal looks like something you cannot miss is never a good idea. Instead, you need to buy a portable power station that will give you the most bang for your buck, even if it's a tad more expensive than you initially anticipated. When shopping for portable power stations it's best to have a quality-first approach. Make a list of the best possible contenders, and only then check for the best deals.
To snag the best deals, try to get to physical stores as early as possible or check online for early-bird promos and discounts.
To help you decide which portable power station is worth buying for you, you should consider:
Capacity
Size
Charging options
Ports
Charging hours
Battery type
Charging cycles
Keep in mind that a portable power station is a much better choice than a traditional power generator. If you have some extra cash to splurge, you might want to look into solar-powered stations as a cleaner and safer bet that will keep your devices all juiced up with free-of-charge energy. If you think of it, with what you'll be saving in electricity bills, your portable power station will pretty much pay for itself.
3. Don't Forget About Doorbuster Sales
Many merchants start their Black Friday activity late during the Thanksgiving holiday or very early on Friday morning, such as 4:00 or 5:00 a.m. Items sold before regular opening hours often have bigger markdowns than those sold during the store's regular schedule. In fact, if you get to the store after the usual opening times, you're likely to find that some heavily discounted items are already sold out.
To avoid missing out on the portable power station you've been dreaming of, you should try to get to the store as early as possible or check online for early-bird promos and discounts. You may have to sacrifice a few hours of sleep and brave the crowds (listen, we don't make the rules), but it's well worth it when you think of the money you'll be saving.
Doorbusters sometimes even allow you to get your Black Friday shopping way ahead of time. You might get away with buying your portable power station just in time to flaunt it in front of your relatives at your annual Thanksgiving gathering. Additionally, starting your Black Friday shopping is the best way to ensure you get your items before they run out.
4. Consider Downloading a Browser Extension To Get Alerts on Discounts
Monitoring portable power station prices manually in the weeks before the big sale can be exhausting. Unless you've already made up your mind about the brand and model you want to shop on Black Friday, it involves keeping tabs on several online stores. Lucky for you, there are numerous online sales tools that empower you to set up alerts on promos you could otherwise overlook.
You could use a handy price comparison app or toolbar. Some of the most popular are:
Ibotta
Capital One Shopping
BeFrugal
Rakuten
Flipp
The Coupons App
RedLaser
Honey
Some of these apps can even send you push notifications to remind you of certain discounts and promo codes as you navigate different e-commerce websites. Others, like BuyVia, Shopkick, Shopular, and ShopSavvy, will let you scan QRs and bar codes during your in-store shopping to compare prices, get coupons, and get discounts.
Another option is visiting shopping blogs and deal aggregators. Although these types of sites don't update automatically, they might still give you the upper hand when hunting Black Friday discounts. Just don't forget to double-check with the retailer to make sure the information you find is accurate and current. When in doubt, look for websites that leak authorized Black Friday ads, like DealNews.
Pro Tip: Some retailers like Walmart, Target, Amazon, and Best Buy offer customers their own shopping apps to track their favorite products.
5. Save With a Store Credit Card
Applying for a store credit card just for Black Friday may not be the best idea. However, if you already have one, you may want to take advantage of the perks it gives you. Many popular stores offer store cardholders additional points when using their cards, and typically, the more they spend, the more points they will make.
There are two main ways in which store credit cards will give you cash back:
Earning you points back for spending a certain amount within a delimited period or until you reach the maximum amount.
Giving you points back for specific products or services.
When taking advantage of cashback and points deals with participating in-store cards, you need to keep in mind that sometimes these promos come with an expiration date. Make sure you spend your points before they're no longer valid so that you do not lose your profits.
Sometimes store credit cards give you sign-up bonuses and exclusive online deals. You can always check your credit card shopping portals for exclusive discounts and other perks.
Your credit card can also give you flash bonuses that are valid during specific dates. These deals are typically not available to other customers and tend to give you extra savings during certain holidays or weekend sales (like Memorial Day, Thanksgiving, and of course, Black Friday).
Pro Tip: Some credit cards will let you use your earned points towards paying back your credit card balance. This perk will allow you to boost your Black Friday savings.
6. For Big Ticket Items, Consider the Competition
Black Friday is all about saving as much money as you possibly can. Brand loyalty comes second when scoring the juiciest deals available. If you don't find the portable power station of your dreams at your favorite store, don't be afraid of trying the competition.
As stated above, monitoring prices for several weeks or even months is essential to make the most of this shopping extravaganza. Just be sure to cover all the stores that may sell the product you want so that you don't miss out on the biggest bargain.
Visit the stores' websites and save the products you want in your cart. This way, you can easily find them when it's time to finalize your purchase.
Remember that no product is reserved until you actually make the purchase and get the confirmation. So try not to wait too much before buying your portable power station once you've found a decent deal, or it may sell out.
Power Station Retailers To Consider During the Holiday Season
During Black Friday, the internet is plagued with bargains and hot deals on portable power stations of all kinds. Trying to find the best one can get a bit overwhelming. But don't fret! We've done some of the hard work for you by gathering the best sites to start your shopping journey.
This retail company has numerous products to make your home improvement tasks much easier. They offer several different models of solar power stations and battery generators of all kinds. You can visit their numerous locations across the country or check out their catalog online to learn what brands and models they sell. Some of the most popular brands that Home Depot sells are:
Jackery
EcoFlow
Kohler
Goal Zero
This home improvement giant also has some nice portable power stations in its catalog. Yet, while they claim to offer lower prices than their competitors, they offer fewer brands as well. Among the ones you can find in their online store are:
Ego
Javani
Massimo
Pulsar products
Amazon has become one of the biggest online retailers of all time. This e-commerce site offers a wide array of products from numerous vendors. Since different brands can sell their products through Amazon, you're likely to find pretty much any brand you may have in mind through their in-site browser. Additionally, this site allows you to see what other buyers are saying about the products you want and compare prices of both the same item from different vendors and various similar items. Amazon also lets you explore frequently asked questions about your dream portable power station and save your picks for later so that you can sleep on the available information before finalizing your purchasing decision.
Brand Websites
Lastly, if you have a specific brand or model in mind for your Black Friday shopping, you can visit the official website for more information, special deals, model comparisons, and more. Some of the brands we recommend are:
Save on Your Holiday Shopping and Get the Best Deals on Items You Need
Owning a solid portable power station has become more of a necessity than a luxury these days. It may get you out of trouble during an emergency and make your life much easier while out on adventure. If you're looking to buy a portable power station soon but feel like the available options are not budget-friendly, you can always take advantage of the Black Friday and Cyber Monday in-stores and online sales.
The guide above will help you navigate how to shop online on Black Friday. This way, you can buy a brand new portable power station for you or as a holiday gift for a more attractive price. To learn more about different brands and models of portable power stations to make a more educated purchasing decision during the holiday shopping season, visit our partner site today. We review the best products on the market for you to compare and choose without having to do the extra leg work.
---
DealNews may be compensated by companies mentioned in this article. Please note that, although prices sometimes fluctuate or expire unexpectedly, all products and deals mentioned in this feature were available at the lowest total price we could find at the time of publication (unless otherwise specified).